These Black-Owned Clothing Brands Are All About Sustainable, Secondhand, and Ethical Fashion
Supporting Black-owned sustainable clothing companies is easier than ever thanks to the internet.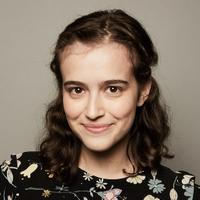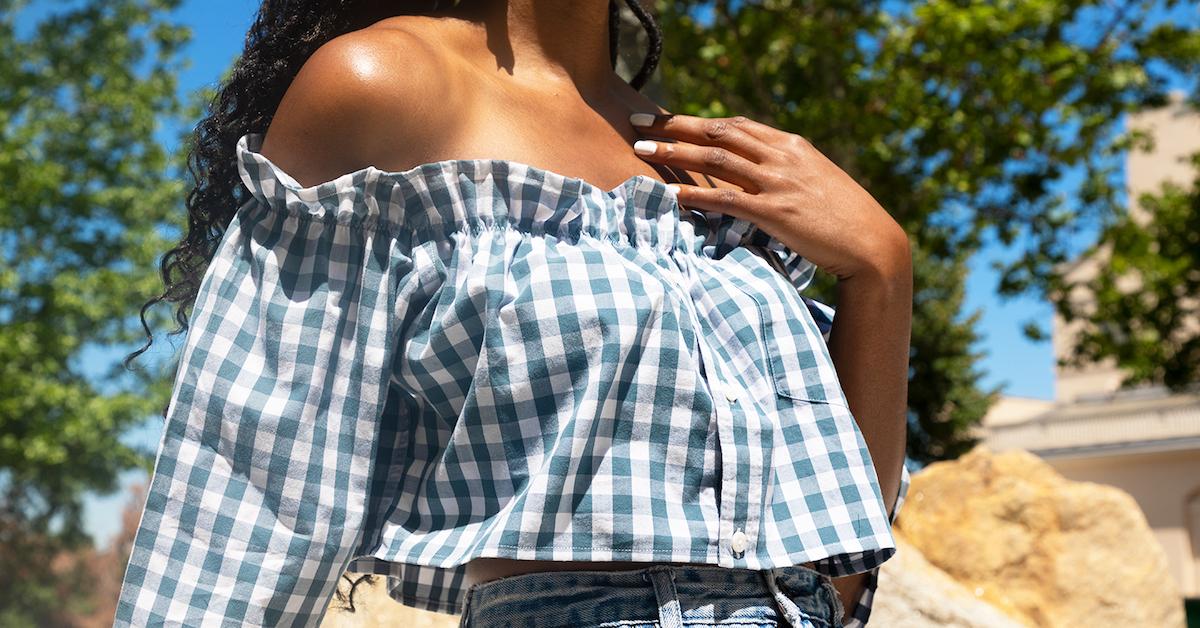 If you're looking to spruce up your wardrobe, we highly recommend staying away from fast fashion. Fortunately, supporting small, Black-owned, sustainable clothing companies is easier than ever thanks to the internet.
Article continues below advertisement
With so many fantastic Black-owned small businesses making eco-friendly and ethical fashion these days, it's hard to narrow the list down — but keep reading to learn more about five of our absolutely favorite affordable Black-owned eco-friendly clothing brands.
Rochelle Porter Design
When Rochelle Porter discovered how unethical and unsustainable fast fashion is, she "nearly abandoned her dream of becoming a designer." But instead, the eco-fashion designer founded Rochelle Porter Designs, which makes clothing for all genders and in inclusive sizing, as well as kids' clothing, home decor, laptop cases, masks, and more.
Porter hand designs every pattern used in her namesake clothing brand, each of which is inspired by her Guyanese roots. The company also uses sustainably sourced-materials and eco-friendly dyes, plus every purchase is made to order, to help eliminate waste.
Article continues below advertisement
Thrilling
Founded by Shilla Kim-Parker along with Brad Mallow, Thrilling is a Black and Asian woman-owned online marketplace for vintage and secondhand items, curated from hundreds of boutiques across the U.S. More than 95 percent of the shops and sellers listed on Thrilling are either BIPOC-owned or woman-owned, and Thrilling has a mission to "support the livelihood of mom-and-pop vintage and secondhand shops across the U.S., all while committing to the reduction of waste."
Article continues below advertisement
Thrilling's Black Vintage collection, available year-round, will be highlighted on the website in February, in honor of Black History Month. The collection includes high-quality vintage fashion from Black-owned small businesses, including pieces from iconic brands like Fubu and Phat Farm. And from Feb. 1 through Feb. 3, 2022, select vintage will be marked 20 percent off across Thrilling's website.
Article continues below advertisement
Grant Blvd
Founded by Kimberly McGlonn, Grant Blvd is a Black-owned, woman-owned, Philadelphia-based fashion company. Grant Blvd upcycles and remixes used fashion into stylish new clothing, ranging from patchwork dresses, to structured blouses, to printed tees with sayings that call out social injustices, such as mass incarceration.
Article continues below advertisement
Not only does Grant Blvd make amazing sustainable fashion, but the brand frames itself as a response "to slavery, to leased labor, to Jim Crow, to persistent economic injustice and marginalization." Plus, McGlonn hopes her company will help change the fashion industry, by moving it towards ethical and sustainable practices. "We need a continued commitment to making the lifestyle choice of thoughtful consumption," she told Green Matters in a 2020 interview.
Article continues below advertisement
Arrow + Phoenix
"What good is it to sell a bikini when if we don't protect the earth, we will no longer have beaches to frequent?" That's the attitude put forth by sustainable bathing suit brand Arrow + Phoenix, which is owned, founded, and designed by Kayla Bell. The Black-owned, woman-owned company manufactures its bathing suits domestically in Nevada in a process that uses 75 percent less energy than traditional processes.
Article continues below advertisement
Plus, the suits are made from 100 percent recycled materials, and the fabrics are designed to resist chlorine, sand, UV rays, and stretching. The suits also come in sizes XS though 3XL, and cup sizes A through H. Arrow + Phoenix also has a recycling program, where customers can send in old Arrow + Phoenix bikinis in exchange for a 30 percent off coupon.
Article continues below advertisement
LOCI
Founded by Emmanuel Eribo, LOCI is a Black-owned, unisex, and vegan sneaker brand that donates a portion of profits to ocean conservation charities, including Misson Blue, See Turtles, British Divers, and Sea Shepherd. LOCI's sneakers are handmade in Portugal, crafted from materials including recycled ocean plastic, cork, bamboo, recycled rubber, and foam. Last year, the brand partnered with actress Nikki Reed to create the Reed x Loci shoe line.
Article continues below advertisement