Your Environmentalist Loved Ones Will Love This Sustainable Jewelry
Whether you're dating a zero-waste queen or someone who dabbles in eco activism, your partner will love this sustainable Valentine's Day jewelry.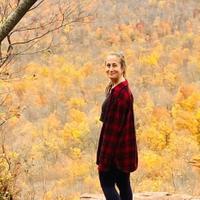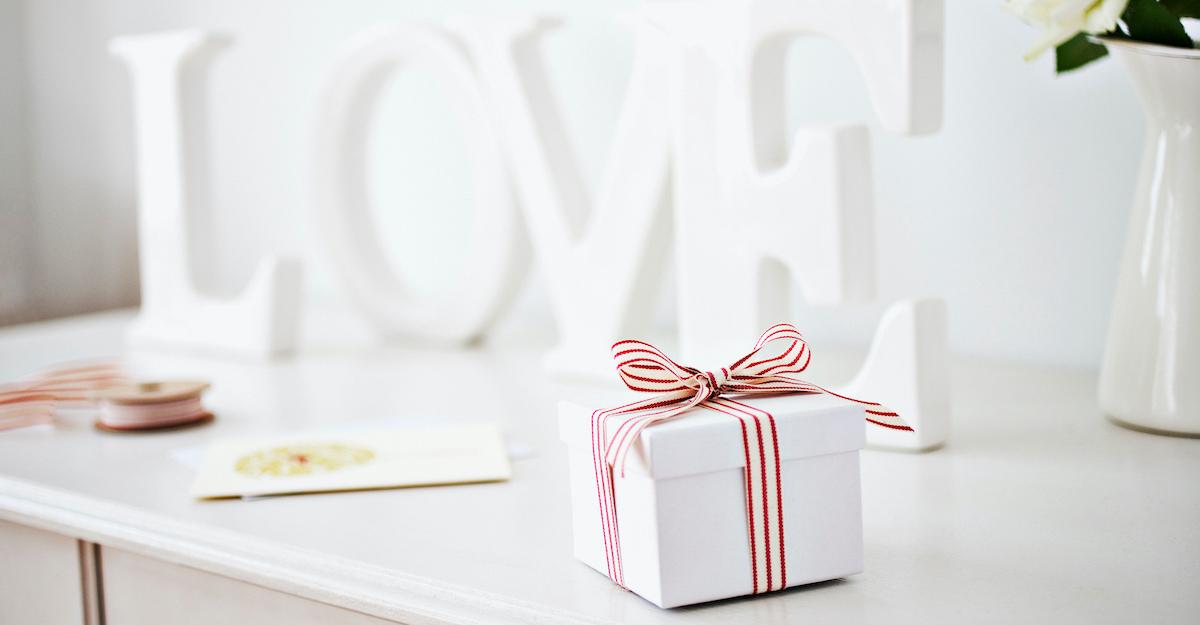 Whether you revel in the cheesiness of Feb. 14, or if you loathe the Hallmark holiday, Valentine's Day is coming up quickly. And although we generally suggest gifting your loved ones with experiences rather than items, traveling and going out in public isn't exactly a viable option right now. So, if you're seeking a low-impact gift instead, we've rounded up some of our favorite sustainable jewelry brands for Valentine's Day.
Article continues below advertisement
Something ~fancy~ from Aurate
If you're looking to go big for V-Day, Aurate offers relatively high-end New York City architecture-inspired jewelry. The company solely utilizes sustainably-made metals and ethically-sourced gems (which we love!). We currently eyeing the brand's birthstone bezel chain ring (it's super personal) and the Circle Earrings, for minimalism at its finest.
Something vintage from Local Eclectic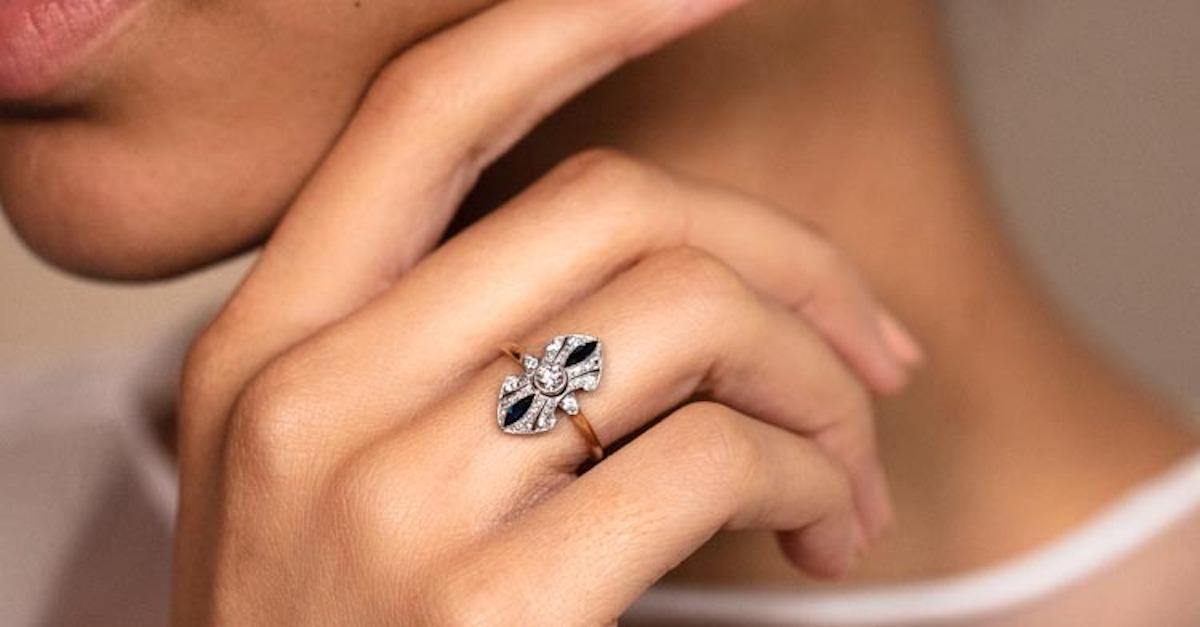 If you absolutely love shopping for vintage clothing, why not browse vintage jewelry? Local Eclectic is an online platform that sells a wide range of vintage necklaces, rings, earrings, and more from around the world, that are most often discovered at auctions, markets, and estate sales. You can find tons of one-of-a-kind pieces that you can give a second life — what's better than that?
Article continues below advertisement
Something personal from Isabelle Grace Jewelry's Candy Drop Collection
Isabelle Grace Jewelry includes a wide range of durable, handcrafted pieces that are made with sustainable materials in the U.S. Each pieice is seriously elegant, and the brand's Candy Drop collection includes bracelets and necklaces that include initials, so you can gift your loved ones with something a little extra personal.
Article continues below advertisement
Something unique with Jazznea Smith's Mama Mai Jewelry Collection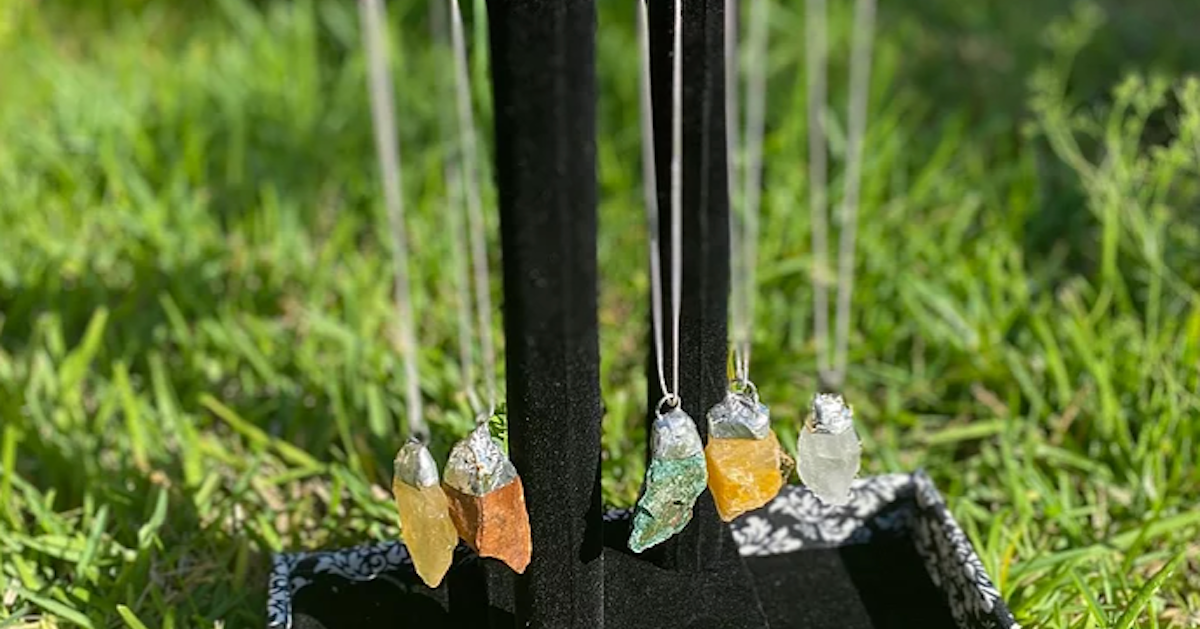 Jazznea Smith's Mama Mai jewelry collection offers a wide range of handmade earrings, necklace and rings. They're made from ethically-sourced crystals and a wide variety of all-natural materials, such as fuschite, sterling silver and soldering silver. All of the profits from the jewelry line are also going toward Jazznea's children's nonprofit, and we absolutely love that.
Article continues below advertisement
Something that supports women from Catbird
Catbird offers Insta-worthy ring stacks and arm bands that are produced in Williamsburg, Brooklyn right near its flagship store, in an effort to lower transportation costs. It also solely sources ethically- and sustainably-sourced materials, from its metals to its diamonds, to ensure it's only profiting from honest companies. Also, the Catbird Giving Fund donates 1 percent of its sales to organizations such as Planned Parenthood and She's the First — love it!
Article continues below advertisement
Something local from Stay Forever
Stay Forever is a Ridgewood, Queens-based brick-and-mortar store that was started by two Etsy HQ businesswomen who shared the same values, loving locally-made, handmade, and ethically-sourced crafts. Their store offers a wide selection of local, handmade goods — including jewelry — from earrings, to necklaces, and rings at an affordable price. We're currently obsessed with the above clay Pippa Arch studs, and they're only $18.
Article continues below advertisement
From high-end necklaces to handmade earrings, there are so many companies out there that offer sustainable, ethically-made, and locally-sourced pieces that your partner will love. Happy V-Day!