BIllie Eilish Says She Doesn't Fly Private, for New 'Vogue' Cover Along With Eight Climate Activists
Does Billie Eilish fly private planes or commercial? The musician opened up about the controversial topic in a new 'Vogue' interview.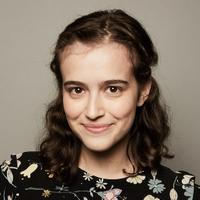 In a cover story for Vogue published on Jan 4, 2023, Billie Eilish kept the focus on her favorite topic (besides music, of course): climate justice.
Eilish spoke about her passion for educating people on the climate crisis, the climate anxiety she feels, as well as how she works to take climate action and reduce her own impact. In the interview, she even addressed whether or not she takes private jets, something that many celebrities of her caliber have been criticized for.
Article continues below advertisement
Additionally, Eilish shared the magazine cover with a group of eight young climate activists (as per her own request), along with an accompanying short film where they all discuss the climate movement. Keep reading to learn more about Eilish's perspective on flying private, and to meet the activists she featured.
Article continues below advertisement
Does Billie Eilish fly private?
Based on her Vogue cover story, Eilish does not fly private.
"I have to take planes. I hate it," Eilish told Vogue in the interview, specifically speaking of the environmental impact of going on tour.
However, Eilish "refuses to fly private and is committed to finding unusual workarounds for travel," as per the magazine.
Article continues below advertisement
In September 2019, Eilish also spoke about the topic of air travel on The Howard Stern Show along with her brother Finneas.
"I think airplanes as a whole are so wasteful, and are really really affecting the world in not a great way, and the problem is that I have a job where I simply can't not fly," Eilish told the radio host.
"Private jets — I want to so bad. And I probably will ... 100 percent I will," she said at the time "But I hope by the time I do, there's a way more green way to do it."
She then explained that she does a lot of other things in her life to try and offset the impact of frequently using air travel.
Article continues below advertisement
Article continues below advertisement
Eilish has also used her platform to bring attention to the climate crisis in many other ways. For instance, she Executive Produced a documentary called Overheated, which she premiered in London at her six-day climate action event, also called Overheated.
Article continues below advertisement
Billie Eilish shared her 'Vogue' cover with eight climate activists.
Eight climate activists, all of whom were under 30 years old, who joined Eilish for the Vogue shoot. Eilish stepped back during the short film that went along with the cover story, asking questions, and letting the activists make their voices heard.
The eight activists she featured are:
It just so happens that Green Matters has either interviewed or reported on all of the above activists, with the exception of the first activist on the list. We love seeing these incredible activists get the recognition they deserve by a celebrity like Eilish and a platform like Vogue, and you can learn more about their perspectives on climate justice, oppression, activism, and more by watching the above video.