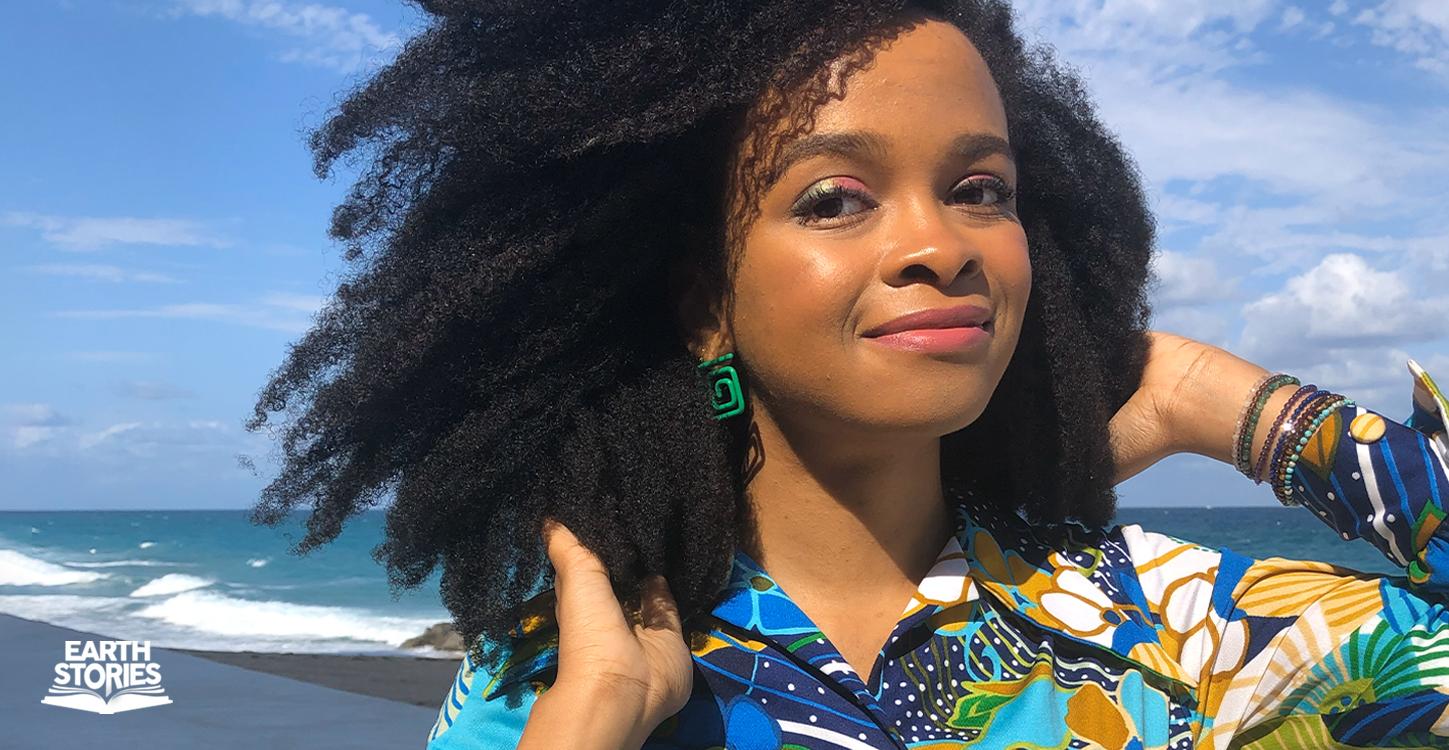 How 22-Year-Old Climate Activist Maya Penn Stays Motivated Amidst Eco-Anxiety (Exclusive)
If you are looking for some inspiration and motivation within the climate movement, look no further than Maya Penn.
If you are looking for some inspiration and motivation within the climate movement, look no further than Maya Penn.
The 22-year-old, "solutions-based" climate activist and entrepreneur has accomplished more over the past 14 years of her career (you read that right — she got started when she was just 8) than you can imagine, from starting her own business to founding a nonprofit to writing a book. The Atlanta-based changemaker even received a commendation from President Barack Obama, and was named part of Oprah Winfrey's SuperSoul 100 at age 16.
Article continues below advertisement
"I know just how crucial it is to feel that your voice and your actions do have an impact, especially with such a big challenge that we're facing in the climate," Penn says.
To learn more about Penn's accomplishments, her advice for youth who want to get involved in climate activism, and her secret to staying so motivated in the face of eco-anxiety, we spoke with her for our #EarthStories series.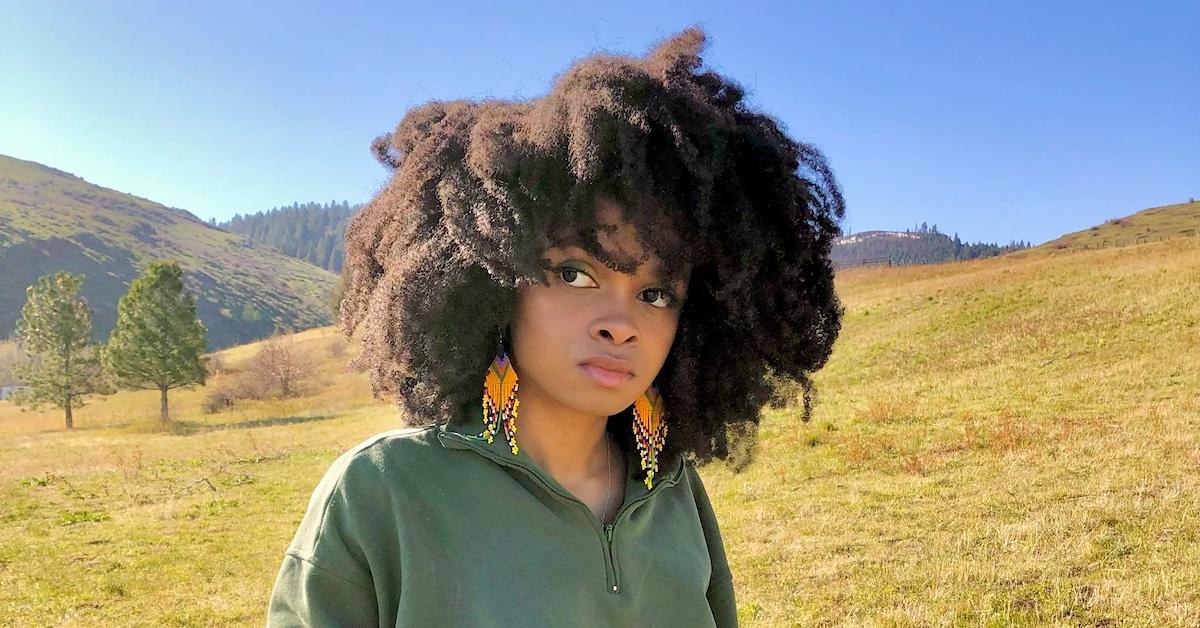 Article continues below advertisement
Maya Penn started her first sustainable fashion business at just 8 years old.
"I'm someone who grew up in a kind of eco-conscious household, and someone who's always been aware of the impact that we all have on both the environment and also on our communities," Penn tells Green Matters over the phone, just ahead of Earth Day.
That home environment inspired her to start her own sustainable fashion company at the age of 8, called Maya's Ideas. Since its founding in 2008, the brand, for which Penn makes fashion accessories from upcycled materials, has grown exponentially, with customers all around the world.
Then in 2011, Penn founded Maya's Ideas 4 The Planet, a nonprofit that works to fight for a number of environmental and humanitarian issues, including environmental justice, mental health in the climate movement, period poverty, and more.
Article continues below advertisement
One of Penn's proudest accomplishments is You Got This, a handbook she wrote at the age of 15, which was published in 2016. "That book is now being used in schools as curriculum to teach youth about social entrepreneurship, and how they can take their passion to help make a difference, and to feel empowered, to know that their voices matter," Penn tells us.
Article continues below advertisement
She's also proud of her her work with TED — Penn has actually given three TED Talks. "I'm always so proud of any opportunity I have to inspire other people," she says.
And, as if that all wasn't enough, Penn is also an animator and filmmaker. She has been working on creating an animated short film about sustainability since she "was a kid," and is so excited that it's finally coming to fruition, though she can't share much more than that yet.
Maya Penn has plenty of advice for aspiring youth activists.
Penn encourages people of all ages to get involved in climate activism — and she has some helpful advice.
"First, understand that you belong in this space of environmental issues," she says. "Understand that you bring your own unique perspective, life experience, your skills, and passions and talents. And really, don't be afraid to forge your own unique path in this space."
Article continues below advertisement
That said, she says being "open and ready to collaborate with other people" is key to finding success in this movement. "The power of collectivism, of community and collaboration, is what makes movements so much stronger. So be excited about collaboration," she says.
She also advises protecting yourself from burnout in activism, especially when it comes to marginalized youth and Black, Brown, and Indigenous youth.
"Continue to protect yourself, your mental health, your joy, and to … remember you can't pour from an empty cup," she says, recommending that activists take "time to recharge, to rejuvenate to protect your joy."
"It's actually the goal of oppressive systems to make us feel tired, hopeless, [or] like we don't have an impact or that there's just no hope left," Penn adds. "Joy is a fuel for activism and for change."
Article continues below advertisement
How does Penn stay so motivated amidst eco-anxiety?
Penn's accomplishments listed above only scratch the surface of what this 22-year-old force has achieved — so how does the multi-hyphenate stay so motivated, especially amidst all the eco-anxiety and climate doomism that surrounds the movement?
Article continues below advertisement
"I'm really motivated by the fact that there are so many different ways and forms in which my activism takes place," she says. "I always find different ways to show up to keep my work going … I think what keeps me going is having so many different outlets to make a difference."
Despite that, Penn still has moments of eco-anxiety and of grief for our planet.
"There are so many people in the Global South, and in marginalized communities in the Global North, who are being hardest hit by these issues," she says. "And being a Black woman in the space, that's something that I always want to continue to bring forward … and speaking to how to support and not to silo … social issues and environmental issues, because they all directly claim to each other. And what does make me hopeful is that I think more people are starting to recognize that and see that from voices like mine."
She adds: "Even though we as a planet are facing an issue that we haven't before at this scale, we're also, for the first time in our planet's history, with solutions that have never been seen before, either."
This article is part of Green Matters' 2022 Earth Day programming, #EarthStories: A week-long series where we're sharing environmental changemakers' personal journeys to environmentalism. We hope that reading these stories inspires you to become more dedicated to climate action, sustainable living, and changing the world.