Climate Crisis Prompts California to Proclaim a Drought Emergency Statewide
California just declared a drought emergency statewide.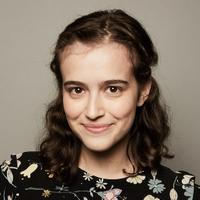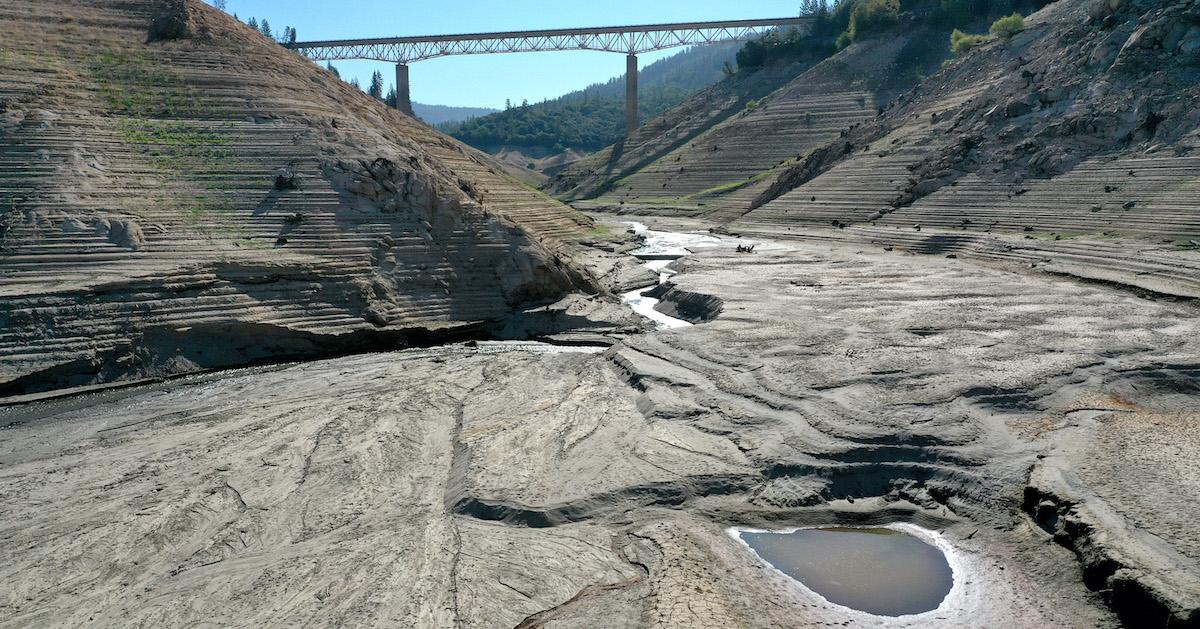 The coronavirus emergency and the climate emergency evidently weren't enough crises for the Golden State. Due to a number of concerning factors, California just declared a drought emergency statewide.
The state is immediately implementing a few measures to reduce water use. However, the state doesn't seem to be giving enough attention to reduce the impact of one huge industry that uses mass amounts of water.
Article continues below advertisement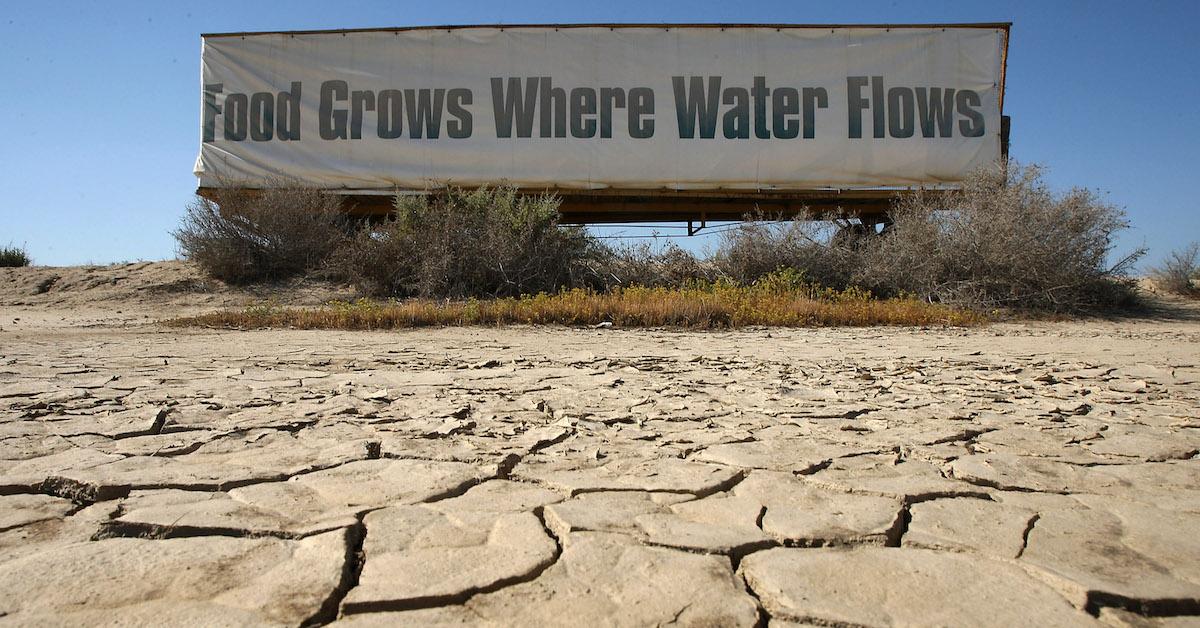 Gov. Newson has proclaimed a drought emergency in California, primarily due to climate change.
On three separate occasions during 2021, Gov. Gavin Newsom declared states of emergency related to droughts in various California counties. But on Oct. 19, 2021, Newsom expanded California's already-existing drought emergency to span the entire state.
Article continues below advertisement
In the first sentence of a proclamation shared by the state's Executive Department, it's stated that "climate change continues to intensify the impacts of droughts on our communities."
Both the proclamation and a press release by the state note a few more specific contributors to this emergency. They state that California (and the entire western U.S.) experienced its highest recorded temperatures in history this past summer, and that the high temperatures have increased water loss from streams and reservoirs, dipping reservoirs down to concerningly low storage levels. Additionally, this past year has been California's second driest year in recorded history.
Article continues below advertisement
What else caused California's drought? Agriculture — specifically, animal agriculture — is a key culprit.
But most importantly, the state government notes that there has been "increased demands by communities and agriculture," and that the constant droughts put California's agricultural industry at risk.
California has the biggest agricultural industry of all 50 states, according to the USDA, as well as the biggest dairy industry in the country, as per One Green Planet. The news outlet also cites NRDC data claiming that about 80 percent of California's water is utilized for agriculture, and most of that is used for animal agriculture. Immense amounts of water is used to hydrate animals being raised as livestock, grow crops to feed animals, and clean factory farms and slaughterhouses, which, of course, tend to get bloody.
Article continues below advertisement
These figures are not too far off from the global statistics — of all the freshwater humanity uses, we use 92 percent for agriculture; and nearly one third of that water is used in relation to animal products, including meat, eggs, dairy, and leather, as per a 2013 study published on ScienceDirect.
Basically, if California seriously wants to end this drought and fight the climate crisis, the state needs to shut down more factory farms and slaughterhouses, since that is where so much of its water is going. That would also mean we could grow less crops to feed animals; more than 70 percent of the soybeans the U.S. grows are used to feed livestock, as per the USDA.
Article continues below advertisement
How can Californians help end the drought?
California is banning "wasteful water practices," such as using drinking water to clean sidewalks and driveways. The state is also asking residents to continue voluntarily reducing their water use to about 15 percent less that they used in 2020, which the state first asked residents to do as part of an executive order in July of this year.
Article continues below advertisement
So sure, telling Californians to take shorter showers and stop washing their cars may make a dent in this drought. But it won't be nearly as effective as implementing well-organized efforts to reduce the state's output of meat and other animal products, or using state resources to promote plant-based eating to help the drought.
Unfortunately, it's unlikely that California will actually do that, as its agricultural industry produces so much money for the state. But until efforts to reduce California's agricultural impact are made, people will continue to suffer.
If you live in California, consider reaching out to your representatives, and taking animal products off your plate whenever possible — and please, don't stop taking showers.