Why These Former Cattle Ranchers Converted Their Farm Into a Sanctuary (Exclusive)
Rowdy Girl Sanctuary's founder Renee King-Sonnen spoke with Green Matters to share her story, as well as discuss the new documentary 'Rowdy Girl.'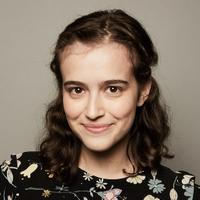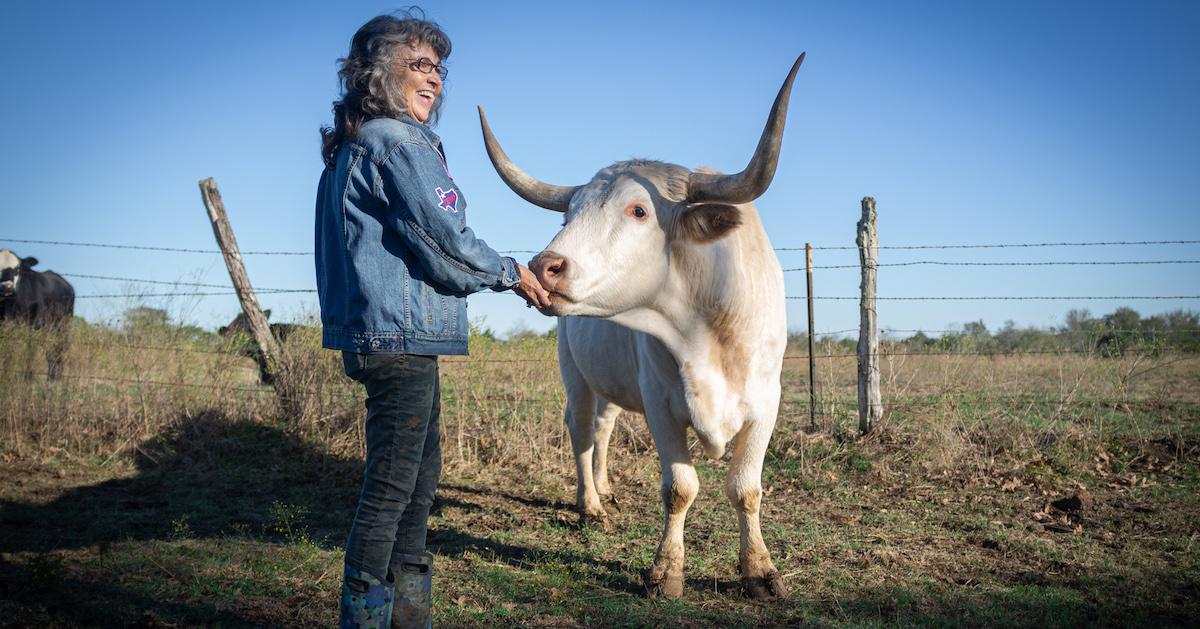 All farmed animal sanctuaries are special places, often founded by passionate animal lovers with powerful life stories — and Rowdy Girl Sanctuary just might have the most astounding origin story of them all. The Texas sanctuary was founded by two former cattle ranchers who had a change of heart, and decided to convert their beef operation into a farmed animal sanctuary.
Article continues below advertisement
And not only do Renee King-Sonnen and Tommy Sonnen still manage Rowdy Girl Sanctuary nearly a decade later, but they also run the Rancher Advocacy Program, which helps animal farmers transform their farms into sanctuaries. Plus, they are the subjects of a 2023 documentary, Rowdy Girl, which tells their story and is executive produced by Moby.
Green Matters caught up with Renee King-Sonnen to learn more about how Rowdy Girl Sanctuary and the Rancher Advocacy Program came to be, as well as why she is excited for more people to hear her story with Rowdy Girl.
Article continues below advertisement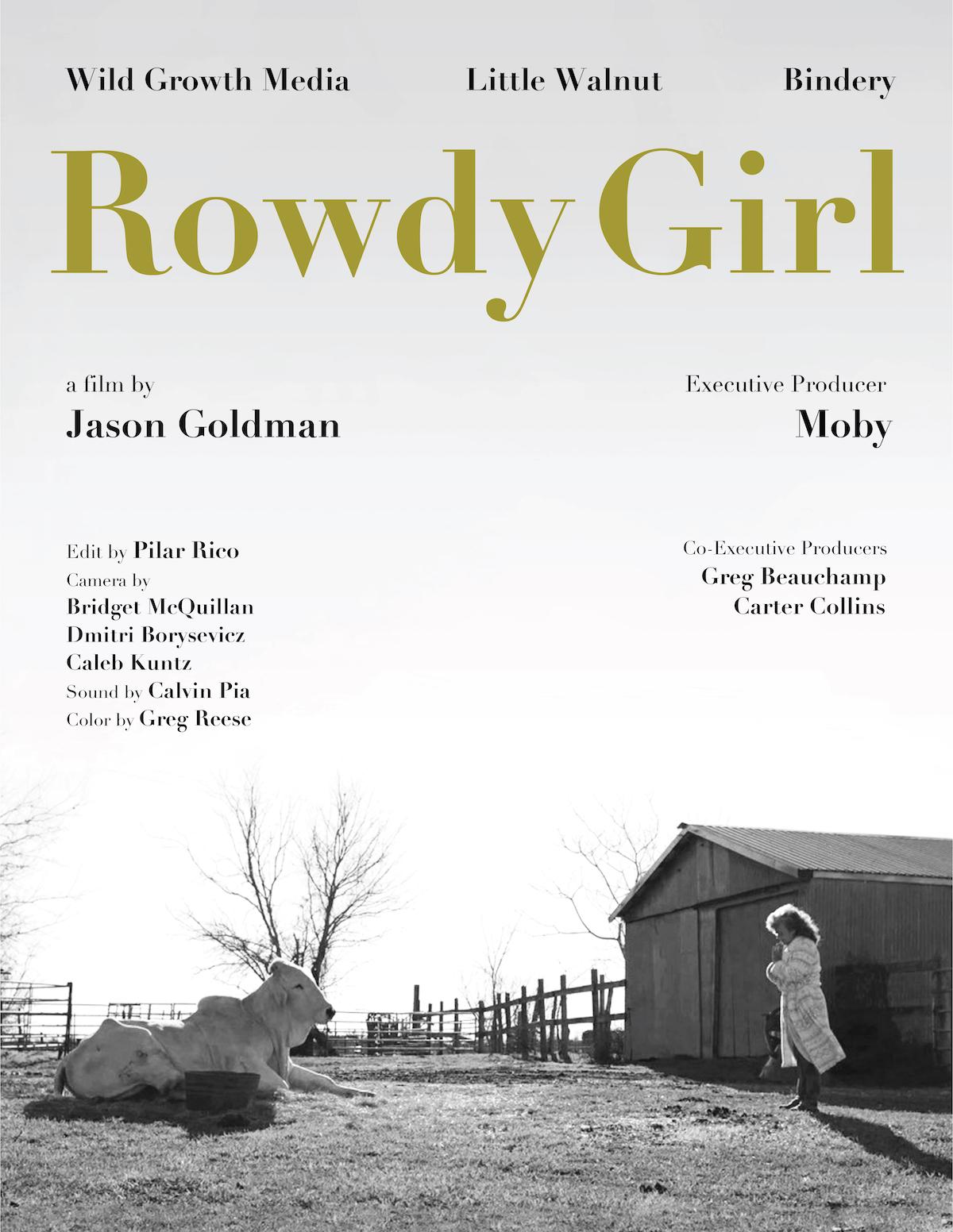 Renee King-Sonnen founded Rowdy Girl Sanctuary in 2014.
"What inspired me to convert my farm into a sanctuary was not a 'what' but a 'who.' It was Rowdy Girl herself," Renee King-Sonnen tells Green Matters in an email.
"Rowdy Girl is a calf I bought for $300 when my husband Tommy was wanting me to get more involved with cattle ranching," she says. Previously, King-Sonnen wasn't interested in helping out on Sonnen Ranch — but when she began bottle feeding and bonding with Rowdy Girl, everything changed.
Article continues below advertisement
"I began to see through that experience the sentience of the lives of the other cows on the farm," she says. "Over time I couldn't stomach the fact that we were breeding animals that had rich communities themselves, only to separate them and sell them for slaughter."
Then, after watching a YouTube talk by Dr. Melanie Joy on carnism, King-Sonnen decided to go vegan in the fall of 2014. "I … realized that I was eating chopped up dead animals in a bowl disguised as beef stew that could have been a golden retriever puppy."
After witnessing his wife's acquired aversion to sending animals off to slaughter, Sonnen planned to sell off the entire herd and get out of the cattle ranching business. But to prevent the cows from being killed, King-Sonnen actually bought the cows from her husband. And, with help from an Indiegogo campaign, she converted the ranch into Rowdy Girl Sanctuary, and gave the cows a forever home.
And by the spring of 2015, Sonnen had gone vegan, too.
Article continues below advertisement
The Rowdy Girl Sanctuary team then started the Rancher Advocacy Program.
Soon after founding Rowdy Girl Sanctuary, King-Sonnen mentioned to her employee Nikki that "random ranchers' wives and other family members" had been regularly reaching out to her to talk about how the Sonnens had transformed their ranch into a sanctuary. Many of them even wound up crying about the cows in these "heartfelt, intimate conversations," and "begging" King-Sonnen not to tell anyone, she recalls.
Article continues below advertisement
In fact, one scene in Rowdy Girl depicts one of these emotional conversations, with King-Sonnen seen comforting a sobbing rancher's wife over the phone.
So during that fateful 2016 conversation, King-Sonnen and Nikki quickly realized that there was a large need for a program that could help ranchers transition their farms away from animal agriculture — and from there, the Rancher Advocacy Program was born.
The program, which officially launched in July 2017, invites ranchers with farms of any size to apply. Then, RAP works with them to: create viable transition plans for their farms to grow crops rather than animals; introduce them to business partners in the plant-based food space; and help set them up for success in the shift to a plant-based future.
For instance, King-Sonnen has been working with a group of chicken farmers in Arkansas for almost five years to turn their operation into a state-of-the-art mushroom farm — and you can see more of this chicken farm's transition in Rowdy Girl.
Article continues below advertisement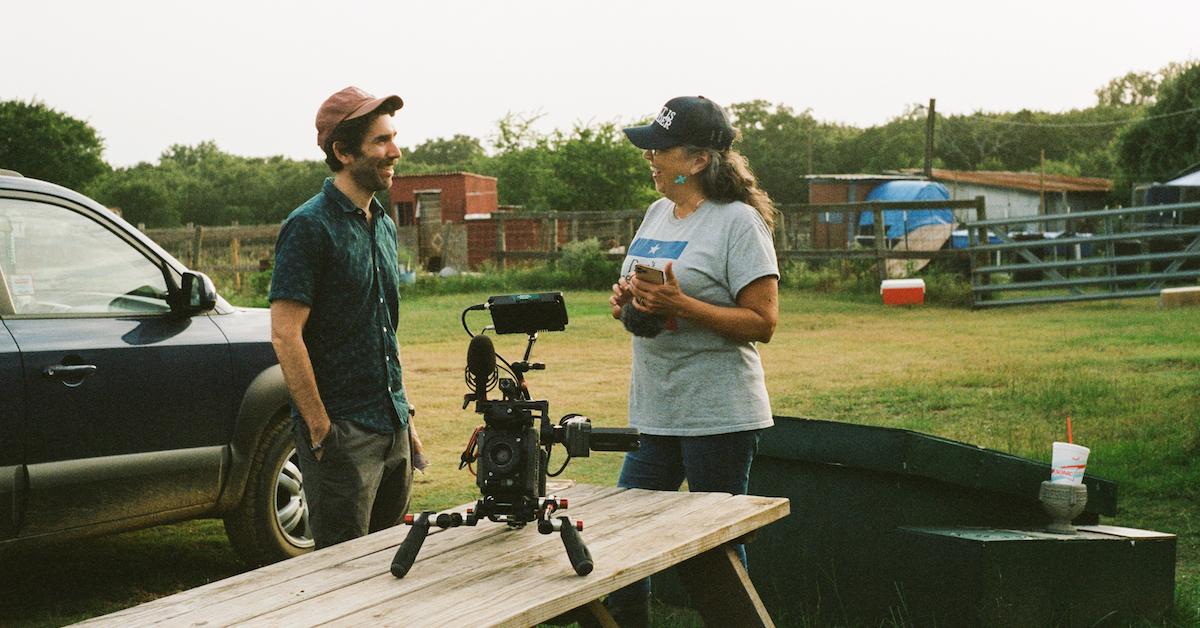 The documentary 'Rowdy Girl' brings the sanctuary founders' powerful story to the screen.
If you want to learn more about Rowdy Girl Sanctuary's incredible story, then look no further than Rowdy Girl, a documentary executive directed by Jason Goldman.
The documentary gives viewers a glimpse into the peaceful existences animals enjoy at Rowdy Girl Sanctuary — including cows, goats, roosters, pigs, sheep, and turkeys — which is actually the part King-Sonnen is most looking forward to sharing with audiences.
Article continues below advertisement
For instance, the opening sequence of the film depicts a quiet slice of life at Rowdy Girl Sanctuary, showing the team alongside the rescued animals, without any music added — something that King-Sonnen thinks "magnifies the genuine relationships" that they have with the animals.
"I'm excited to be able to show audiences that farm animals and people are meant to live side by side with one another in peace — as family and friends, not food," she says.
The Sonnens are deeply gentle with their sanctuary's animals — as well as with the non-vegans they encounter on screen, no matter how combatant someone may be. They are both always eager to share their story, whether it's with sanctuary volunteers, vehement cattle ranchers, or anyone in between.
The power of storytelling might be the most compelling through line in Rowdy Girl. The Sonnens' story, slices of which are peppered throughout the movie, proves that no matter how deep you are into doing something you know is wrong, there's always a way out.
How to watch the documentary 'Rowdy Girl':
Rowdy Girl, which has a runtime of 1 hour and 11 minutes, premieres at HOT DOCS Film Festival in Toronto, Canada on April 29. The film will also be streaming online via HOT DOCS from May 5 through May 9, only available to those in Canada.
As information becomes available on how to stream Rowdy Girl, we will update this article.