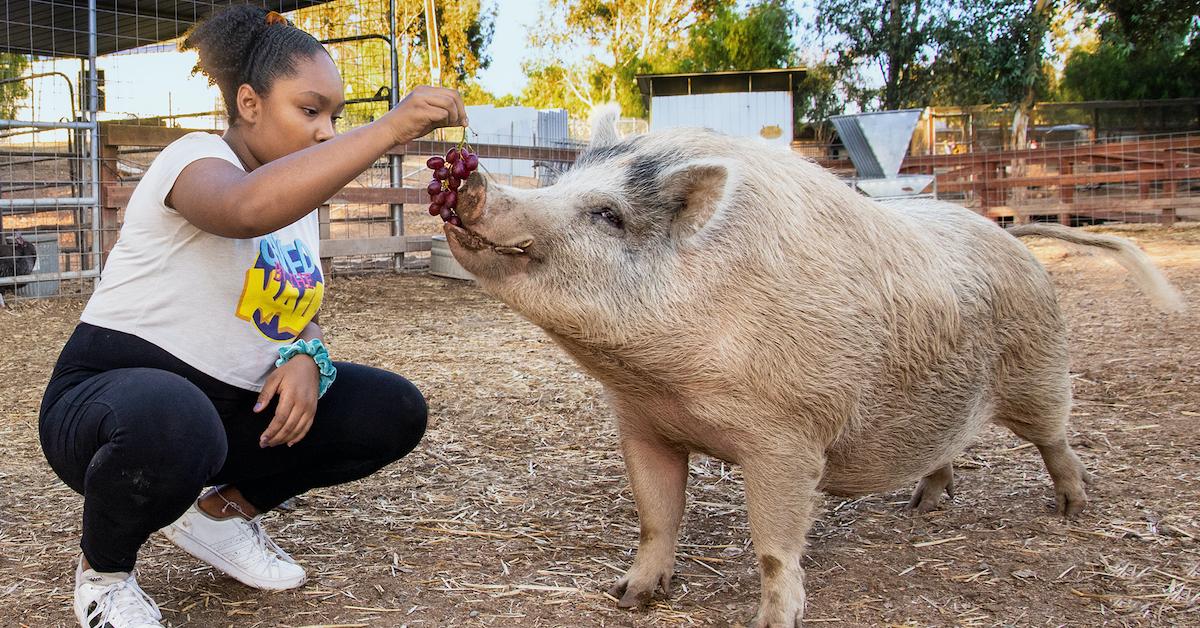 Farmed Animal Sanctuaries Around the U.S. Reopen for Tours After COVID Closures
Even though farmed animal sanctuaries stayed open throughout the coronavirus pandemic, providing cozy forever homes to farmed animals, most sanctuaries had to stop holding tours for safety reasons. Unfortunately, that also meant sanctuaries were not receiving as much financial support as usual.
Article continues below advertisement
But fortunately, as lockdown restrictions have lifted around the U.S., and as the weather has warmed up for spring, many animal sanctuaries have opened up for tours once again. So if you want to visit a farmed animal sanctuary in the near future, keep reading for a list of seven around the U.S. that are open for in-person tours as of May 2021.