Former English Teacher Has Rescued Over 5,000 Animals Since Opening a Sanctuary (Exclusive)
Kathy Stevens opened Catskill Animal Sanctuary in upstate New York back in 2001, and since then, she has rescued over 5,000 farmed animals.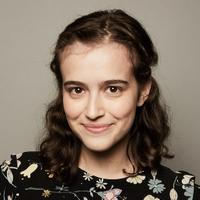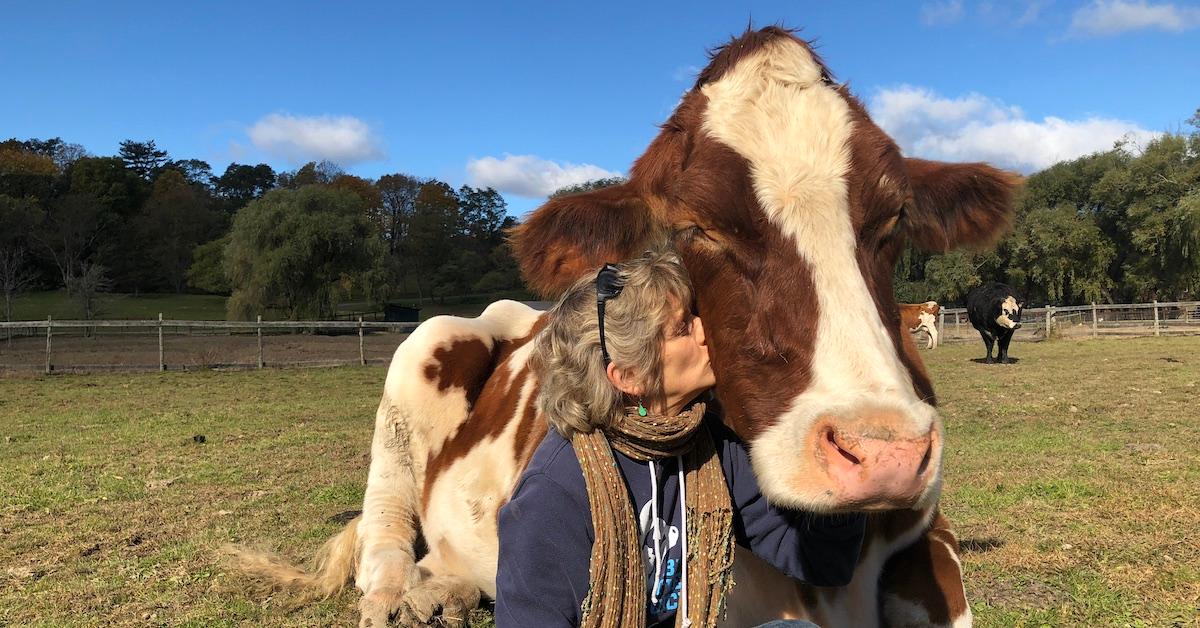 Kathy Stevens never knew she would own an animal sanctuary — in fact, after about a decade of working as a high school English teacher, she was offered her dream job of principal at a new charter school. But something felt off, and she turned down the role. She spent a few months searching for a way to combine her love for animals with her "love for teaching and learning," and eventually came up with the idea to start a teaching animal sanctuary.
From there, Catskill Animal Sanctuary was born, opening in upstate New York back in 2001.
Article continues below advertisement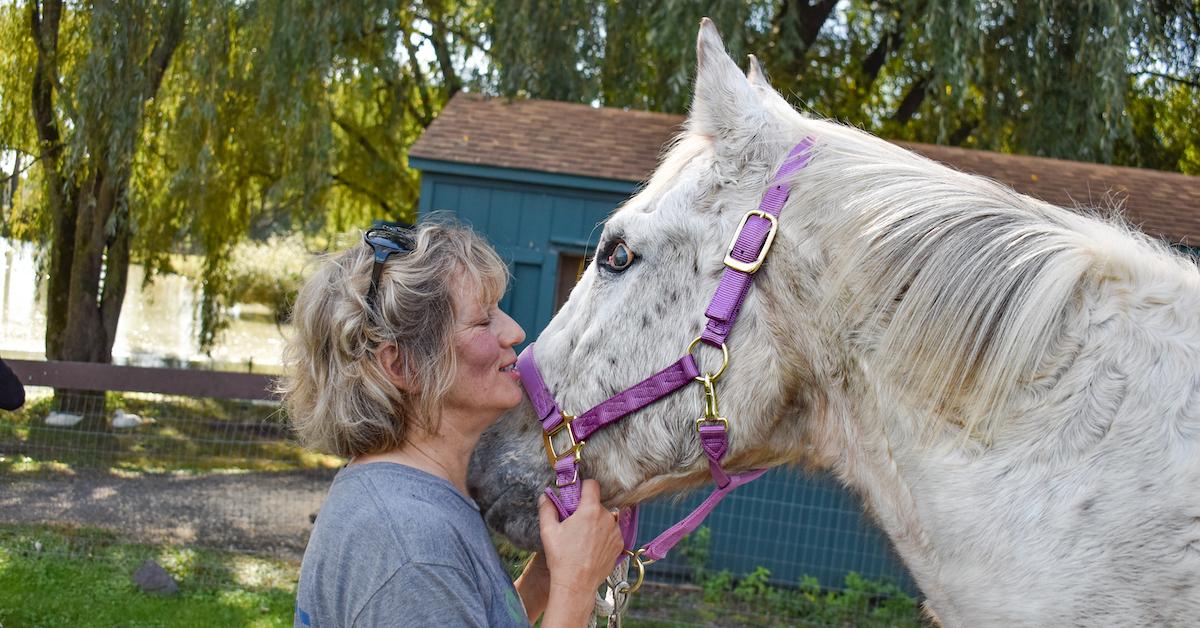 Stevens had been an animal lover her entire life, as she grew up on a large thoroughbred training farm in Virginia. "We always had a number of other animals and so I had animals in my DNA," she tells Green Matters exclusively on a recent call. "I've always had the gift of knowing that they were, as I say, now, just like us in the ways that matter. I've always known that they were very individual. I've always known that they had their unique personalities and rich emotional lives."
Currently, more than 200 animals call Catskill Animal Sanctuary home. But over the last 21 years, Stevens and her team have directly rescued and saved the lives of more than 5,000 farmed animals — including chickens, horses, sheep, goats, cows, and pigs — from the animal agriculture industry and other situations of neglect or abuse.
Article continues below advertisement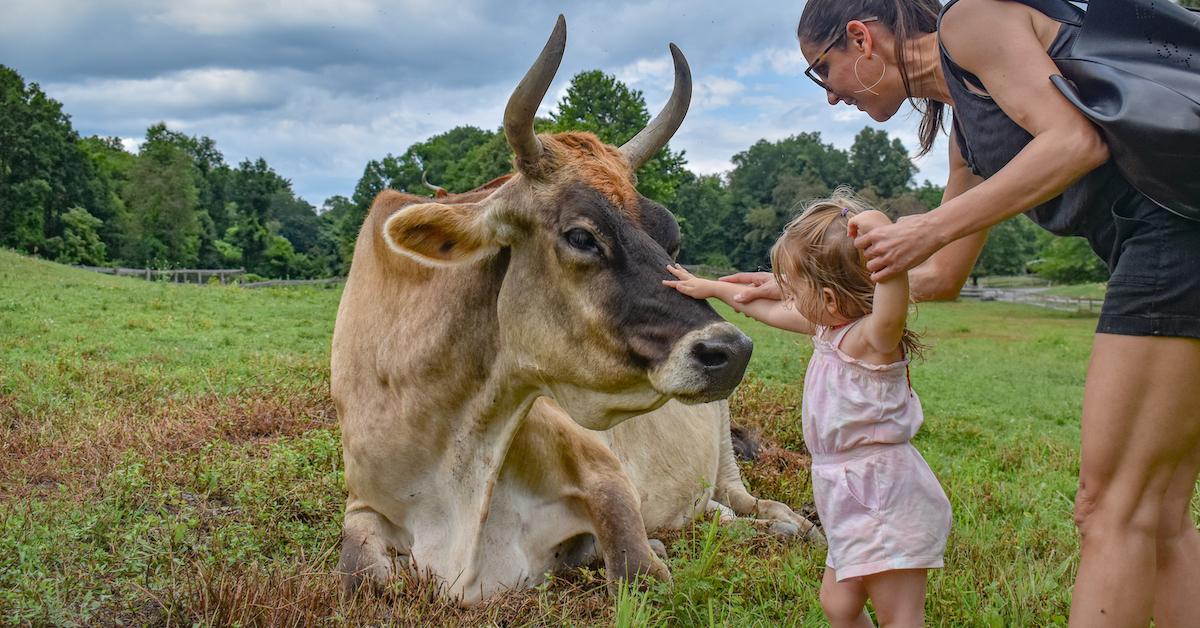 "There's nothing like participating in the transformation of a broken spirit," she says. "You take this being who's broken physically and broken psychologically, and you say with all that you offer to that animal, 'You're safe, you count, you matter.' And there's nothing like that feeling of helping an animal, first of all, recover, and then the next step is allowing that animal to become all that he or she is meant to be. That's amazing."
Article continues below advertisement
And while Stevens is proud of her work, it never quite feels like enough, knowing that tens of billions of land animals are still killed for food every year. "It feels good, and it feels extraordinarily frustrating to realize that the combined efforts of all of our initiatives, all animal rescue initiatives are not even a drop in the bucket," she says. "We've got to change hearts and minds and behaviors."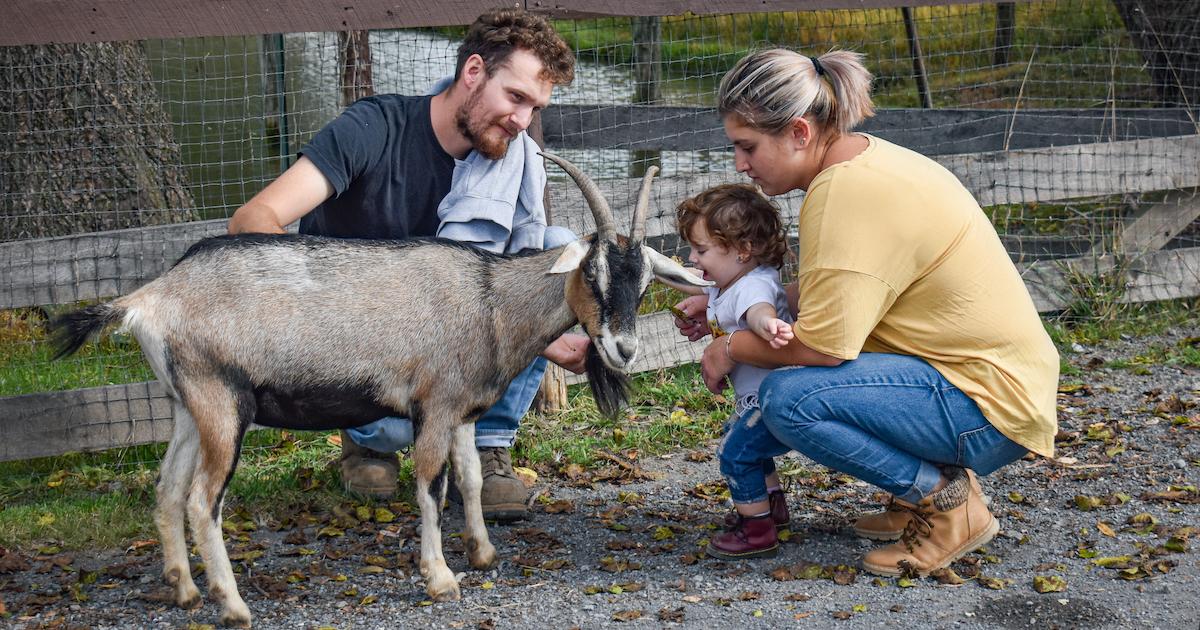 Article continues below advertisement
Catskill Animal Sanctuary is working to make animal sanctuary visits more accessible.
Catskill Animal Sanctuary is open to the public, offering tours of its Hudson Valley, N.Y. property to the public every Saturday and Sunday in May through November, allowing visitors to engage with animals who most people typically only see as cogs in the food system. The sanctuary offers both 90-minute regular tours, and 60-minute family-focused tours, which are designed to engage young children and toddlers.
And in addition to these tours, the Stevens and the Catskill Animal Sanctuary team have a few other projects in the works to make connecting with animals more accessible. Currently, they are piloting a Spanish-speaking tour of the sanctuary, so that the animals and her mission can reach more people.
Article continues below advertisement
And during the pandemic, Catskill Animal Sanctuary launched Animals On Call, a program that offers anyone from all over the world — individuals, school groups, birthday parties, and more — on specialized virtual tours of the sanctuary, featuring many animal cameos. Thanks to Stevens' background in education, the virtual tours meet "educational teaching standards" and "state requirements for humane education" in a variety of states, she tells us.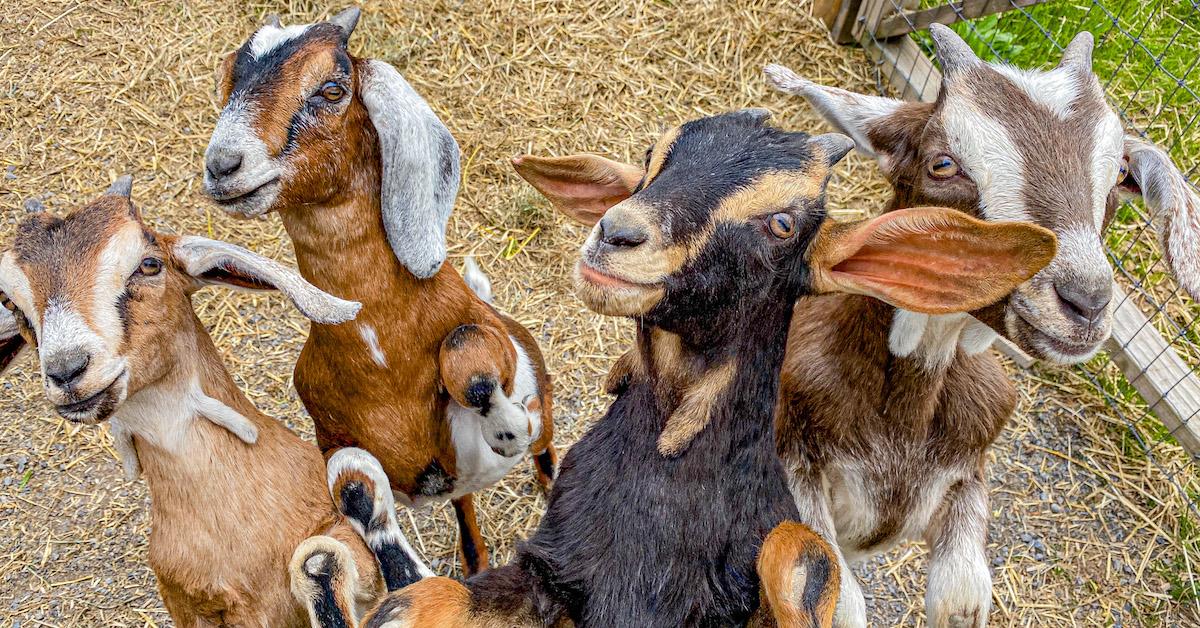 Article continues below advertisement
Fans can also sign up for the special Baby Goats on Call, in which you'll virtually meet the sanctuary's two newest rescued goat families: Mama Autumn and her twin boys, Augie and Reece, and Mama Sadie and her twin boys, Isaac and Sully. We can't stand the cuteness.
The sanctuary also offers on-site lodging, virtual vegan Compassionate Cooking classes, and a podcast called Herd Around the Barn, hosted by Stevens. She tells us that for the pod's most recent episode, she interviewed Daniel Cox of PETA Germany, who is currently on the frontlines helping safely rescue animals from Ukraine along with their humans.
Stevens has advice for those who want to start their own animal sanctuary.
If you've ever dreamed of starting your own animal sanctuary, Stevens has some words of advice. "People romanticize this work. It is deeply fulfilling, but simultaneously, it can be soul crushing, and people should go into it with their eyes wide open," she says.
Her team has had to take in animals from three failed sanctuaries over the years, as people tend to become overwhelmed by how much work is involved. Before starting a sanctuary of your own, Stevens advises volunteering at a sanctuary, doing homework, and talking to fellow sanctuary owners to learn what they wish they had done differently when starting out.
Article continues below advertisement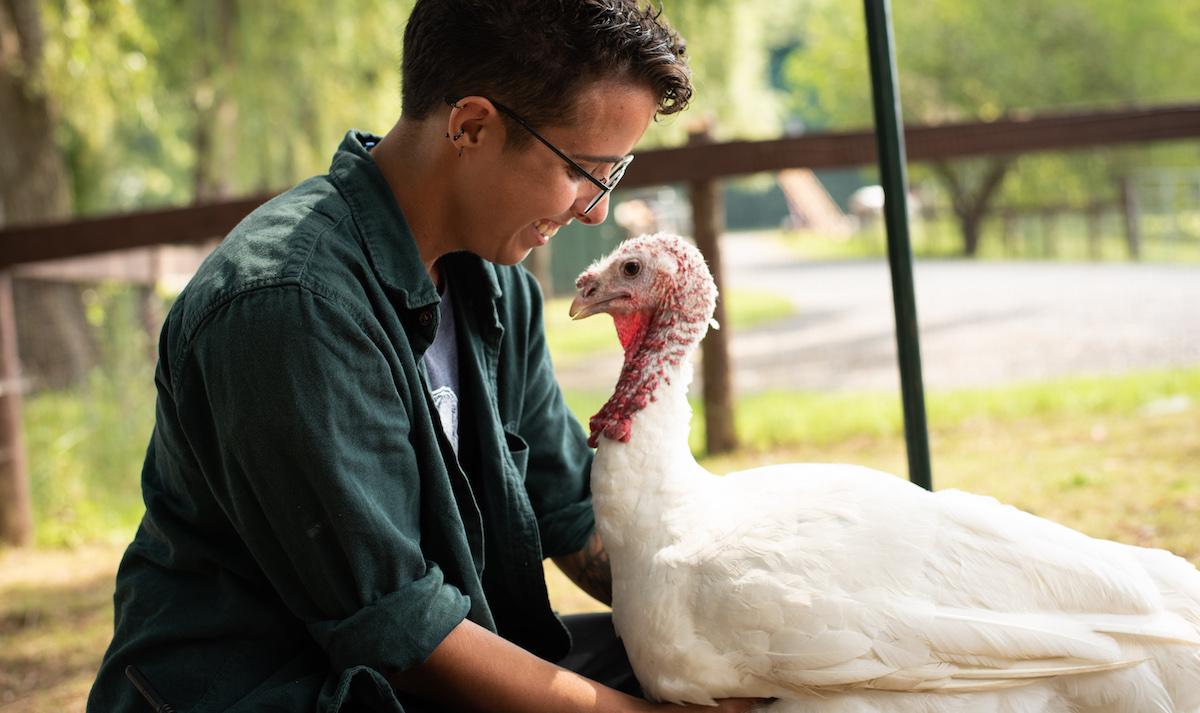 Stevens also recommends that anyone who has thought about opening a sanctuary, cares about the planet, or loves animals consider their own personal actions. "Unless and until each one of us accepts our responsibility for all these environmental challenges we face, particularly climate change, the Earth and all its inhabitants are doomed," she believes. "The pace at which change must happen now has got to be so quick … Unless you are vegan, you're part of the problem. So I just invite people to jump on the vegan train."
Article continues below advertisement
Fortunately, Catskill Animal Sanctuary's website has a number of resources to help animal lovers make the transition to a compassionate vegan lifestyle. That said, she has found the most effective way to change hearts and minds is simply visiting the sanctuary and meeting the rescued animals.
She remembers one man who visited the sanctuary along with his family, and had a turkey jump into his lap. "He started to cry, tears, tears rolled down his face," she recalls. "He just started to sob and he said, 'I had no idea that this is who they were.'"
Green Matters' new book, Green Living, is the perfect guide to living an eco-friendly lifestyle for people at every stage of the process. You can order Green Living here.