If You Love Animals, Don't Visit Zoos or Aquariums — Consider This Ethical Option Instead
Zoos and aquariums take animals from the wild and exploit them for entertainment.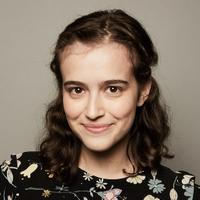 Chances are, at some point during your childhood, you went on a field trip to your local zoo or aquarium. As an animal-loving kid, it can be pretty exciting to see animals from all different habitats up close. But as you've gotten older, you've probably learned about why zoos and aquariums are actually pretty horrible for animals. In fact, a lot of animal lovers boycott those kinds of entertainment, because they do not believe it's not ethical to keep animals in captivity. But if you don't want to support zoos or aquariums, that doesn't mean you and your children will never get to observe animals in that way. Luckily, there is a clear-cut, ethical alternative to zoos and aquariums: visiting an animal sanctuary.
Article continues below advertisement
Firstly, here's some background info as to why some people choose not to support zoos and aquariums. As explained by PETA, animals are routinely taken from the wild to be put on display in zoos; zoos also breed animals, claiming good intentions but simply using the bred animals for display. According to the organization Freedom for Animals, animals often suffer at zoos, for a few reasons: they are not in their natural habitat, animals are trained (sometimes using violent methods) to do tricks for guests, and there is not sufficient space for animals at zoos (according to The Guardian, polar bears have 1 million times more space to roam in the wild than they do at zoos).
And as PETA added, zoos prevent animals from carrying out the most basic and natural activities, including running, choosing a mate, and exploring. Additionally, because so many zoo-goers come to see baby animals, zoos often trade, sell, or even kill animals once they get older and draw less crowds, as detailed in a New Yorker article. There's even a neurotic condition called zoochosis, which some animals get as a result of being held in captivity, which can cause frustration, boredom, depression, lack of natural habitat, and more, according to Your Daily Vegan. Zoochosis symptoms include biting zoo bars, self-mutilation, eating and playing with feces, and excessive grooming, the outlet noted.
Article continues below advertisement
Unfortunately, animals in aquariums suffer a similar fate to zoo animals. Large marine mammals like whales and dolphins are forced to live in tanks where they can only swim a few strokes before hitting a wall, as opposed to the sea, where they sometimes swim hundreds of miles a day, according to the Humane Society of the United States. Additionally, marine life is consistently taken from the ocean to fill aquariums — according to Freedom for Animals, U.K. aquariums get about 79 percent of their marine animals from the wild.
Article continues below advertisement
In order to capture the animals from the ocean, chemicals including cyanide are sometimes used, which not only kills 30 percent of the animals that people are trying to capture, but also damages reefs. Like humans and land animals, marine animals including fish, whales, dolphins, and crustaceans have all been shown to feel pain, according to ThoughtCo, so putting marine animals in aquariums is equally as cruel as putting land animals in zoos.
That said, many large for-profit zoos and aquariums do use their wealth to support conservation efforts to prevent animals from becoming endangered or extinct, conduct scientific research, and offer conservation education for children. You can learn more about this on the Association of Zoos & Aquariums website.
Article continues below advertisement
If all of the above information has you sufficiently turned off from visiting animals in captivity at zoos and aquariums, you'll be pleased to learn about animal sanctuaries, many of which welcome visitors. One example is Animal Tracks Inc, a small public, hands-on, exotic wildlife sanctuary located in Agua Dulce, CA. According to the organization's website, most of the animals at Animal Tracks' ranch were previously "illegally kept as exotic pets by people who didn't understand how to care for them," and their roster of rescued animals include monkeys, kangaroos, wallabies, hedgehogs, and pigs.
Article continues below advertisement
There's also the Wild Animal Sanctuary in Keenesburg, CO. This facility is enormous, at 10,473 acres, and it provides all of its rescued animals with huge open habitats. Visitors can observe the animals from an elevated walkway that runs through the property, and the sanctuary hosts animals including lions, tigers, and bears (oh my!), as well as wolves, camels, horses, and bobcats. Wild Animal Sanctuary's website lists where all of their animals were rescued from, including zoos, circuses, amusement parks, petting zoos, and private citizens who kept exotic pets. The Wild Animal Sanctuary has a goal of rescuing and caring for animals, as well as educating visitors about the Captive Wildlife Crisis.
Article continues below advertisement
If you're more interested in seeing farm animals, you would probably love visiting a farm sanctuary. Plus, because farm animals are domesticated, many farm sanctuaries allow visitors to pet, feed, and pose for photos with animals, with tour guide supervision. For example, there's Woodstock Farm Sanctuary, located in High Falls, NY. The sanctuary is open for public tours on the weekends, and it accepts volunteers during the week. At Woodstock Farm Sanctuary, you can observe and meet animals including cows, chickens, pigs, sheep, and goats, who have been rescued from situations including factory farming, pig roasts, dairy farms, and backyard butchers.
Article continues below advertisement
When looking up local sanctuaries to visit, always do your research and make sure that the sanctuary you're considering is legitimately rescuing animals, and not breeding them or operating for profit. PETA and The Dodo both have recommendations for figuring out if sanctuaries are genuine.
If you do not have access to an animal sanctuary near you, there's also the option of volunteering at an animal shelter, or fostering a pet through an animal rescue organization. From supporting sanctuaries to volunteering with animals to taking animals off your plate, there are so many ways to extend your love of animals to your actions — no zoos or aquariums required.