Want to Start an Animal Sanctuary? Here's Advice from Two Founders (Exclusive)
We spoke to two the founders of The Gentle Barn and Catskill Animal Sanctuary for advice on how to start an animal sanctuary.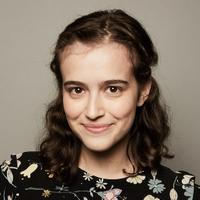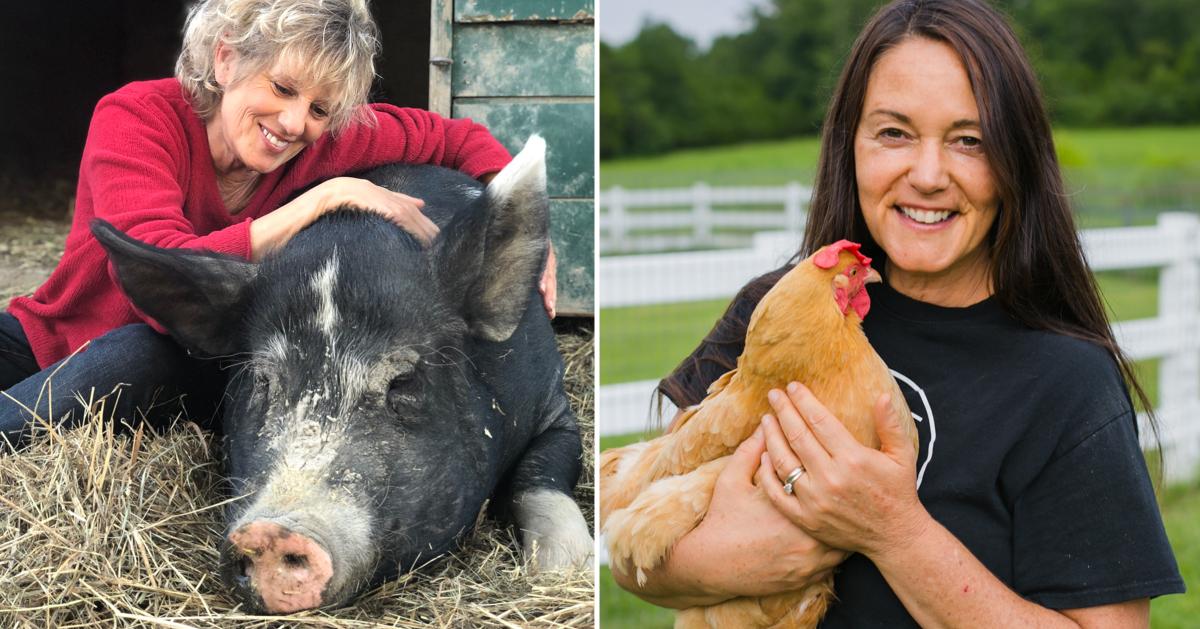 Anyone who's ever visited one knows that a farmed animal sanctuary can be a truly magical place. These organizations rescue animals — typically from abusive situations where they were once destined for slaughter — and give them beautiful, peaceful lives, free from harm and human exploitation.
Article continues below advertisement
Starting an animal sanctuary can be a huge undertaking, as you'll become responsible for caring for dozens of animals, never-ending fundraising, coordinating tours, and so much more. That said, it can also be incredibly rewarding, as you'll know you are saving animals in need, helping inspire visitors to become more compassionate to the plight of farmed animals, and, of course, you'll get to cuddle pigs, turkeys, cows, chickens, goats, and more on a daily basis!
So in case you've ever thought about starting a sanctuary of your own, we have advice for you from two women who know how to do this better than anyone: Ellie Laks, who founded The Gentle Barn; and Kathy Stevens, who founded Catskill Animal Sanctuary.
According to Stevens, owning a sanctuary "will enrich your life in ways you never imagined," but it will also "tax you as nothing before has done" — so it's vital to really prepare yourself.
We spoke to both of these incredible founders to hear their advice on starting an animal sanctuary, what they wish they knew when they got started, and how they feel about running their own sanctuaries today.
The Gentle Barn's founder has plenty of tips for starting an animal sanctuary: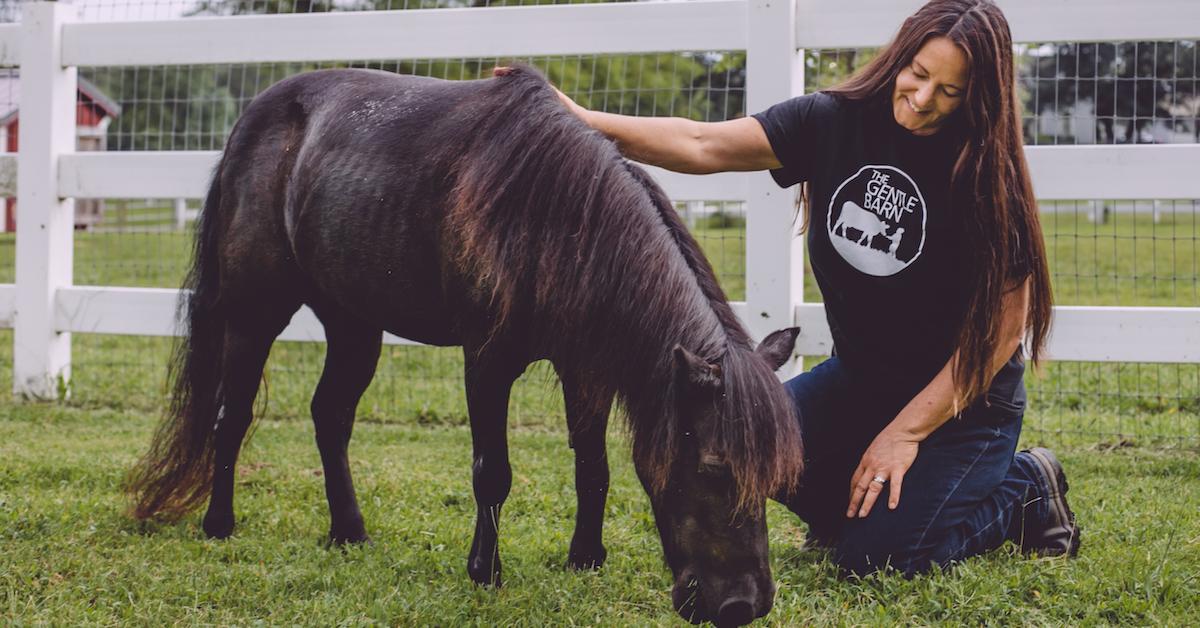 Ellie Laks founded The Gentle Barn back in 1999, after years rescuing dogs and cats. Since then, the organization has rescued thousands of farmed animals, and connected countless visitors with animals and go vegan. As of publication, The Gentle Barn has three sanctuaries in California, Missouri, and Tennessee — with a fourth sanctuary scheduled to open in South Salem, N.Y. in the Spring of 2023.
Article continues below advertisement
If you are contemplating opening a sanctuary, Laks recommends that first, you "visualize what your sanctuary looks like. With your eyes closed, meditate about how big it is, where it is located, what kinds of animals will you rescue, what kinds of programs will you offer, and get those details super clear in your mind."
Article continues below advertisement
Once you make that decision, Laks says it's key to do a ton of research to understand the business side of things, from zoning laws to what your staff and volunteer needs will be.
She also advises that you "never ever take no for an answer, keep problem solving, and keep working towards your goal. Don't ever give up!"
Article continues below advertisement
That advice will certainly come in handy when compassion fatigue kicks in — something that Laks was not prepared for when she first founded The Gentle Barn.
"I wish I knew more about compassion fatigue and how to identify and heal it so the hard moments of my last 23 years would have been a little easier," she says, thinking back to when she first founded the sanctuary. "It is debilitating when it strikes and I wish I was more prepared. I am good at dealing with it now, but the first few times it struck, it was painful."
Article continues below advertisement
Catskill Animal Sanctuary's founder also has advice for starting your own animal sanctuary: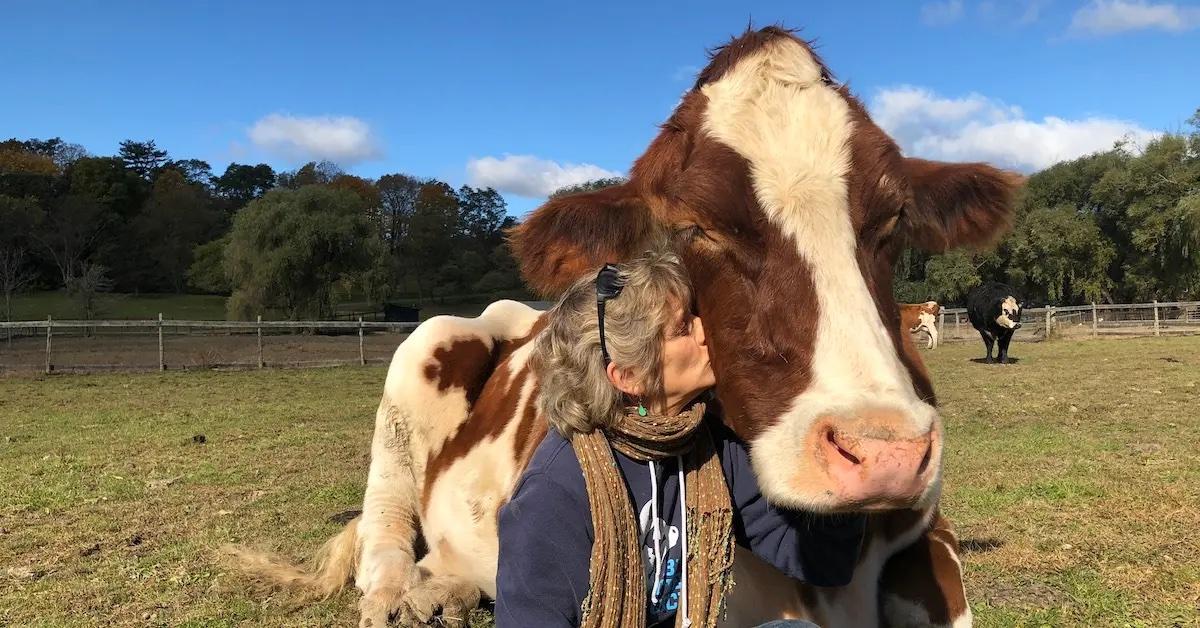 Former teacher Kathy Stevens founded Catskill Animal Sanctuary, located in New York State, in 2001 — and over the past two-plus decades, the sanctuary has rescued over 5,000 animals and encouraged countless people to adopt vegan lifestyles, led by Stevens' education-based philosophy.
For those considering starting a sanctuary of their own, Stevens recommends visiting as many sanctuaries as you can — and paying attention to both the good and the bad. "The lessons and takeaways will be invaluable and will inform so many aspects of your endeavor," she tells Green Matters in an email.
Article continues below advertisement
Next, she suggests you (with the help of close friends or colleagues) honestly assess your strengths and weaknesses. Then, focus on how you can use your greatest strengths in the founding of your sanctuary — and hire people who can fill in where your abilities are lacking. "If you simply ignore what you're not good at, it will come back to bite you," she says.
Article continues below advertisement
Stevens also recommends doing an "honest self-assessment to determine if you are truly prepared to work harder than you've worked in your life, to deal with constant loss, to manage uncertainties that come with everything from a challenging funding environment to climate change and so much more."
And thinking back on when she first started Catskill Animal Sanctuary, Stevens wishes she had focused more on building a strong founding board, as this can be vital "in ensuring the sustainability of your organization."
Article continues below advertisement
How to start an animal sanctuary: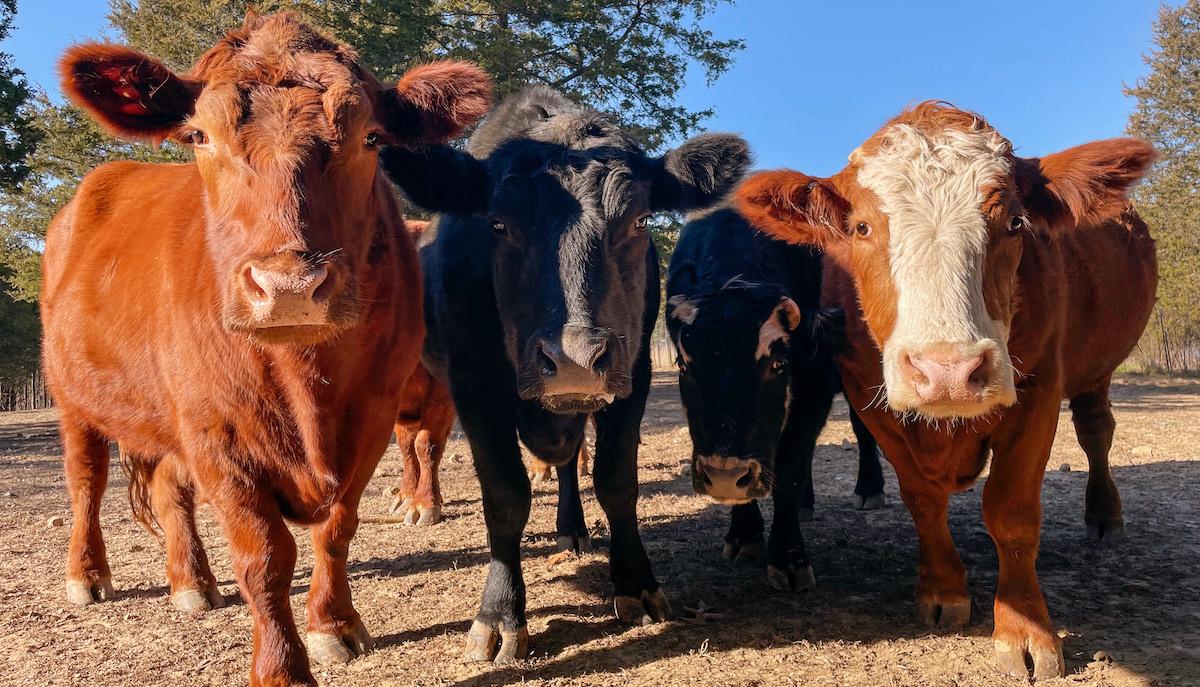 Once you've reflected on the above advice, and feel confident that you want to start a sanctuary — and that you can dedicate your time to this undertaking — it's time to get things rolling. To help you get started, Ellie Laks and her husband Jay Weiner teach a live-streamed, 10-week course called Finding Sanctuary 101.
Article continues below advertisement
The course goes through logistics, information on rescuing and rehabilitating animals, building community, fundraising, dealing with compassion fatigue, inspiring visitors to go vegan, and more.
But no matter how prepared you are, it will likely be impossible to avoid certain challenges of running a sanctuary.
Article continues below advertisement
Running an animal sanctuary will be full of challenges.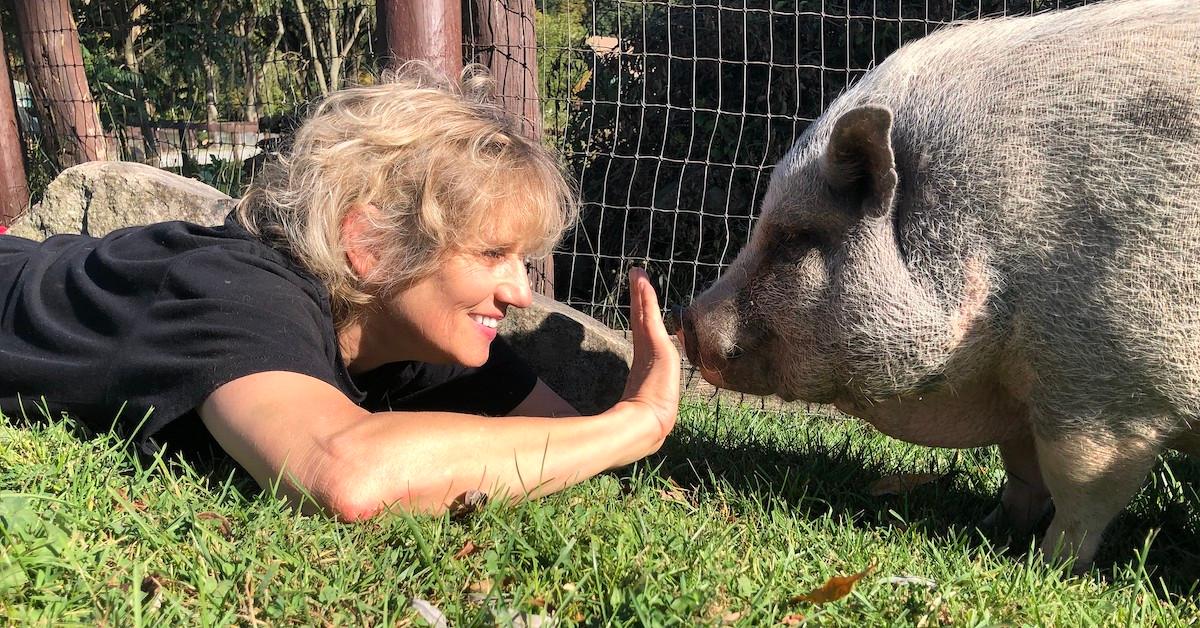 Stevens has found the hardest part of running a sanctuary to be the never-ending need to raise funds. Interestingly, she believes the "increasing number of sanctuaries make fundraising all the more challenging" — though that is not to deter any dedicated animal lover from dedicating their life to founding a sanctuary.
Article continues below advertisement
For Laks, the most challenging aspect has been the heartbreaking rescues of neglected animals who are past the point of rehabilitation. "No matter what an animal has gone through, when we can make it right, heal them, and give them our living apology, it is so rewarding," she says. "But when we cannot help them heal and shine, their suffering seems for nothing, and it is heartbreaking."
Article continues below advertisement
For both Stevens and Laks, their favorite part of running a sanctuary is helping animals.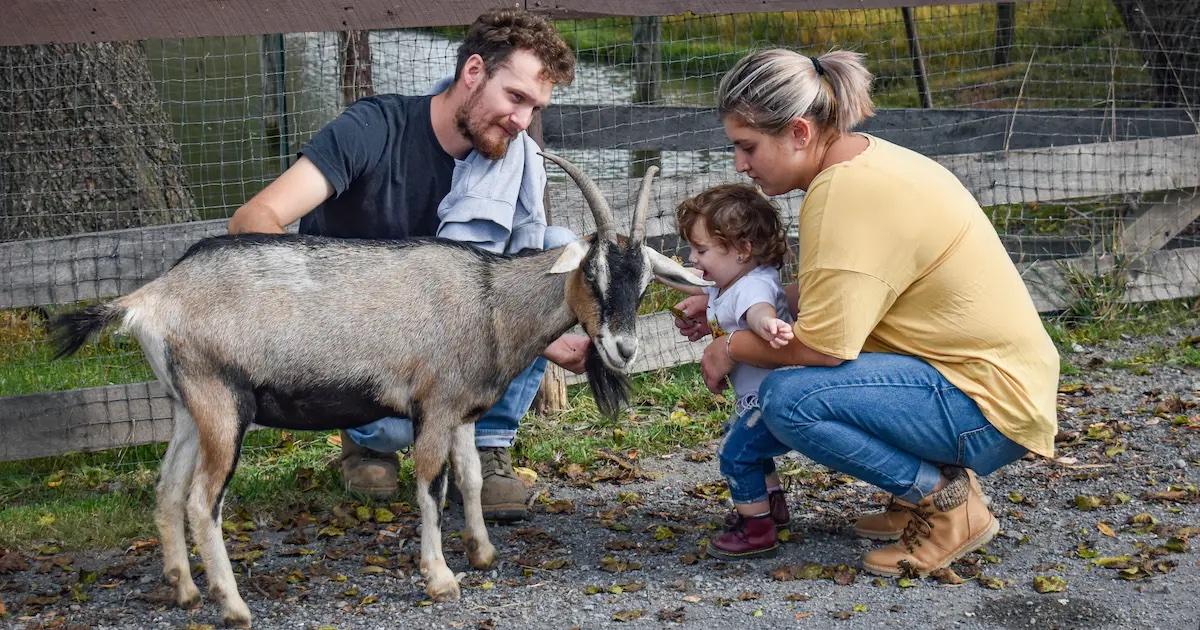 "My favorite part is seeing the joy on an animal's face for the first time, seeing them jump and play, and seeing them come back to life, joy, happiness, and wholeness," Laks says. And Stevens agrees.
Article continues below advertisement
"My favorite thing is knowing so many remarkable individuals — animals who want their lives as much as we want ours, who are every bit as individual as our dogs, our cats, and our kids, who long for freedom and the ability to make choices about how to live just as we do, and for whom pain and suffering feel the same as they do for a human — and then sharing who they are with the world," she says.
Article continues below advertisement
"In the ways that truly matter, we are all the same," Stevens adds. "If we truly understood who they were, I believe the world would be a very different place." She is also grateful for the continuing "ability to participate in the healing of a broken spirit. Oh my… there's nothing better!"