Voting Matters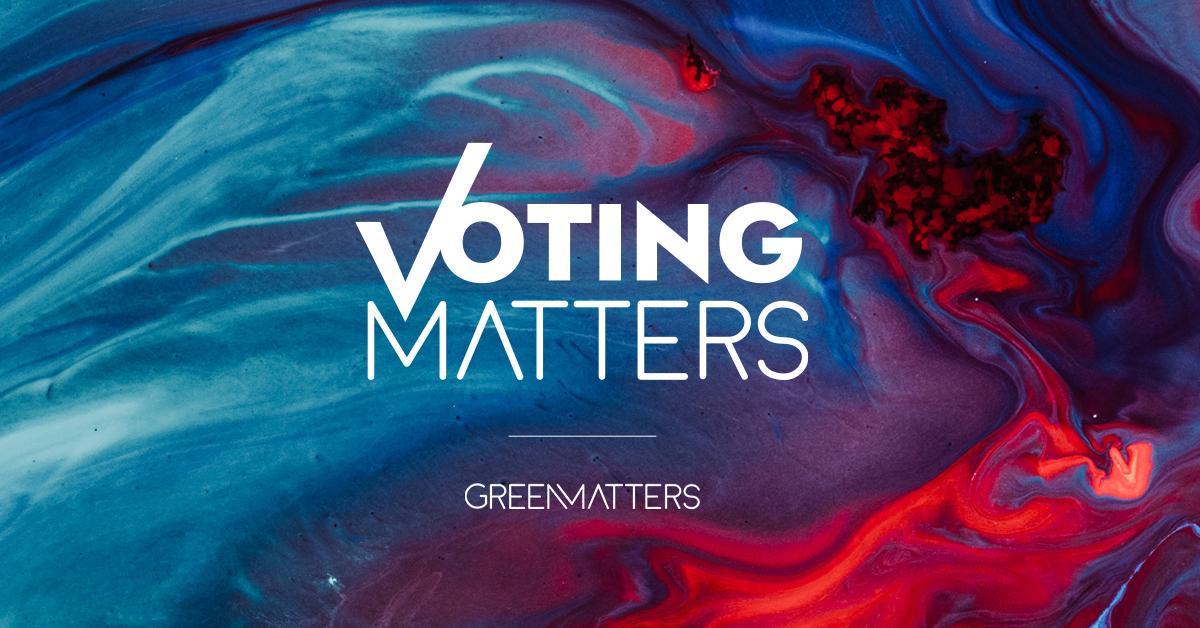 Voting matters — this year, more than ever.
Just a few months into his term in the White House, Donald Trump announced his intentions to withdraw the U.S. from the Paris Climate Agreement. This move set the tone for the rest of his four years in office — as of October 2020, the Trump administration has rolled back 72 environmental regulations, with an additional 27 in the works, according to The New York Times.
Trump has also referred to the climate crisis as a hoax, poo-pooing scientific advice about the climate (and other life-or-death matters, such as COVID-19). On top of that, his views on other issues, such as racism, immigration, and the coronavirus pandemic exclude millions of Americans from the protection and basic human rights that everyone deserves.
And now, after four years of watching Trump continually peel away the layers of justice that federal lawmakers before him had built, we have the chance to vote him out.
At Green Matters, we think protecting the environment, ending the coronavirus pandemic, and fighting other social injustices are some of the most important issues on the ballot — and if you feel the same way, you already know that there's only one candidate on the 2020 presidential ballot that shares your views.
Joe Biden has declared on numerous occasions that he views the climate crisis as an existential threat, that we should listen to the climate scientists, and that we need to take action to significantly curb greenhouse gas emissions in the U.S. — and Biden has a plan to do so.
The days of "not talking politics at the dinner table" are long gone. If you have a platform, use it to talk about these issues. If you have that one family member who you disagree with on this issue, you just might be the only person who can get through to them — so try. And if you are an American citizen and you're 18 or older, VOTE.
For the week leading up to the 2020 presidential election, we at Green Matters are ramping up our political coverage. All week, we'll be bringing you an in-depth look at the candidates' climate plans, different perspectives on the election from a few of our favorite environmental activists and scholars, theories on who might take over important environmental Cabinet roles should Biden win the election, climate propositions up for vote on Election Day, and much more.
Latest Voting Matters News and Updates