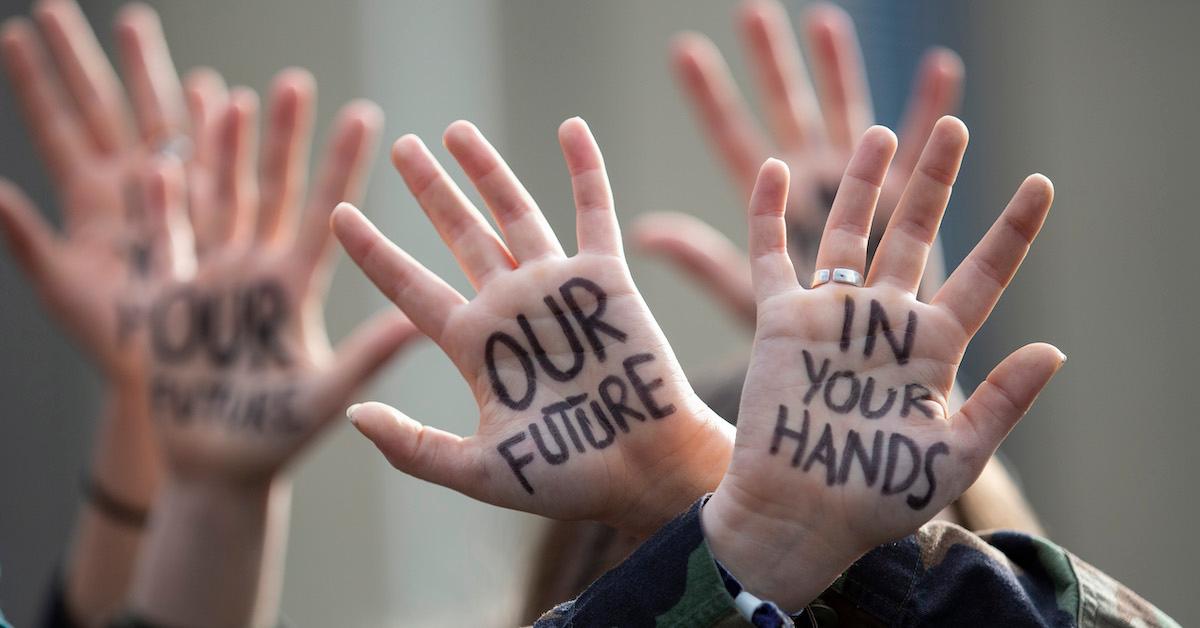 How to Fight for Climate Protections in the U.S., No Matter Who the President Is
Read on for a few suggestions of ways you can fight the climate crisis, whether Trump or Biden gets to sit in the oval office for the next four years.
Article continues below advertisement
The same goes for the country should Biden become president in January. Just because Biden's plan to tackle climate issues is stronger than Trump's does not mean his plan is all we need. If he wins, we cannot sit back, resting assured that the former VP will repair our climate, even though Biden will immediately rejoin the Paris Agreement — there is still so much work that needs to be done to significantly reduce the U.S.'s emissions.
Basically, no matter who gets sworn in as president come January 2020, the U.S. (and the world) desperately needs Americans to step up and take action to protect our environment. If you feel passionately about fighting the climate crisis, read on for a few suggestions of ways you can remain in battle, whether Trump or Biden gets to sit in the oval office for the next four years.
Article continues below advertisement
Demand more from your elected officials.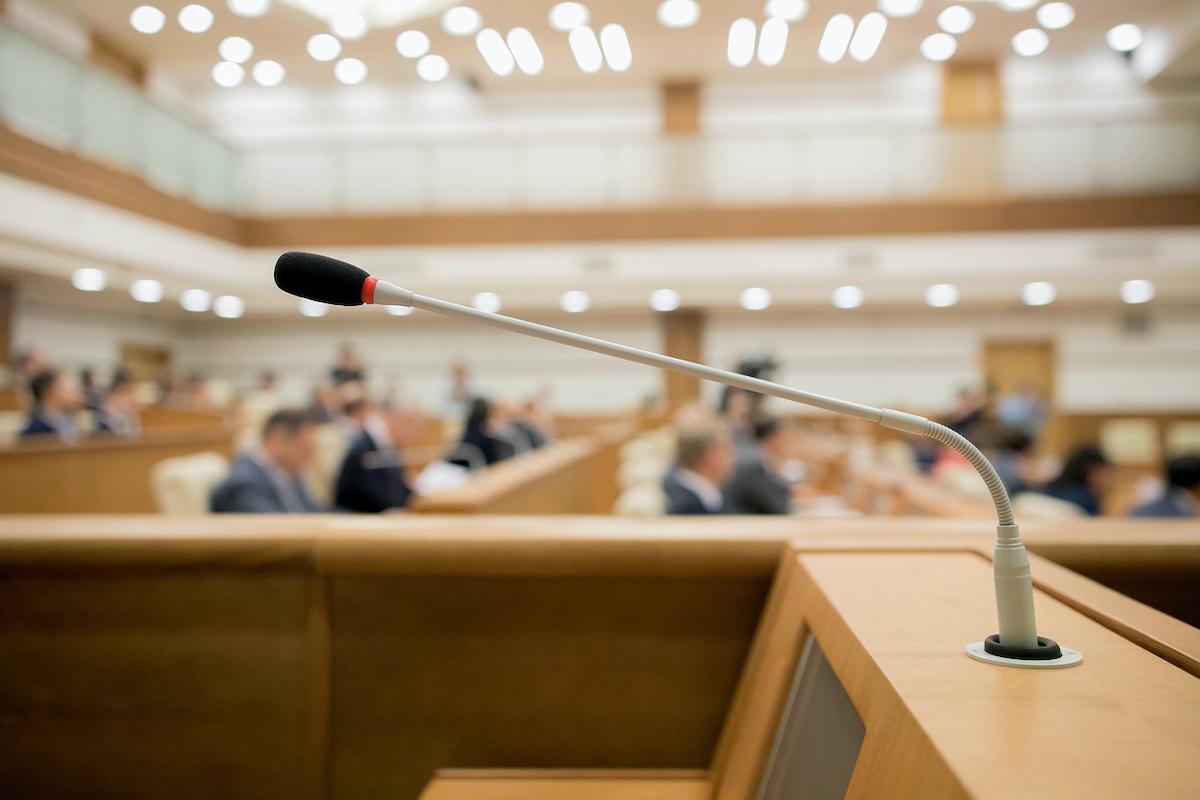 You may have trouble getting through to the president with your requests, but getting in contact with your local Representative, mayor, or council member is likely an easier feat. Read up on your town or city's environmental policies, and demand changes from elected officials, either by writing them a letter, calling their office, or speaking at council meetings.
No one's going to speak up for your town but the people who live in it — so why not you?
Get involved in politics yourself.
Article continues below advertisement
Make sustainable lifestyle choices, such as going zero waste or vegan.
Not only does adopting sustainable lifestyle habits help reduce your personal environmental impact, but it also shows those around you (including family, friends, social media followers, and even people who see you using reusable produce bags at the grocery store) that doing so can be easy and joyful. And as Greta Thunberg put it in a recent interview with The New York Times, living an eco-friendly lifestyle "all about sending a signal that we are in a crisis and that in a crisis you change behavior."
Article continues below advertisement
Go to protests.
The frequency of in-person climate strikes and protests may have gone down during the coronavirus pandemic, but many people all around the world are still observing Greta Thunberg's digital climate strikes. Whether you are able to go in-person or online, your voice will make a difference at any protest that you attend. Try encouraging friends to join you as well — in-person protests and rallies can actually be fun, as some feature notable people as speakers and performers.
And on top of just attending protests, you can get involved in planning them, too...
Article continues below advertisement
Volunteer with or donate to climate action groups.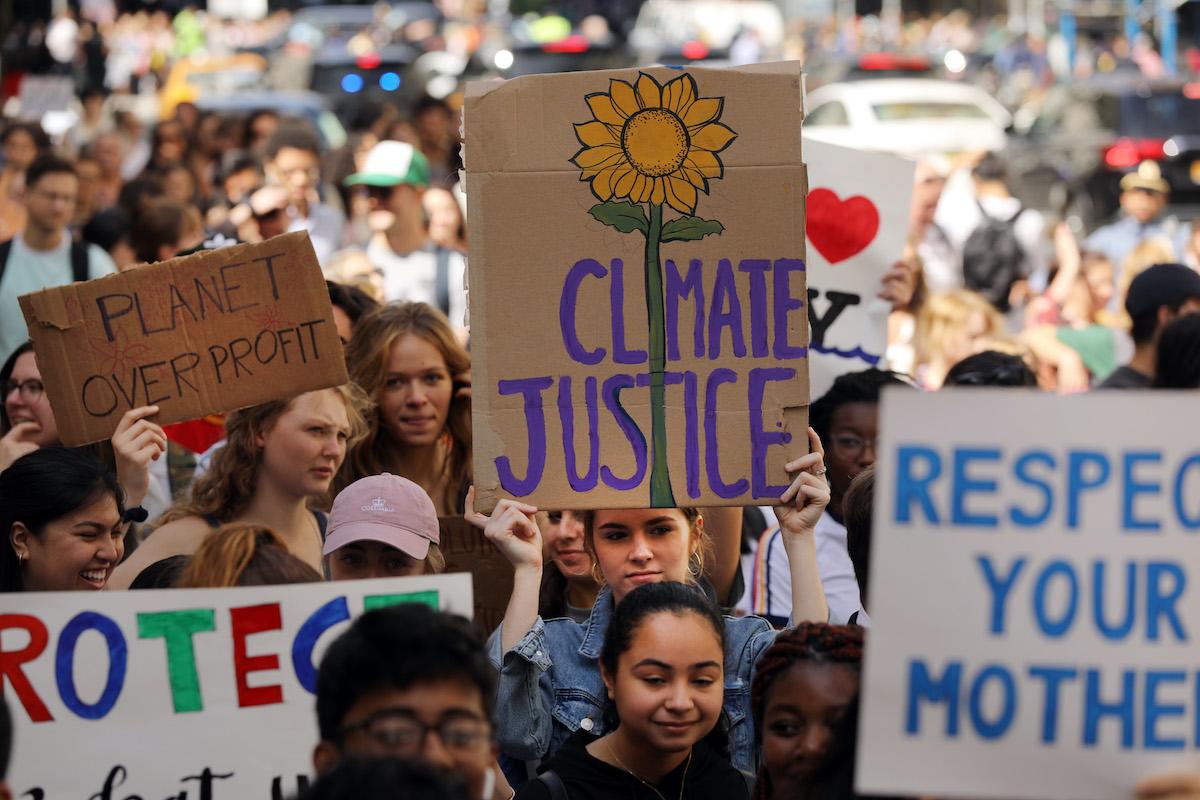 Article continues below advertisement
Learn as much as you can.
There is endless information out there when it comes to learning about the climate crisis. Take in news from trusted sources, watch documentaries about the environment, read books about topics such as environmental racism, take classes about climate science, and pass what you've learned onto friends, children, and anyone who will listen. No one will make changes if they do not understand the severity of this crisis, and learning is the first step.
Vote.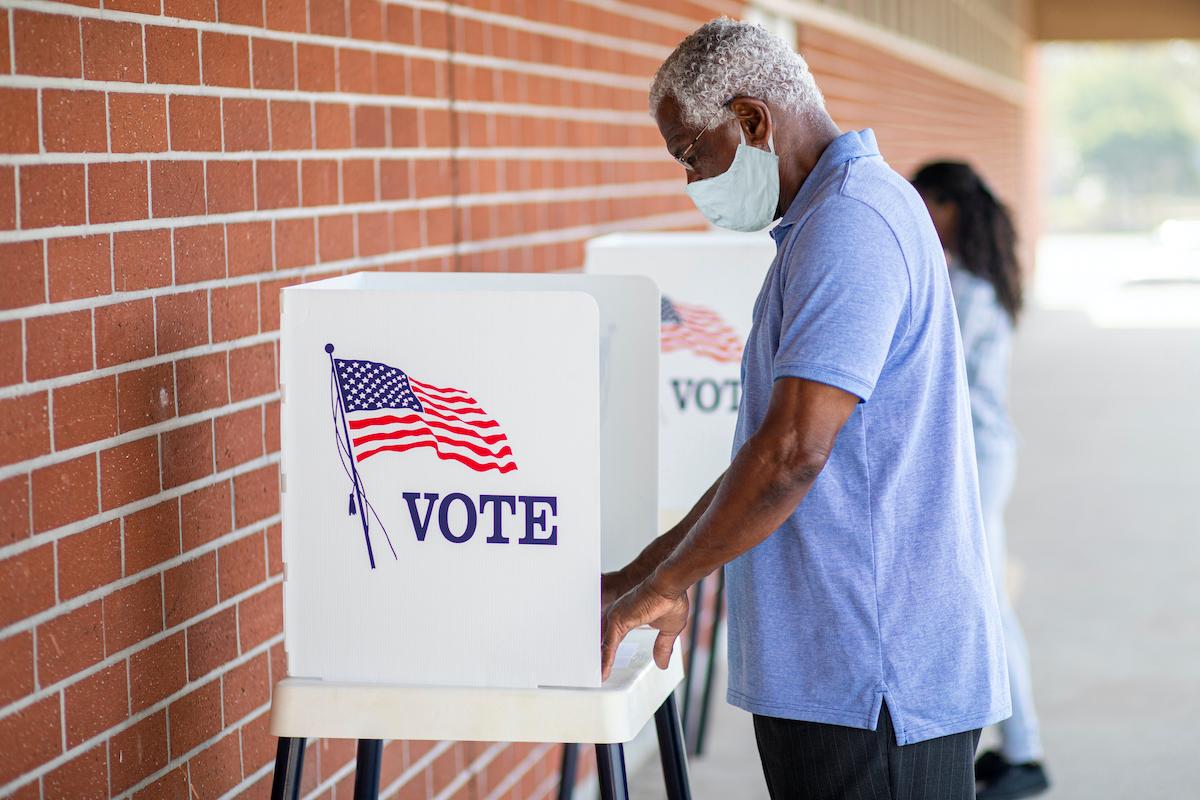 The presidential election is not the only one that matters. Every time you are eligible to vote in an election, no matter how local it is, your vote counts. Do the research, and vote for candidates with strong climate legislation — and then once they assume office, demand they do even better.