Here Are Some Important Voting Rules You May Not Have Known About
Certain U.S. states have unusual voting rules, from dress codes to phone usage, so here are some voting rules you probably didn't know about.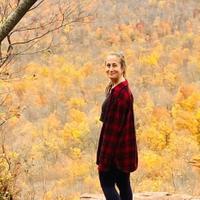 The process of voting is relatively straightforward. After researching each candidate running for office and locating your designated polling station, you'll show up on Nov. 3 — (or before, if you're voting early) — with a government-issued I.D. and a voter registration card. After grabbing a ballot, you'll follow the instructions in their entirety, filling out your personal contact information, as well as who you want to elect for which political positions.
Article continues below advertisement
That being said, certain U.S. states have unusual voting rules which dictate anything from what kinds of clothing are allowed at the polls, to having phones in the polling booth, to even taking photos of the ballot for social media. We've compiled an extensive list of voting rules you may not have known about, so you can successfully and seamlessly cast your vote this year on or before Nov. 3, 2020.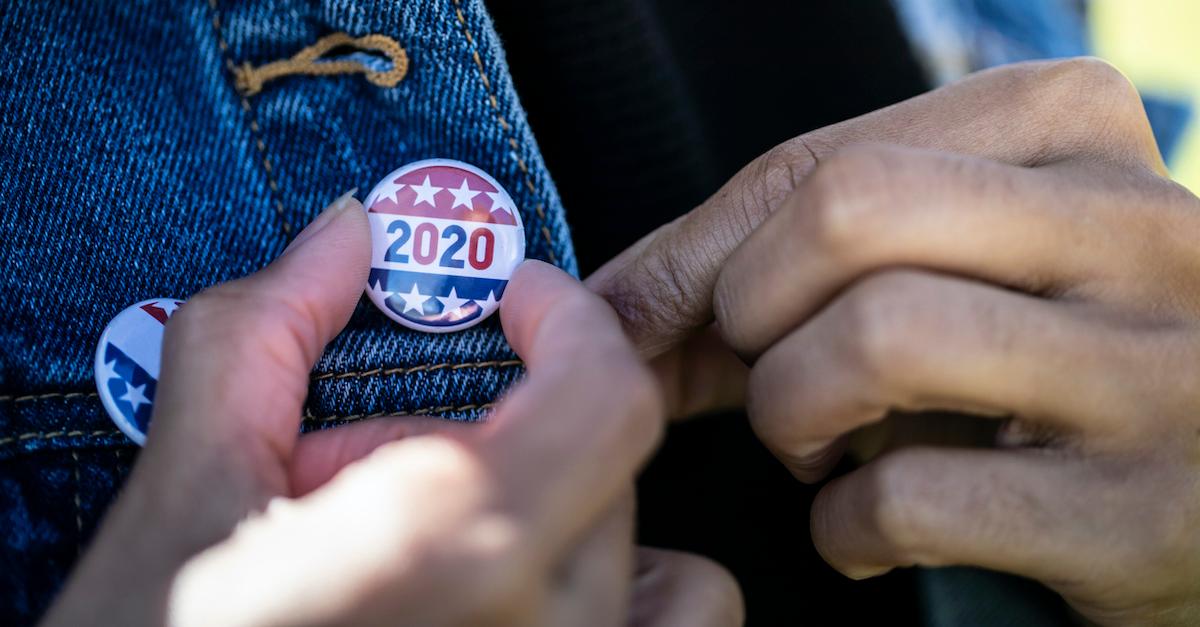 Article continues below advertisement
Certain types of clothing aren't allowed at the polls.
Depending on which state you live in, you may not be able to wear that "Vote Blue" tee, your Biden-Harris hat, or even clothing that displays messages which really shouldn't be deemed "political," such as BLM or LGBT pride. According to InStyle, a total of 10 states restrict voting apparel, including: California, Delaware, Kansas, Montana, New Jersey, New York, South Carolina, Tennessee, Texas, and Vermont, to "let everyone vote in peace" without feeling political pressure or intimidation.
If you live in one of the above 10 states that police voter fashion, double-check your state's "dress code" prior to Election Day, through your local Secretary of State website, by calling your local registrar's office. Getting turned away from the polls would be annoying, and a total waste of your time on a weekday, so we strongly suggest ensuring your outfit is polling official approved.
Article continues below advertisement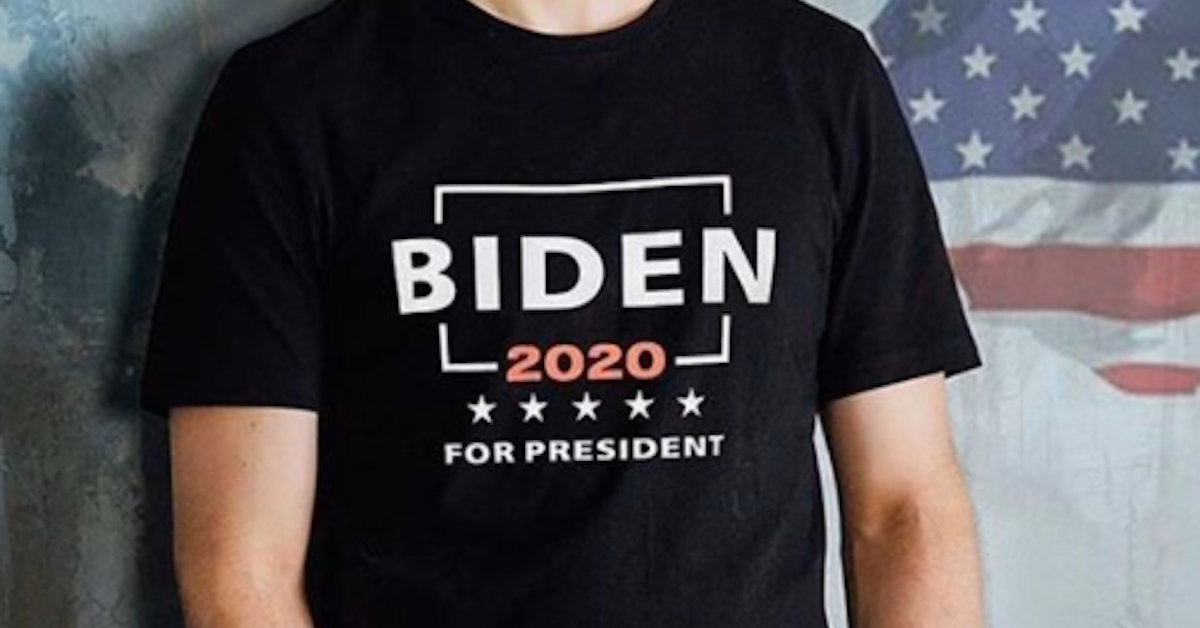 Read this before you post a photo of you and your ballot to the 'gram.
Although posting a "ballot selfie" to Instagram, to show your friends and family that you fulfilled your civic duty for the election is enticing, it's illegal in certain states. According to Business Insider, posting a photo of your ballot online in Nevada, Alaska, Utah, South Dakota, Minnesota, Wisconsin, Illinois, Missouri, Louisiana, Mississippi, Alabama, Georgia, South Carolina, North Carolina, Ohio, New York, New Jersey, Massachusetts, and Vermont is prohibited.
Article continues below advertisement
There are six states, however, which allow mail-in ballot selfies on social media. These include Arizona, Texas, Iowa, Tennessee, West Virginia, and Maryland. That being said, though, we suggest you err on the side of caution and simply post a pic of your "I Voted" sticker once the deed is done.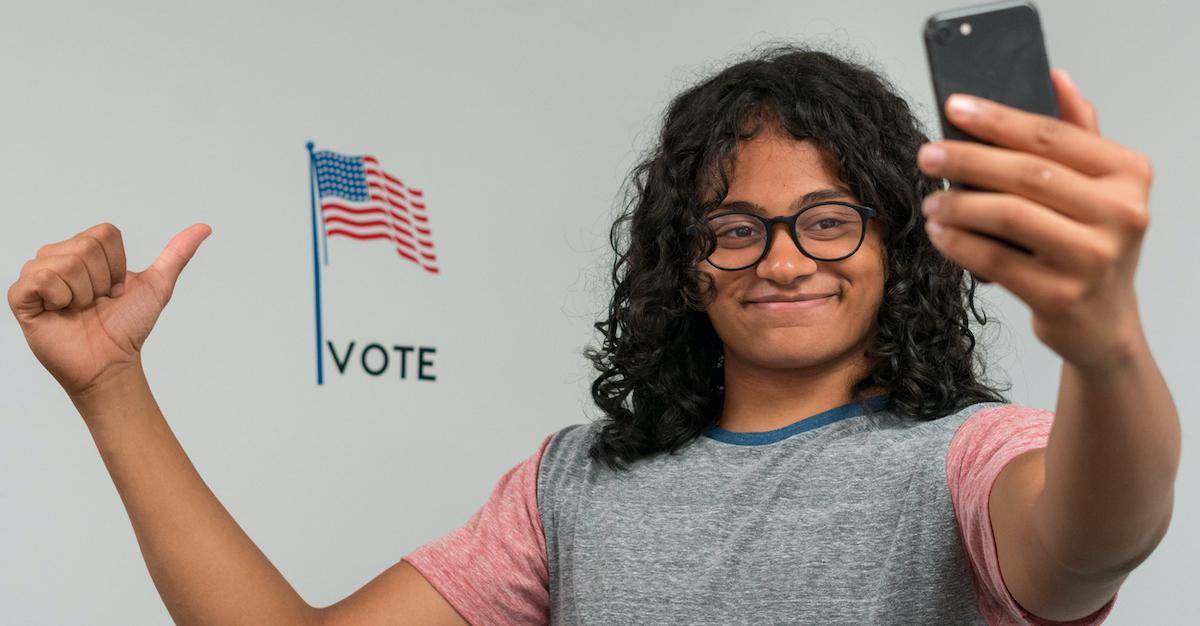 Article continues below advertisement
Some states don't even allow phones in the polling booth.
There are eight U.S. states and territories that completely ban cell phones from the polling booths. Whether you're googling a candidate last-minute, or if you're simply texting a friend, you will definitely get in trouble, and potentially get banned from your polling station, if you're seen using a phone.
According to Bustle, the states which ban phones from the polling booths include: Colorado, Delaware, D.C., Georgia, Iowa, Kentucky, Maryland, and South Dakota. If you have your phone with you while you're going to vote, we strongly suggest keeping in on airplane mode and at the bottom of your bag, just to be safe.
Article continues below advertisement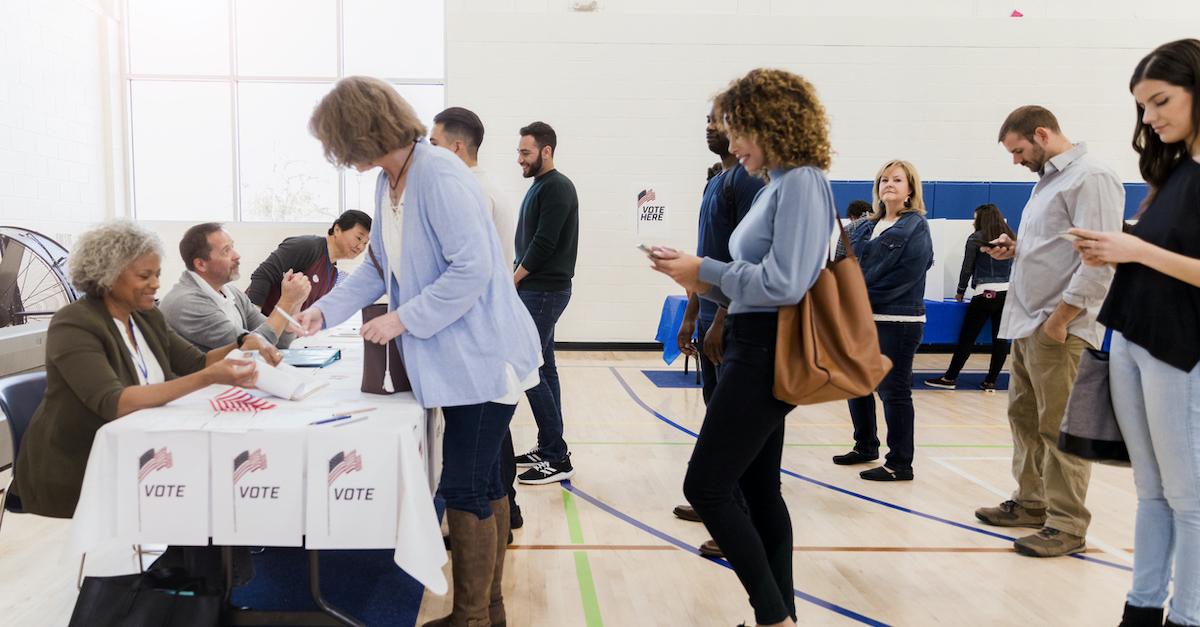 Be prepared for Election Day 2020, and follow your state's local polling rules — getting turned away from your local polling station would seriously be a bummer.
This article is part of Green Matters' #VotingMatters, a campaign encouraging our readers to vote in the U.S. election on Nov. 3 to protect our planet and the people on it.