What Are the Environmental Impacts of Different Voting Methods?
There are many ways to vote — and each one comes with a different environmental impact.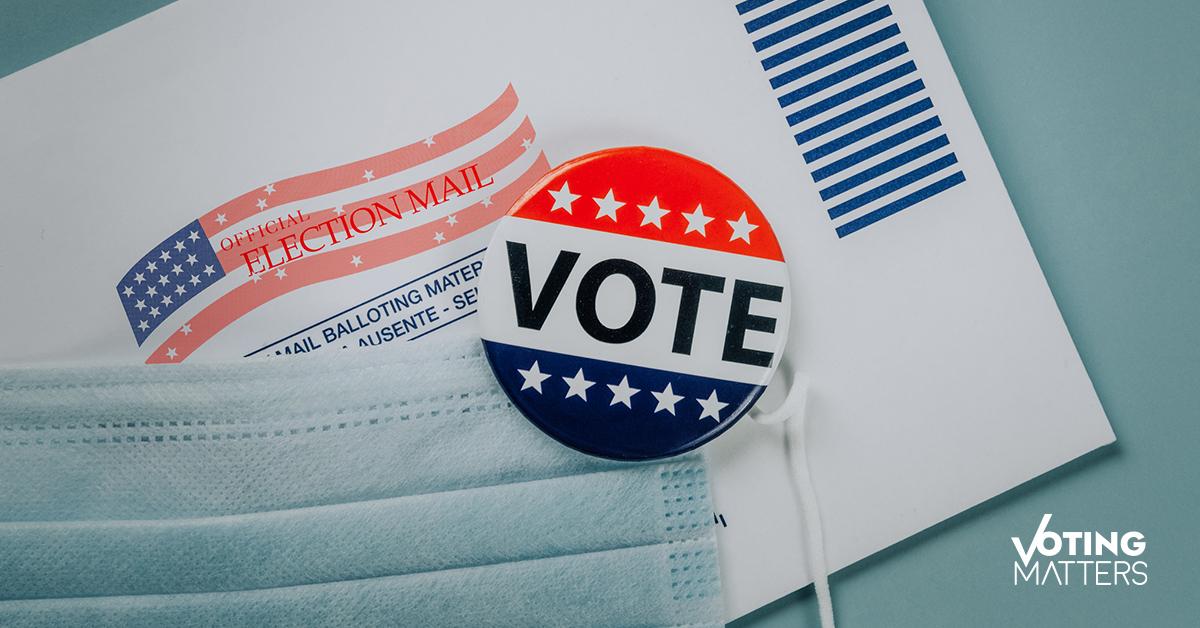 Being that the greenhouse effect and climate change are almost exclusively caused by human processes, it is safe to say that everything we do as humans has an environmental impact. Every time you drive your car, there is an environmental impact — emissions that are released into the atmosphere and ultimately, contribute to climate change.
Every time you purchase, and then throw out a single-use plastic item, there is an environmental impact — plastic that will take thousands of years to break down and will likely end up in a landfill or our waterways. See? Everything has an environmental impact and with 2020 being an election year, many environmentally-conscious people are beginning to wonder: What is the literal environmental impact of voting? (This is knowing, of course, that the most important positive impact of voting is the ability to make your voice heard on the issues that matter to you!)
Article continues below advertisement
Thanks to the coronavirus global pandemic, more people than ever are voting early using mail-in ballots. But what does this mean for the environment? Is it better or worse? According to Slate, the bulk of the impact of voting might just be in driving to the voting location rather than the process of voting itself, which means that options like online voting and mail-in voting might just be better for the environment. Slate writes, "One thing seems clear, however: The largest impacts of an election don't come from voters' putting pen to ballot, or their fingers to a glowing touch screen. As with so many activities in American life, 90 percent of the damage we do to the environment comes just from showing up. If you drive to the nearest polling place, it hardly matters how you cast your vote, because your car will affect the climate more than any voting machine."
With that in mind, it's possible that 2020 might just be the most environmentally-friendly year for voting in a long time. Below, we take a look at the environmental impact of each voting method — mail-in, the paper ballot, and more.
Article continues below advertisement
Paper ballots
Paper ballots have to be cast at the polling place (if you can't do mail-in voting), which means that voting by paper ballot requires travel — likely by car. Since standard vehicles get 15 miles per gallon in the city and 23 on the highway, as Slate surmises, a two-mile round trip to your polling place would likely produce as much as two pounds of carbon dioxide.
Mail-in voting or absentee ballot voting
Ascertaining data on the specifics of the environmental impact of mail-in voting has proven to be rather difficult. However, when it comes to snail mail in general, there are a few important statistics we can glean from that data.
Article continues below advertisement
For starters, when it comes to paper waste and disposing of mail, the environmental impact is relatively low. According to Pitney Bowes, "With respect to disposal, direct mail accounts for only about 2 percent of the total tonnage of the U.S. municipal waste stream and almost 39 percent of direct mail using currently existing technology. Recycling not only reduces landfill waste, but to the upstream paper manufacturing processes, also reduces energy requirements and emissions at the paper mills."
But what about the carbon footprint of mail? That's where data gets a bit trickier. According to Pitney Bowes, "A key component of analyzing, and then reducing, the carbon footprint of mail is understanding the CO2 emissions that are generated throughout the life cycle of mail. However, there is currently no centralized and standardized set of data for the life cycle activities and processes to be included in quantifying mail's CO2 emissions."
Article continues below advertisement
However, we do know that in general, voting in-person at the polling place using a paper ballot produces about two pounds of carbon dioxide. So, where does mail-in voting compare in carbon footprint? A 2008 study by Pitney Bowes found that one piece of mail produces 0.055 pounds of carbon dioxide. In comparison, a drive to the polling place costs 18 times as much in the way of carbon footprint and greenhouse gas emitted.
In general, Pitney Bowes (and Slate) ultimately surmised that mailing in your ballot is the best option for the environment. However, it is evident that more data is needed to understand the environmental impact of the mail cycle, let alone the overall environmental impact of mail-in voting.
Electronic ballot
You may wonder if voting by electronic ballot is better for the environment than paper ballot options. After all, it's not creating any waste, right?
However, paperless voting requires the use of electricity — about 0.2 kilowatts when in use, Slate reports. With these screens running all day long — for a 12-hour voting day — each vote alone would produce 0.024 kilowatt-hours of electricity and therefore, 0.03 pounds of carbon dioxide. Ultimately, it comes out to the same carbon footprint as voting via a paper ballot.
Article continues below advertisement
Online voting
According to the statistics, online voting is by far and away the best option — from an environmental standpoint — with the least impact and carbon footprint. Online voting eliminates the need for transportation to a polling place and does not create any waste since the vote is being cast electronically. Of course, energy is still used in order to cast a ballot via a computer, but in comparison to the other voting methods, the carbon footprint of online voting seems to be the least. In fact, according to a study by Polyas, "Online voting reduces your CO2 emissions by up to 98 percent… The resulting report concluded that online voting is significantly better for the environment than voting via post."
However, before opting to cast your ballot online, you should be aware of the security concerns. Generally, most people that vote online are either overseas, part of the military, or sick or disabled voters. These voters have access to the internet, and therefore, can cast their ballot that way — online.
But security is a main reason why many opt out. According to CNET, "Additionally, cybersecurity experts say there's no technology today that can secure online voting. While fraud is part of the cost of doing business with industries like banking, which millions of people access over the internet, fraud isn't an acceptable risk for elections agencies and can't be easily fixed after the fact. To secure online elections, we'd need technology that can stop ballot tampering from happening and detect compromised ballots before they're counted. We're not there yet."
This article is part of Green Matters' #VotingMatters, a campaign encouraging our readers to vote in the U.S. election on Nov. 3 to protect our planet and the people on it.