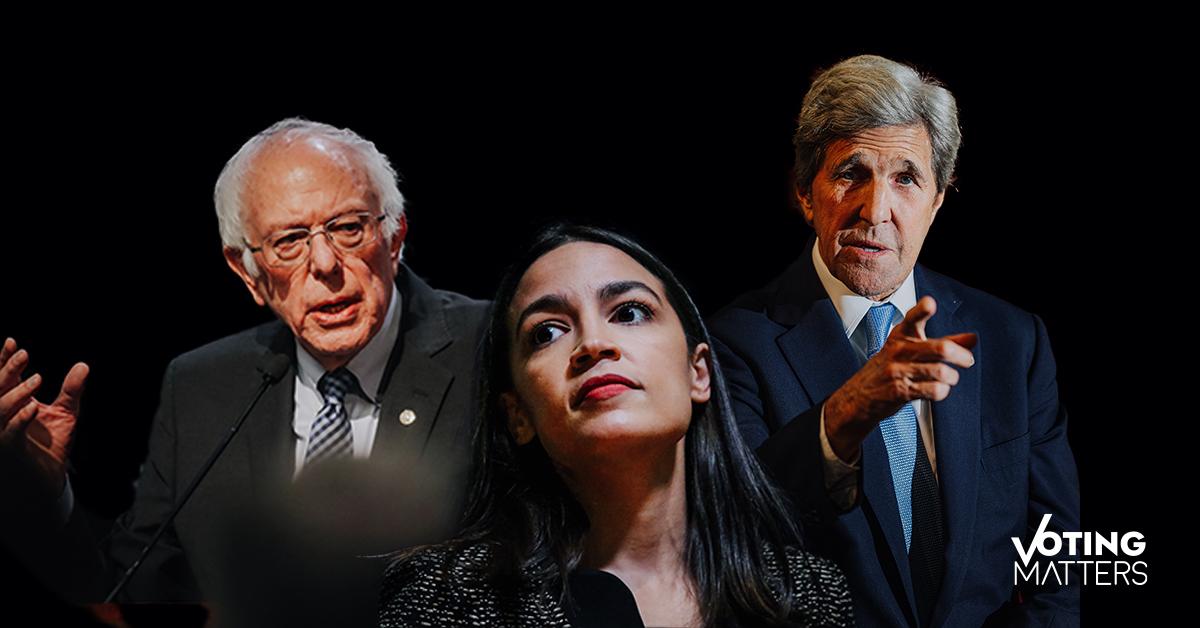 Who Will Biden Appoint as EPA Administrator? These Politicians Could Be the Frontrunners
If Joe Biden and Kamala Harris win the election in November, they won't be the only new leaders in the White House come January. Biden will also get to appoint a Cabinet — and that Cabinet will advise the president on various important issues, including energy, environmental protection, and climate change.
With the election rounding the corner, many are wondering: Who will Biden appoint as EPA Administrator and to the rest of his Cabinet?
Article continues below advertisement
And could his Cabinet include any of his former presidential challengers, such as fan-favorite candidates Bernie Sanders and Elizabeth Warren? (He did appoint a former challenger as his VP, so anything's possible.)
Who will Biden appoint as EPA Administrator?
The Administrator of the Environmental Protection Agency is in charge of the U.S. EPA, a federal agency responsible for upholding federal environmental protections, managing cleanup of contaminated land, making sure all Americans have access to information about human health risks posed by environmental issues, ensuring Americans have clean air, water, and land, and so much more.
Here are a few possible replacements for Wheeler, should Biden take office in the new year.
Article continues below advertisement
Tom Carper
E&E News believes that Tom Carper, a U.S. Senator and former governor of Delaware, is a front-runner for the position of EPA Administrator. Carper has been friends with Biden for nearly 50 years, and they served in the Senate together, both from Delaware. Carper is a ranking member on the Senate Environment and Public Works Committee, and he helped lead the Democratic Senators in questioning Trump's EPA nominees.
Article continues below advertisement
Carper has also directly spoken about the topic of Biden's potential EPA Administrator picks, emphasizing that the role should go to someone who will prioritize environmental justice. "We need an administration, particularly [an] EPA, where we have a leadership who understands the importance of environmental justice," he said, as reported by E&E News.
Article continues below advertisement
Jay Inslee
Some people have mentioned Gov. Jay Inslee as a potential EPA Administrator in Biden's Cabinet, since he put climate at the center of his platform when campaigning for president. (He dropped out of the race in August 2019).
Article continues below advertisement
Article continues below advertisement
Mary D. Nichols
Article continues below advertisement
When asked if she would accept an offer to become the EPA Administrator, Nichols told E&E News that she had no comment, instead emphasizing the need to focus on ending Trump's term.
Article continues below advertisement
Ed Markey
Massachusetts Senator Ed Markey is a sponsor of the Green New Deal, and he even served on the House Select Committee on Energy Independence and Global Warming for about four years. He constantly uses his platform as a politician to push climate policy, and he would be an unsurprising choice for Biden's EPA Administrator.
Article continues below advertisement
That said, Markey recently won a reelection campaign to retain his Senate seat against Joseph Kennedy III, so who knows if he'd be willing to give that up so soon to serve on Biden's team.
Article continues below advertisement
Biden could add a climate position to his cabinet.
To really double down on fighting the climate crisis, there are rumors that Biden might create a new Cabinet position focused on climate — according to E&E News, he said he plans to create a Cabinet post that "goes beyond [the] EPA."
Article continues below advertisement
John Kerry
In May 2020, Biden appointed former Secretary of State John Kerry as a co-chair of his task force against climate change. Kerry recently founded the climate coalition World War Zero, and his experience in the White House would make him an obvious — but kind of safe — choice for Biden's climate czar.
Article continues below advertisement
Alexandria Ocasio-Cortez
Alexander Hamilton was just 34 when he served as George Washington's Secretary of the Treasury — but at 31 years old, the progressive Rep. Alexandria Ocasio-Cortez could beat him for youngest Cabinet member in history if Biden selected the U.S. Representative for a climate position on his staff. AOC has only been serving in Washington for less than two years, but her role as sponsor of the Green New Deal is just one reason she's quickly become a household name amongst climate politicians.
Article continues below advertisement
Whether or not Ocasio-Cortez winds up serving on Biden's team, she feels that progressive U.S. lawmakers will be able to push Biden's policies further to the left once he's in office. "I think, overall, we can likely push Vice President Biden in a more progressive direction across policy issues," she said, as per the NY Post.
Article continues below advertisement
Bernie Sanders
Article continues below advertisement
"I hope that these task forces will come together utilizing the best minds and people in your campaign and in my campaign to work out real solutions to these very, very important problems," Sanders said in April, as per CNN. He was referring to a group of proposed Biden task forces, which would work on topics including climate, the economy, and education.
Article continues below advertisement
It's unclear whether Sanders was alluding to Biden appointing Sanders himself or someone from his staff to the climate task force — but anyone from Sanders' team would certainly have important insight and the ability to help strengthen Biden's climate plan.
This article is part of Green Matters' #VotingMatters, a campaign encouraging our readers to vote in the U.S. election on Nov. 3 to protect our planet and the people on it.