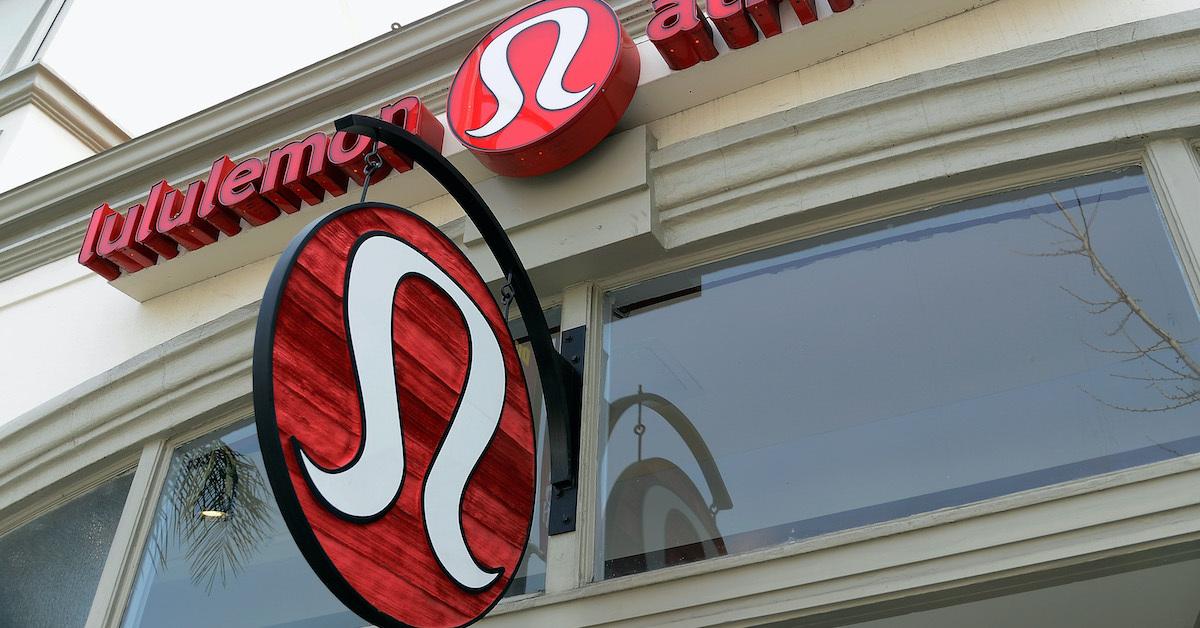 More and More Companies Are Launching Their Own Resell Programs, From IKEA to Lululemon
When it comes to "stuff" — stuff being clothing, furniture, electronics, and pretty much anything else we buy — we humans can be pretty wasteful. We live in a throw-away society, where sending just about anything we are sick of to landfill is the norm, even though it really shouldn't be. For that reason, one of the most important steps a company can take is becoming circular.
Article continues below advertisement
In recent years, more and more companies have launched buyback and resell programs, allowing customers to send their old items back in exchange for money or store credit. Then, the store cleans or sometimes repairs the items, and puts them back out for sale in select stores or online. Or, if they are unwearable or unrepairable, the company may recycle them.
Here's a look into a few of the brands that have launched programs like this, helping bring their company one step closer to becoming a closed loop operation.
Outerknown's Outerworn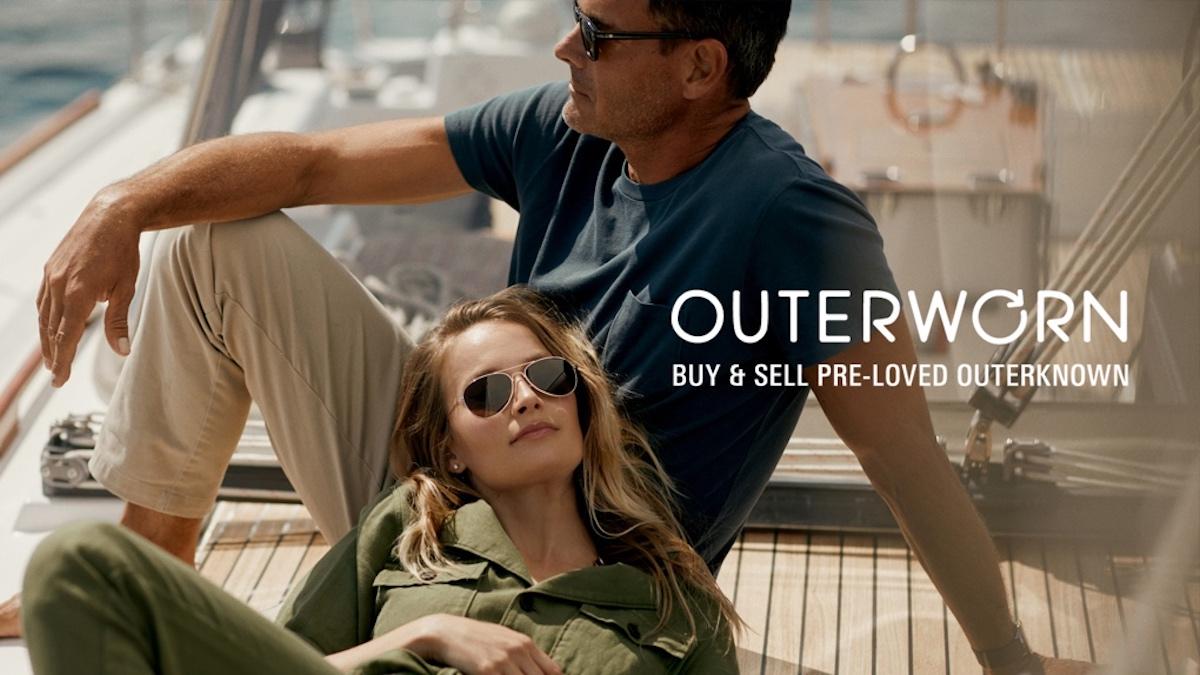 In September 2021, sustainability-focused clothing brand Outerknown launched Outerworn, a new resale website powered by Recurate, a peer-to-peer resale website. Anyone can shop the Outerworn section online, where you'll find gently used Outerworn styles at discounted prices.
Article continues below advertisement
To sell Outerknown clothing, it must have been originally purchased directly through the company's website. Just login to Outerknown's website, find the item in your order history, and set a price. Someone will review your submission, and if it gets approved, it'll go up on the website. Once the item sells, you ship it out, and you'll receive an Outerknown store credit once the item makes it to its new owner.
Article continues below advertisement
"It is important for brands to take ownership of the full life cycle of their garments," Outerknown CEO Mark Walker said in a statement sent to Green Matters in honor of the launch. "This resale platform is a big milestone in our pursuit of full circularity by 2030."
Article continues below advertisement
Patagonia's Worn Wear
Outdoor clothing and gear company Patagonia has a program called Worn Wear. The company will take back any Patagonia items that are still in good, functional condition. You can either mail the clothing to Patagonia (with a provided prepaid shipping label) or drop it off at your local Patagonia store. Whether or not the item sells, Patagonia will promptly reward you with a store credit that can be used in stores or on the Patagonia and Worn Wear websites.
Article continues below advertisement
On the Worn Wear website, you can shop thousands of secondhand Patagonia clothing items for adults and children, as well as some bags and gear, all at a discount.
Article continues below advertisement
IKEA's Buy Back & Resell Program
Over the last few years, IKEA has piloted its Buy Back & Resell Program in stores in nearly a dozen countries as well as many U.S. states. And in April of 2022, IKEA finally expanded the program to all 37 U.S. IKEA stores, making it a permanent fixture.
Article continues below advertisement
If you live near a store participating in the program, you just need to fill out a form on IKEA's website describing the IKEA piece you're looking to part with. Once the item is accepted and you get a quote, just drop the piece off at IKEA in exchange for a store credit. To shop these preloved IKEA items, look for your store's AS-IS section (again, this program is not available at most stores), where you'll find them at a discount — and already built!
Article continues below advertisement
Lululemon's Like New
In April 2021, Lululemon partnered with Trove to launch a pilot program called Like New, which invites customers in California and Texas to mail in their old Lululemon products in exchange for a gift card, as per CNBC. In April of 2022, Lululemon announced that the trade-in program is expanding — beginning on Earth Day, April 22, the program will become available nationwide, allowing customers to drop off old Lululemon clothing at any of the 390 stores across the U.S.
The company will then "refresh" the items, and customers can shop for the gently used Lululemon gear on the Like New section of the website, typically sold at around half price.
Article continues below advertisement
Eileen Fisher's Renew
Sustainability-minded designer Eileen Fisher has a resell program called Renew. The scheme invites customers to drop off their old Eileen Fisher clothing — in any condition — at any of her stores, or mail it into one of Eileen Fisher's recycling centers. In exchange, the company will mail you a $5 rewards card (so for some pricier pieces, you may make a better profit trying to resell them yourself on a secondhand website or at a consignment store).
Article continues below advertisement
Specialists will then look at your piece, and allocate it to either being cleaned and resold, recycled, or upcycled into a piece of art. You can shop for Renew pieces on the website, at select Eileen Fisher stores, and at Renew stores.
Article continues below advertisement
REI's Good & Used
REI has a trade-in program called Good & Used, in partnership with Yerdle. To participate, customers can send in any gear that was purchased at an REI store (or any item that REI ever sold), even if it's not the REI store brand. After your gear is assessed, you will receive a gift card. The program is run primarily online, as well as in REI's Manhattan Beach Garage Sale Store.
You can also shop REI's Good & Used items, which range from shoes to tents to sleeping bags, on the website.
Article continues below advertisement
Rachel Comey
New York City-based designer Rachel Comey has a peer-to-peer resale shop in partnership with resale platform Recurate. Anyone can list a Rachel Comey piece on the website, and once someone purchases it, just print the mailing label and mail the item out. Anyone can browse the sell section of the website to buy Rachel Comey designer goods at a discount.
Article continues below advertisement
Article continues below advertisement
Athleta
In late September 2022, Athleta, a women's athletic and lifestyle brand owned by Gap Inc., announced a partnership with thredUP and Shop Premium Outlets. Together, they are launching a pilot program called Always Athleta. On this new platform, customers will be able to shop for gently-worn Athleta clothing for up to 90 percent off.
As of launch, the brand, which is a Certified B Corp, is randomly selecting customers to be part of the pilot program. You can find out if you were chosen just by visiting the brand's website. Hopefully, Always Athleta will eventually expand and become available to all.
This article, originally published in September 2021, has been updated to include new information on IKEA, Lululemon, and Athleta's programs.