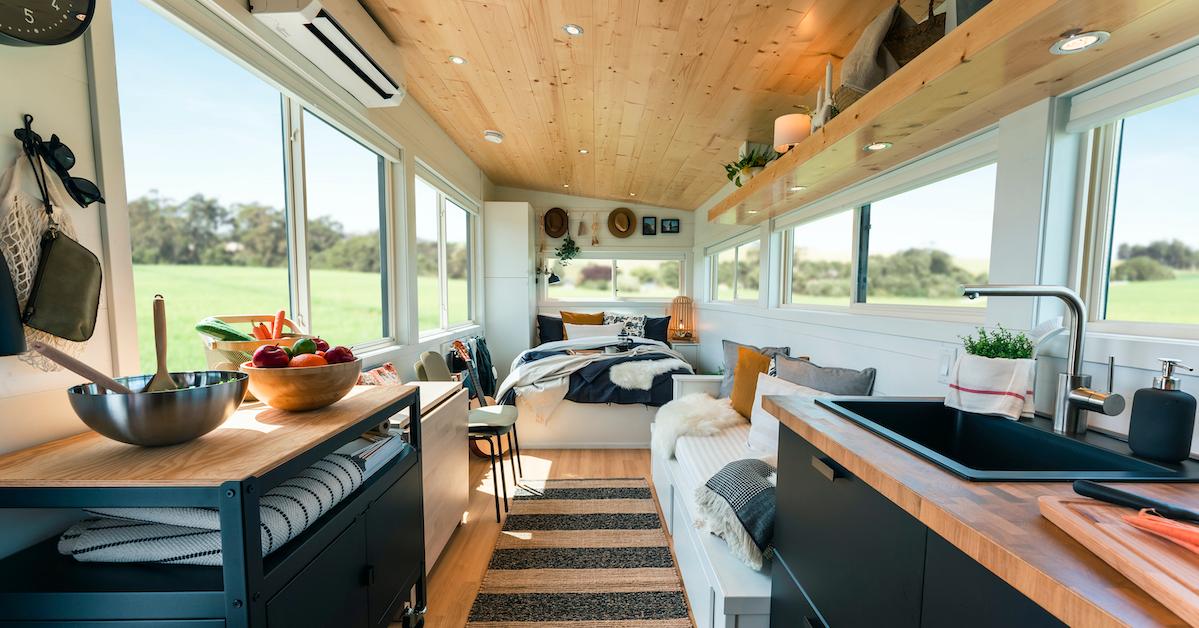 Take a Virtual Tour of IKEA's New Sustainable Tiny Home
There are so many benefits to moving into a tiny home (as long as you can handle living in close quarters, of course) — and IKEA wants to give tiny house hopefuls an inside look at the lifestyle. So, IKEA has designed and built a sustainable tiny home, and the space is available for free virtual tours online.
Article continues below advertisement
Along with brand studio Vox Creative, IKEA created the "stylish, sustainable, and affordable" 187-square-foot tiny home, after being inspired by their "shared commitments to sustainability, inclusivity and innovation." The goal of the project is to prove "that anyone, anywhere can live a more sustainable life," according to IKEA.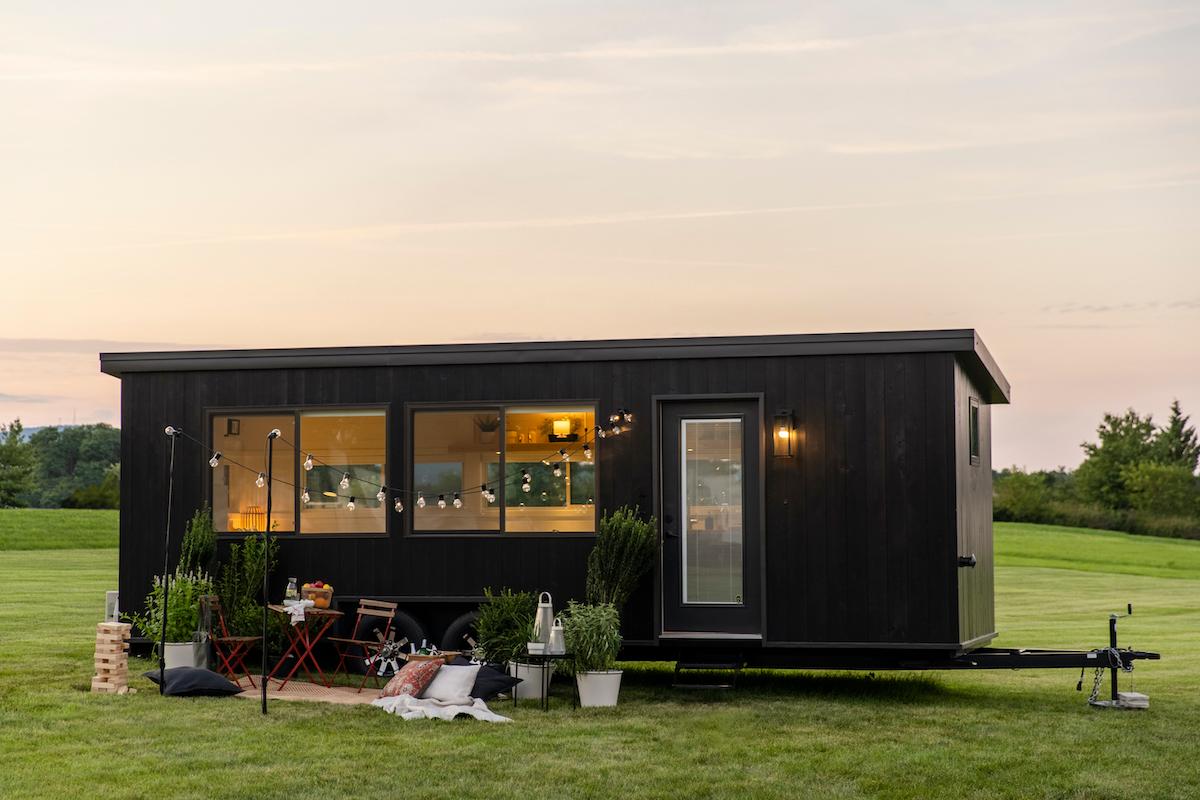 Article continues below advertisement
"We built a sustainable tiny home from the ground up to better educate and inspire consumers to bring sustainability into their own lives," IKEA added. The brand also helps this project will "[generate] awareness of the tiny home and [illustrate] the big impact that small, daily decisions can make for a better, more sustainable world."
You can take a free virtual tour of IKEA's tiny home online.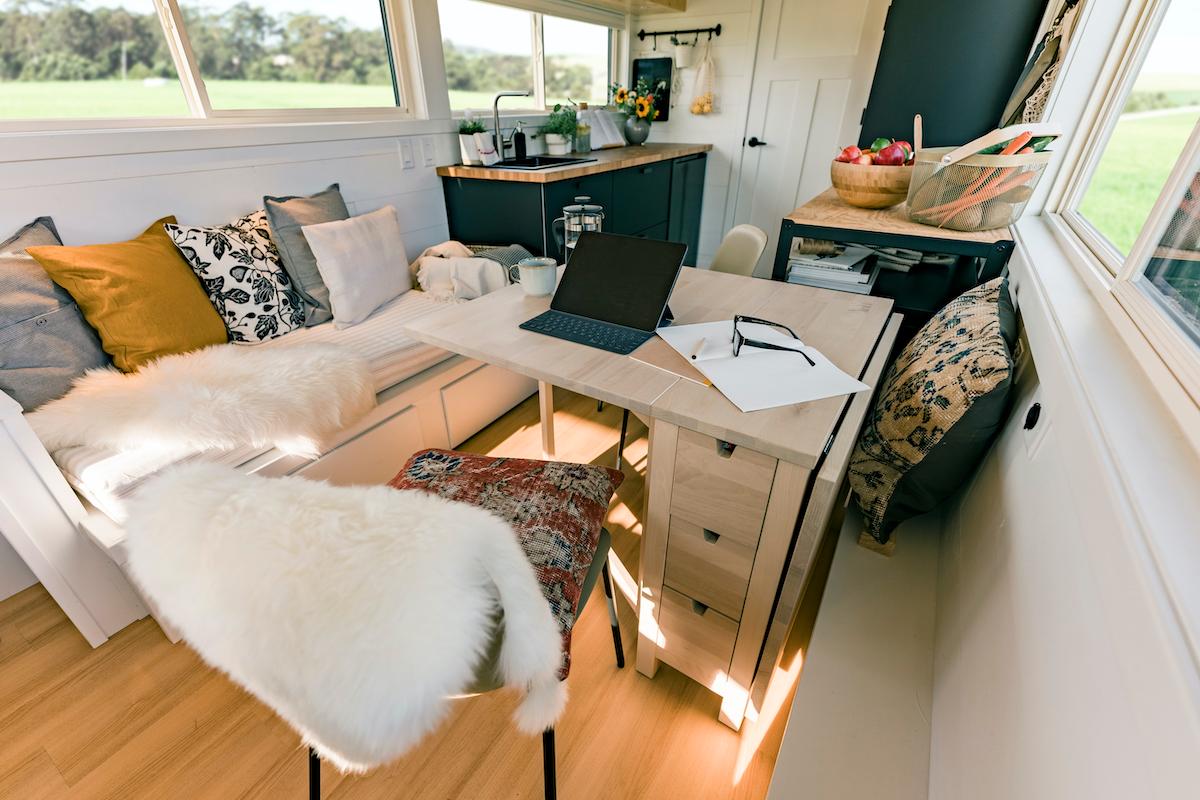 The tiny, mobile house was actually built back in March, and IKEA planned to take the tiny home on a tour across the U.S., stopping at various sustainable events around the country, letting people explore the small space. But once the coronavirus pandemic struck, IKEA obviously had to change plans.
Article continues below advertisement
So, IKEA and Vox Creative worked with Curbed to launch an in-depth virtual tour of the tiny home. The virtual tour is scattered with details about the space-saving furniture, electricity, appliances, and more, as well as tips on how people can make their own homes (whether tiny, large, or anywhere in between) more environmentally-friendly — because whether or not you're ready to move into a tiny home, there's so much to learn from the tiny home lifestyle.
IKEA's tiny home was photographed for the virtual tour on a sunny open field, flanked by a cozy outdoor seating area and solar panels. Once you virtually enter the Scandinavian design-inspired home, you'll see eco-minded details like a water-saving sink, a gas-free portable cooktop, a wooden countertop made from "the whole tree," and kitchen cabinets made from recycled plastic bottles.
Article continues below advertisement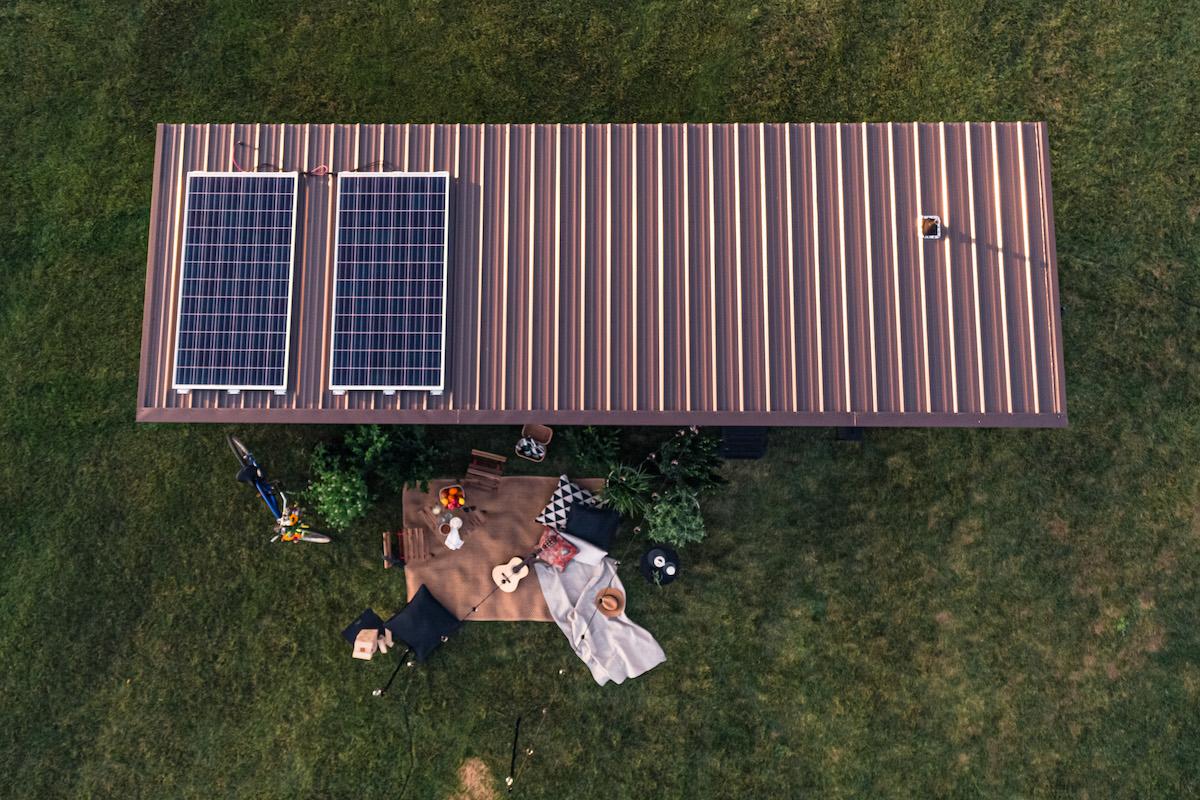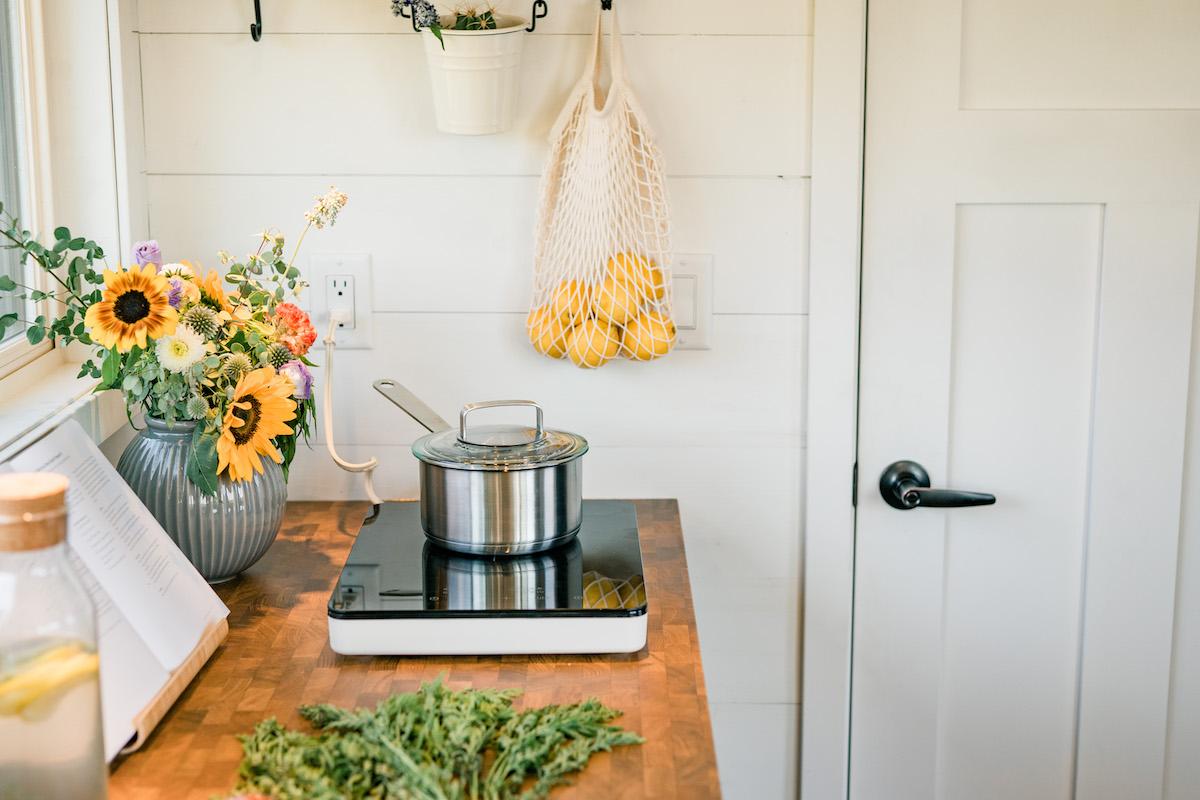 Article continues below advertisement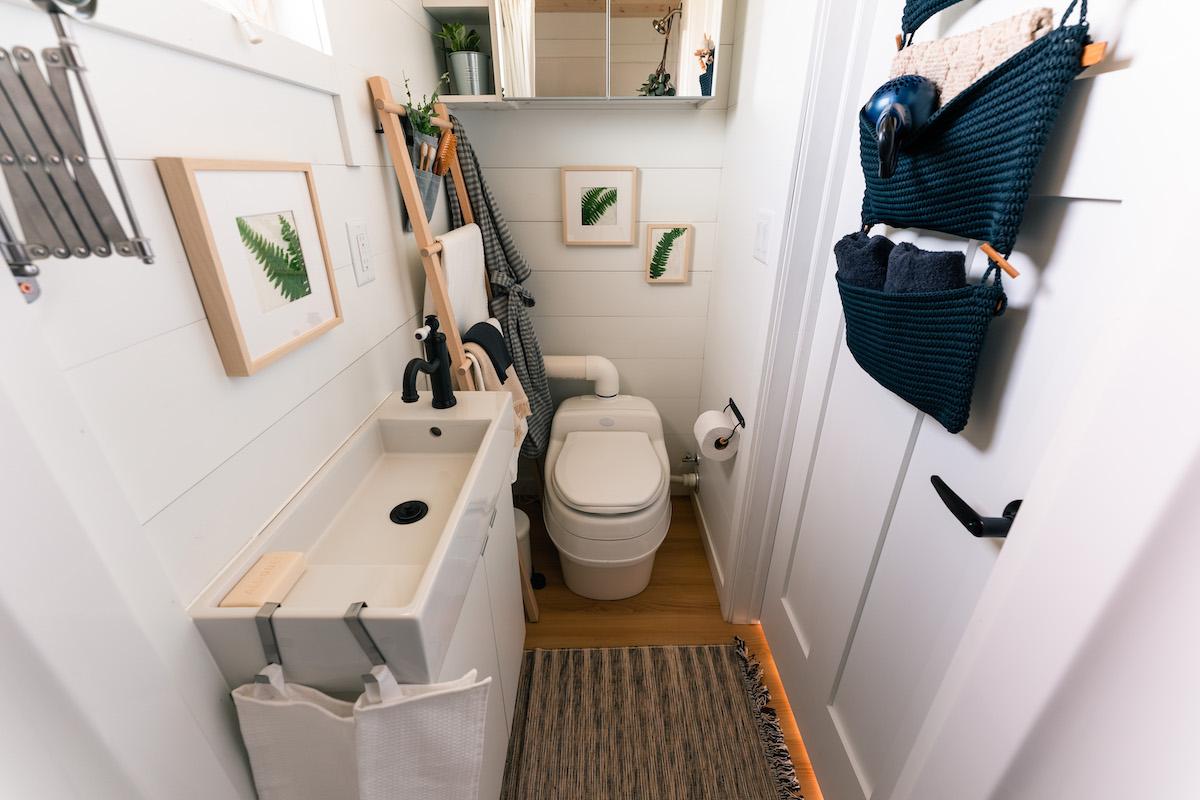 Are tiny homes sustainable?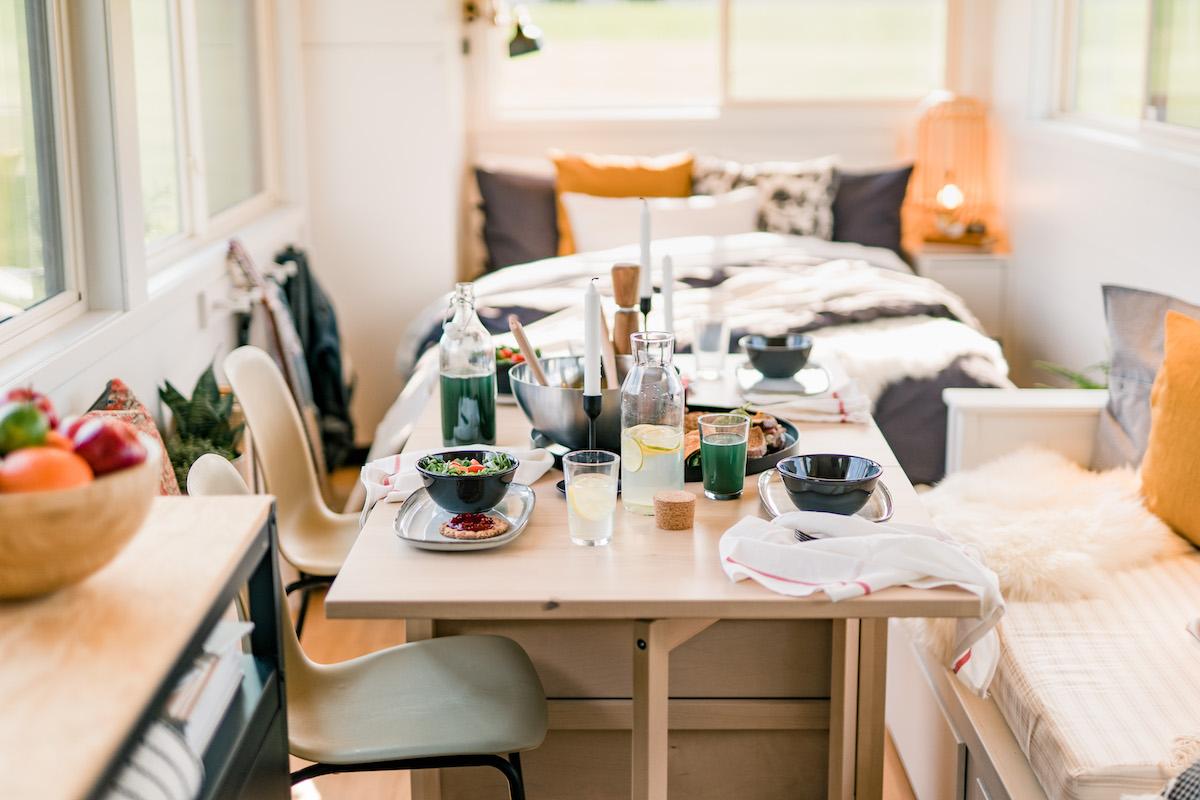 Of course, whether or not a tiny home is sustainable depends on the actual details of the home in question — but generally, tiny homes do have a lower environmental impact than larger homes. Tiny homes use up less land, require less electricity, generate fewer emissions, and require less building materials. They also force residents to downsize, often encouraging a minimalist lifestyle where owners only buy things they truly need.
Article continues below advertisement
According to Virginia Tech PhD Candidate Maria Saxton, who studied the environmental impact of living in tiny homes, people's energy consumption typically goes down by about 45 percent when they move into a tiny home, as Curbed reported.
Saxton also found that tiny home owners were more likely to grow their own crops, buy less, recycle more, and produce less garbage — all things that can lower one's environmental impact.
In addition, tiny homes often result in significant cost savings, as well as reduced time cleaning and maintaining the home and property.