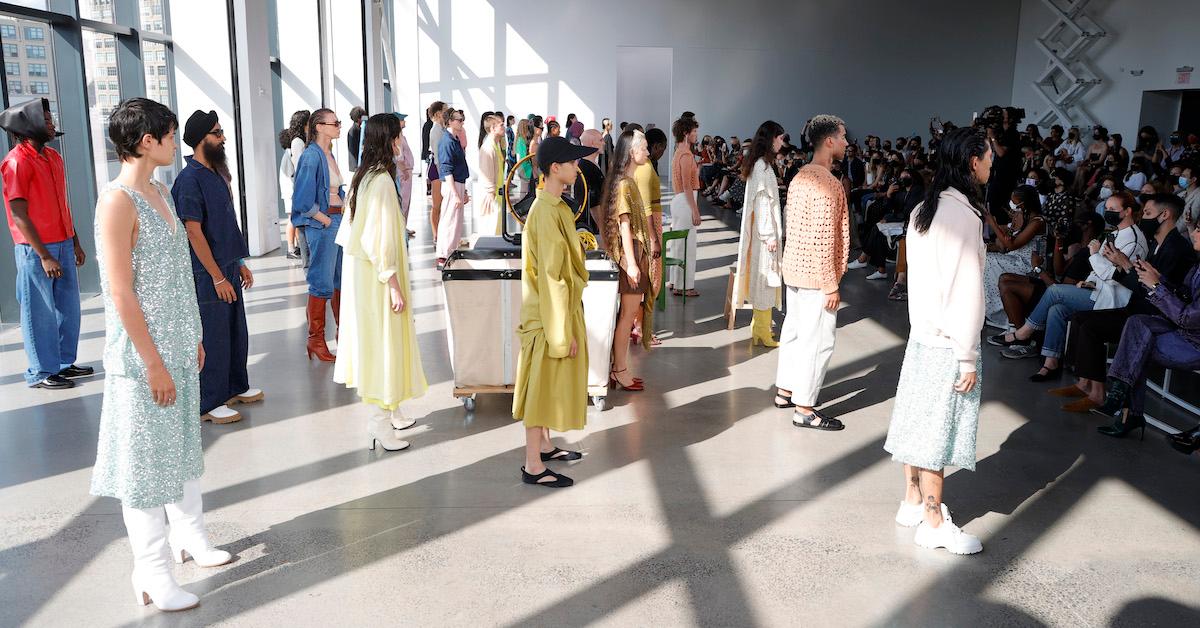 Sustainability at NYFW: Not Enough Eco-Conscious Fashion on Runways This Year
Fashion is a notoriously unsustainable industry. But as more designers become aware of the severity of the climate crisis, more eco-conscious fashion collections have popped up. This past week marked New York Fashion Week in NYC, and we were crossing our fingers that we'd see tons of sustainability at NYFW.
Article continues below advertisement
Unfortunately, sustainability did not seem to be a driving force at the September 2021 NYFW, where dozens of designers presented their Spring Summer 2022 collections.
A handful of fashion houses did make sure to include eco-minded elements in their collections, including recycled fabrics, upcycled items, and even presenting vintage designs — but overall, sustainability was not a main character at this year's event.