Our Favorite Eco-Friendly Children's Clothing Brands
There are so many sustainable kids' clothing brands on the market these days.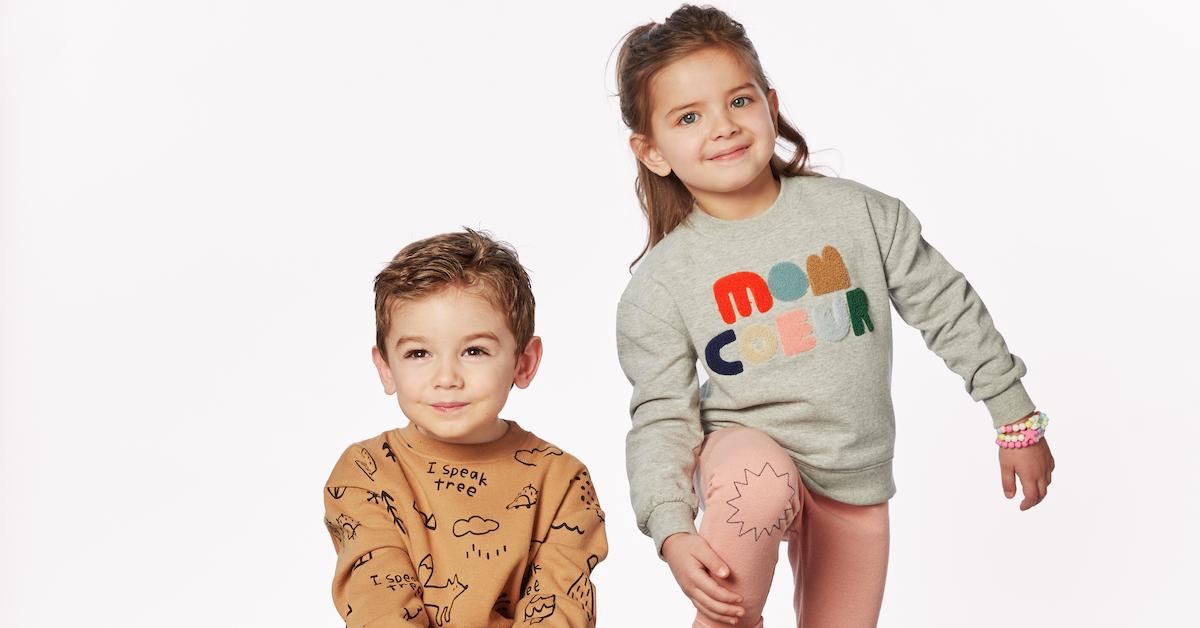 When it comes to shopping for clothes, opting for secondhand items is almost always more sustainable than buying new pieces — this way, you are rescuing items from the waste stream, and not contributing to the demand for new materials. But for all the times you want or need to buy something new for your little one, there are so many sustainable kids' clothing brands on the market these days.
Article continues below advertisement
Of course, no brand making new items is environmentally perfect — but the following eco-friendly children's fashion brands are all making significant efforts to reduce their impacts in multiple ways, including using recycled and vegan materials, using non-toxic dyes, employing innovative production practices, and offering clothing recycling programs, and getting various eco certifications.
Mon Coeur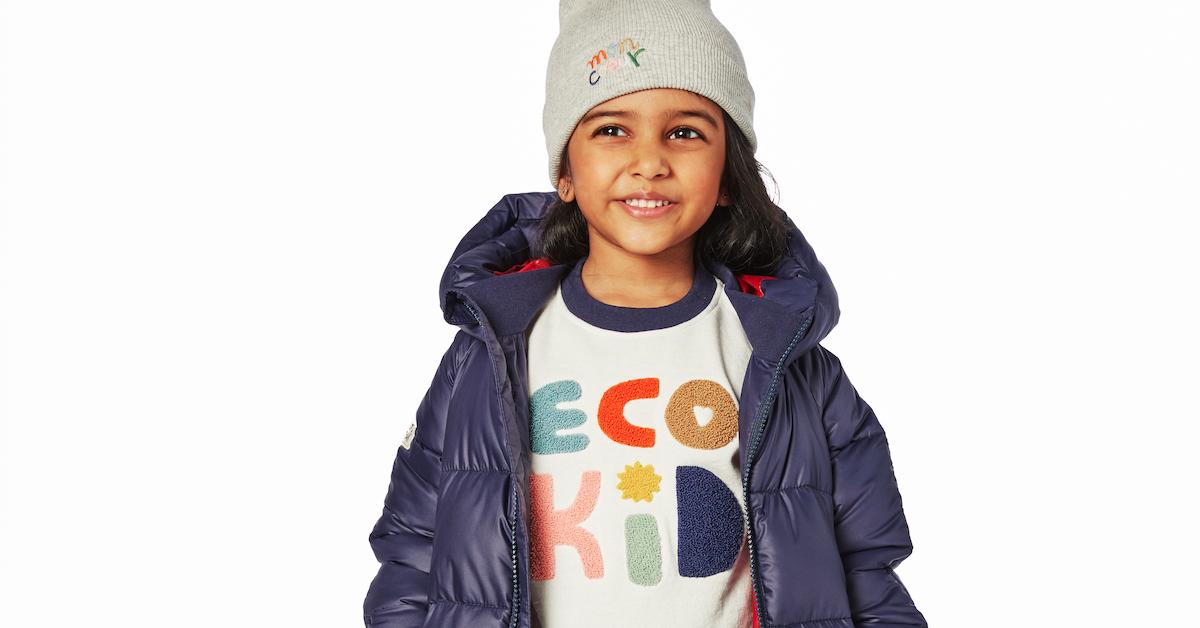 In 2020, entrepreneur and mother Louise Ulukaya founded Mon Coeur, is French for "my heart," in an effort to create the most sustainable kids' clothing brand possible. The company makes clothing for children aged 3 months to 9 years, as well as a few pieces for parents. Mon Coeur's clothing is made from recycled and reclaimed fibers, including recycled cotton, polyester from plastic bottles, and recycled Roica elastane. Plus, the entire line is vegan.
You can also send old babies and kids' old clothes of any brand to Mon Couer's New Again Program; the company will recycle the textiles into new materials, and give you a 15 percent off coupon for your next purchase. Mon Coeur is a 1% for the Planet company, donating 1 percent of sales to ocean nonprofit 5Gyres.
Article continues below advertisement
Cotonly
Entrepreneur and MIT graduate Sadia Sharmin grew up in Bangladesh, where there is a huge fashion textile industry — making her acutely aware of the way outsourcing fashion manufacturing can harm unprotected workers and the environment. So, she founded Cotonly, a low-waste children's clothing brand for kids ages 2 to 12. The brand makes all of its colorful and comfy clothing from organic cotton — including its fleece tights, which are typically made from synthetic materials.
Cotonly's factories are GOTS and OEKO-TEX certified factories; the brand has also made efforts to reduce its design cycle and make all samples digitally, which reduces waste; and the company aims to have the "most ethical and sustainable manufacturing process" possible.
Article continues below advertisement
Winter Water Factory
Brooklyn-based company Winter Water Factory uses 100 percent certified organic cotton to make its kids' clothing — and the brand's entire product line is both designed and made in Brooklyn, N.Y. Even though most fashion companies outsource production to keep costs low, Winter Water Factory has managed to keep its design and manufacturing process local, while keeping prices fair, compared to other domestically-produced brands.
Winter Water Factory makes a wide variety of styles for kids and babies, from bibs to baby gowns to onesies to matching sweatsuits. Items come in sizes ranging from 0M (newborns) to kids' size 10, and the brand makes adult items as well.
EarthHero
If you're looking for a sustainable one-stop-shop for baby and kids' clothing, EarthHero has options from a variety of eco-conscious brands, including Apple Park, Under the Nile, Me O My Earth, and Nudnk. EarthHero also sells kids' socks made by Conscious Step, as well as a variety of other consciously-made children's accessories, from sunglasses to school supplies to toys to lunchboxes.
This article, originally published on Dec. 8, 2021, has been updated to remove the brand For Days, which no longer appears to make children's clothing.