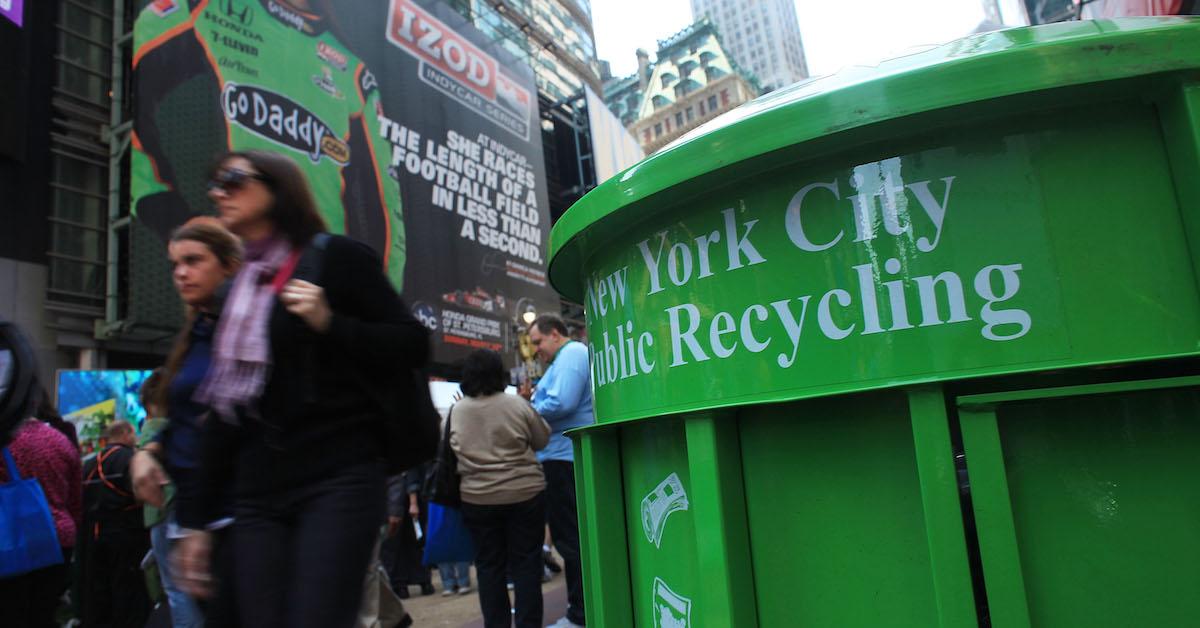 7 Basic Recycling Rules and Tips, No Matter Where You Live
Is it even worth learning basic recycling rules and tips? The more you learn about the recycling system, the more discouraged you may feel about participating in it. The amount of recyclable items that actually make it to recycling plants and get recycled is lower than it should be — namely for plastics, of which only an estimated 9 percent actually get recycled.
Article continues below advertisement
While the corporations who produce sickening amounts of plastic and other packaging should be the ones responsible for repairing the recycling crisis, individuals still do have the power to help increase recycling rates. When we recycle improperly, we can contaminate an entire batch of recycling, and leave it destined for the landfill.
So yes, it's still worth familiarizing yourself with the recycling rules and tips that apply in most U.S. cities. — because when it comes to recycling, knowledge is power. The following tips will help ensure that you are recycling properly, and increase the chances of your recyclables actually being recycled. And for anything you aren't 100 percent sure about, always check your municipality's website.
Article continues below advertisement