What Percentage of Recycling Actually Gets Recycled?
Recycling may seem like the perfect way to prevent excess waste, but what percentage of recycled products actually gets recycled?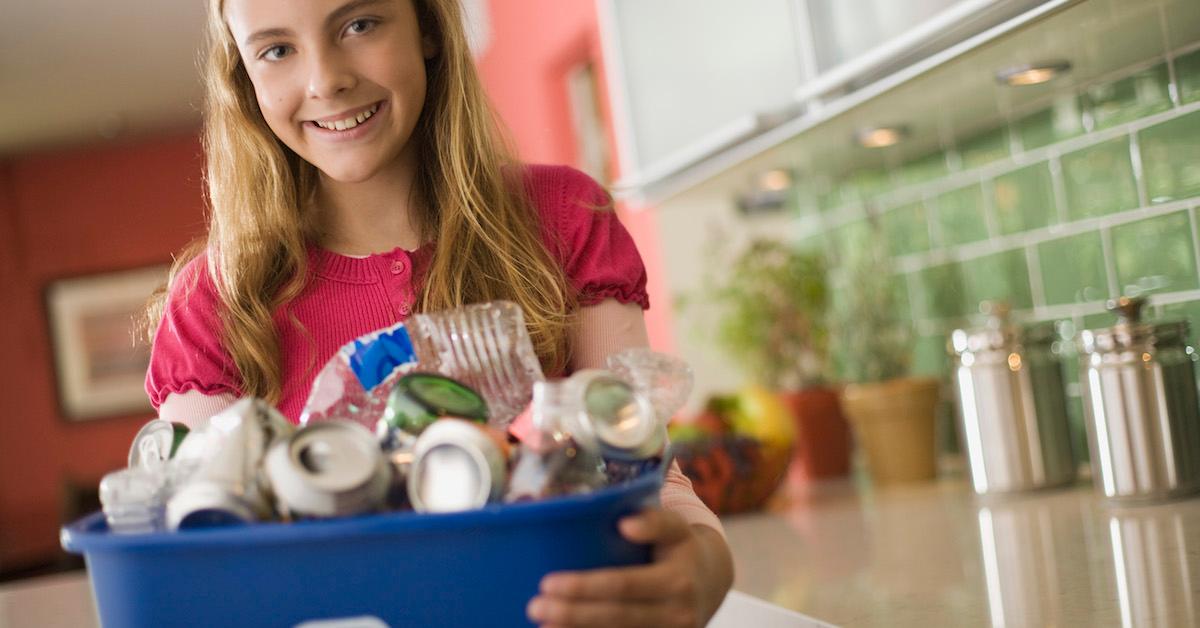 In a world of disposable everything, recycling has become more important than ever. When it works, recycling allows companies and individuals to repurpose their spent rubbish rather than see it piling up in a landfill. Unfortunately, today's recycling processes don't run exactly as smoothly as they should. In fact, the percentage of recycling that actually gets recycled is both surprising and, quite frankly, disconcerting.
READ NEXT: Why Environmental History Is So Important
Article continues below advertisement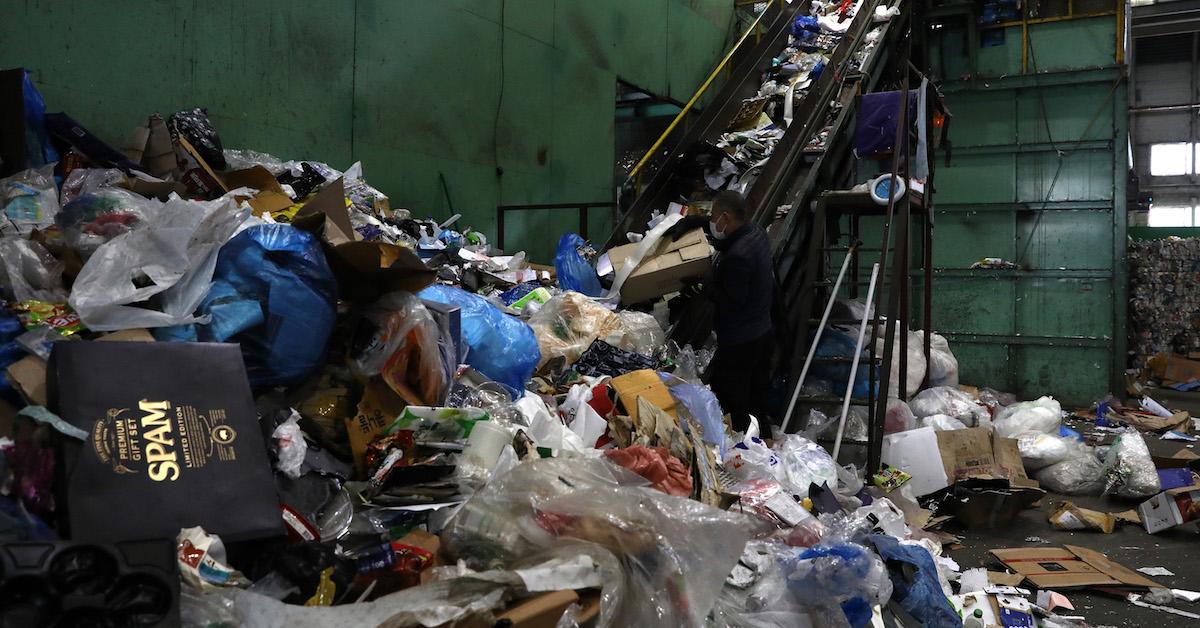 What percentage of recycling actually gets recycled?
According to the EPA, Americans generate more than 267 million tons of solid waste every year. In 2017, only 94.2 million tons of that waste was either recycled or composted. That's only about 35 percent of the total amount, and when you take into account that only 8 percent of discarded plastics were recycled that year, things start to look more unsettling.
Article continues below advertisement
The sad reality is that not every piece of recycling that gets thrown into the bin gets recycled. There are many reasons for this, though most have to do with the flaws in the actual process itself. These flaws include everything from lack of return on investment to improper handling.
The global pandemic and several other factors have seen things taking a turn for the worse in that regard. Much of the plastic recycling in the U.S. was previously outsourced to China, but The Atlantic reports that China no longer accepts most of our recycling. In fact, according to Yale Environment 360, changing regulations in recent years have stalled the process so much that it's almost ground to a halt.
Article continues below advertisement
Plastic, metal, glass, and paper are the most common types of recyclable materials, but as you will see below, they all recycle differently and with varying degrees of success. As a result, the actual recycling percentages of each also tend to be quite different.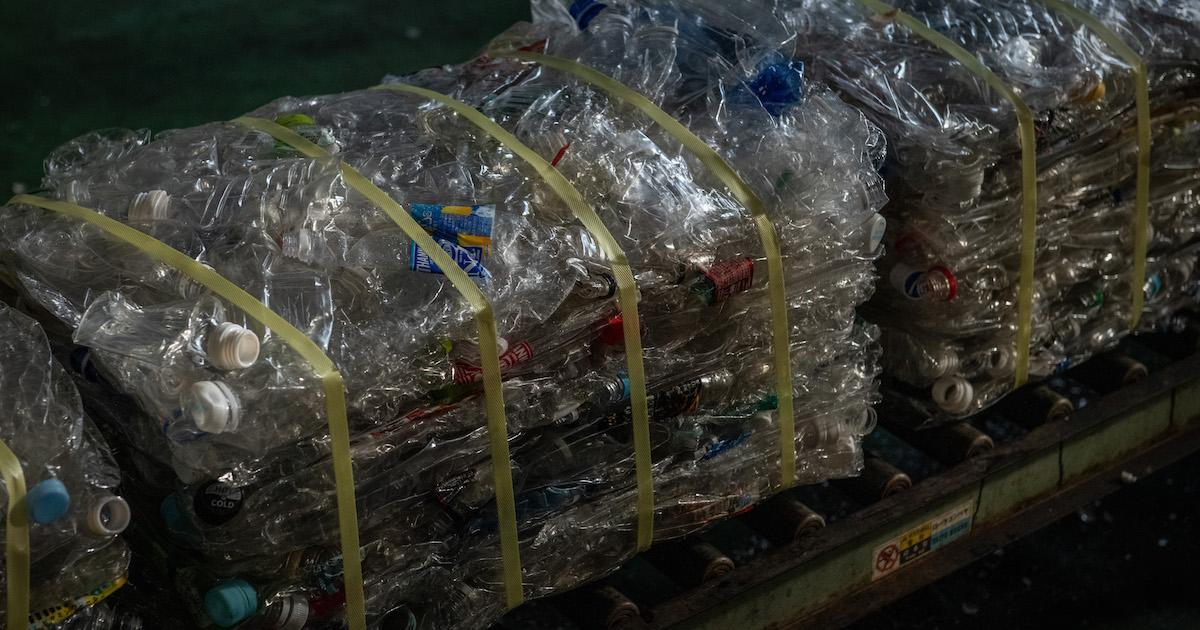 Article continues below advertisement
Plastic
This will likely come as no surprise to longtime readers, but according to National Geographic, an astonishing 91 percent of plastic doesn't actually get recycled. This means that only around 9 percent is being recycled. As if that weren't enough, nearly all of that plastic that does get recycled is actually downcycled, which means it gets less and less useful every time, eventually becoming so flimsy that it can no longer be recycled properly.
As it is, that 91 percent just sits in landfills, piling up and breaking down slowly into arguably more dangerous microplastics. National Geographic reports that by 2050, approximately 12 billion metric tons of plastic will be sitting in landfills across the globe. For scale, that amount of plastic weighs approximately 35,000 times more than the whole Empire State Building.
Article continues below advertisement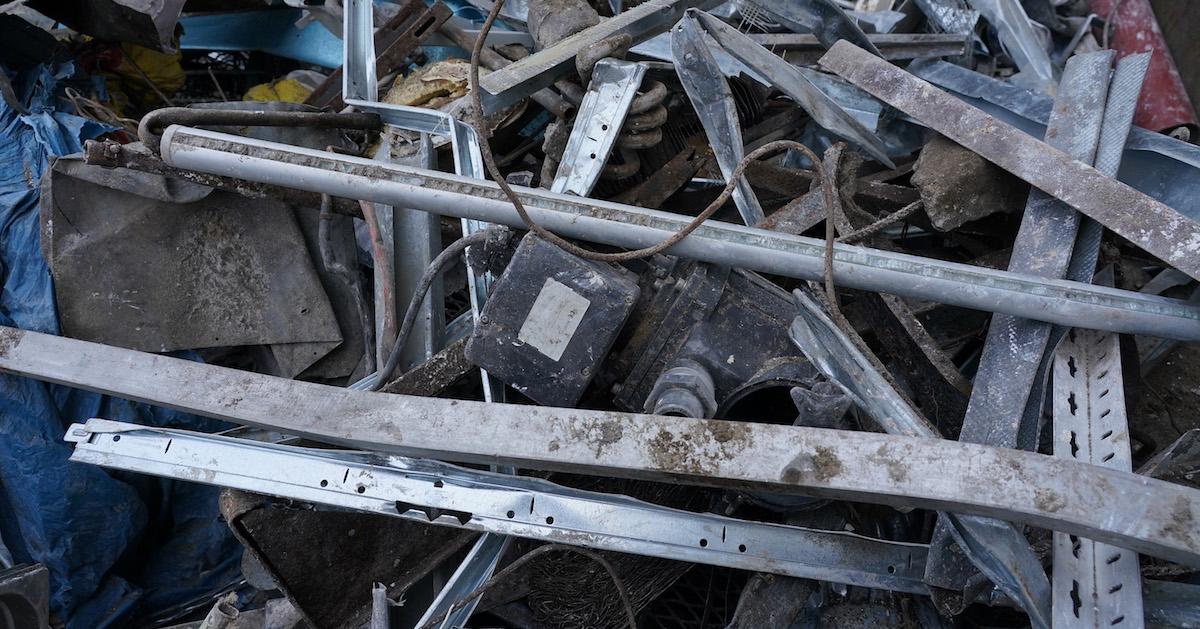 Metal
Metal fares a little better than plastic in terms of recycling. According to The Balance Small Business, around 69 percent of the crude steel used in the U.S. in 2019 was made from recycled material. Worldwide, the number was around 32 percent, but that still equated to approximately 490.98 million metric tons of recycled steel.
Article continues below advertisement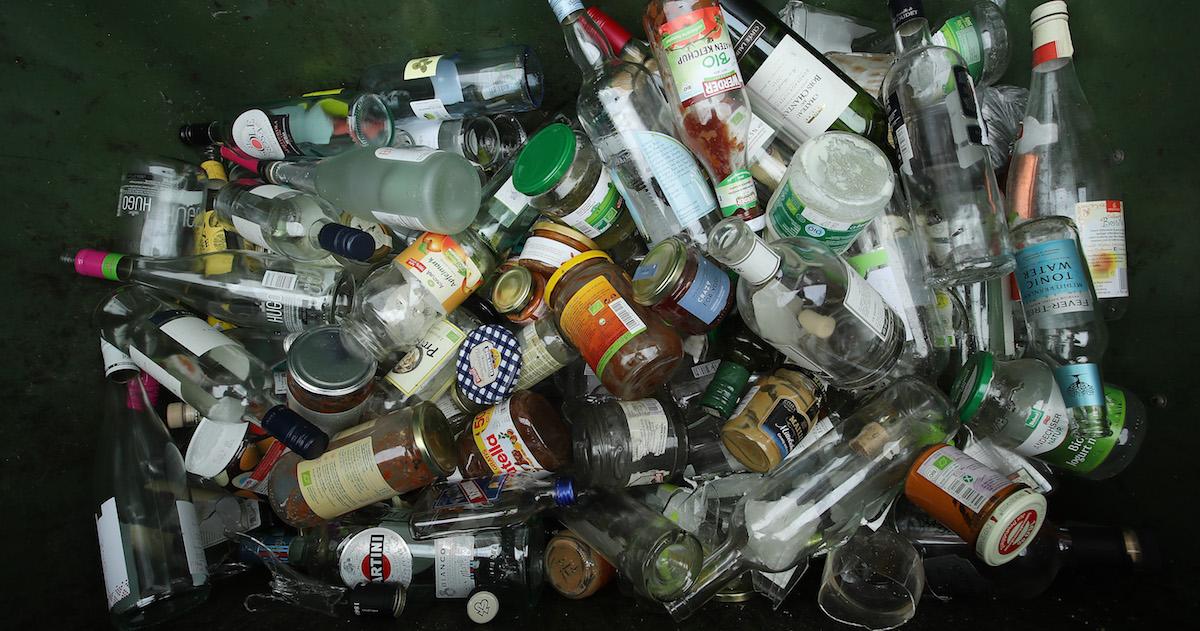 Glass
Glass, like metal, is much easier to recycle than plastic. EPA estimates from as recently as 2018 indicate that around 3.1 million tons of glass were actually recycled that year. This was about 31.3 percent of all the glass containers thrown away in the U.S. that year. The important thing to note was that only 5 percent actually made it into landfills, and since glass can take thousands of years or more to fully break down, that's a good thing.
Article continues below advertisement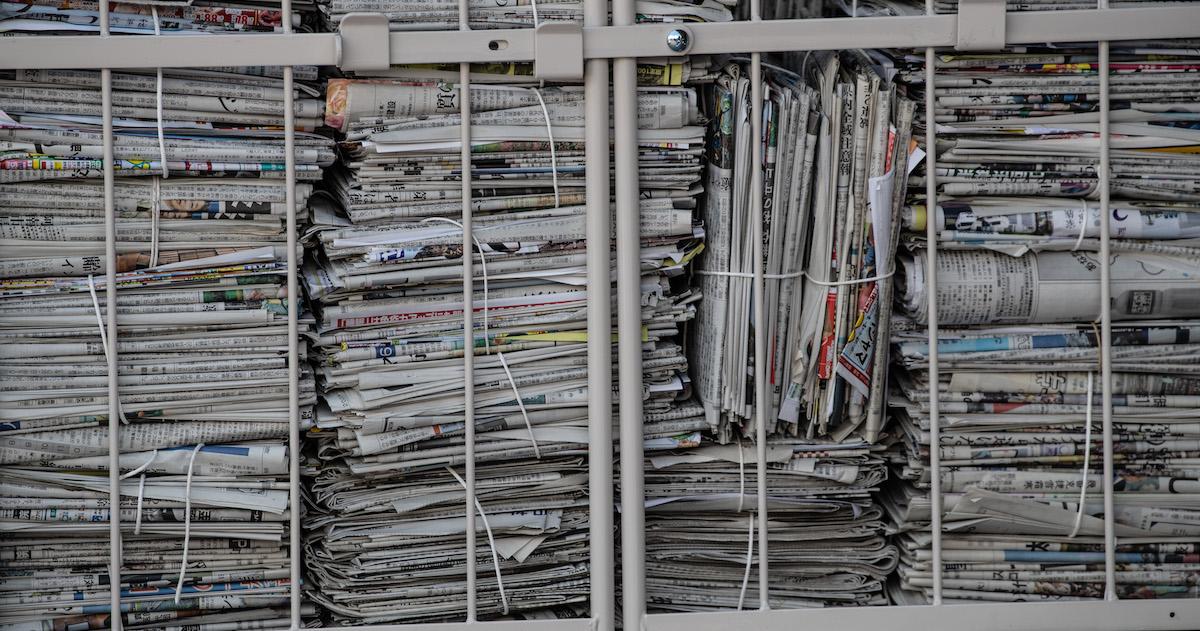 Paper
Unless it is treated heavily with chemicals, paper is one of the most recyclable materials around. The EPA estimates that 68 percent of all paper and cardboard recycling actually winds up being recycled every year. In 2018, around 46 million tons of paper were sent in for recycling. We're willing to bet that the cardboard boxes recycled during the pandemic alone might exceed that amount, though the data is not yet available.
Unfortunately, until the recycling supply chain is restored, until people start paying closer attention to the items and materials they recycle, and until the world gives up its reliance on hard-to-recycle products like plastic, things may continue to escalate until they reach untenable levels.