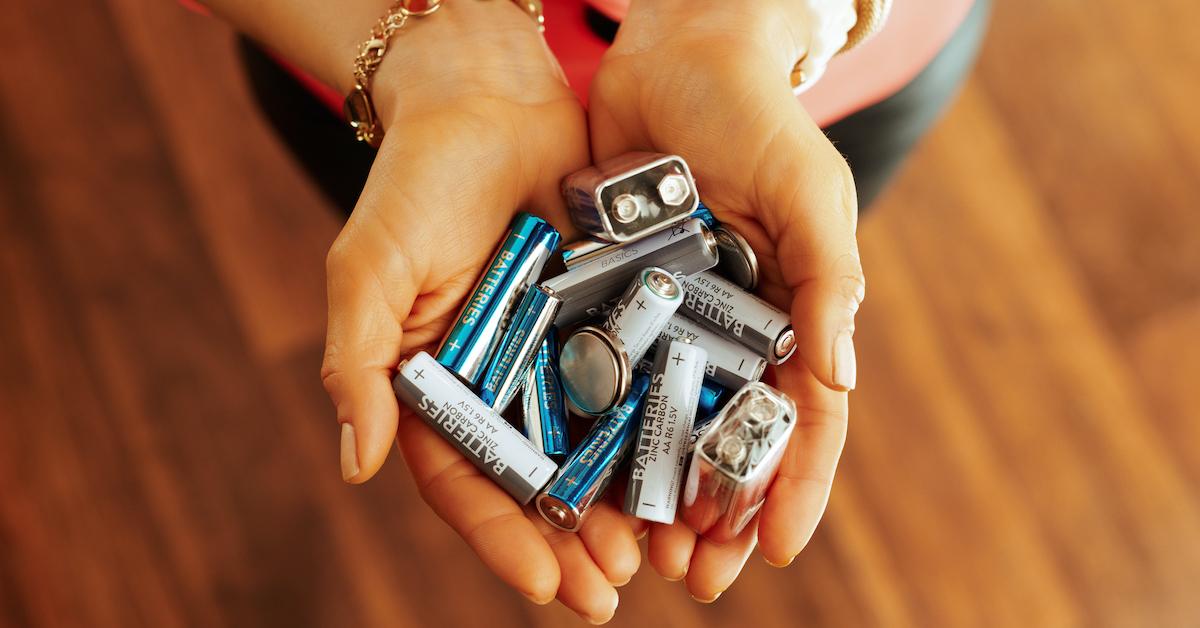 How to Recycle Household Batteries
By Sophie Hirsh

Updated
Whether you have single-use batteries, rechargeable batteries, or any other type of dead battery laying around your house, you may be wondering how to recycle household batteries. Fortunately, when it comes to recycling batteries, there are endless options.
Read on for our guide to household battery recycling across the U.S., no matter where you live.
Can you recycle batteries?
Pretty much all kinds of batteries are recyclable. While most municipalities do not accept them in curbside recycling, there are numerous stores and programs across the U.S. — many of which are big-box stores that can be found in just about any town — where you can drop off batteries to be recycled.
If you're reading this article during the coronavirus pandemic, you may want to hold onto your dead batteries until it's safer to go out in public again. Not only might stores with battery recycling programs be operating on limited hours or even be temporarily closed, but getting your batteries recycled is not an urgent matter. It's perfectly safe to leave them sitting in a box until you can safely visit a battery drop-off point.
Batteries are the most recycled product in the U.S.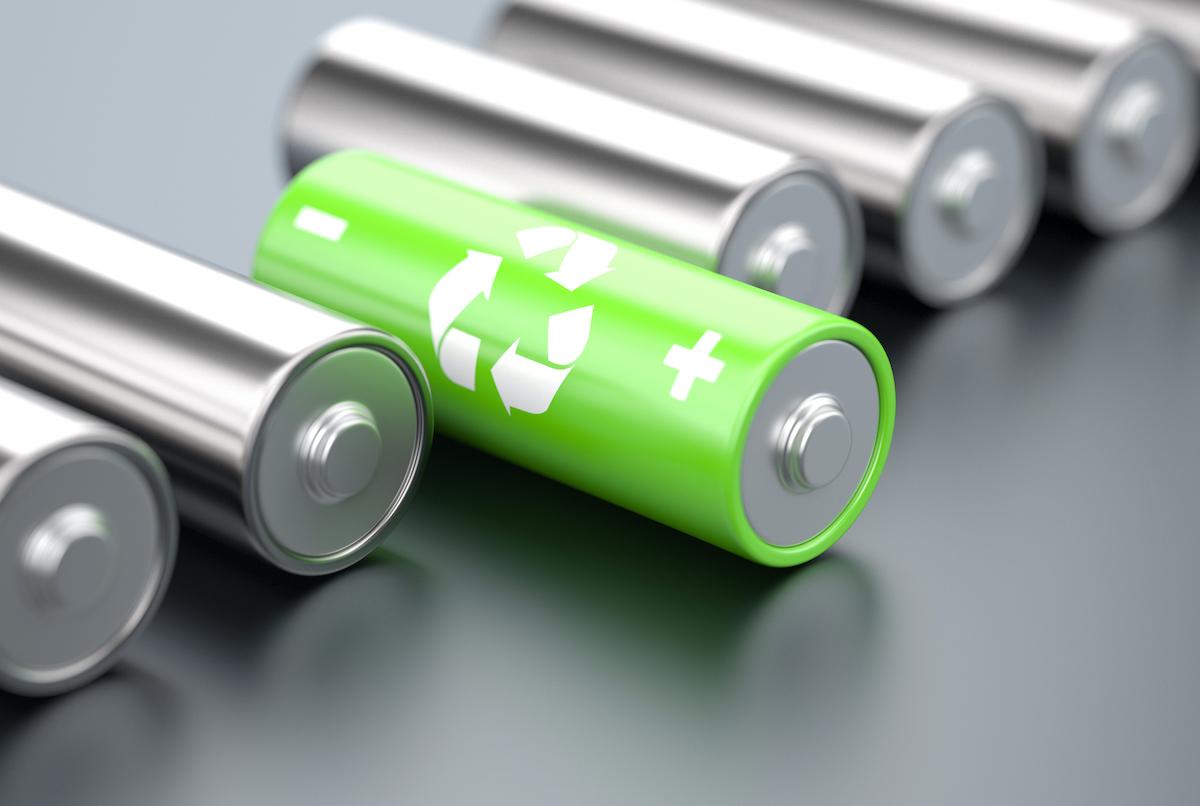 How to find battery recycling near you.
If you have a drawer full of dead batteries that you'd like to recycle, we suggest utilizing Earth911's Where to Recycle tool. There, you can enter what item you'd like to recycle (just search "batteries" or the specific kind of battery you have) and your zip code. Earth911 will pull up a list of places in your area with battery recycling bins.
Most of these locations will probably be stores, but other options may include recycling centers, safe drop-off events held by your municipality, or mail-in programs.
Another resource for finding local battery recycling drop-off points is Call2Recycle, an organization that has more than 25,000 drop-off sites in North America. You can look up Call2Recycle's drop-off locations on its website, and you can find the organization's bins in many chain stores — more on that below.
Before you head to a store or event, it can't hurt to call ahead to confirm their hours and that they are still operating their battery recycling program.
These stores recycle batteries.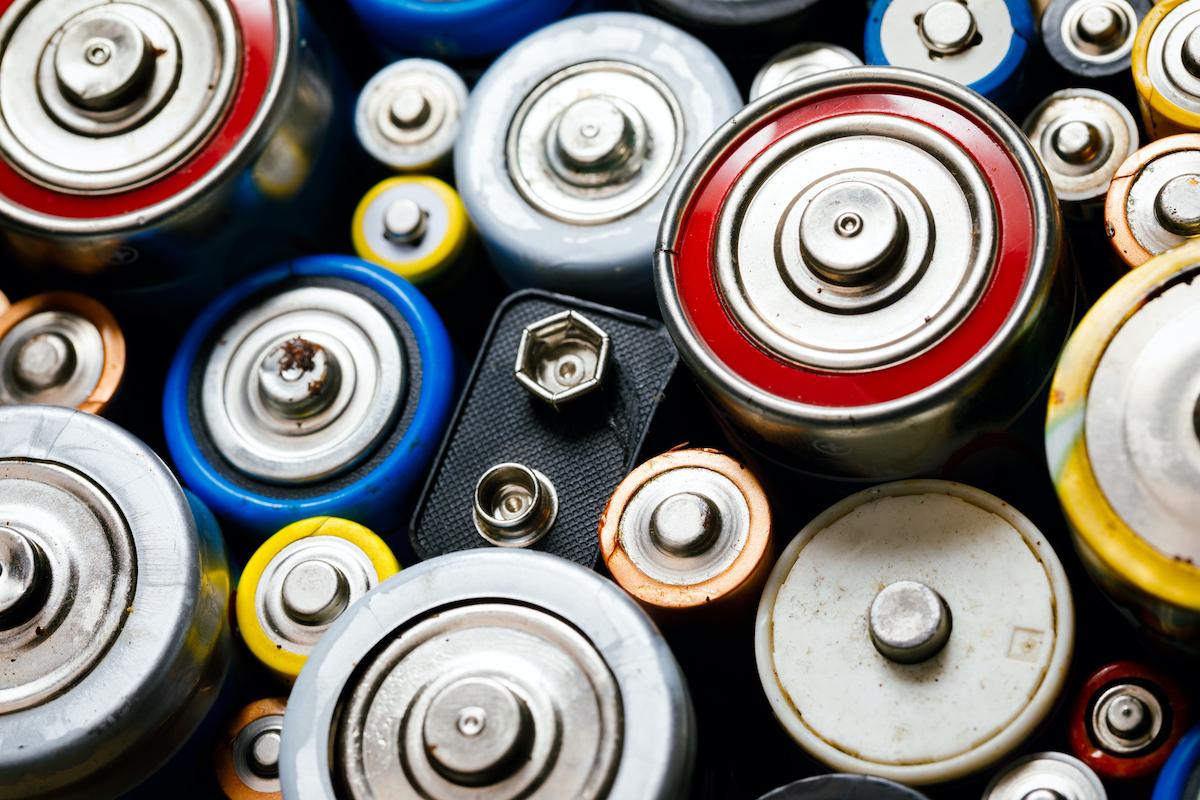 Rechargeable batteries are a more eco-friendly option.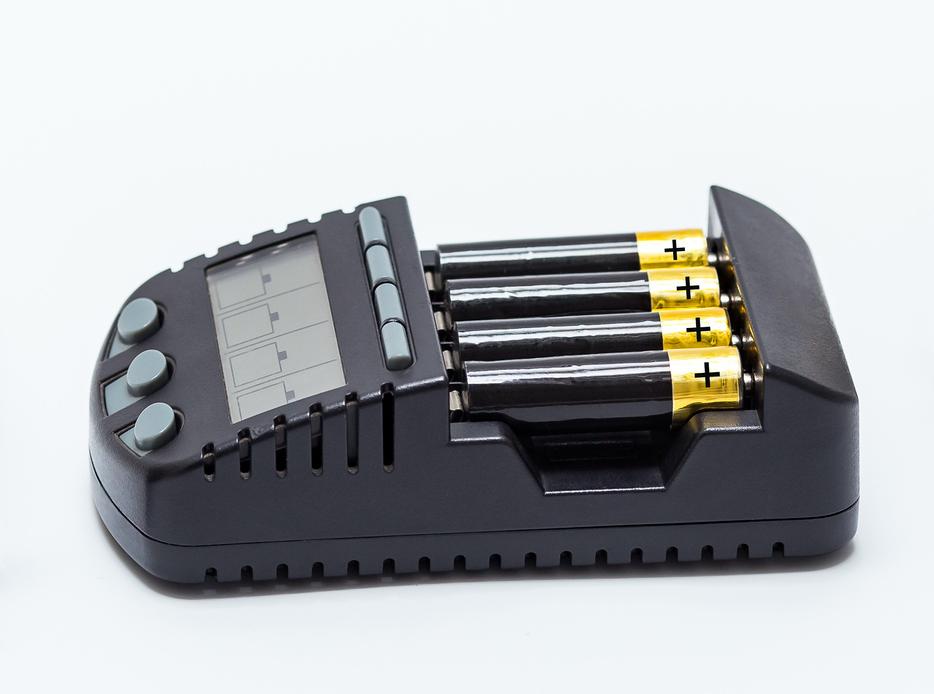 If these batteries are rechargeable, why do they need to be recycled at all? Unfortunately, rechargeable batteries only last a few years before they die and need to be replaced. But still, rechargeable batteries are a more sustainable option than single-use batteries.
Rechargeable batteries typically cost more upfront than single-use batteries — not to mention, you'll need to purchase a battery charger, too. But the good news is, once you use the batteries multiple times, you will make up the upfront cost and hopefully save money in the long run.
Since they're reusable, rechargeable batteries are overall a much more eco-friendly and cost-effective alternative to single-use batteries. Not only that, but once they die, they are easier to recycle than single-use alkaline batteries.
Is it illegal to throw away batteries?
According to Earth911, it is illegal in California to throw single-use alkaline batteries in the trash. But just because it's technically legal to send batteries to landfill in the rest of the U.S. doesn't mean we should. While battery disposal is a controversial topic, there is evidence that batteries can leach toxic chemicals and pollutants into groundwater from the landfill, and that they could even overheat and start a fire in the trash, according to Consumer Reports.
Whether or not you believe throwing batteries in the garbage is OK, batteries are highly recyclable — and there are numerous drop-off points across the country — so for most of us, there's really no excuse not to recycle batteries.