How to Recycle Your Old Paint
Getting rid of old paint might seem tricky at first glance, but did you know that paint cans can be recycled?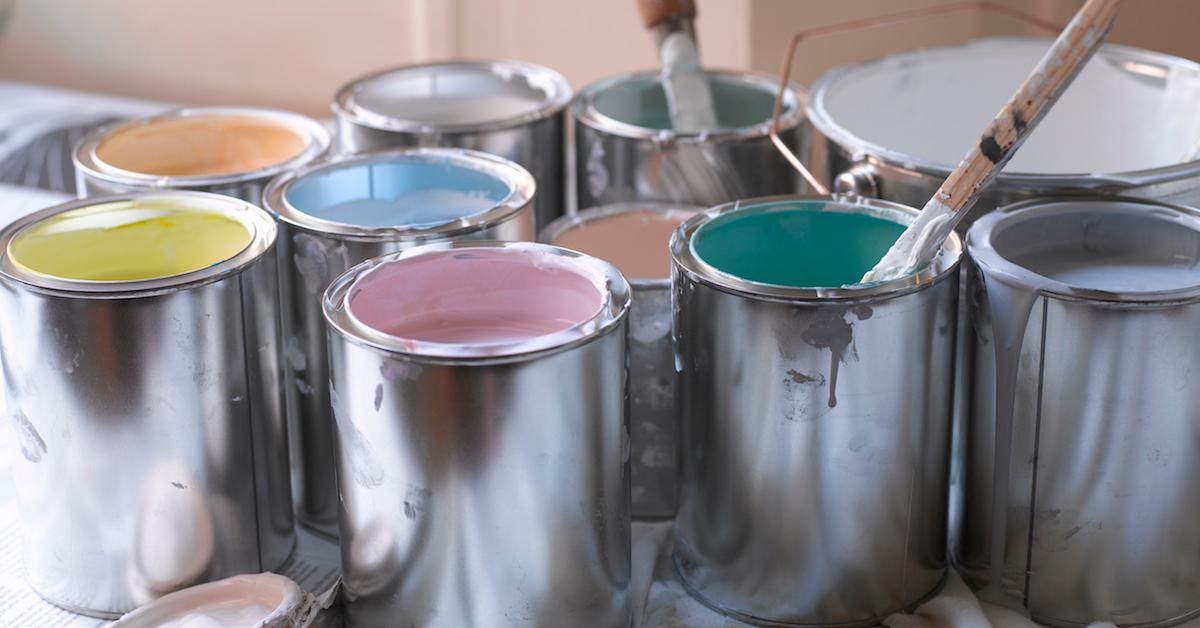 Over time, old cans of paint can become something of a burden. You add new colors to match your new furniture, or cover up yellowed coats with a clean and brilliant white, and all the while, the cans of leftover paint start to pile up in your garage, basement, or garden shed.
Many homeowners find themselves wondering what to do with these accumulated colors, heedless of the fact that you can actually recycle them. So if you want to learn the best ways to recycle old paint, keep reading.
Article continues below advertisement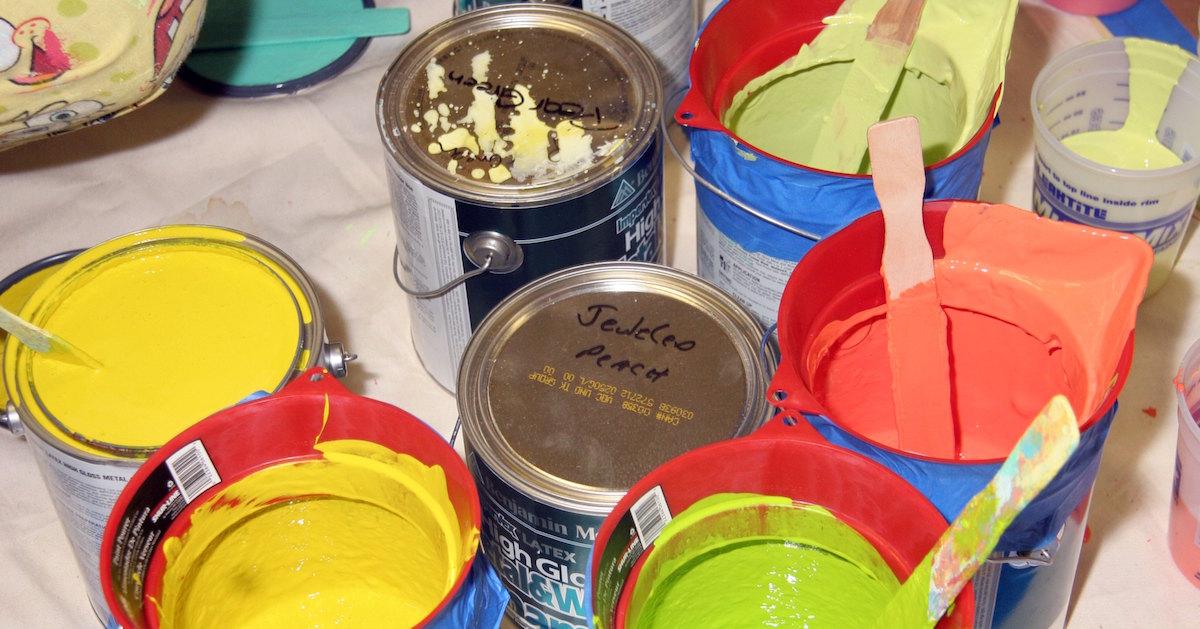 How to dispose of paint safely
House paint usually comes in two different varieties: water-based (latex) and oil-based. Each one of these involves different disposal methods. For oil-based paints, your options are fairly limited. According to Lowe's, oil-based paints are considered hazardous materials, so the only thing you can do with them is to bring them to a hazardous waste disposal site.
Article continues below advertisement
Latex or water-based paint offers a few more options, If you just want to throw it away and not recycle it — though you should really recycle it— Lowe's recommends adding it to an equal amount of kitty litter, tying it up in a plastic trash bag or lined box, and throwing it in the trash. If there isn't much paint left in the can, just open it up and let it dry out in the open air before throwing it away.
How to recycle old paint
Recycling is the better option, however, and it's very easy to do. If you have lots of still usable paint, you might want to consider donating it first. Earth911's recommendation is to contact local schools, churches, community theaters, or charitable organizations to see if they have a need for it. If the paint is not usable, if it's dried up or no one wants it, you'll have to contact your local sanitation department.
Article continues below advertisement
Many municipalities will allow for curbside pickup of dried-out paint cans, but you'll have to check with sanitation and/or recycling departments in your area to find out if yours is one of them. Alternatively, some municipalities have drop-off days where residents can come in person to drop off paint cans, aerosol cans, and other hazardous or semi-hazardous materials for recycling or disposal.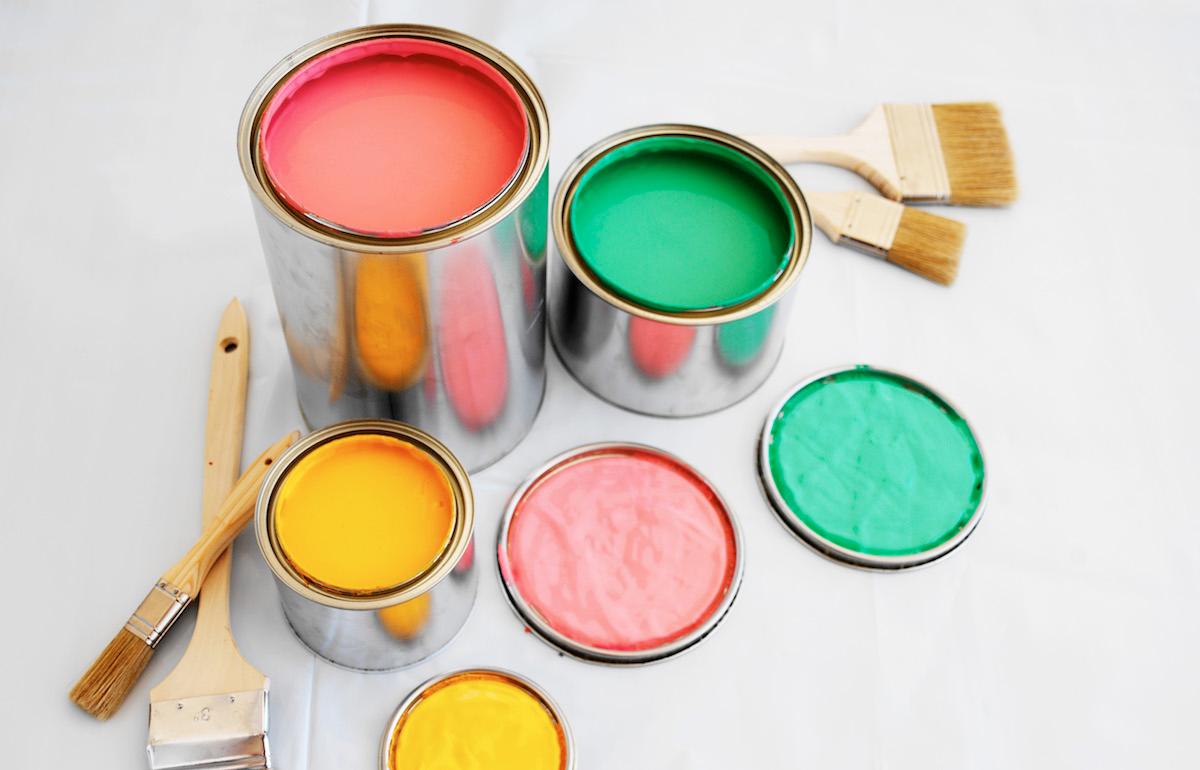 Article continues below advertisement
How to recycle spray paint
According to Krylon, aerosol cans of spray paint can be recycled only if the cans are completely empty. To recycle them, Krylon suggests first removing the plastic cap and placing it with plastic recycling. When it comes to the steel can, however, you'll still have to see if your municipality accepts empty aerosol cans before placing them with your recycled metals. Otherwise, you might need to wait for a drop-off event.
How to find a paint recycling location near you
There are companies out there who take it upon themselves to collect and recycle old paint, and PaintCare is one of them. PaintCare has drop-off locations in 10 states including Maine, Rhode Island, Connecticut, Vermont, Oregon, California, Colorado, Minnesota, Washington, and Washington D.C.
Article continues below advertisement
To recycle through PaintCare, simply call ahead to find out if they accept your type of paint and to confirm business hours at your closest location. Note that the company does not accept aerosol-based paint, leaking, damaged, unlabeled, or empty containers.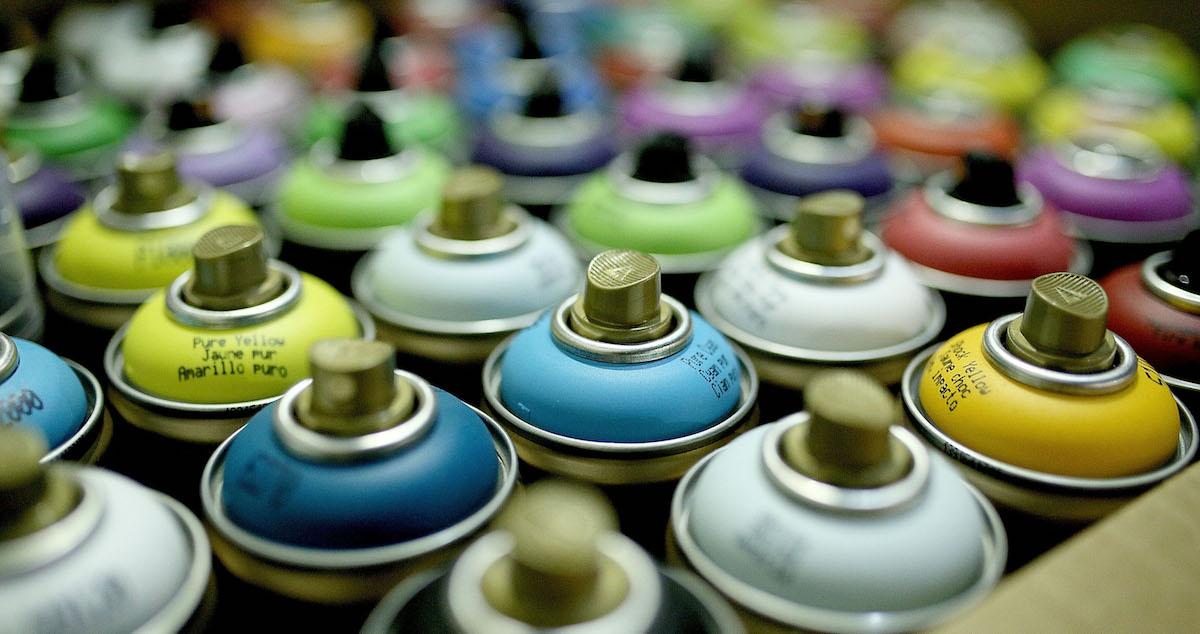 If you're still unsure where to bring your old paint cans for recycling, or you don't wish to use a service like PaintCare, check out Earth911's handy recycling locator. It's easy to use and can help you find recycling centers in your area for just about any recyclable product.