The Biggest Problem In Recycling, According to Recycle Coach (Exclusive)
What is the Recycle Coach App? The app informs consumers of local recycling policies, and we spoke with a rep about the problems with recycling.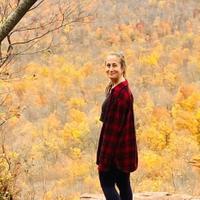 Although one would think recycling is a relatively straightforward and simple process, you may sometimes have trouble finding out if certain materials are actually recyclable in your municipality. In some areas, certain things like rubber tires or e-waste can be recycled, while they aren't in others. That's why Green Matters spoke with a representative from the Recycle Coach app, Rafe Maqsood, who was able to tell us more about the app, major problems in recycling, and more.
Article continues below advertisement
Keep reading for the details on Recycle Coach's benefits, its lasting impact since it launched, and the most common problem that those in the industry see with society's inconsistent recycling practices. You'd be surprised to hear what an expert from the industry like Maqsood has to say about it.
Article continues below advertisement
What is Recycle Coach?
Recycle Coach is a free educational app that communities are able to sign up for and opt into, to show residents what is recyclable in their respective municipalities. It gives individuals, businesses, and local government officials a reference for local recycling practices and policies. Users can also gain different badges for using the app, which makes more recycling fun and engaging, they can receive notifications for when their community picks up different types of recyclables, and more.
By going onto the Recycle Coach home page, users can check to see if the app is available for their local municipality, and how involved their community is with the app.
"Recycle Coach has had varying impacts on various municipalities," Maqsood tells us, also highlighting the fact that businesses can use the app to show consumers how to dispose of their waste with a link on their website.
Article continues below advertisement
"What we would like to see in the future is that residents and businesses in municipalities across the world recycle right and recycle more. Our product is created and constantly developed to assist municipalities to become digitally proficient in recycling communication and data analytics."
Article continues below advertisement
One of the biggest issues Recycle Coach app tends to see? Wishcycling.
Recycle Coach has impacted a handful of communities — small and large — across the nation. After becoming available in towns like Newark, Del. and in Aurora, Ontariono, for example, plastic bag waste and waste contamination supposedly dropped significantly. But one problem Maqsood still identifies with consumers who recycle? A harmful mistake many make called wishcycling.
"The biggest problem in recycling is wishcycling," Maqsood tells us. If you aren't familiar with the term, wishcycling is simply when consumers blindly toss anything into the recycling bin, without actually checking that it's recyclable, in hopes that it will be properly handled. This can lead to issues in recycling plants, with contamination of other recyclable products.
"In my personal opinion the most important thing for people to remember is to sort your waste correctly," he explains.
Although recycling tends to be a starting point in the process of going green, it's a great (and seriously important) practice to perfect. That said, we love everything Recycle Coach is doing — and if it's available in your community, we strongly suggest downloading it ASAP.