Residents of This City Can Now Recycle Paper Coffee Cups
This city just became home to the fifth facility in the U.S. that allows residents to recycle paper coffee cups curbside.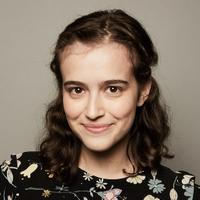 The recycling system has endless flaws. Not only are many everyday, single-use products not actually recyclable, but there is also an astounding lack of education and public knowledge when it comes to what can be thrown in the blue bin. For instance, many people seem to have the wrong info on whether or not paper coffee cups are recyclable.
Article continues below advertisement
This is a bit of a complicated matter — except in a Madison, Wis., which just became the fifth location in the U.S. to implement a revolutionary new recycling technology.
Article continues below advertisement
Are paper coffee and soda cups recyclable or compostable?
In most cases, no, paper coffee and soda cups cannot be recycled or composted.
On its own, paper is a pretty easy material to recycle — but not so much when it comes to paper cups. Most of the time, the inside of paper cups are coated either with a thin plastic lining, or less commonly, a synthetic wax, both of which help keep liquids from turning cups soggy. According to Recycle Coach, the plastic lining is so thin that it usually only makes up about 5 percent of the cup. But that tiny amount of plastic is just enough to mean that traditional recycling plants cannot recycle paper cups.
Article continues below advertisement
That coating also means that conventional paper cups are not compostable, either, as plastic-based materials are not biodegradable. That said, there are a few companies that make biodegradable single-use hot cups that are lined with PLA, a corn-based resin, supposedly rendering them compostable (though often, they can only be composted in industrial composting settings, not in backyard compost bins).
Madison, Wis. is now letting residents recycle their paper cups.
In December 2021, the Wisconsin city of Madison's Streets Division announced that residents can now throw paper cups in their recycling bins, as reported by Wisconsin State Journal. This includes lined paper cups used at coffee shops and for soda at fast food restaurants, as well as other plastic-lined cardboard boxes and cartons.
Article continues below advertisement
Pellitteri Waste Systems, the company that manages Madison's recycling, invested around $4.5 million in the new machinery, which involves the use of optical scanners and equipment that separates the paper from the thin plastic lining, VP Danielle Pellitteri told Wisconsin State Journal. The paper is then sent to paper mills and recycled into new paper products.
She also told the newspaper that Madison's plant is now one of just five locations in the U.S. that can recycle lined paper cups.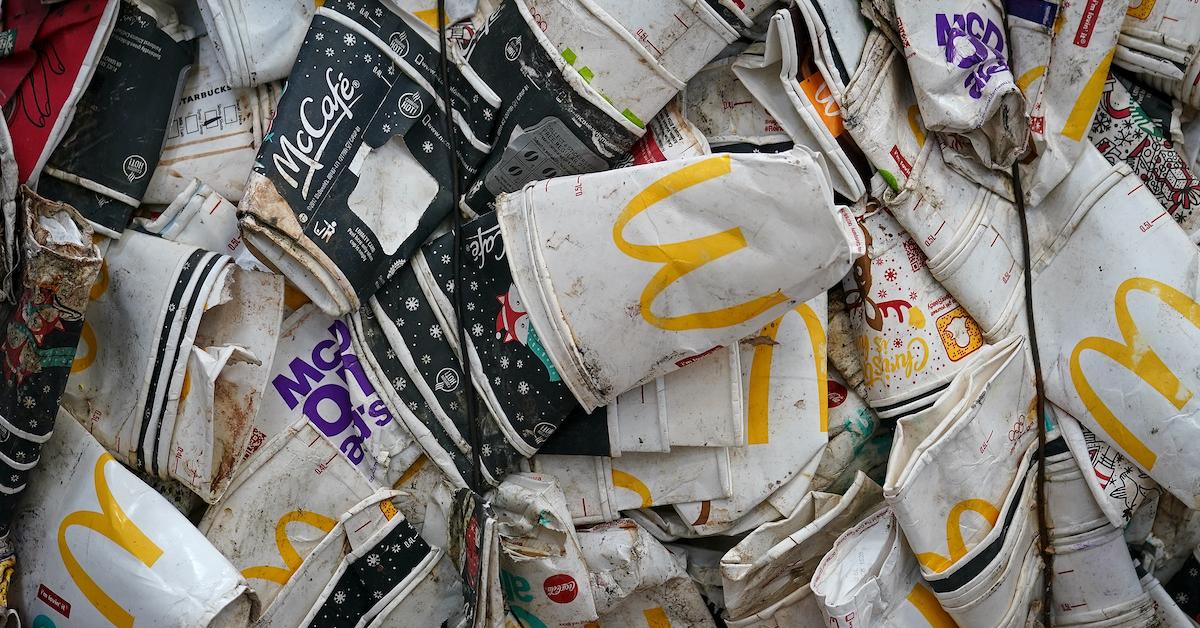 Article continues below advertisement
How to recycle paper cups in Madison and neighboring Wisconsin cities:
For residents of Madison — as well as the neighboring towns that send their recycling to Pellitteri, including Verona, Middleton, Waunakee, Sun Prairie, and Fitchburg — the city's website states that as of December 2021, anyone can throw paper cups in their recycling carts, which accept commingled aka single-stream recycling (paper, glass, plastic, and aluminum combined).
Before doing so, make sure your cup is empty, rinsed clean (though a few stains are OK), and dry. Any plastic straws and lids must be thrown in the trash (though plastic lids are recyclable in many municipalities — just check the number on the recycling symbol), and cardboard sleeves should be removed and placed into the cart separately.
Article continues below advertisement
Reusable coffee cups are always more eco-friendly than paper cups.
When picking up a to-go beverage at your local coffee shop, fast food restaurant, or anywhere else, having the drink put in a reusable container is always a more sustainable choice than a disposable cup, even if it is recyclable or compostable.