Can You Recycle Crayons? How to Dispose of Them Responsibly
Old and broken crayons often sit inside cookie tins waiting to be thrown away, but what's the best way to dispose of crayons?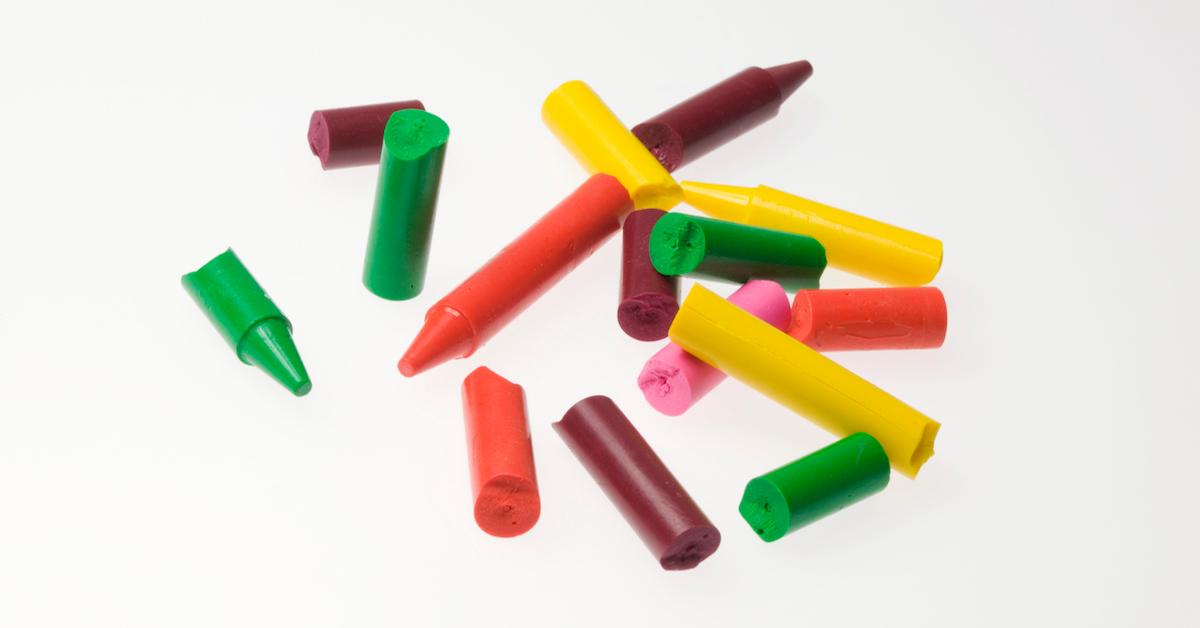 If you have children or just enjoy coloring, you probably have more than a few crayon nubs sitting at the bottom of your art box. Most people just end up throwing these crayons away, unaware of the potential damage that this colorful wax can do when it makes its way into the soil beneath landfills. Unfortunately, most folks don't know how to dispose of crayons properly. They don't realize that recycling programs and DIY crafts are viable options for bringing these bright colors back to life.
Article continues below advertisement
How to dispose of crayons:
If you've ever read anything on Green Matters, then you know by now that throwing almost anything away is not the best way to dispose of it. Instead, you can either recycle your crayons through one of a few nationwide recycling programs, or find ways to reuse them.
Crayons are great fodder for rainy-day DIY projects, and because they are made of wax, they can be melted down into colorful crayons of your own design. First, remove the wrappers, which are typically made of paper and can be recycled with paper and cardboard. Then, place sorted colors into oven-safe containers, and pop them in a 250- to 300-degree Fahrenheit oven. Once they are melted, simply pour the wax into tempered molds and allow them to harden. Voila! New crayons of any shape your heart desires.
Article continues below advertisement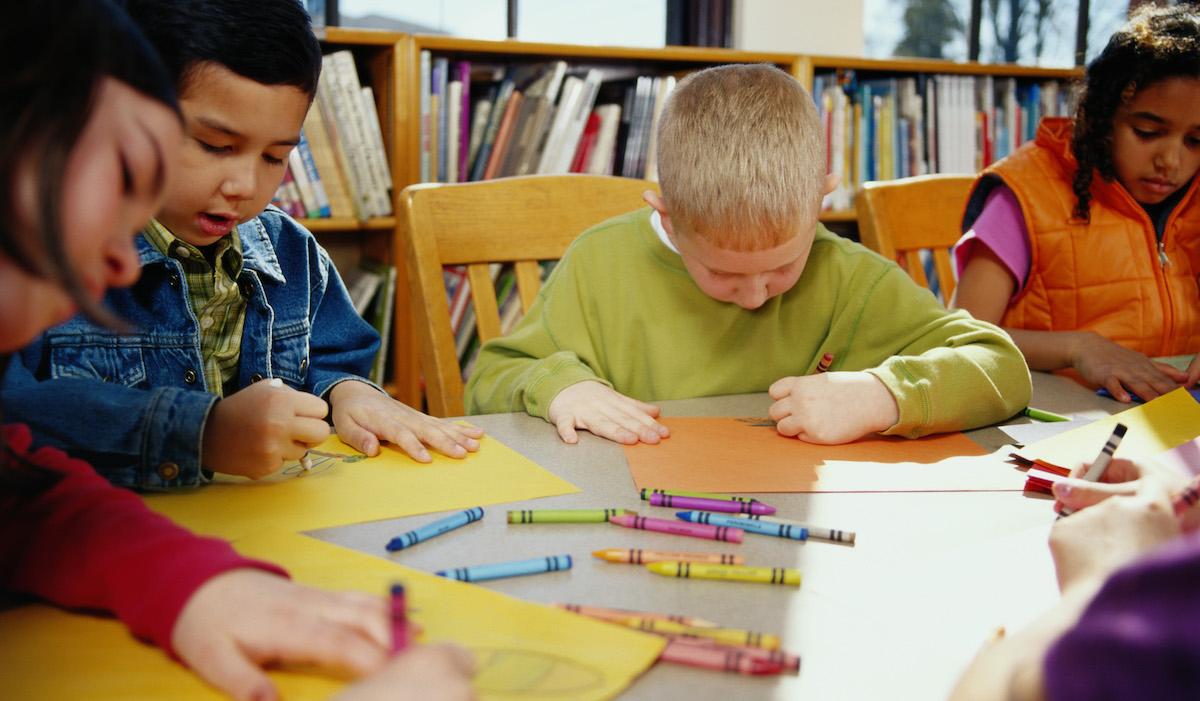 Can I throw crayons away?
According to Chuck It Junk Removal, the vast majority of crayons are made from a petroleum-based, waxlike, bi-product known as paraffin. This means that not only are crayons not eco-friendly, but they are also a form of plastic that can remain in landfills for generations, possibly thousands of years.
Article continues below advertisement
Like most plastics, the wax from crayons is not biodegradable, and it is toxic when it does finally begin to break down. On top of that, Chuck It Junk Removal reports that about 75,000 pounds of broken crayons are thrown away annually, worldwide. That's a lot of wasted plastic that most folks don't even realize can actually be recycled.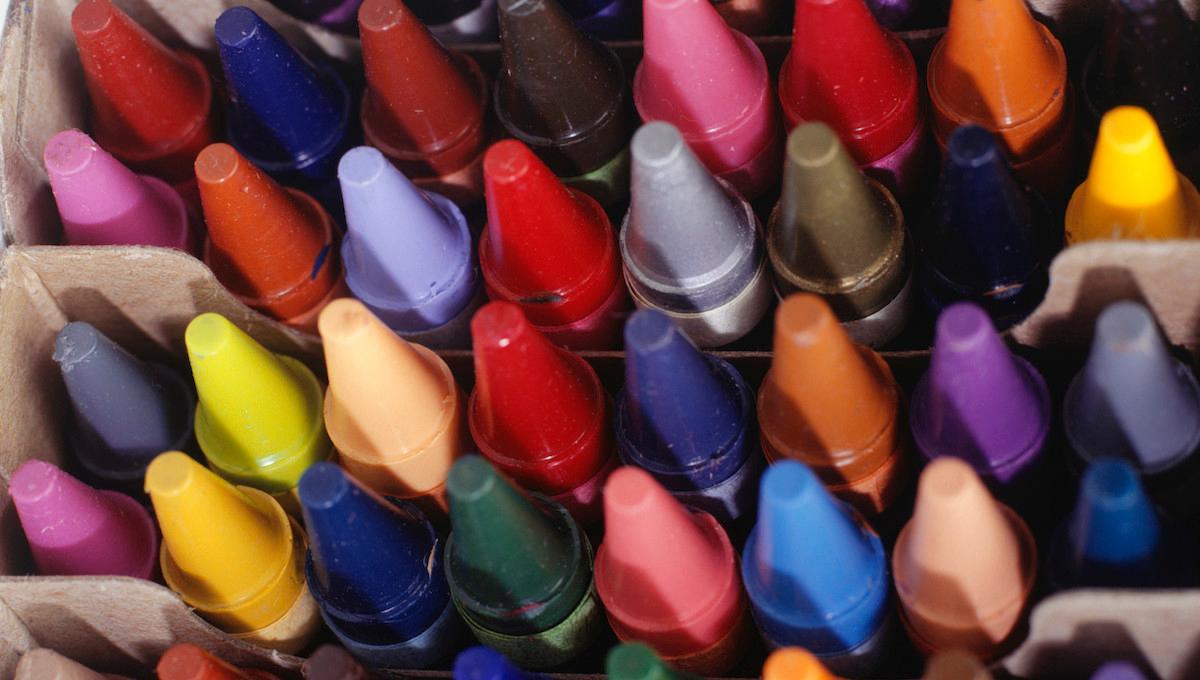 Article continues below advertisement
There are a few programs that will recycle your used crayons.
There are several national crayon recycling programs out there that take unwanted crayons and turn them into new crayons. Before you look for those, however, first try and see if any hospitals, orphanages, shelters, art programs, or daycares in your area have any use for crayons. You never know who could use a bit of color to brighten their day. In these cases, though, make certain that the crayons you're donating are new and unused, not just broken little nubs.
If your crayons are mostly nubs or broken pieces, you might be better served in finding organizations like the National Crayon Recycling Program or the Crayon Initiative to recycle those crayons into bold new colors. The process for sending them to these companies is simple: just throw them into a box and mail them out. Of course, if you want to make their jobs a bit easier, sort and separate the crayons by color group before donating.
Article continues below advertisement
Does Crayola have a crayon recycling program?
Crayola might be the most recognizable brand of crayons in the world, but unfortunately, it doesn't have a recycling program for its crayons. It does, however, run a ColorCycle program for markers, which are recycled into asphalt and roofing shingles. Crayola also runs its factories on 100 percent renewable solar power, and its colored pencils are made from wood found in well-managed forests.