UN Publishes Final, Harrowing Chapter of IPCC Climate Report: "Climate Justice Is Crucial"
The UN and IPCC published the final chapter of its major climate report, known as the Synthesis Report, in March 2023.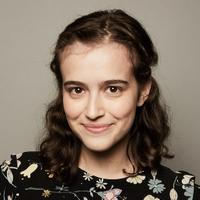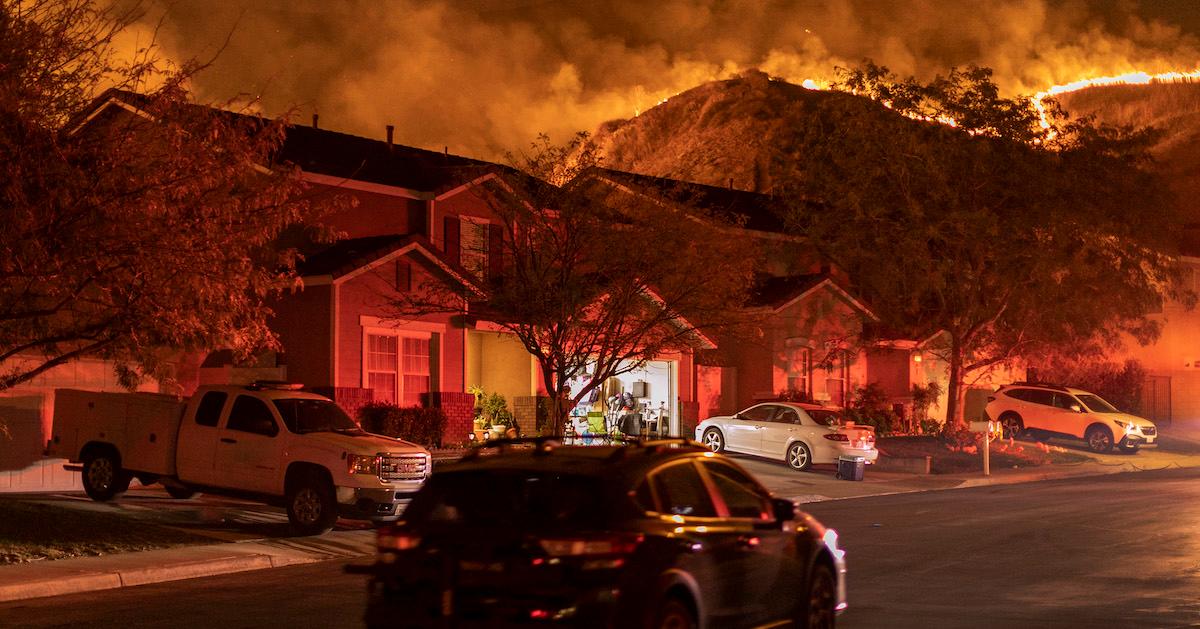 Article continues below advertisement
"Mainstreaming effective and equitable climate action will not only reduce losses and damages for nature and people, it will also provide wider benefits," IPCC Chair Hoesung Lee said in a statement. "This Synthesis Report underscores the urgency of taking more ambitious action and shows that, if we act now, we can still secure a livable sustainable future for all."
Keep reading to learn more about the report's key findings, and what the IPCC recommends in terms of mass climate action.
Article continues below advertisement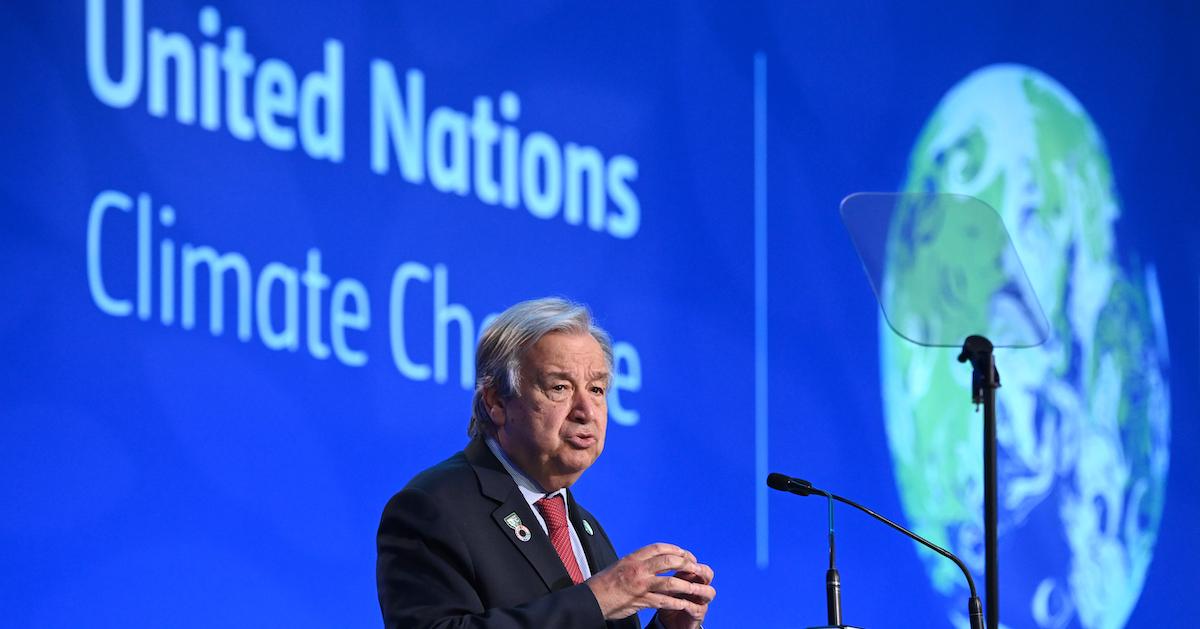 The IPCC Synthesis Report for the Sixth Assessment Report rings the alarms on climate change.
Article continues below advertisement
The new report focuses largely on the ways humanity has caused this crisis for ourselves.
"Human activities, principally through emissions of greenhouse gases, have unequivocally caused global warming," the IPCC declared in a summary of the report. "Global greenhouse gas emissions have continued to increase," the statement continued, attributing this primarily to unsustainable energy use, land use, and overproduction and overconsumption.
"Every increment of global warming will intensify multiple and concurrent hazards (high confidence)," the authors wrote.
"Risks and projected adverse impacts and related losses and damages from climate change escalate with every increment of global warming (very high confidence)," they added. "Climatic and non-climatic risks will increasingly interact, creating compound and cascading risks that are more complex and difficult to manage (high confidence)."
Article continues below advertisement
The report notes the climate crisis' effects on the atmosphere, ocean, biosphere, cryosphere, and weather (including extreme weather and climate events) have contributed to severe losses and damages to both nature and people, especially those in vulnerable communities.
"Climate justice is crucial because those who have contributed least to climate change are being disproportionately affected," stated co-author Aditi Mukherji.
Article continues below advertisement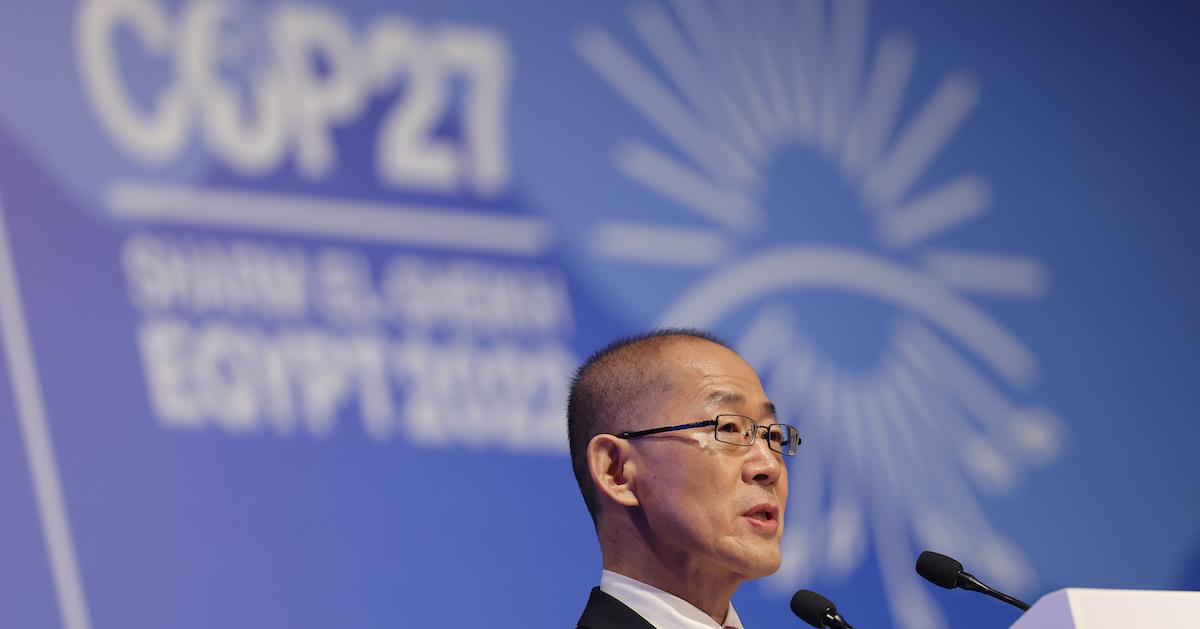 The report found that if we continue producing greenhouse gas emissions at the current rate, we will reach the 1.5 degree Celsius increase as laid out in the Paris Agreement "in the near term," according to various scenarios and models.
In fact, all of these models found that to limit warming to 1.5 degrees Celsius (or even 2 degrees Celsius), we'll need "rapid and deep and, in most cases, immediate greenhouse gas emissions reductions in all sectors this decade."
Article continues below advertisement
Interestingly, the report finds that there has been an upswing in climate adaptation planning and execution of these plans, leading to some progress in certain areas.
Additionally, the report notes that laws and policies regarding climate mitigation have grown significantly over the past decade or so.
However, these efforts have not been nearly enough — clearly.
Article continues below advertisement
The IPCC's climate report calls for extensive climate action.
"There are multiple, feasible, and effective options to reduce greenhouse gas emissions and adapt to human-caused climate change, and they are available now," the IPCC stated in a press release about the report.
"Taking the right action now could result in the transformational change essential for a sustainable, equitable world," the release added.
Article continues below advertisement
So, what would that action look like?
The IPCC believes that the solution will come down to "climate resilient development," which is essentially integrating both climate adaptation measures and measures that will significantly reduce and avoid greenhouse gas emissions.
This would primarily include fostering the transition to renewable energy and facilitating low-carbon methods of transportation, as well as many changes in the food industry, buildings, and land use.
Making the recommended changes would not only significantly reduce greenhouse gas emissions, but it would also reduce air pollution, and therefore have major benefits on public health.
Article continues below advertisement
It's most vital that these measures are taken in low-income, BIPOC, and otherwise marginalized communities, according to report co-athor Christopher Trisos. "Accelerated climate action will only come about if there is a many-fold increase in finance. Insufficient and misaligned finance is holding back progress," he stated.
Article continues below advertisement
"This report is a clarion call to massively fast-track climate efforts by every country and every sector and on every timeframe," added UN Secretary-General António Guterres, as per The Guardian. "Our world needs climate action on all fronts: everything, everywhere, all at once."
Basically, there is still hope — as long as the world's most powerful government leaders actually take swift and significant climate action. And it's certainly time for them to do that.