On the Bright Side, Climate Change Is Creating More Rainbows
Even though climate change is making our planet uglier in every way possible, it could contribute to the appearance of more rainbows.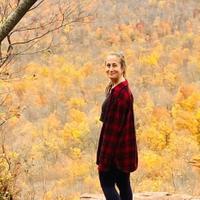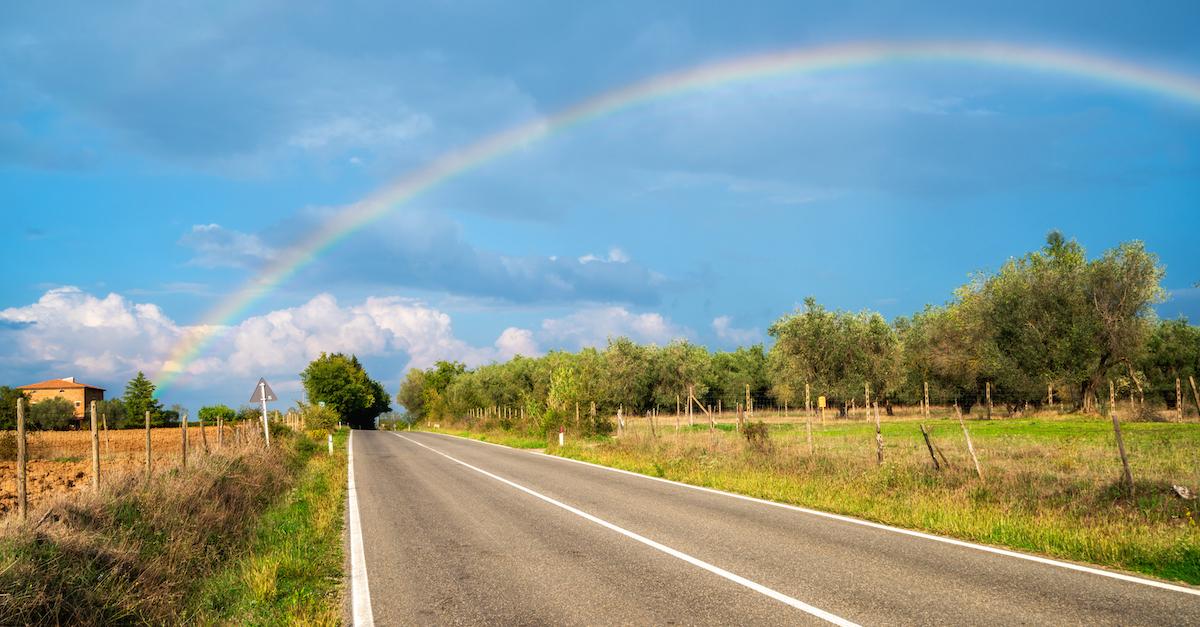 Climate change is making our planet uglier in every sense of the word — it's depleting coral reefs, killing rainforests, and reducing biodiversity. However, it could be making the sky (slightly) more colorful.
A new study has found that climate change could lead to more rainbows. While this certainly isn't a valid reason to celebrate global warming, it's an intriguing phenomenon that will certainly keep us entertained, until policymakers finally take action against the ongoing climate crisis.
Article continues below advertisement
Even though research has deduced how climate change will affect livelihood and health of people on Earth, not much has been done to look at how it will affect life otherwise.
"Living in Hawai'i, I felt grateful that stunning, ephemeral rainbows were a part of my daily life," the lead author of the study, Kimberly Carlson of New York University's Department of Environmental Studies program stated. "I wondered how climate change might affect such rainbow viewing opportunities."
But it's bound to change even inconsequential aspects of living, which includes factors as minute as how the sky will look on a daily basis.
"Climate change will generate pervasive changes across all aspects of the human experience on Earth," Carlson continued. "Shifts in intangible parts of our environment — such as sound and light — are part of these changes and deserve more attention from researchers."
Article continues below advertisement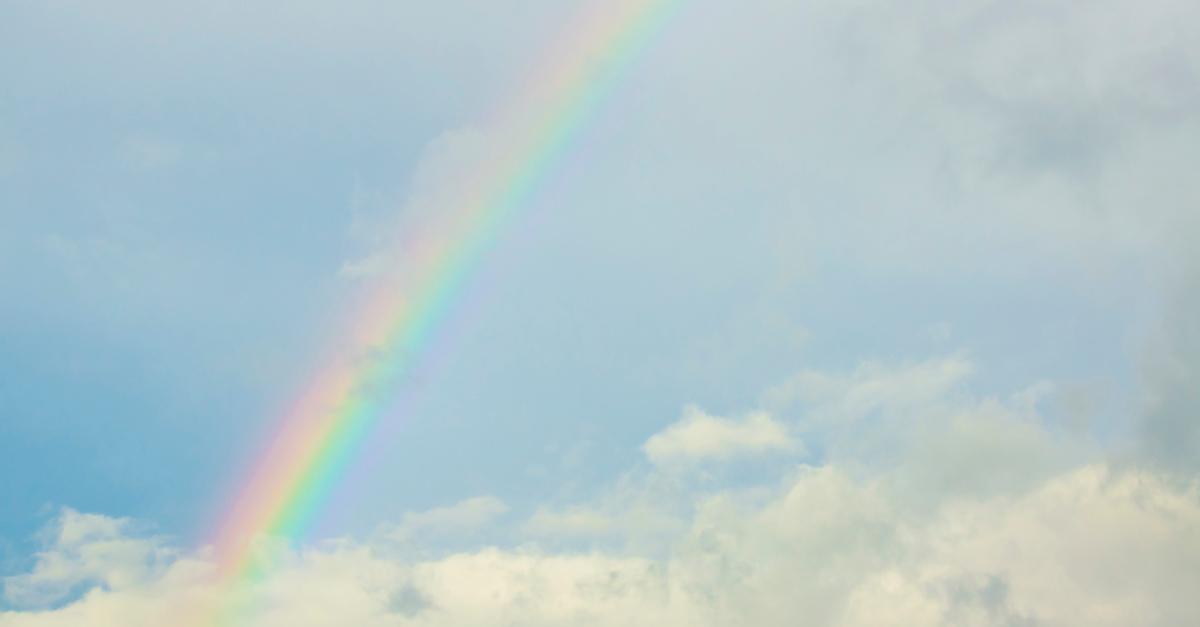 Why is climate change expected to produce more rainbows?
Climate change certainly isn't sunshine and rainbows, though it may actually lead to the formation of more rainbows, according to a new study led by researchers from University of Hawaii at Manoa.
In the study, which was published to Global Environmental Change, scientists identified what makes a true rainbow. They looked at a rainbow prediction model, which was based on precipitation maps, cloud coverage, sun angle, and locations of rainbows past.
Article continues below advertisement
This was then used to predict current and future rainbows on a global scale, per Nature World News. It suggested that islands are rainbow hotspots, but it also showed they're going to become more common elsewhere.
Higher elevations will experience warmer conditions, and they are likely to start receiving more rain than snow, resulting in more rainbows. However, places that start to receive even less rain (such as regions where droughts are more prevalent), will see less rainbows than before.
Researchers estimate that by 2100, we will start seeing up to 5 percent more rainbows than we did at the start of the 21st century. So even though our planet may be crashing and burning... at least the sky will look pretty? (Yes, that was sarcasm).
Article continues below advertisement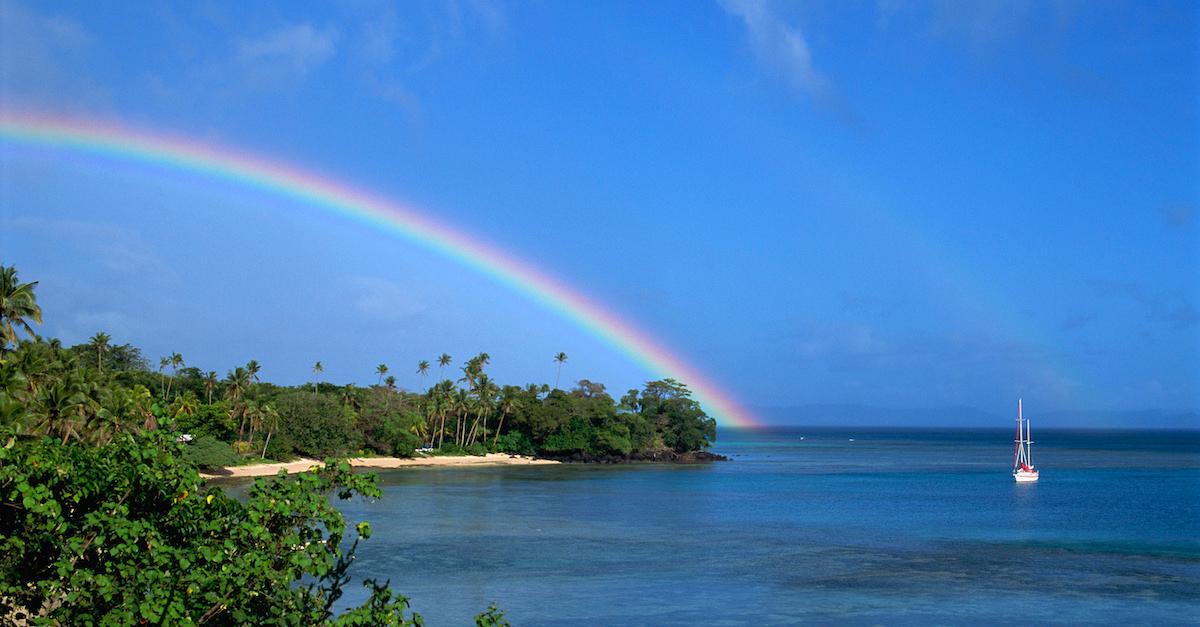 But on the ground, climate change will likely make things less colorful.
Even though atmospheric phenomena may be more colorful with weather conditions relating to global warming, it's bound to make life on the ground a little more dull. Sadly, drought, pesticides, and other factors relating to climate change are killing off our pollinators and plants alike.
With vegetation becoming less biodiverse, pretty soon, our grasslands and forests could be nearly barren.
Like we said, rainbows are no reason to keep climate change going. It's up to us to keep up the fight against the ongoing climate crisis — having less rainbows will make them more exciting to see, anyway.