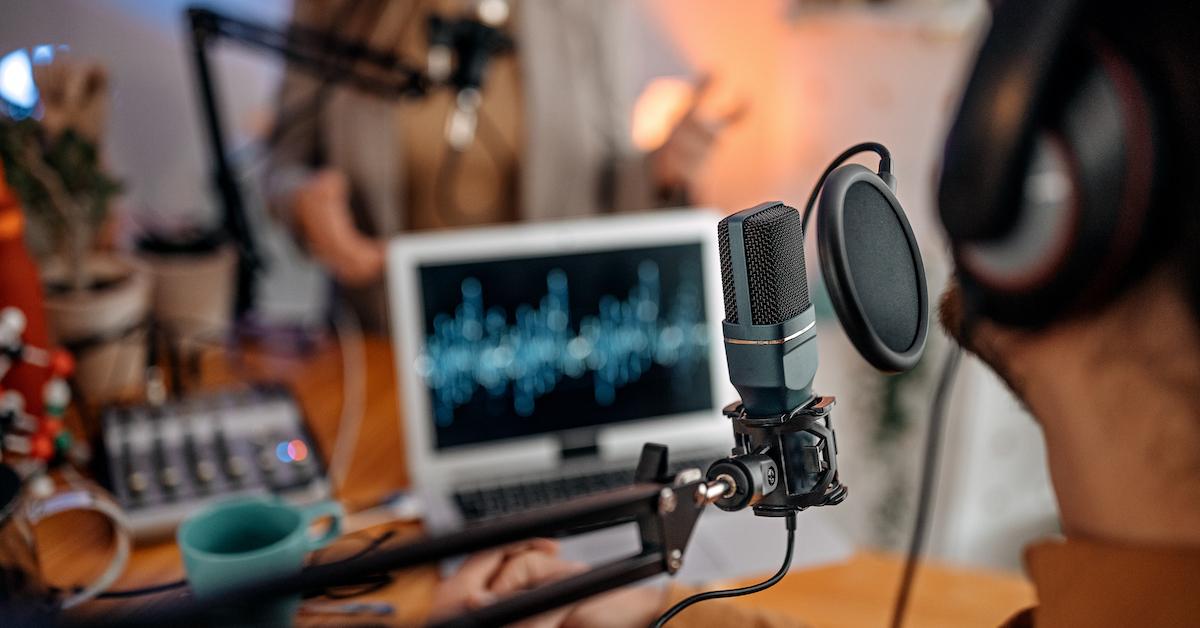 5 Climate Change Podcasts That Will Educate, Energize, and Inspire You
You don't just have to live the effects of climate change… you can listen to them, too!
In that spirit, we've rounded up some of the best podcasts on climate change to help you do just that.
Article continues below advertisement
These podcasts all feature incredible expert guests, helping the hosts dive into niche climate-related topics. Overall, each of these pods aim to educate listeners on climate issues and give them a dose of hope.
We recommend downloading a few episodes from any of the following climate podcasts before your next commute.
How to Save a Planet
How to Save a Planet, hosted by podcast network Gimlet Media, its CEO Alex Blumberg, and "a crew of climate nerds," aims to leave its listeners feeling energized about fighting climate change. It was previously co-hosted by the incredible marine biologist and climate activist Ayana Elizabeth Johnson, and we recommend scrolling back to hear some of her episodes.
Article continues below advertisement
Episodes span a breadth of topics, such as lawns, biking, Shein, and the Qatar World Cup. There's even an episode of How to Save a Planet interviewing former Exxon employee Dar-Lon Chang, as well as an episode interviewing Adam McKay, the writer and director of Don't Look Up, the 2021 feature film that serves as an allegory for the climate crisis.
Article continues below advertisement
Climate Positive
Climate Positive is a podcast brought to you by Hannon Armstrong, a public investment company that is "solely dedicated to investments in climate solutions." Hosted by three of the company's employees (Hilary Langer, Chad Reed, and Gil Jenkins), the pod focuses on feeling positive, hopeful, and ready to take climate action in the face of climate doomism.
Article continues below advertisement
Each episode of Climate Positive features an interview with a different climate expert, including attorneys, business leaders, and scientists, to learn about the work they are doing to create a "more just and sustainable future."
Article continues below advertisement
Climate Rising
Presented by the Harvard Business School Business & Environment Initiative, Climate Rising focuses on the ways the climate crisis impacts the business world, addressing "the full spectrum of business concerns." The pod interviews the leaders of various businesses and nonprofits, and is a practical listen for anyone in a business leadership role, as the guests — as well as the Harvard faculty hosts — often share advice on how companies can do more to address climate change.
Article continues below advertisement
That said, some listeners may be critical of Climate Rising glorifying greenwashers, as many of the episodes interview leaders at large nonprofits and corporations. For instance, one episode features an interview with Jenny McColloch, the Chief Sustainability Officer for McDonald's; another interviews Kathleen McLaughlin, Walmart's Chief Sustainability Officer.
Article continues below advertisement
America Adapts: The Climate Change Podcast
Sponsored by the nonprofit Social Good Fund, America Adapts focuses on climate adaptation, which is when humans must make changes to adjust to the effects of climate change. On the pod, host Doug Parsons interviews a variety of people about the climate adaptation tactics they have done, are currently working on, or think the world needs to do more of. Topics discussed include affordable housing, chronic flooding, and the IPCC report.
Article continues below advertisement
Article continues below advertisement
My Climate Journey
MCJ Collective's My Climate Journey is hosted by Jason Jacobs and Cody Simms, and each episode is another "deep-dive conversation" with leaders in the climate space. The podcast focuses on climate education as well as solutions, covering a wide breadth of topics related to climate change. Interview guests include professor and author Dr. Leah Stokes, Climate Town creator Rollie Williams, and Zero Acre Farms CEO Jeff Nobbs.
Article continues below advertisement
Overall, My Climate Journey describes itself as "a podcast for those seeking to better understand climate change and how to help" — and that's certainly something anyone should be able to stand behind.