How Climate Town Is Bridging Humor and Climate Education on YouTube (Exclusive)
Climate Town is a YouTube channel, hosted by Rollie Williams, filled with episodes that make climate education hilarious.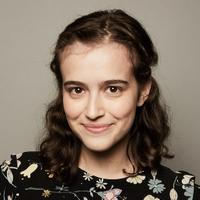 Climate change is a deeply important topic for humans to learn about — but sometimes, understanding the complex issues related to the climate crisis can be overwhelming, and a little humor can help the medicine go down. That's why New York-based comedian Rollie Williams founded Climate Town, a YouTube channel that aims to bridge together climate and comedy.
Article continues below advertisement
In less than two years, the channel has garnered more than 331,000 subscribers and millions of video views, helping numerous curious viewers learn about climate-related issues from fast fashion to carbon offsets and gas stoves, all while having a laugh. Think Last Week Tonight with John Oliver, but filmed on-location instead of in a studio, filled with silly chyrons and special effects, and focused on hyper specific climate-related topics in short, digestible episodes. (Plus, each episode even has a classroom-friendly version for kids.)
To learn more about Climate Town, how the hilarious YouTube channel got started, and advice for getting involved with climate action, Green Matters recently spoke with Williams via email.
Article continues below advertisement
Rollie Williams started Climate Town on YouTube to make climate education more digestible and humorous.
Originally hailing from Colorado, Rollie Williams moved to New York City after college to pursue improv and sketch comedy, while supporting himself with math and science tutoring gigs.
Though Williams got his undergraduate degree in biochemistry, he actually first learned about the severity of the climate crisis through a comedy show.
Article continues below advertisement
"I pitched a comedy show to a theater that would star a strung out Al Gore hosting a basement comedy show. I thought it would be an interesting comedic vehicle, and the show got picked up for a run," Williams tells Green Matters.
"The show became a talk show featuring Al Gore named An Inconvenient Talk Show, and I had to research a lot of climate science to generate enough comedy material to fill the time," he explains. "Through that research a picture of the climate crisis became clearer and clearer."
From there, Williams decided to take his involvement in the climate movement further, and went on to earn a master's degree in Climate Science and Policy from Columbia University.
He continued hosting An Inconvenient Talk Show for live audiences, and envisioned one day translating it into a video format, but couldn't find the time. However, all that changed in 2020, when live theater shut down.
Article continues below advertisement
"When the pandemic struck, I had the time to make the videos, so I strategized exactly how I wanted the videos to look and feel," Williams says.
"I worked for a bunch of places making informative videos so I knew how to edit," he explains. "I did a bunch of comedy shows throughout the years, so my primary method of communication was always comedy. I work for a Japanese billiards company making comedy videos that explain various key moments in billiards history, so I knew it was an effective strategy. All this came together for Climate Town."
Article continues below advertisement
Article continues below advertisement
Since then, Williams has written and starred in around 20 Climate Town episodes (with the help of his team), each of which uses comedy to make a different climate-related topic easy to understand. The videos are filmed on-location, often at the places the episode sets out to criticize, like gas stations, big banks, and fast fashion stores, which helps set the stage and keep each scene feeling fresh and entertaining.
Article continues below advertisement
However, Williams' favorite episode thus far was "Exxon Lobbyist Caught on Camera Going Full Cartoon Villain," which details climate activists who went undercover as people from an oil company and contacted an ExxonMobil executive. The activists recorded their Zoom interview with him, and captured him confessing to a number of "cartoon villain level evil plots that ExxonMobil had spearheaded to delay action on climate change," according to the episode.
Article continues below advertisement
"The people who did this sting operation are so amazing and did an incredible job, and I was really, really excited to amplify it," he says. "That sting operation was just such a perfect encapsulation of big oil."
Article continues below advertisement
Rollie Williams shares his advice for getting involved with fighting climate change.
When asked what has been the most shocking thing he's learned about the climate crisis in doing research for his channel, Williams says it is "how obvious the solutions are and how incredibly entrenched the current system is in not finding those solutions."
That said, he has a few pieces of advice for those who want to do more to fight climate change.
"Get informed about the climate crisis. Read books about it, read articles, watch documentaries, get informed as hell," Williams says.
He also recommends getting involved in community action. "Join your local chapter of a climate group, talk to your state representatives, join marches, get involved. Also vote," he says.
And finally, Williams wants to put out a reminder that the people in power are those to blame for the climate crisis, not individuals. "Don't be pulled down by the climate purity test," Williams says. "It is not true that if you are complicit in the system, you are just as guilty as the people preventing progress."