Leo DiCaprio's Advice for 'Don't Look Up' Viewers Who Are Ready to "Stop Freaking Out & Start Doing Something"
The meaning of Don't Look Up is the same one that climate scientists have been trying to tell the public for decades — here's how you can get involved.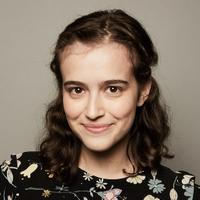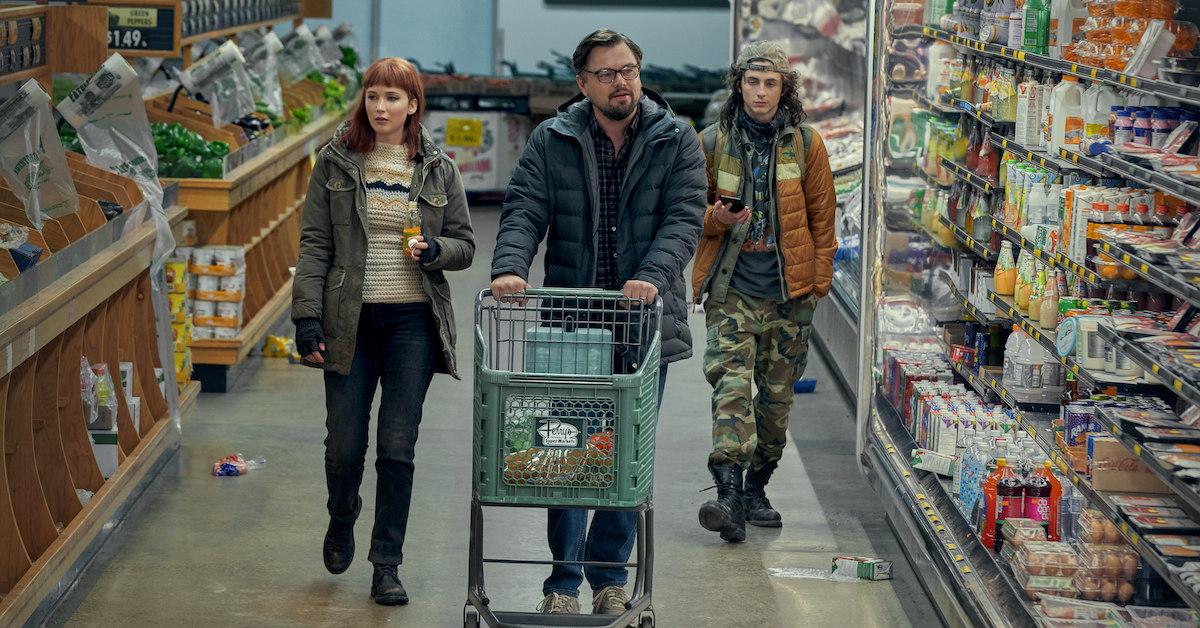 Yes, Don't Look Up is an entertaining movie filled with celebrities, action, and romance — and it's also pretty damn terrifying. But the team behind the film doesn't want viewers to feel scared forever. Instead, they hope Don't Look Up will inspire people to take action to protect our planet and fight climate change.
The meaning of Don't Look Up is the same message that climate scientists have been trying to tell the public for decades. So, Leonardo DiCaprio and the rest of the Don't Look Up crew have partnered with an organization to help spread that message and empower fans of the film.
Article continues below advertisement
The meaning of 'Don't Look Up' is all about the climate crisis and humanity needing to step up.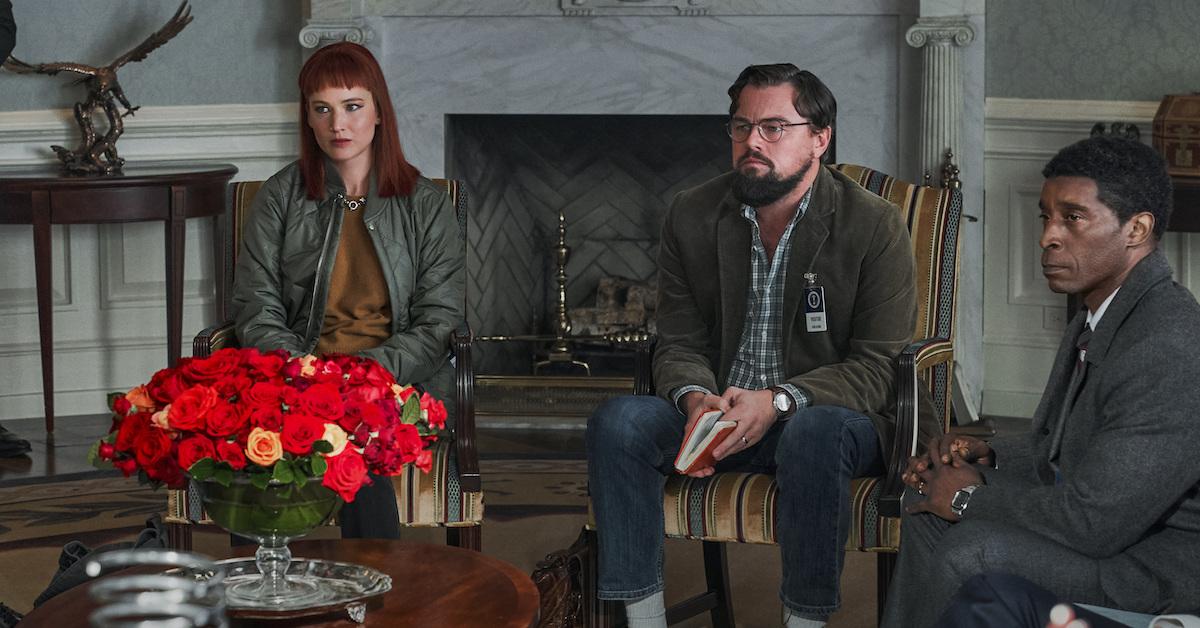 Don't Look Up is a dark comedy, science fiction film about two scientists (DiCaprio and Jennifer Lawrence) who discover a giant planet-destroying comet hurtling towards Earth; when they try to ring the alarm that the planet will be destroyed in just a few months, they are incredulous to discover that most people simply don't care — including the Trumpian U.S. president, played by Meryl Streep.
When the Don't Look Up trailer first came out, many people wondered if the forthcoming movie was an allegory for the climate crisis. Now that the movie has been released — in limited theaters in early December and then on Netflix on Dec. 24 — anyone who's seen it can tell that it definitely is a metaphor for the climate emergency, and the ways scientists, the media, politicians, and the public talk about it.
Article continues below advertisement
In fact, when asked to describe Don't Look Up in a nutshell, DiCaprio called it "an analogy of modern day culture and our inability to hear and listen to scientific truth," in a video he posted on Instagram. "There are some hard truths that these characters need to face, much like we do as a species on Earth."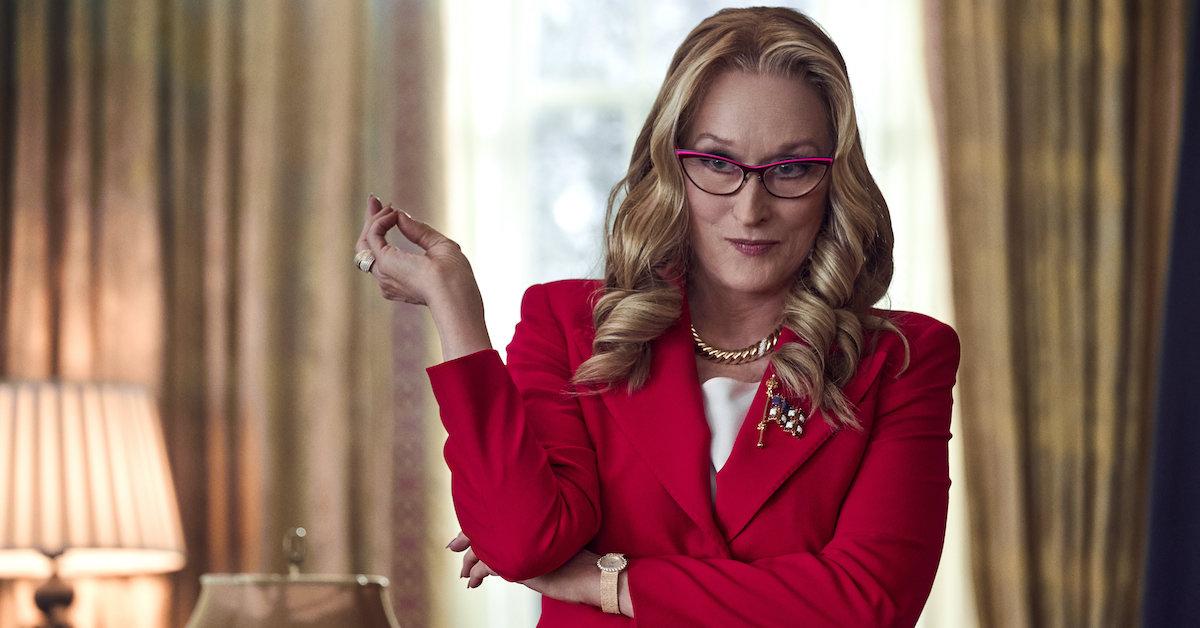 Article continues below advertisement
"We have this very finite window of 10 years to make this transition. If we're not voting for leaders or supporting everything that has to do with climate mitigation, we're going to have a fate very similar to these characters," the actor and activist continued. "We're already feeling the ramifications of the climate crisis, and the world is gonna be a different place [for] years to come."
DiCaprio added that Don't Look Up "brings a mirror to our entire culture and how we deal with bad news, and whether us as a species can evolve to truly focus on what is ultimately the most important issue that's ever faced humanity in the history of civilization."
Article continues below advertisement
'Don't Look Up' has partnered with Count Us In to empower viewers to take climate action.
On Dec. 29, Leonardo DiCaprio announced that Don't Look Up partnered with Count Us In, an organization working to build a community of people taking actions to reduce their environmental impacts. "We need to work together to end the climate crisis," DiCaprio tweeted. "The harmful ramifications of climate change are ongoing and undeniable. It is crucial we take the necessary steps to protect our planet," he added on Instagram.
Article continues below advertisement
"Ready to stop freaking out and start doing something?" the partnership's website reads. "So there's no comet. But the climate crisis is hurtling towards us. And you can have a hand in solving it with simple steps like these."
Article continues below advertisement
The website lists 12 steps people can take to protect our planet, along with quizzes, pledges, and tips on how to actually do those things. It also encourages people to create a login for the website, so they can track their progress. The steps are:
Keep politicians accountable
Switch to clean energy
Spark ideas at work
Cut food waste
Be kind to your mind
Use sun power
Make your money count
Save with LED lights
Insulate your home."
Though the zero-waste movement has really taken off in recent years, many environmentalists have become critical of people who see reducing their personal environmental footprints as climate action, arguing that the politicians, industries, and corporations who are responsible for the climate crisis should be the ones taking responsibility.
The good news is, we can urge politicians to take sweeping climate action (as suggested in tip No. 2) while also eating plant-based diets, working to reduce food waste, and powering our homes and cars with clean energy. Humanity is seriously struggling to fight off this crisis, and we need all the help we can get. It would be fantastic if Don't Look Up actually gets viewers to take action for the planet — and even more fantastic if the production makes a huge donation to help the cause.