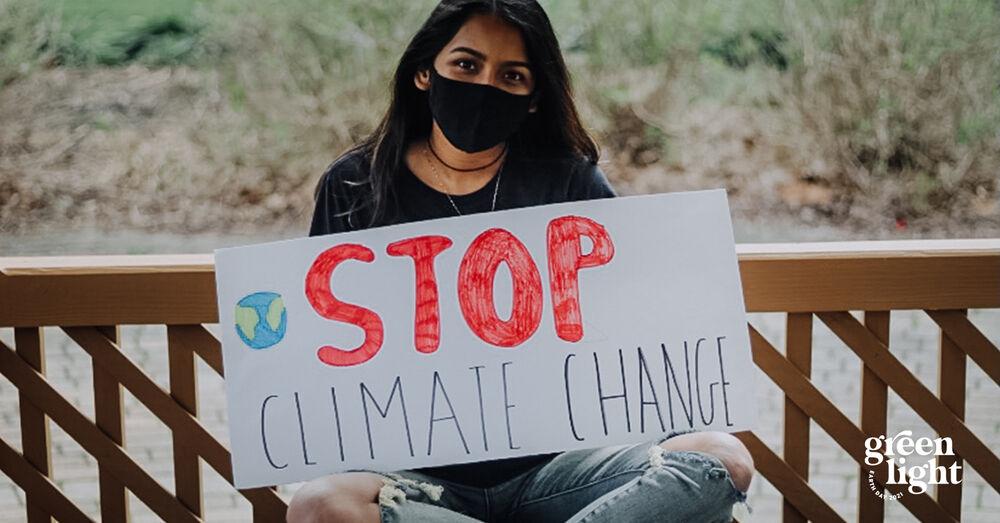 How to Make Your Environmental Activism More Intersectional (Exclusive)
To effectively fight against climate change, we must fight for so much more than simply "the environment." To be the best environmental activist possible, one must become a more intersectional activist.
Article continues below advertisement
In honor of Earth Day, we asked a few of the internet's most inspiring intersectional environmental activists for their top advice on making one's climate activism more intersectional — not only for the benefit of the planet, but also for the benefit of the people on it.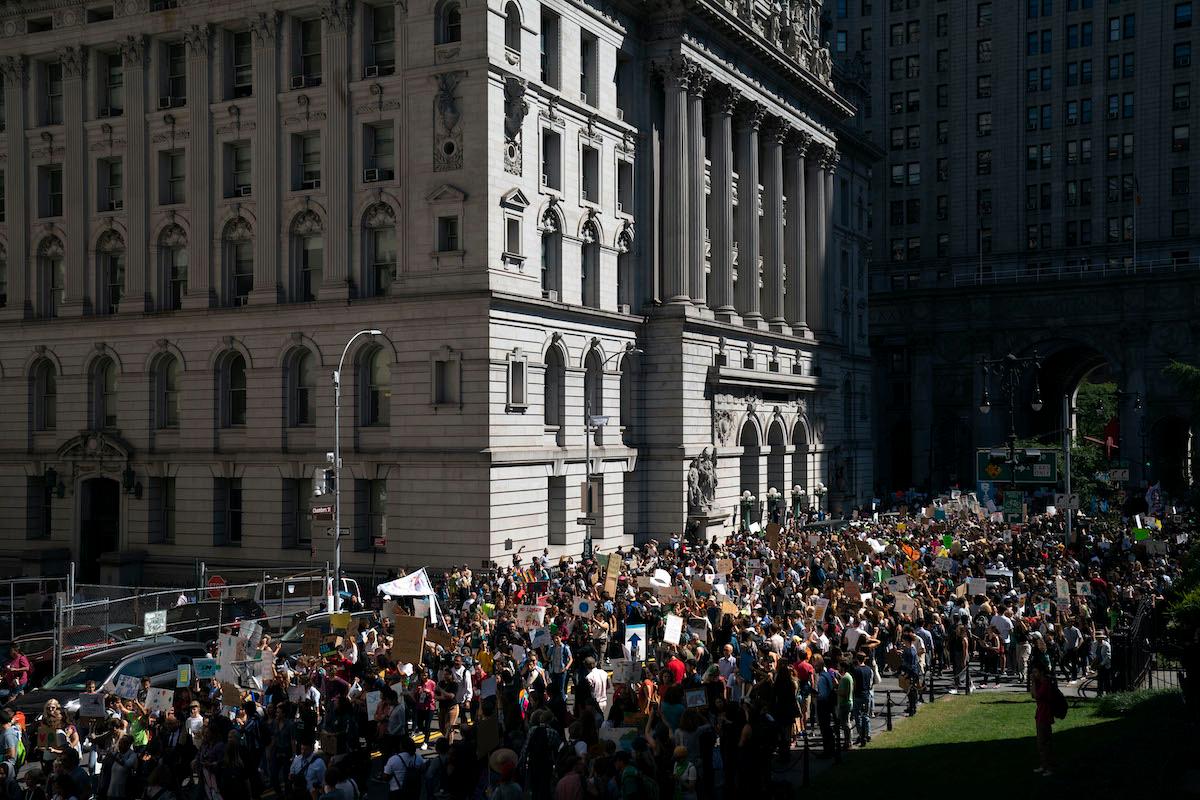 What is an intersectional activist?
Intersectionality is the idea that all social justice issues — namely race, gender, and class, as well as environmental justice — are connected. Professor Kimberlé Crenshaw created the term in 1989, according to Vox. She introduced the term intersectionality in an academic essay titled "Demarginalizing the Intersection of Race and Sex: A Black Feminist Critique of Antidiscrimination Doctrine, Feminist Theory and Antiracist Politics." For the paper, Crenshaw centered her analysis around Black women to highlight their experiences, as well as the ways society erases Black women's experiences — for example, by focusing on the most-privileged group members in race and sex discrimination cases, thereby marginalizing Black women and other "multiply-burdened" people, as Crenshaw noted in the groundbreaking essay.
Even though the term has been in use for more than two decades, the idea has exploded in recent years. It became much more prevalent in the modern climate movement during the summer of 2020, when Leah Thomas, Diandra Marizet, Sabs Katz, and Phil Aiken founded the Intersectional Environmentalist (IE) platform.
How to be a better intersectional environmentalist, according to some of our favorite climate activists:
Here's advice from seven of our favorite climate activists on how to become a better intersectional environmentalist and activist.
Diandra Marizet
Diandra Marizet is a co-founder of Intersectional Environmentalist, a blogger, and a brand strategist. She uses her personal platform and IE's platform to educate followers on climate justice issues. When Green Matters asked for Marizet's best advice on becoming a better intersectional activist, here's what she had to say:
"Intersectional environmentalism is a lens meant to support a life long journey. As activists, we are going to learn everyday. Shifting the language and narrative that we use when we talk about environmentalism and social injustices is imperative to being more intentional and intersectional in our work. Many issues from sustainability to feminism to fashion are intrinsically connected, and we need to continue asking how and create solutions that will address those intersections."
Kristy Drutman, aka Brown Girl Green
Kristy Drutman is the host of Brown Girl Green, a podcast and media series where she interviews environmental leaders, often about diversity and inclusion within the climate movement. Here's what she advises for those who want to make their activism more intersectional, as she tells Green Matters:
Article continues below advertisement
"My best advice for those who want to make their environmental activism more intersectional is to diversify the list of books, podcasts, activists, and content creators they follow and learn from. Diversifying your environmental information will not only help you become a more effective and informed advocate, but can also present new opportunities for you to build allyship and community with folks you would most likely never hear about in the mainstream media. If you can volunteer your time, resources, and platforms to support, amplify, and collaborate with diverse groups fighting for environmental justice, your work will naturally embody a more intersectional approach."
Article continues below advertisement
Isaias Hernandez, aka Queer Brown Vegan
Isaias Hernandez, better known as Queer Brown Vegan, is a vegan and zero-waste environmental educator. He serves on IE's council, and he uses his personal Instagram and blog to share advice on how to be a better intersectional activist. Hernandez tells Green Matters:
Article continues below advertisement
"Be more ready to be wrong than to be right. When we are wrong, we are being challenged to rethink the way that we have been taught. When given different perspectives that come from different regions from your values, it exposes you to multidimensional issues. When we are unlearning, we are doing ourselves a favor to broaden our perspectives and becoming better advocates for the planet."
Article continues below advertisement
Devishi Jha
Devishi Jha is only 18, and she is already the CEO of her own company: Voyagers, a youth-led eco-consulting platform that has helped companies including IKEA, Procter & Gamble, and Unilever to be more sustainable. The young entrepreneur and environmentalist is also an incoming Harvard University student and the Director of Partnerships at Zero Hour. She tells Green Matters:
Article continues below advertisement
"Read up on the intersectionalities that climate justice has with race, ethnicity, class, gender, etc. and then find a space that is working on the specific causes that you are most passionate about. It's important to diversify the sources of information you're following, and be prepared to consider opinions and ideas that you haven't thought about before."
Article continues below advertisement
Faithfully Sustainable
Faithfully Sustainable is a BIPOC and Muslim organization that uses education, activism, and entrepreneurship to connect faith with environmental and social justice. You can donate to the organization via PayPal or Cash App. The Faithfully Sustainable team is all about intersectional activism, and the team exclusively tells Green Matters:
Article continues below advertisement
"To make our environmental activism more intersectional, we must listen to, learn from, and actively support the many communities who are directly impacted and are/have been on the frontlines of addressing environmental racism and climate injustice for years. For us at Faithfully Sustainable this looks like centering lower income Black, Indigenous, and People of Color Muslims and non-Muslim allies. As Black and Brown Muslim women, we share our perspectives/solutions on sustainability which are grounded in Islam, while highlighting our community members themselves and listening to them speak about their experiences, rather than merely speaking about them."
Article continues below advertisement
Summer Dean, aka Climate Diva
Summer Dean, better known as Climate Diva, is a writer, climate communicator, and model. Dean puts her comedy skills to use on Instagram and TikTok, where she often makes funny videos educating her followers on climate issues. Here's her best advice for being a more intersectional activist, as she tells Green Matters:
Article continues below advertisement
"I think the best way for people to make their environmentalism more intersectional is to learn about the diverse history of environmentalism. We're often taught about environmental history from a western, white point of view. It's crucial to learn about Indigenous histories and ways of building relationships with the earth in order to build a true understanding of what environmentalism and sustainability really are. You can start by reading books like Braiding Sweetgrass, Black Nature, and There's Something In The Water."
Article continues below advertisement
Pattie Gonia
Environmentalist drag queen and IE council member Pattie Gonia uses their platform on Instagram to bring together the LGBTQIA+, climate, and outdoor communities, and they constantly exemplify how to be an intersectional activist.
In a recent interview with Green Matters, Pattie Gonia shared their best advice for doing just that. The Aspiration spokesperson encouraged readers to "create connections with people that are not like you, who come from different life experiences," because it will help make you "more equipped to advocate and support them."
Article continues below advertisement
Pattie also thinks that people who want to make their activism more intersectional should ask themselves the following questions: "What's the work that's available to me and only to me? ... What are your talents? What are you good at? What do you deeply care about in the climate space? What are pieces of your identity, and who you are and what you love? How can you intersect … all of those different circles?"
This article is part of Green Matters' 2021 Earth Day programming, #GreenMattersGreenlight: A week-long campaign spotlighting ways you can protect the planet for Earth Day and beyond. We're celebrating planet Earth giving us the greenlight to take climate action.