Hilary Duff on Her Family's Sustainable Swaps, Who "The Father" Might Be, and More (Exclusive)
Hilary Duff recently opened up to Green Matters about 'How I Met Your Father,' her family, sustainable living, and more.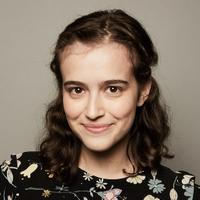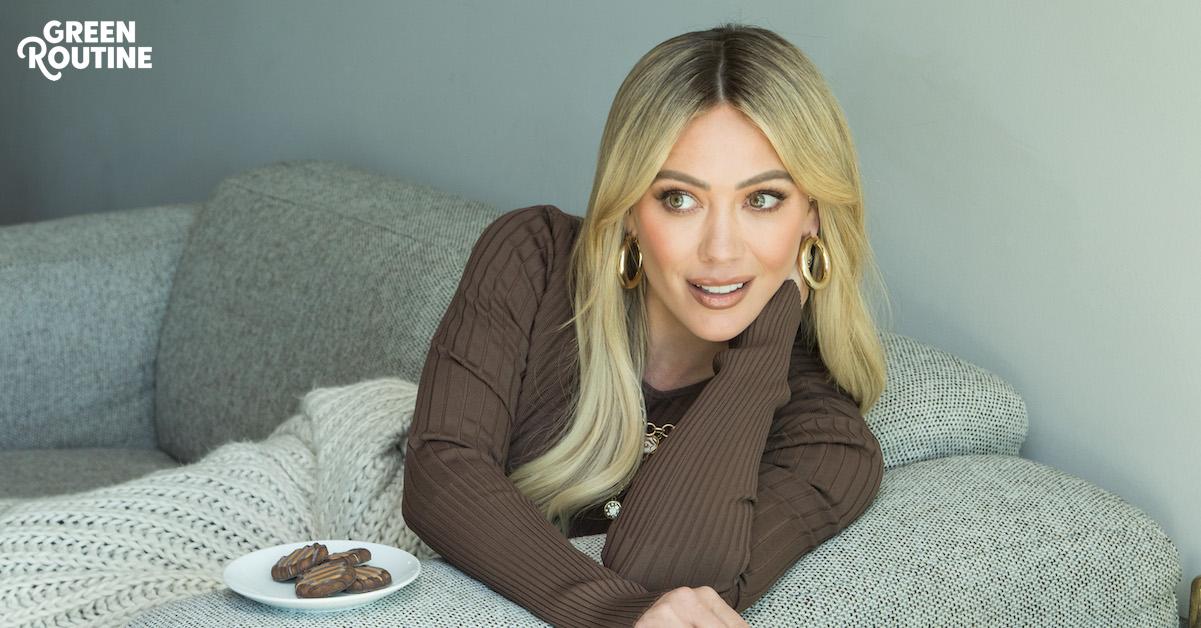 From Lizzie McGuire to Cadet Kelly, Hilary Duff has played some of the most iconic TV characters of all time — in the eyes of millennial women, at least. Nowadays, the actress continues to take on roles that women of her generation can relate to, as she is currently producing and starring in How I Met Your Father on Hulu.
Duff is also a mom of three — to Luca, born in 2012; as well as Banks, born in 2018 and Mae, born in March 2021, whom she shares with her husband Matthew Koma. She is always trying to make better choices for her family's health, such as making plastic-free swaps, choosing cruelty-free and natural products, and swapping the family over to dairy-free oatmilk.
Article continues below advertisement
Green Matters recently caught up with Duff via video chat on behalf of her new partnership with Planet Oat, which is sponsoring Girl Scouts this cookie season. (Yes, it's currently cookie season — and yes, you can order Girl Scout cookies online.)
"I really only do partnerships that make sense to my life, and that are products that I actually authentically use," Duff tells Green Matters. "And we're a big Planet Oat household, I've been using the products for quite a while now."
Duff talked with us about how she incorporates non-dairy milk into her routine, ways her family reduces plastic to live more sustainably, and of course, some scoop on How I Met Your Father, as well as if she has any plans to make music again.
Keep reading for Duff's Green Routine!
This interview has been edited and condensed for length and clarity.
Article continues below advertisement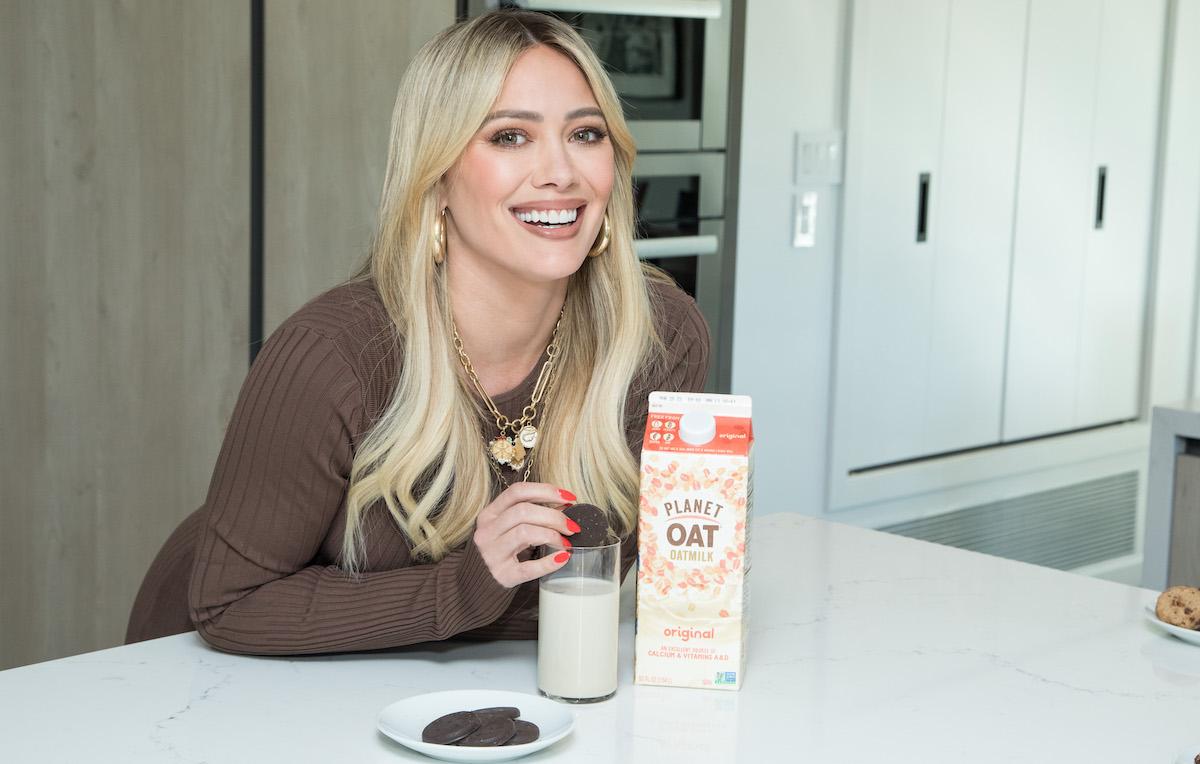 GREEN MATTERS: What inspired you to partner with Planet Oat and Girl Scouts?
HILARY DUFF: I make my latte every single morning with the Extra Creamy Oatmilk. My husband uses it, he's totally dairy-free. And one of my girls is dairy-free, so it's been great for us.
And then, I was a Girl Scout growing up. It's cookie season — I always get excited for this time of year. My mom was also a Girl Scout, and I hope my girls will be too.
Article continues below advertisement
GM: Do you have any favorite uses for oatmilk or any other plant-based swaps that you've made recently?
HD: We use oatmilk for overnight oats a lot. The kids love it because they can put the fruit in that they want, and we can use the vanilla or the chocolate oatmilk.
Sometimes I'll cook with it, if I'm trying to make something creamy. I just have to make sure that I grab the right one, because once I put vanilla oatmilk in spaghetti sauce. That was not ideal. My kids looked at me like, "What's happening?"
GM: In a 2020 story for Parents Magazine, you talked about sustainable living. How are you still incorporating that in your family's lives today?
HD: We got rid of single-use plastic for the most part. Of course we try to do what we can every day, that doesn't mean that it's 100 percent. The kids are really great about it. Luca actually just went on a field trip and they had to use throwaway Ziplocs and paper bags, and he was so upset. We had to go out and buy Ziplocs, we didn't have any. And I was very proud of that moment!
Obviously, we use reusable straws and water bottles in the house. And now that I've wrapped the show, I want to get into composting. It's great because we have chickens, so we feed the chickens most of our scraps and try not to waste any food.
Article continues below advertisement
GM: Is there anything that you've done with your kids in general to get them more involved in understanding the impact we all make on the planet?
HD: Luca's very, very invested in our environment, and it's really sweet. I should actually look into some sort of cleanup program, because he's horrified by littering, and Banks too, I think because she sees him so upset about it. When they see stuff on the streets, they're like, "How could someone do this?"
Article continues below advertisement
GM: I've always loved your hair. Do you have any product swaps you've made that are sustainable or cruelty-free?
HD: I've been loving Vegamour shampoo and conditioner, and Wellbel hair care vitamins. They are all cruelty-free, and I eat them like candy.
I would love to tell you that this is all my hair, but this is all my hair because I purchased it!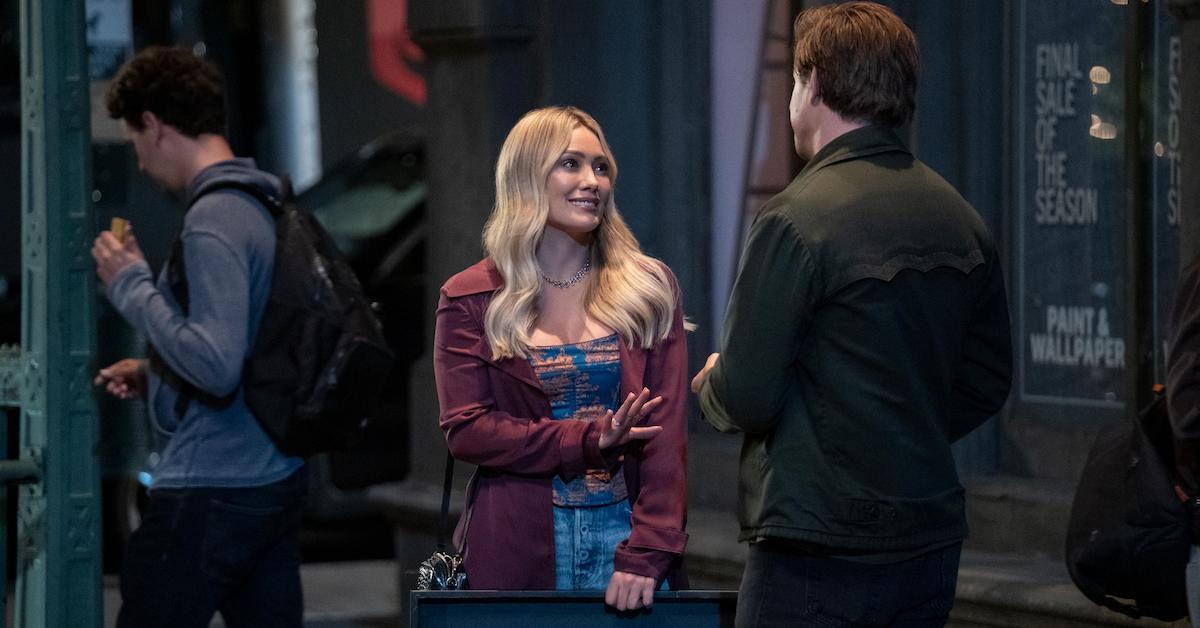 Article continues below advertisement
GM: What else can we expect this season on How I Met Your Father?
HD: It's a little bit of a heavier season for Sophie. She goes on a bit of a self help journey. I really like that we're incorporating those kinds of real moments.
Even though it is a comedy, and it's a very feel-good show, she's starting to grow up a little bit. She puts herself out there which is great, but she doesn't land on both her feet — like, ever. So it'll be nice to watch her find some more relationships in her life that will help her hopefully be more confident.
GM: Obviously you cannot tell me who will be the father, but I'm curious: Do you know? Is that something that you guys have mapped out?
HD: I don't think the writers know, to be honest! I really don't. And I'm not sure we've met him yet. Because in the first episode, Kim Cattrall says, "Your dad was in that room that night." We've shot a whole bunch of flashbacks that you just didn't see.
So [the writers are] constantly playing with people's minds. We're [the cast] just tired of guessing, and we get more satisfaction knowing the little storylines that are coming up that we're filming instead of such big scope stuff. But also, I wouldn't mind if it was Josh Peck, because I love him so much.
Article continues below advertisement
GM: He was the perfect actor for your love interest, because everybody who grew up watching you grew up watching him as well.
HD: I know! We really love to talk about how he was Nickelodeon and I was Disney. It's just nice working with him, because he's such a great human.
GM: It's been 20 years since your album Metamorphosis came out. Do you have any plans to work on more music? I know your husband [Matthew Koma] is in the music industry.
HD: It's always a bit of a light conversation in the house. I truly miss that part of myself. But I'm so busy with my kids and I take so much time away from them. Acting is more of my lifelong career, and it would be great to find a little bit of a balance where I could do both, but the music industry has changed so much.
It's nice that I [live] with a very talented musician, producer, and songwriter, because if at any moment I was like, "I'm ready," he'd be like, "Let's go."
"Green Routine" is a series from Green Matters that invites notable people in the environmental space to share the efforts they make to live more sustainably.