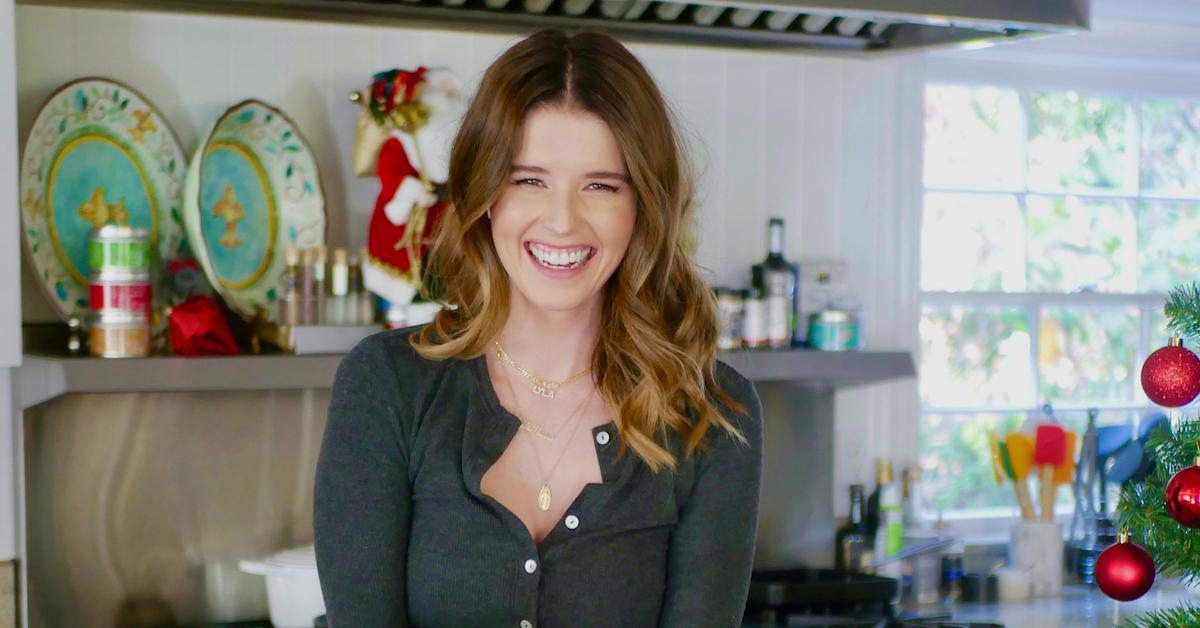 Katherine Schwarzenegger Was Drinking Oatmilk Before It Was Cool — Exclusive
Katherine Schwarzenegger's biggest project during coronavirus lockdowns was, without a doubt, welcoming her daughter Lyla this past August, alongside husband Chris Pratt. But besides caring for her baby, Katherine Schwarzenegger has been keeping very busy with a few other quarantine projects over the past nine months, including encouraging people to vote, advocating for rescuing dogs, and learning to cook plant-based meals.
Article continues below advertisement
To learn more about how Schwarzenegger has been spending her quarantine — and using her platform for social good — we caught up with the actress over the phone this week.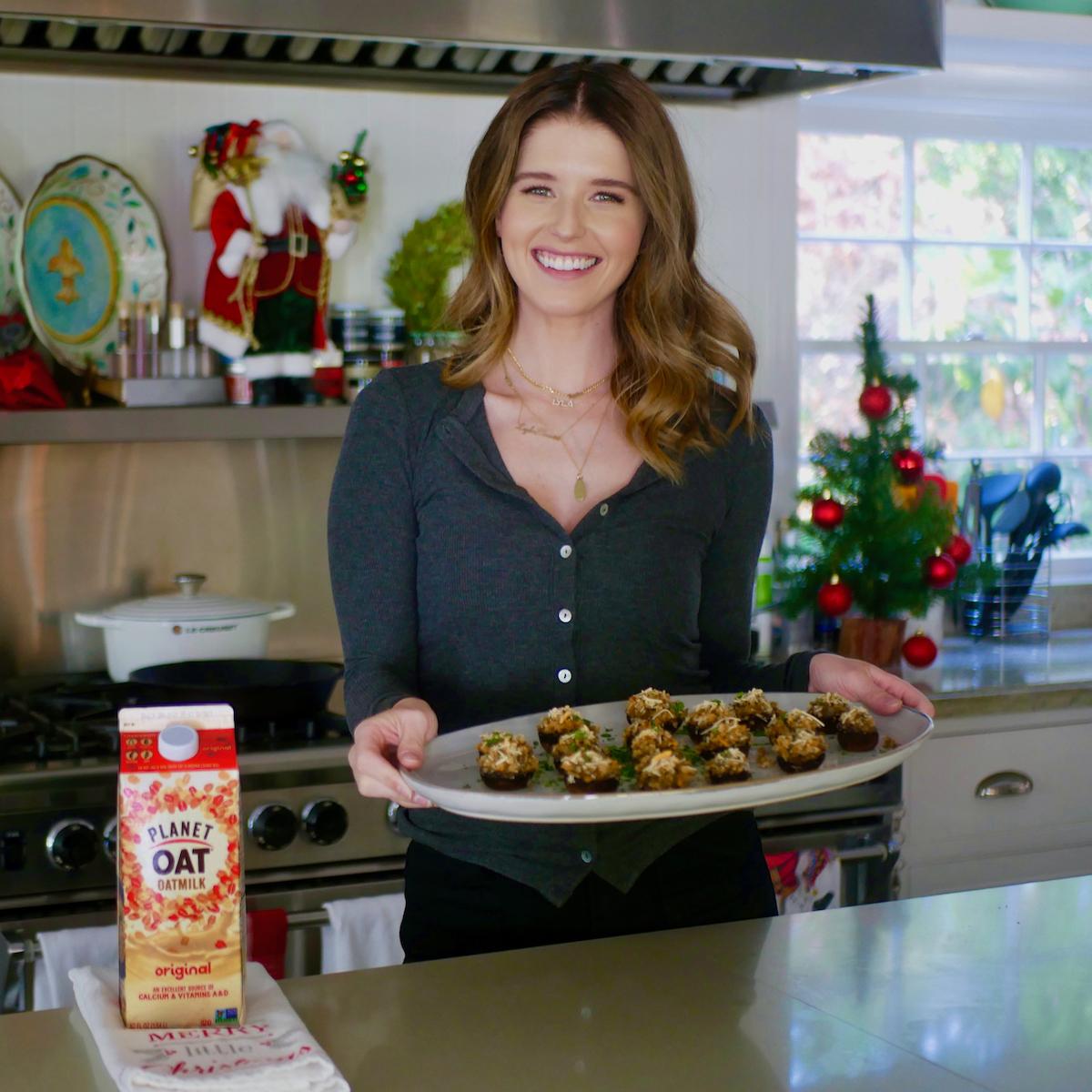 Article continues below advertisement
Katherine Schwarzenegger has found her voice as an activist in recent years.
In the months leading up to the November 2020 presidential election, Schwarzenegger took inspiration from her parents, actor and former California Gov. Arnold Schwarzenegger and journalist and Kennedy family member Maria Shriver. Following in her family's political footsteps, Schwarzenegger shared her endorsement of Joe Biden and Kamala Harris on social media on many occasions.
Article continues below advertisement
"I grew up with amazing parents who always were vocal about expressing all opinions … and that's a great way for somebody to grow up, to feel comfortable and confident learning about opposing views and feeling comfortable to express your own view," Schwarzenegger tells Green Matters exclusively. "I was also raised with the idea that using your voice to make a difference is something that's really important, and part of your responsibility as a human being, and I wanted to be able to express that this time around."
Katherine Schwarzenegger is all about that adopt, don't shop life.
Schwarzenegger is also a huge advocate for the adopt, don't shop campaign, in reference to companion animals — and she even wrote a book about her rescue dog titled Maverick and Me in 2017. She opened up to us about how she fell in love with fostering dogs, which is how she met her pup, Maverick.
Article continues below advertisement
"I have always been a huge animal lover, and when I graduated college, I moved back in with my mom, and my sister Christina and I started fostering puppies for this local animal rescue organization here in Santa Monica," she tells Green Matters.
Schwarzenegger quickly experienced a "foster failure" when she fell in love with Maverick, a sweet foster dog whom she decided to adopt.
Article continues below advertisement
"[Fostering] just introduced me to the whole world of animal rescue and adoption, and I've become really passionate about it," she says. "Not only because I've been passionate about animals my whole life — I love animals — but also just to be introduced to that world and the ... amazing people in that world, and what a rewarding experience it is to be able to be a voice for the voiceless and have something that I'm really passionate about be that cause."
Katherine Schwarzenegger has kept busy during quarantine with her new baby.
"A huge silver lining of my quarantine experience has definitely been the birth of my daughter and becoming a mom," Schwarzenegger tells Green Matters. "Having that be such a huge part of my life is such a gift and blessing, it's been really special."
Article continues below advertisement
She's also spent her quarantine getting more active in the kitchen, trying her hand at cooking meals in addition to her first culinary love, baking. "I've always been really vocal about my ability to bake really well, and I grew up watching my mom bake us cakes. [I've been] really comfortable in the baking world, but not so much in the cooking world."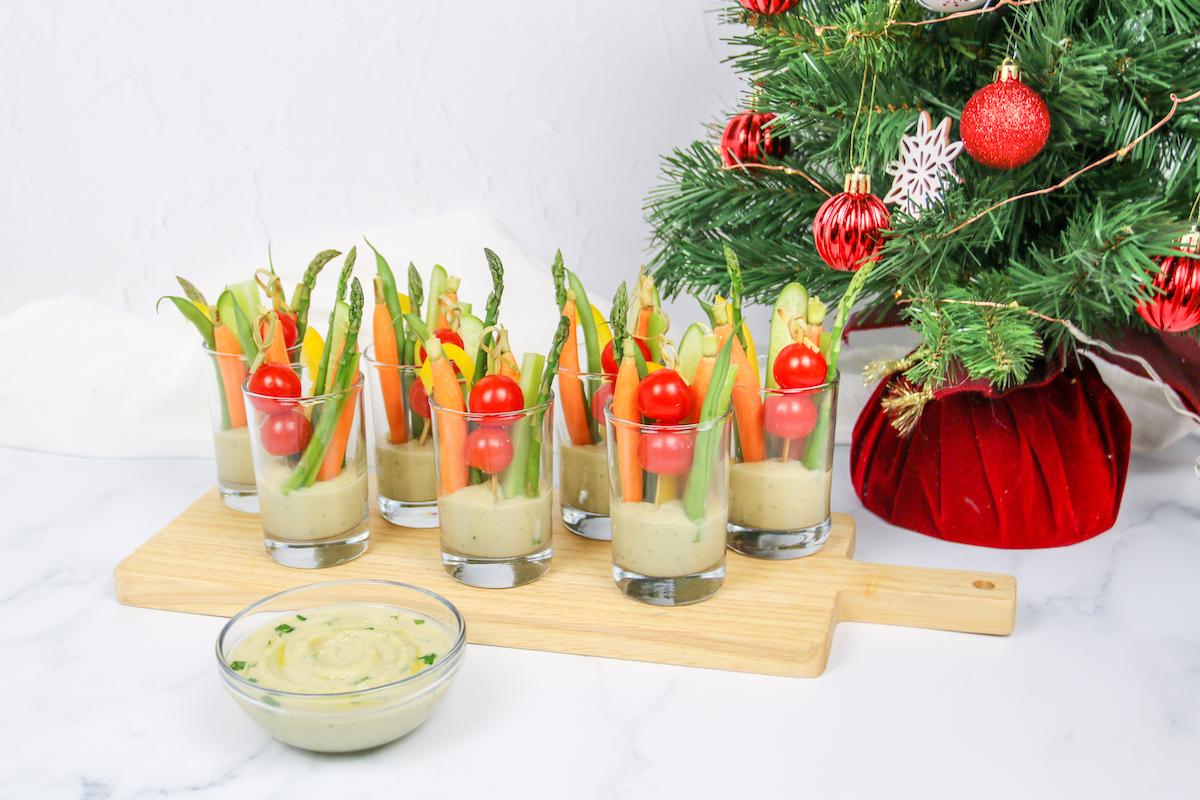 Article continues below advertisement
"Doing these foolproof, simple, and straightforward recipes has been a really fun part of quarantine that I've been able to experiment with while being at home," Schwarzenegger tells us.
Article continues below advertisement
Schwarzenegger started drinking oatmilk before it was cool.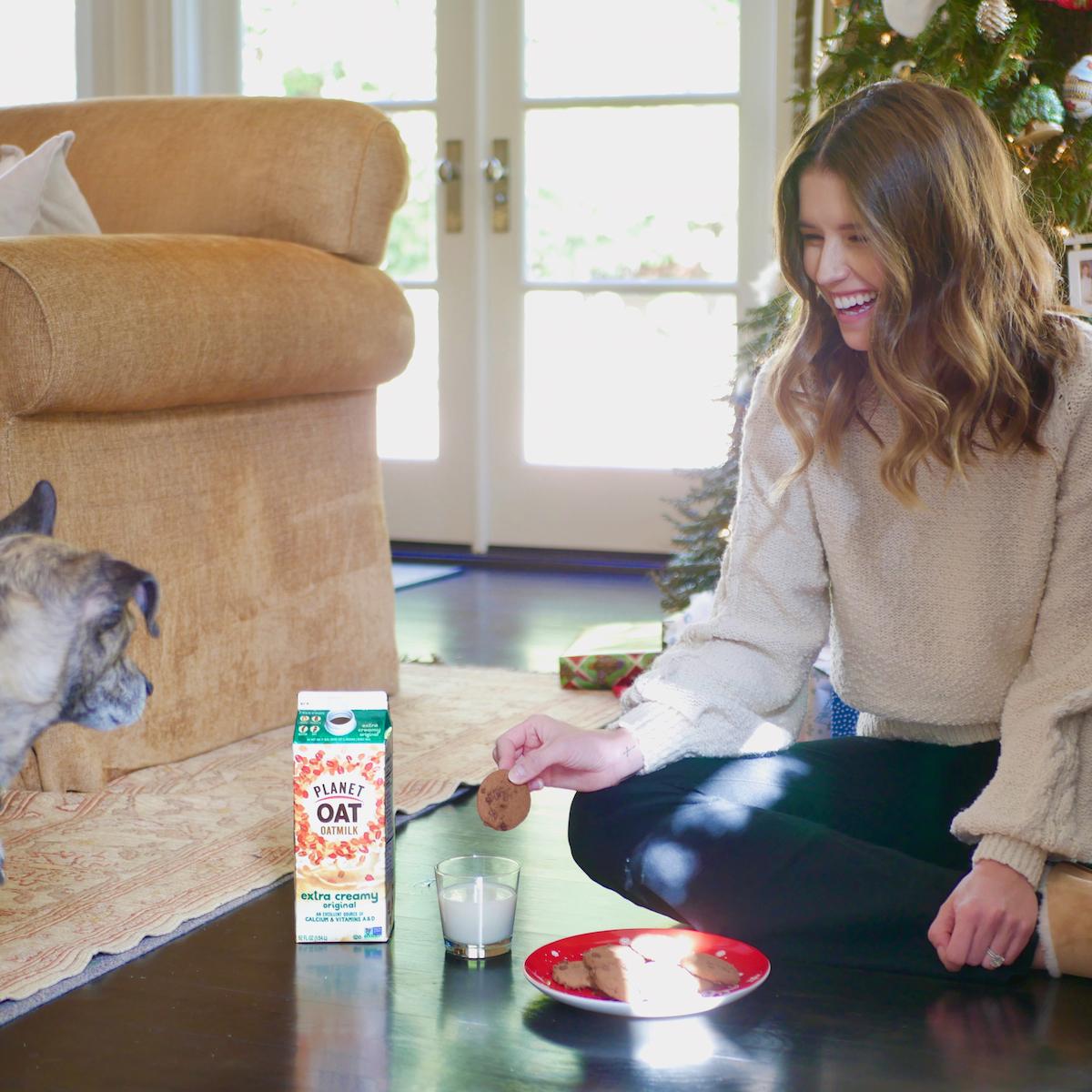 "I've been using oatmilk in my coffee for years," Schwarzenegger says. "Obviously the holidays look different this year than in the past. To be able to have something that is fun and exciting [like these new recipes], since food is a huge part of the holiday season, [to share] with the ones you love in a safe and healthy way, is a big part of what my holiday season is going to be about," she says.
She's a fan of oatmilk above other non-dairy milks because it is suitable for people with pretty much any allergy, such as dairy, soy, gluten, nuts, and seeds, and any dietary preference, such as vegan or plant-based.
"Being able to have the option of using Planet Oat oatmilk and incorporating that into these recipes is a great option, and also an option that will leave a lot of people feeling a lot better," Schwarzenegger says, adding that the benefits for the environment and animals are another reason she chooses oatmilk over dairy milk. "That's why I've always used oatmilk in my life, especially in the past couple years, and why I'm excited to be able to incorporate it into these recipes that we've created."