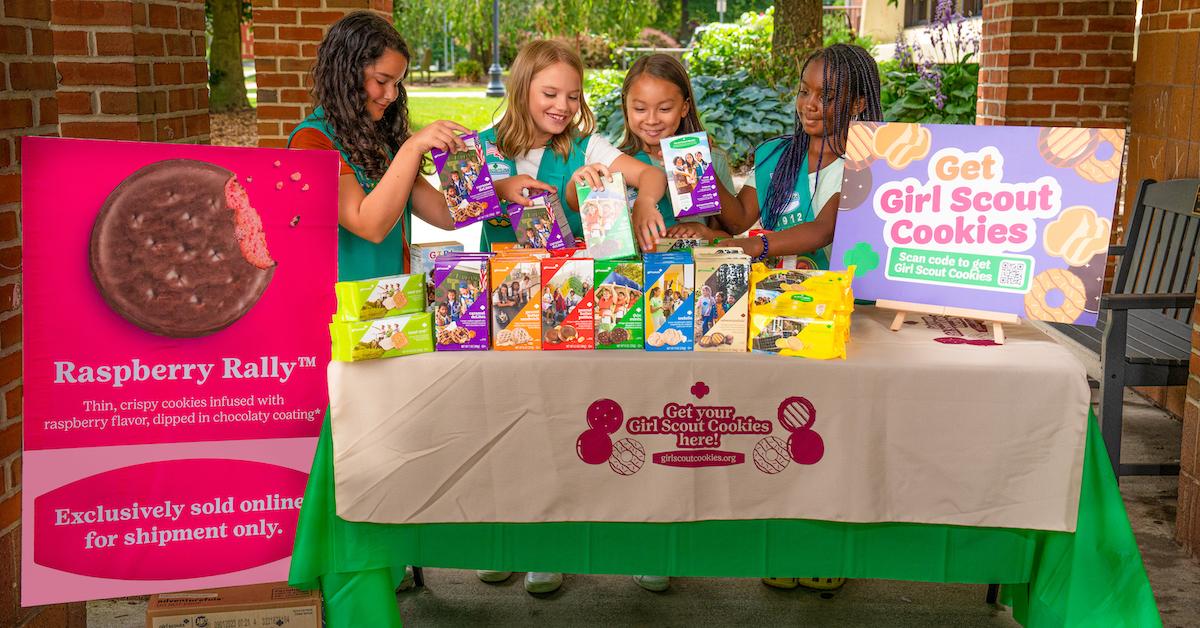 Girl Scouts Kick Off the 2023 Season With a New Vegan Cookie and Major Vegan Sponsor
Girl Scouts of the USA is launching a new vegan cookie and partnering with a major vegan brand for the 2023 cookie season.
There's nothing quite like a Girl Scout Cookie and a cold glass of milk. So to encourage fans of the iconic cookies to make a more compassionate choice when it comes to said beverage, Girl Scouts of the USA is partnering with Planet Oat Oatmilk for the 2023 cookie season.
Article continues below advertisement
The non-dairy milk company is known for its various flavors of oatmilk, which is a kinder choice for animals, the environment, and even our personal health, as compared to cow's milk. Keep reading for the details on this partnerships, the 2023 Girl Scout Cookie season, and all the vegan Girl Scout Cookies being offered this year.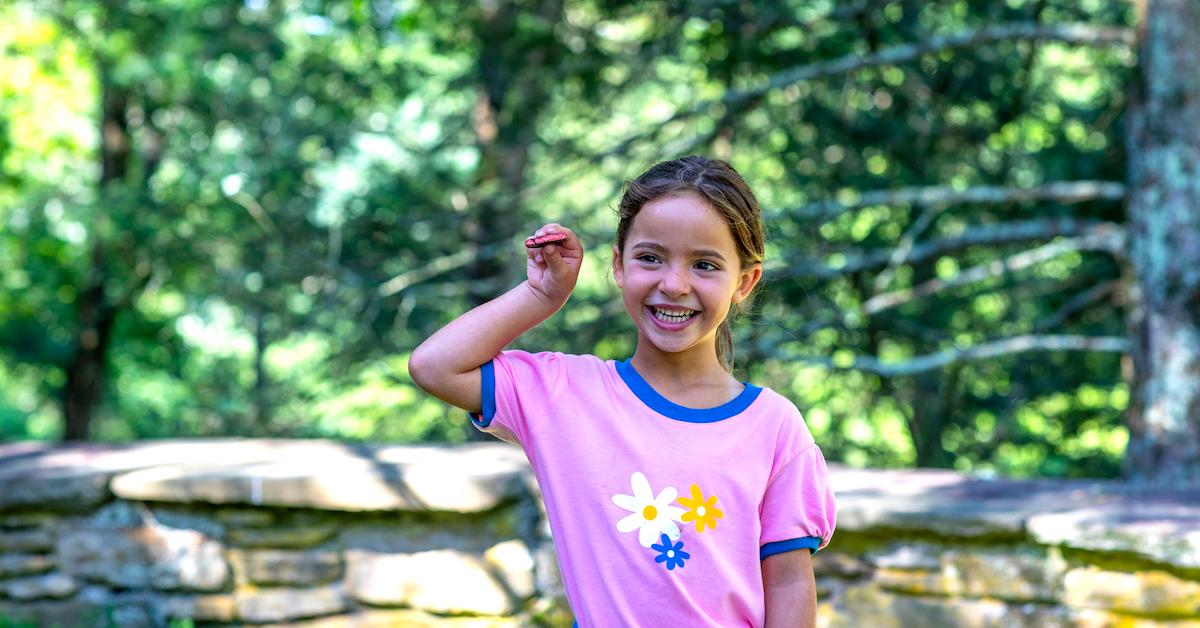 Article continues below advertisement
A few vegan Girl Scout Cookies are being offered in 2023, including the new Raspberry Rally.
Girl Scout Cookie season generally runs from January through April — and in 2023, vegans will have a number of cookies to choose from. The most exciting option is the Raspberry Rally, which Girl Scouts of the USA announced in August 2022. The cookie will exclusively be sold online, beginning Feb. 27, 2023.
"Offering Raspberry Rally online allows Girl Scouts to learn new skills and build their ecommerce business," according to the Girl Scouts website.
Girl Scout Cookies are made by two distributors, ABC Bakers and Little Brownie Bakers, each of which has different vegan offerings.
For the 2023 season, ABC Bakers' vegan Girl Scout Cookies are: Lemonades, Peanut Butter Patties, Raspberry Rallies, Thin Mints, and Toast-Yay!.
Article continues below advertisement
Meanwhile, Little Brownie Bakers' only vegan cookies are Raspberry Rallies and Thin Mints.
You can look up where Girl Scout Cookies are being sold near you at www.girlscoutcookies.org.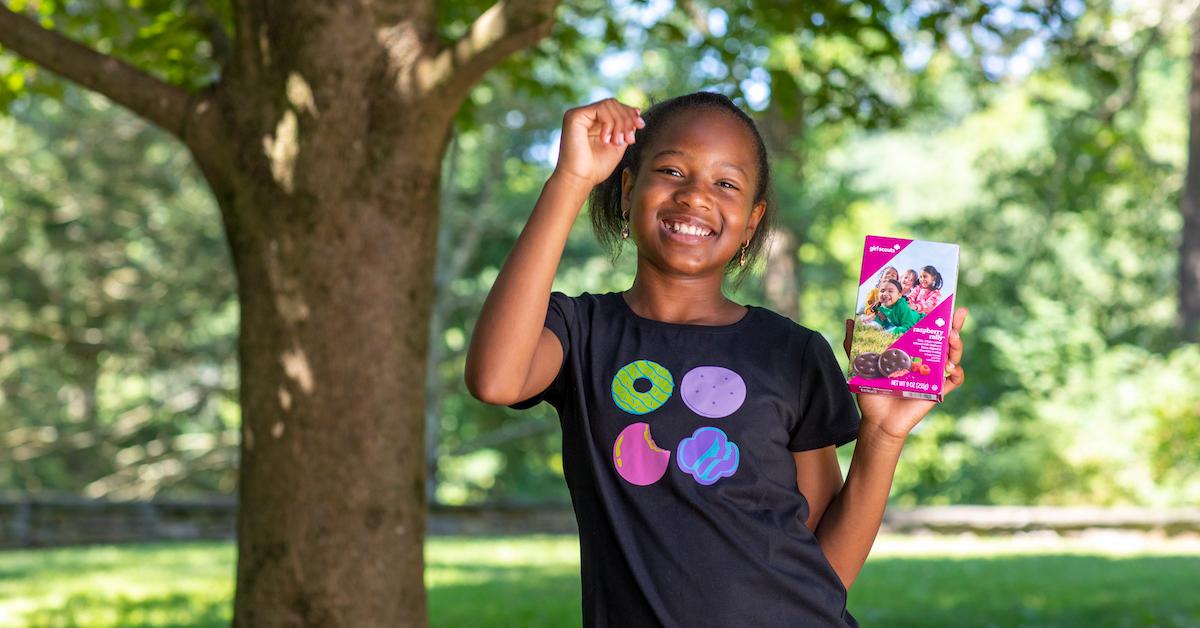 Article continues below advertisement
Planet Oat Oatmilk is sponsoring the Girl Scouts for 2023.
On Jan. 10, 2023, Girl Scouts of the USA officially launched the 2023 cookie season, as well as a new partnership with Planet Oat Oatmilk.
"Planet Oat is proud to serve as a national sponsor of the Girl Scout Cookie Program," stated Chris Ross, an executive at Hood, Planet Oat's parent company. "There's no treat as delicious as milk with Girl Scout Cookies, and we're excited to invite cookie fans nationwide to discover a new pairing with plant-based, rich, and creamy Planet Oat Oatmilk."
Article continues below advertisement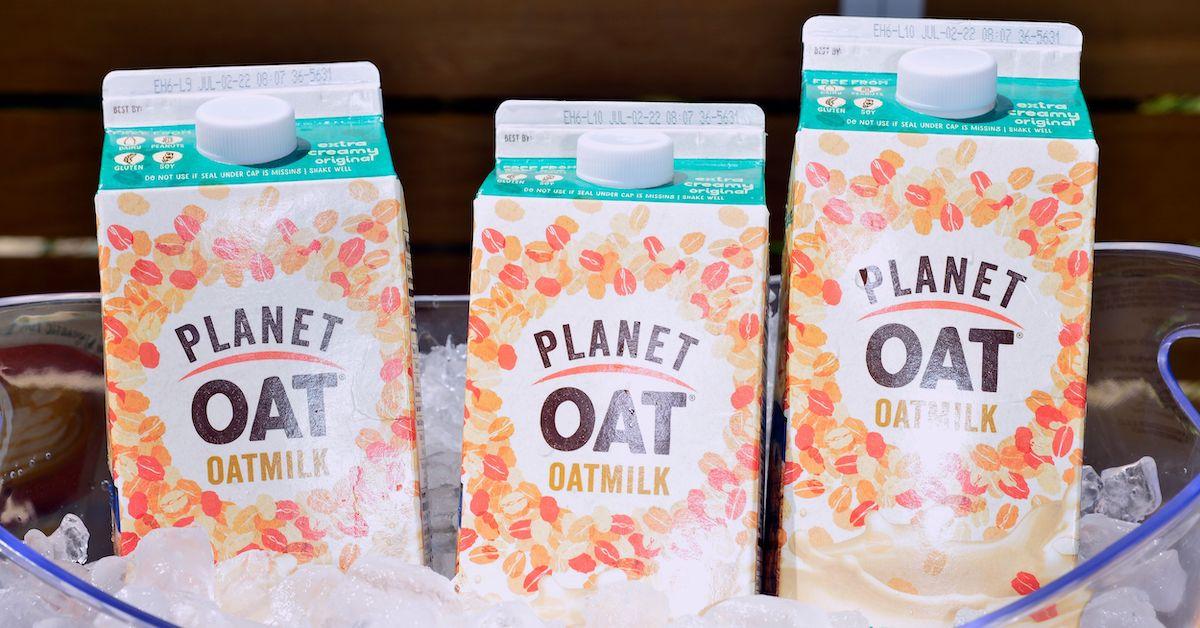 Oat milk is much better for the environment than dairy.
Oat milk is widely regarded as one of the most sustainable milk options out there.
A landmark 2018 University of Oxford study found that any non-dairy milk is more eco-friendly than dairy milk. Cows require immense land, water, and grains; farms and slaughterhouses produce endless emissions and pollutions; and the animals utilized in the industry are exploited and abused for their milk — and later, their flesh.
Article continues below advertisement
But when it comes to the most eco-friendly non-dairy milks, oat milk comes out towards the top, thanks to its low water footprint, minimal land use, and low emissions. A few of the other most sustainable milks out there are generally coconut milk, hemp milk, pea protein milk, and soy milk.
Even almond milk, which uses more water than any non-dairy milk, uses 50 percent of the water that dairy milk uses. Almond milk also produces the lowest emissions compared to other non-dairy milks, according to the 2018 study, and as detailed by Well+Good.
We love that Girl Scouts all across the country will be introduced to non-dairy milk this cookie season — and hopefully, in the future, Girl Scouts will offer even more vegan cookies.