Each of These Plant-Based Super Bowl Recipes Are Total Touchdowns
Whether or not you're watching the big game on Super Bowl Sunday, there are likely a plethora of snacks in your future. And whether you're hosting vegan guests or if you're simply looking to swap out some meat for plant-based recipes, we've compiled a list of our favorite vegan Super Bowl recipes to make this year. Any diehard meat enthusiast is bound to love them.
Article continues below advertisement
Super Green Veggie Nugget Nachos
Everyone and their mother knows that nachos are a Super Bowl necessity, which is why Dr. Praeger's concocted a drool-worthy plant-based recipe for Super Green Veggie Nugget Nachos. Melt your choice of plant-based cheese onto a serving of chips, and meanwhile, follow the proper instructions to cook up a batch of Super Greens Veggie Nuggets. Once both are done, layer the cooked nuggets atop the chips along with lettuce, avocado, salsa, and vegan sour cream.
5-Minute Chili
Chili is yet another classic Super Bowl staple — usually, it's somewhat labor intensive, but Huel's Hot & Savory Mexican Chili can be made in under five minutes — just add water and follow the instructions on the bag. Each bowl is filled with healthy, protein-rich ingredients quinoa, rice, and lentils, and the flavor definitely doesn't disappoint. We love adding a little hot sauce on top, and maybe some tortilla chips, for a little added crunch.
Article continues below advertisement
Spicy Ragu Rice Cakes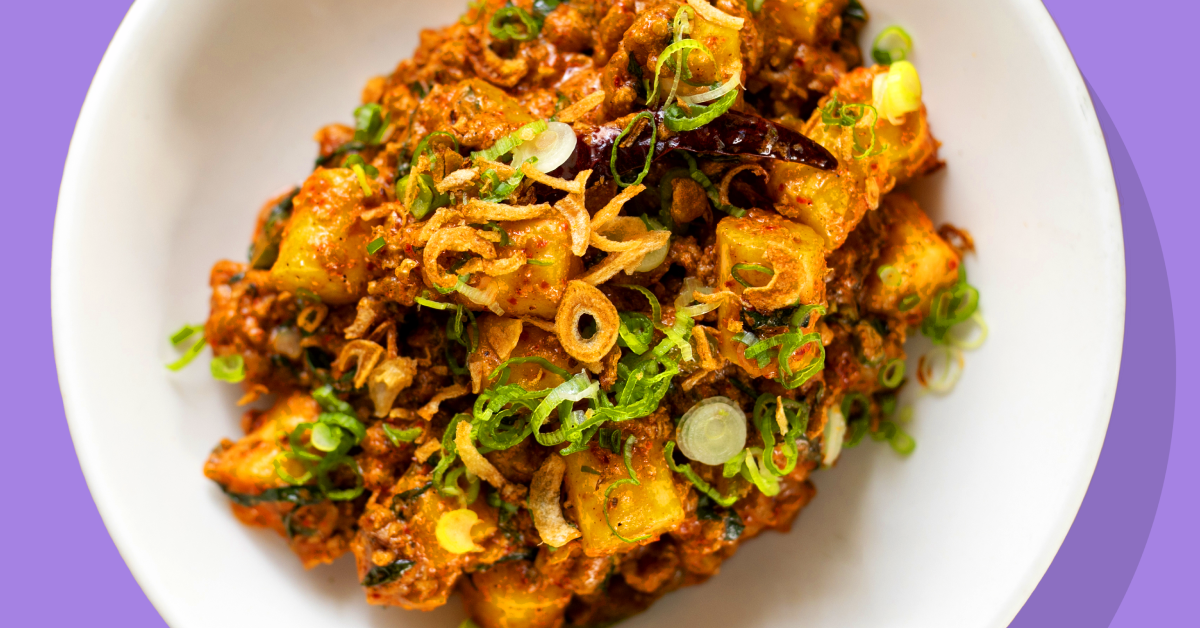 If you're looking to change things up, Impossible Foods and Goldbelly have partnered to offer a selection of plant-based meal kits created by award-winning chefs. Momofuku's David Chang created a box to make a Spicy Ragu Rice Cake recipe, which includes Impossible Burgers, a container of Ragu base, whipped tofu, Chinese broccoli stems, Chinese broccoli leaves, crispy shallots, and rice cakes. We tried it, and it was amazing.
Article continues below advertisement
Buffalo 'Chicken' Sub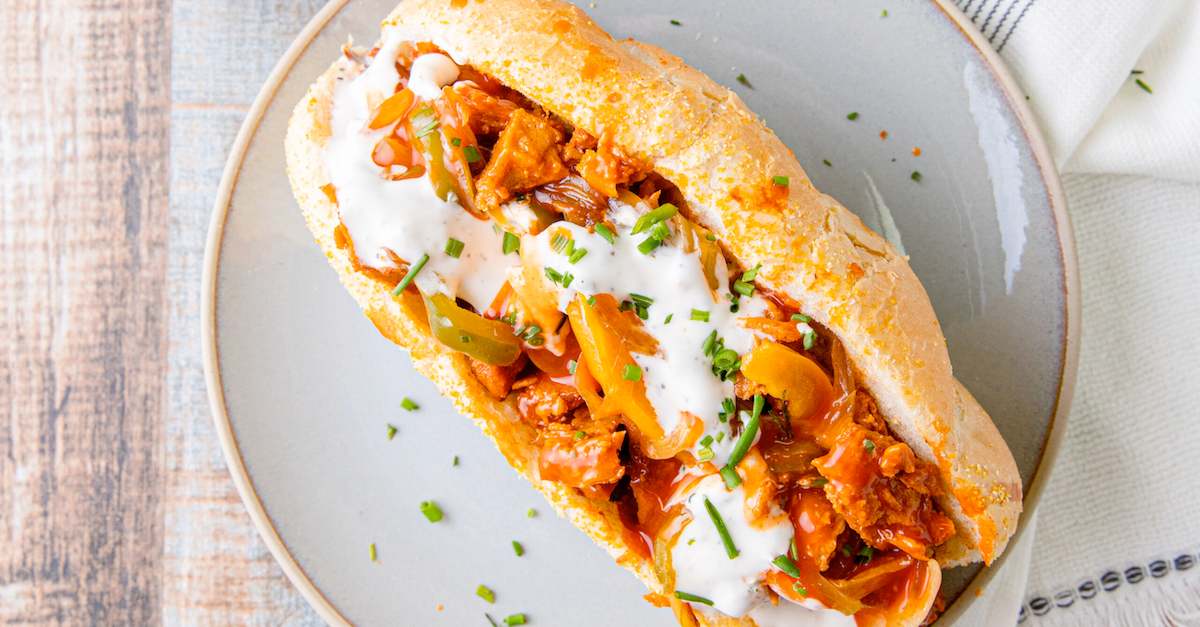 The Buffalo 'Chicken' subs will speak to any meat enthusiast in your game day gang — grab a package of No Evil Foods' Comrade Cluck 'No Chicken' and heat it in a skillet with two tablespoons of oil, half a red bell pepper, half a yellow bell pepper, and half a yellow onion. Season with salt and pepper, cook until soft, stir in 1/3 cups Buffalo sauce, and bake in two halved sub rolls at 375°F for 10 minutes. Garnish with vegan dressing and chives.
Article continues below advertisement
Beyond Burger Stuffed Jalapeño Peppers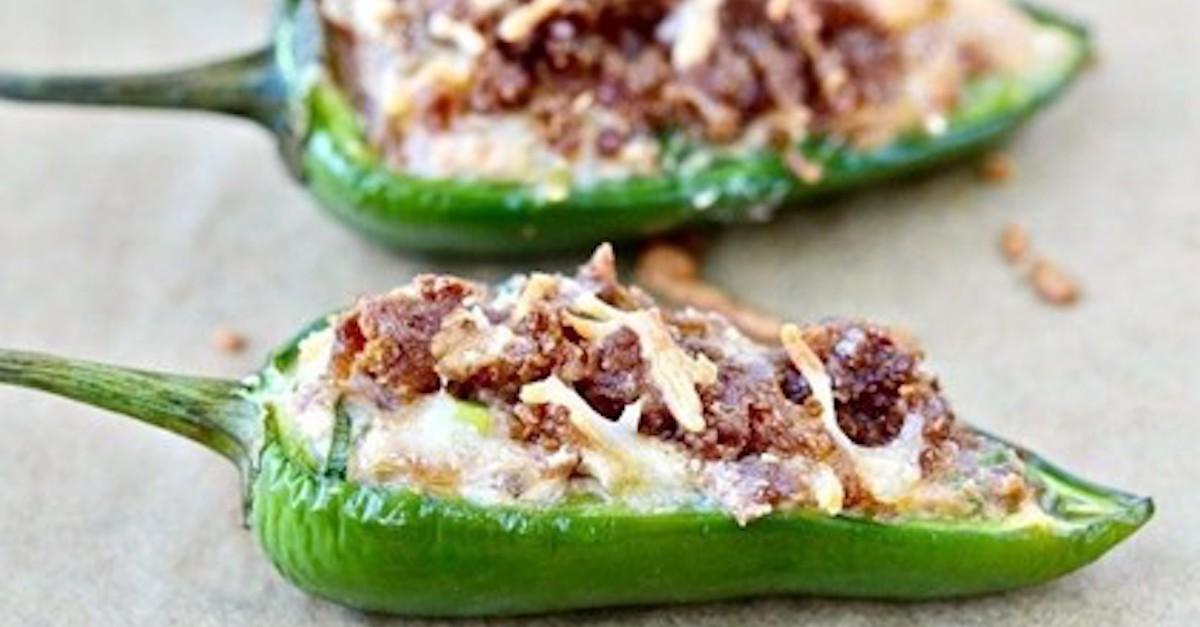 If you're cooking for spice lovers, make Beyond Burger Stuffed Jalapeño Peppers — grab a package of Beyond Burger Patties, and cook them in a skillet over high heat, breaking them up as they cook. Remove from heat, and halve 10 large jalapeños, scooping out the ribs and seeds. Mix 4 ounces of vegan cream cheese, 6 tablespoons of shredded vegan cheese, .25 cups sliced scallions, cumin, and garlic powder in a bowl, stuffing each pepper with 2/3 of the Beyond Burger Meat, and then the mix.
Article continues below advertisement
Layer the rest of the Beyond Meat on top, cook for 20 minutes in the oven at 350°F, and serve hot.
Article continues below advertisement
7 Layer Bean Dip with From The Ground Up Cauliflower Tortilla Chips
Minimalist Baker's 7 layer bean dip recipe has simple instructions to make your own vegan queso, salsa, guacamole, which are layered with vegan cheese, vegetarian refried beans, bell peppers, olives, and cilantro. Serve with a side of From The Ground Up's Cauliflower Tortilla Chips for a vegan, gluten-free, and totally guilt-free accompaniment — this is bound to be a crowd-pleaser.
Article continues below advertisement
Jack & Annie's Buffalo Jack Wings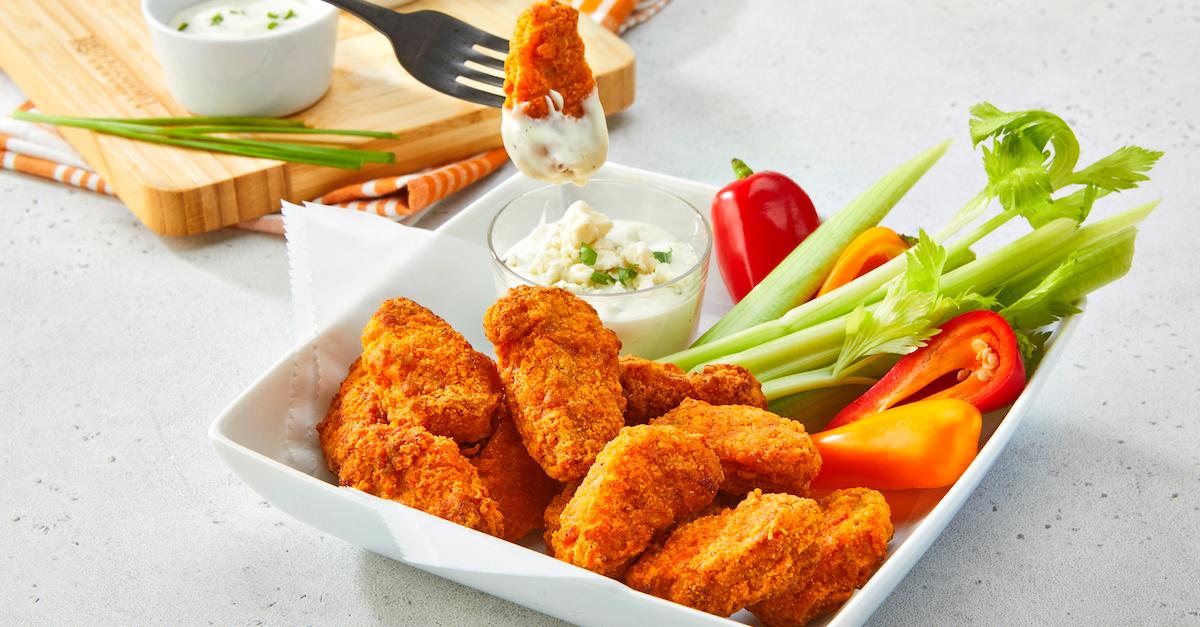 For something seriously effortless, Jack & Annie's offers Buffalo Jack Wings ($5.99) made from jack fruit. It's pre-made, so all you need to do is heat them up in your oven, grab your favorite vegan dip, and enjoy. They're available at Sprouts, Target, Meijer, Albertsons, and Safeway.
Article continues below advertisement
Sichuan Chick'n Dumplings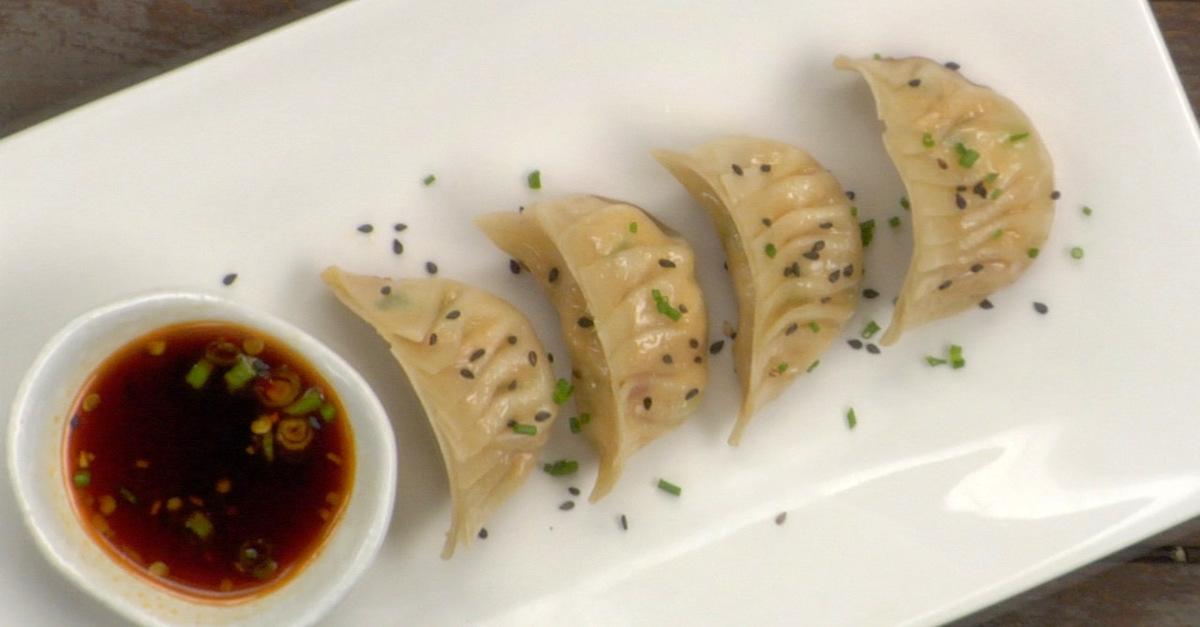 Chefs from Rouxbe, an online culinary school, created a recipe for plant-based Chick'n dumplings that are flavored with ginger, garlic and chili, and can be served with a homemade dipping sauce consisting of rice vinegar, tamari, honey, agave or maple, fresh chili, and garlic cloves. The dumplings, which use vegan dumpling wrappers, are stuffed with white onion, garlic, ginger, Gardein chick'n scallopini, cornstarch, green onions, maple syrup, sambal oelek, and water chestnuts. Full recipe here.
Article continues below advertisement
Daring Chill-aquiles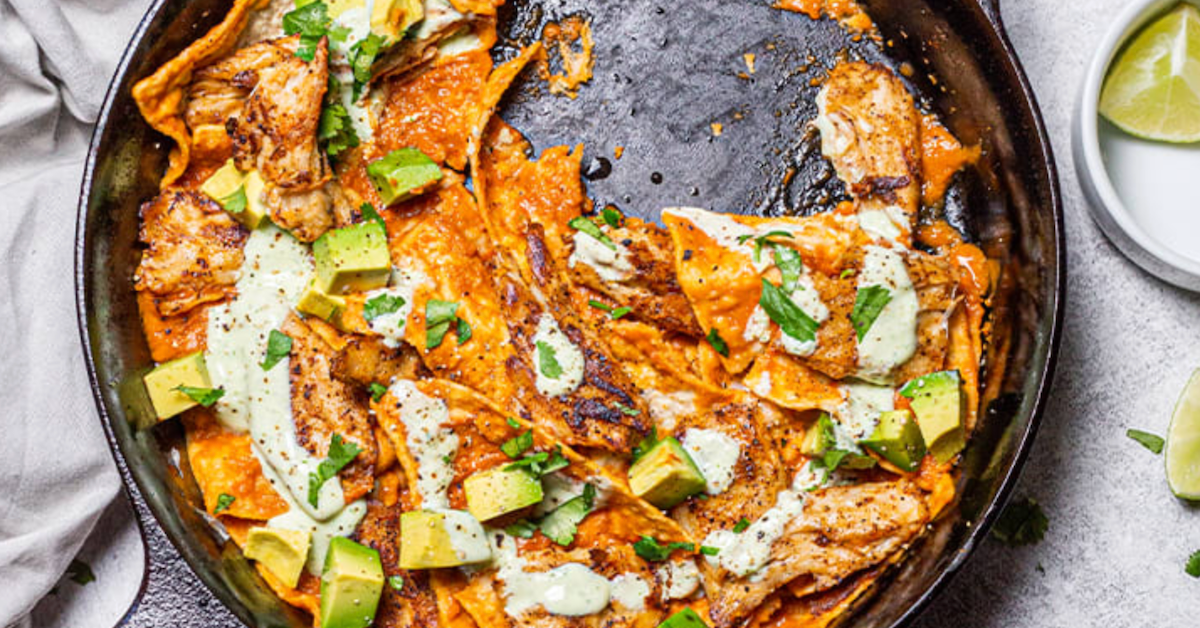 Daring's recipe for Chill-aquiles replaces chicken for the brand's plant-based chicken pieces, which are combined with tortilla chips, spices, and more. It provides a delicious combo of crispiness and chili, they can be made quickly, and only require one skillet. Full recipe here.
Article continues below advertisement
Green Matters' new book, Green Living, is the perfect guide to living an eco-friendly lifestyle for people at every stage of the process. You can order Green Living here.