These Plant-Based Super Bowl Recipes Are All Winners
Regardless of what your game day plans are this year, these vegan versions of classic Super Bowl recipes will definitely make for a winning spread.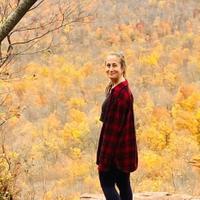 Whether or not you're watching the big game on Super Bowl Sunday, there are likely a plethora of snacks in your future. And whether you're hosting vegan guests or if you're simply looking to swap out some meat for plant-based recipes, we've compiled a list of our favorite vegan Super Bowl recipes to make this year. Any diehard meat enthusiast is bound to love them.
Article continues below advertisement
Vegan Nachos
These 20-minute vegan nachos from Sal Hanvey, a nutritionist at food sensitivity specialist YorkTest, have you make your own guacamole, salsa, and vegan sour cream (which combines cashews and non-dairy yogurt!). Once the condiments are finished, spoon guacamole and salsa onto the chips along with jalapeños. Add vegan cheese, pop it in the oven, and top it all off with that cool and creamy homemade vegan sour cream. If we don't see photographic evidence of a great cheese pull, it didn't happen.
Juicy Marbles "Pulled" sliders
While sliders are generally enjoyed by meat eaters, plant-based steak brand Juicy Marbles has a recipe for "Pulled" sliders that are too good to resist. You'll start off by the plant-based Whole-Cut Loin, before searing it until each side is perfectly crispy. You'll top if off with blueberry chutney and BBQ sauce, making for a perfect game-day main meal.
Article continues below advertisement
Savory Caramelized Onion Dip
To make it, you'll sauté six thinly sliced onions in olive oil for 10 minutes, before adding 1/2 teaspoon of sugar, 1/2 teaspoon of salt, 1/2 teaspoon of black pepper, 1 tablespoon of miso paste, 5 minced cloves of garlic, and 1/2 cup of dry white wine. Let that cool, and in a separate bowl, mix 1/2 cup of minced fresh chives, 1/2 cup of minced green onions, 8 ounces of Modern Kitchen Spring Onion + Chive cream cheese, and 8 ounces of vegan sour cream. Combine and serve with chips and crudités.
Article continues below advertisement
Teriyaki "Chicken" Bites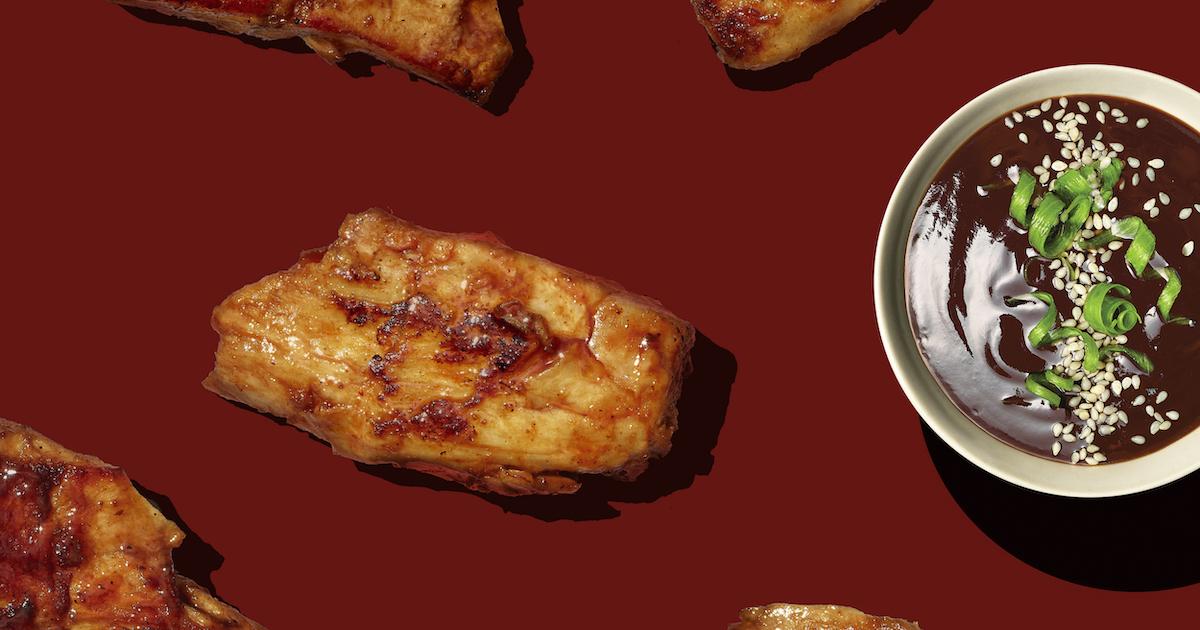 Plant-based chicken company, Daring, just unleashed its latest offering, Teriyaki Plant Chicken Pieces. With a sweet and savory takeout vibe, it's reminiscent of the Japanese speciality we know and love. For a bite-sized game day snack, defrost the chicken pieces, place them atop cool cucumber slices, secure them with toothpicks, and add a little extra teriyaki sauce to each one. Our mouths are already watering.
Article continues below advertisement
Honey Sesame Jack Nuggets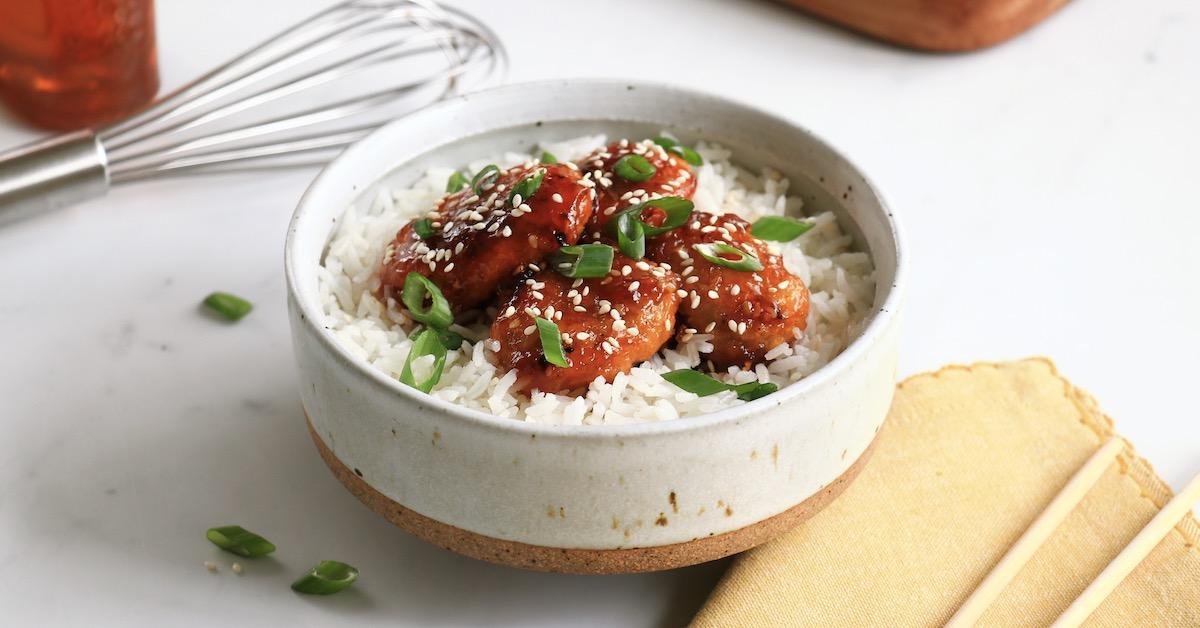 For something extra substantial, these Honey Sesame Jack Nuggets can be served with rice, green onions and sesame seeds; or all on their own. In a bowl, mix 1/4 cup of honey, 2 tablespoons of soy sauce, 1 teaspoon of rice vinegar, 1 tablespoon of sesame oil, 1 clove of minced garlic, 1/2 teaspoon of cornstarch, 2 tablespoons of water, and 1 teaspoon of sesame seeds.
Article continues below advertisement
Then, microwave eight jack & annie's Crispy Jack Nuggets for two minutes, flipping them halfway, before sautéing them in 1 tablespoon of sesame oil in a nonstick pan over medium heat until crispy. Pour the sauce on top and stir until they're all coated. And again, serve with rice, green onions, and sesame seeds — or enjoy on their own.
Article continues below advertisement
Trader Joe's Seasoned Corn Ribs
If you aren't down to do much cooking, we won't tell. Trader Joe's Seasoned Corn Ribs are the hors d'oeuvres of our dreams. Made with plant-based butter and salt, you can eat them just as you would regular ribs. Microwave or air-fry them, and drizzle with lime juice, chili powder, and maybe make some vegan cojita for an eloté vibe.
Article continues below advertisement
Polenta Fries
Vegan recipe creator @fitgreenmind created crunchy, delicious polenta fries that are perfect with a side of marinara, vegan green goddess, or on their own. You'll boil a cup of polenta in 3 1/3 cups of vegetable stock for 5 minutes, mixing in 4 tablespoons of butter, and a teaspoon of salt, pepper, and oregano. Then pack into a baking dish, refrigerate for up to two hours, and cut into fries. Brush in oil and either bake at 440 degrees Fahrenheit for up to 40 minutes, or air fry for 25 minutes.