Cobie Smulders Is Cleaning Up the Planet — Want to Join Her?
Cobie Smulders tells Green Matters about National CleanUp Day, her best sustainable living tips, what viewers can expect from Stumptown's second season, and more.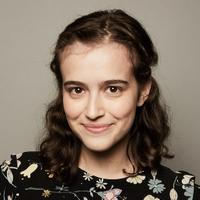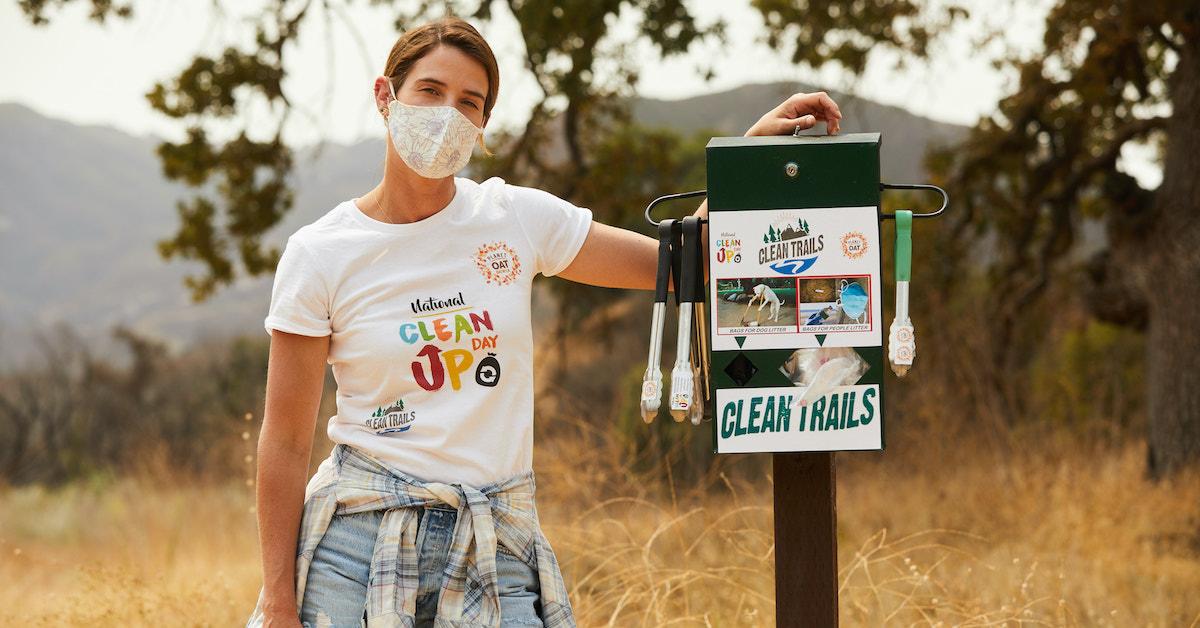 Due to coronavirus lockdowns, Robin Sparkles can't "go to the mall" right now — but she can go to a trash cleanup and help protect the planet!
Cobie Smulders, best known for playing Robin on How I Met Your Mother and Maria Hill in the Marvel Cinematic Universe, is itching to get back to work on her new show Stumptown — so she's making the most of this time by promoting and participating in National CleanUp Day. Green Matters recently caught up with Cobie Smulders to hear about the upcoming trash cleanup, her best sustainable living tips, what viewers can expect from Stumptown's second season, and more.
Article continues below advertisement
Cobie Smulders attributes her love for the planet to her Canadian upbringing.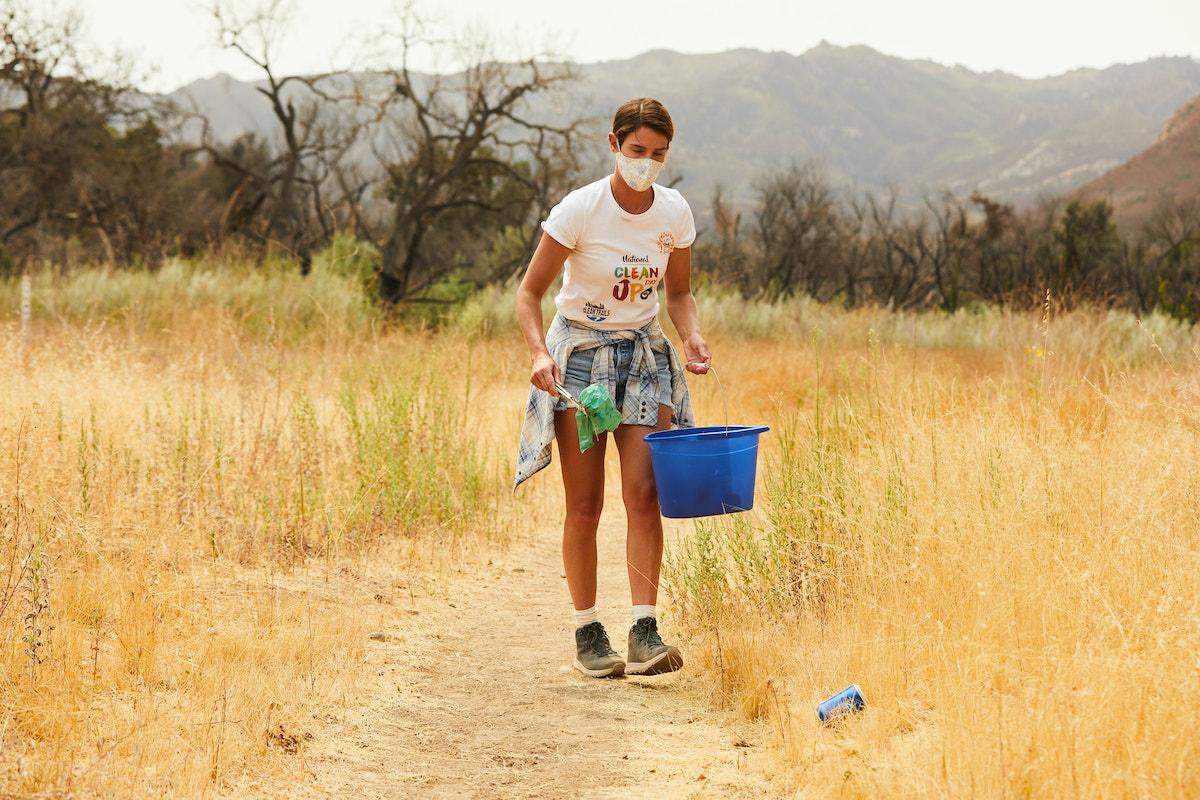 "It's always been the way that I move through this planet, leaving behind the least amount of things that I can," she tells Green Matters over the phone on Thursday, Sept. 10. Growing up in Canada (yes, just like her How I Met Your Mother character), Smulders remembers sorting recycling and compost, using reusable water bottles, and constantly being surrounded by nature.
"I think really what it comes down to is the way that I grew up," she continues. "I was constantly surrounded by nature, and it's so majestic up in Canada, where the oceans are so full of life and you're constantly interacting with aquatic species, and the forests are old and dense. So I've always just really loved those things."
Overall, she thinks, Canada is a much more environmentally-conscious country than the U.S., where she resides with her husband (Saturday Night Live alum Taran Killam) and their two daughters.
Article continues below advertisement
And since moving to the U.S. many years back, a slew of things have inspired her to become more proactive about living sustainably and doing her part for the planet. For one thing, there's living in a city where she's constantly reminded of humans not living harmoniously with nature — she notes Los Angeles' lack of trees and the current west coast wildfires.
Article continues below advertisement
She also thinks being a mother and worrying about her kids' future keeps her motivated.
"It's also now being a mom. I am constantly trying to teach these things for our children," she says. "And frankly, I'm also just terrified — what their life is going to be, and what direction this planet is heading. It's terrifying to me. And it shocks me that other people are not as terrified. So, I try to use my — God, I hate this word: platform — but what else is it there for, but to try to … inspire [people] to join the cause?"
Article continues below advertisement
Her family keeps things pretty eco-friendly at home.
Article continues below advertisement
"[The book made me realize], wow, the No. 1 way you can help the environment is not eating meat," she says. "And I never had really thought of those — I mean, obviously animal cruelty is its own serious issue — but I didn't think of the connectedness between the environment and eating meat in that way before, and how what a huge impact that can be if you reduce the way that you eat meat, if at all."
Article continues below advertisement
The Smulders-Killam family is a big fan of Meatless Mondays, and one of their favorite recipes is something they call vegetable "pot-gos" ("because we can't decide if they're actually called potstickers or gyozas," Smulders jokes). She prepares the vegetables, and then the whole family has fun stuffing the wrappers and frying them up together.
"It's also a really sneaky way to have your children eat vegetables," she adds. "Meatless Mondays is an easy concept for people to commit to. I feel like that's a very easy commitment."
Article continues below advertisement
Smulders is getting ready to clean up the planet for National CleanUp Day.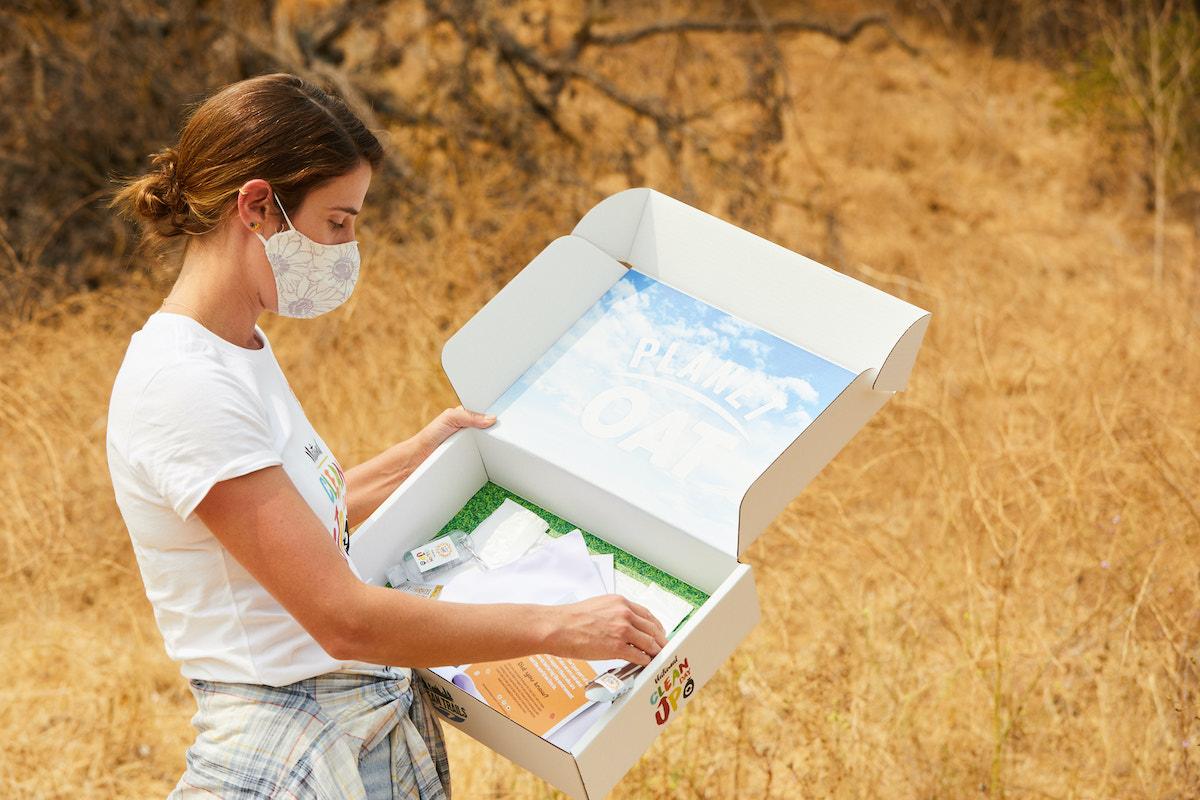 As an ambassador for oat milk company Planet Oat, Smulders is partnering with nonprofit Clean Trails to promote National CleanUp Day on Sept. 19, 2020. There are official cleanups you can join all over the country, and you can also easily host your own socially-distanced cleanup, whether it's one you promote and hold in a national park, one you conduct privately in your neighborhood, or anything in between — just make sure to report it on National CleanUp Day's website. If you plan to participate, you can request a free cleanup kit from Planet Oat to help keep your cleanup hygienic and organized.
"In the midst of this pandemic … one of the things that we can do is explore our beautiful national parks," Smulders says. "But the problem is, so many people are exploring and not taking as good care of the environment and leaving a lot of trash behind. So this is sort of the best possible time to do National CleanUp Day."
Article continues below advertisement
Trash cleanups are surprisingly a great activity for kids.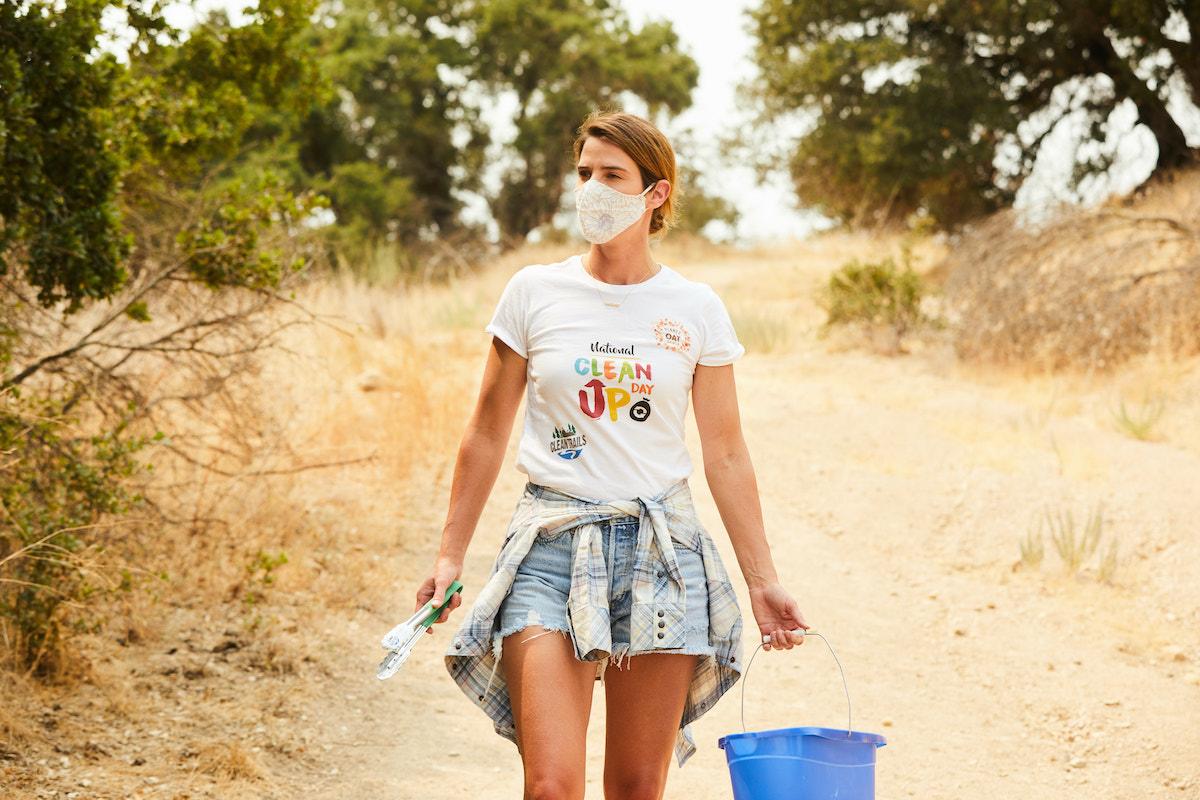 Doing a casual trash cleanup is one of Smulders' favorite ways to teach her kids about environmental stewardship.
"I'm always dragging my kids out like, 'Let's go out in nature!' and they're like 'OK…'" she says, evoking their eye rolls with her voice. "But I think that if you give them a purpose, you go, 'OK, we're going, and then we're going to fill this bag full of trash, we're gonna recycle it, we're gonna bring it to its proper place,' it makes the walk not only a way to reconnect with nature, but also a way that you can teach responsibility, and that you have a responsibility to your planet, and at the very least pick up after yourself, and even more so, pick up after somebody else."
Article continues below advertisement
Cobie Smulders can't wait for 'Stumptown' Season 2.
Article continues below advertisement
"I would love to get back to work," Smulders says with a laugh. "We're in the midst of writing … One of the few positive things of this time is it enables us to really get creative with our scripts, take some time with our scripts, and really come up with cool, interesting stories."
Article continues below advertisement
"I'm actually really excited about [Season 2]. I can't really reveal too much and also we're still in process, but I think it's gonna feel totally different and much cooler," she continues. "And the whole show has an opportunity to elevate itself because we have this crazy amount of preparation time before we hopefully get in front of the camera and get to be in a room together again."