What Have We Done to Earth Day? (Opinion)
Greenwashing on Earth Day has diluted the meaning of the holiday.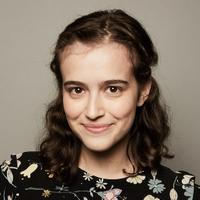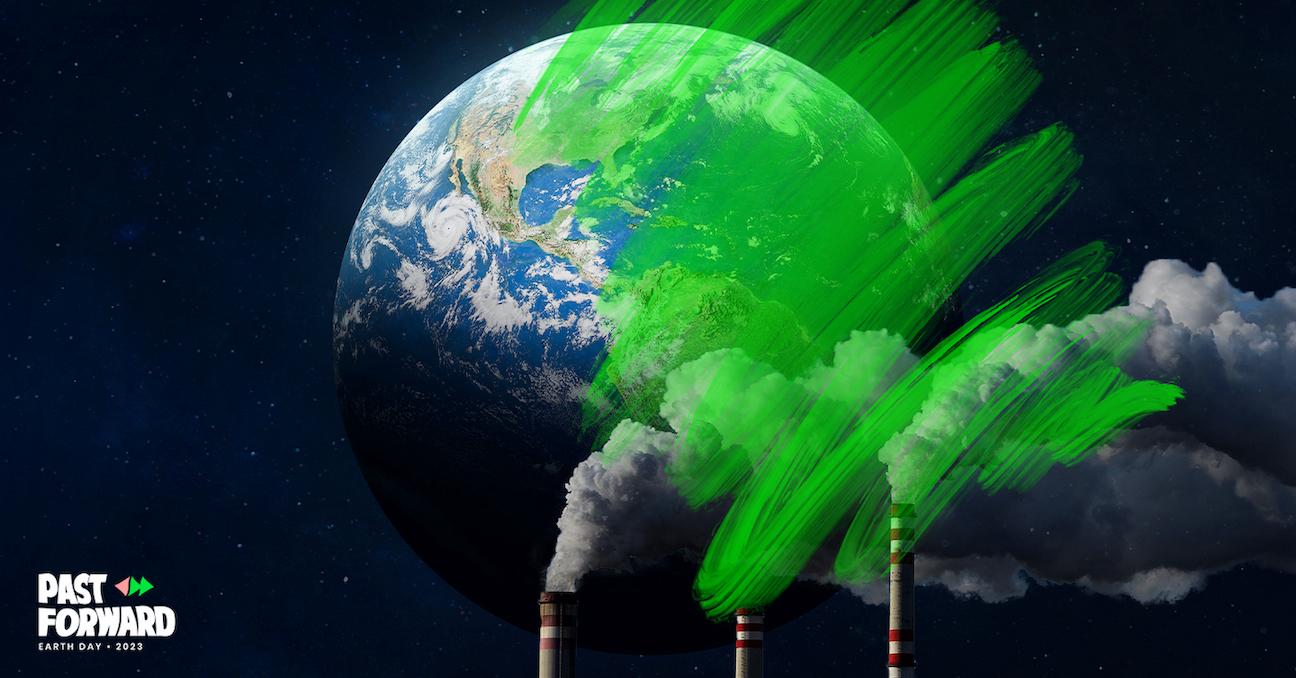 What is the meaning of Earth Day?
If your answer involves celebrating the planet by shopping the Earth Day sales or posting a selfie of yourself enjoying nature, well, you may have missed the point of the holiday.
Article continues below advertisement
That's not to say that your Earth Day celebrations haven't been well intentioned; they're just so far removed from what the founders of the first Earth Day envisioned, which was protesting and demanding change on behalf of those being hurt by the climate crisis.
It's not your fault, though. Much like with the climate crisis in general, corporations, polluting industries, and our capitalistic society are to blame for greenwashing Earth Day.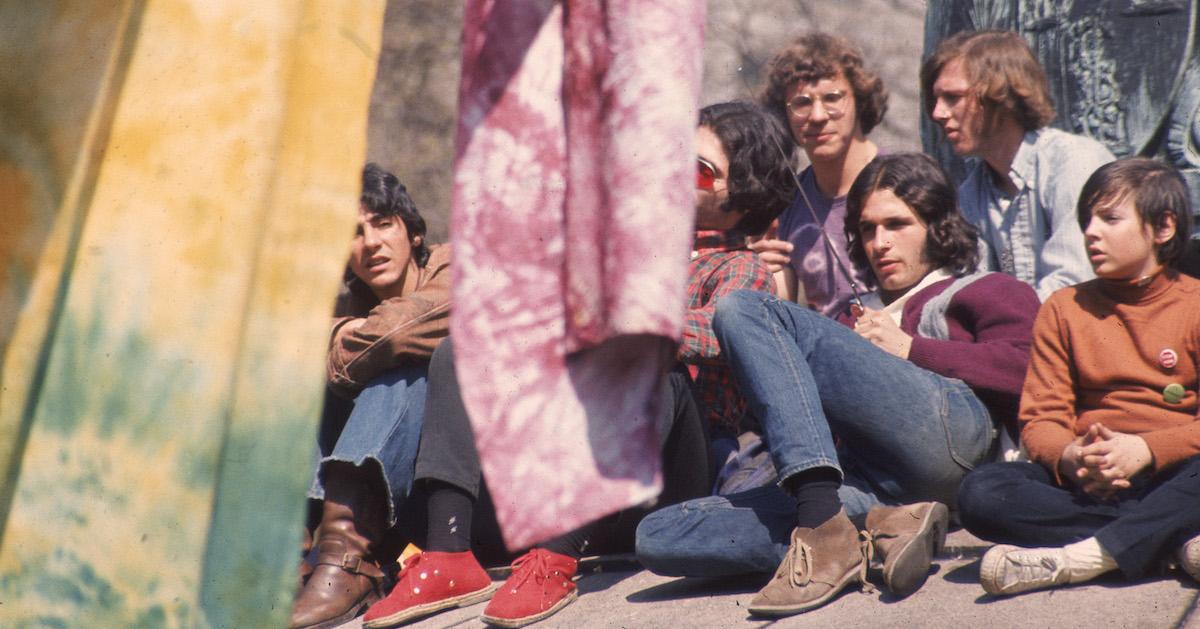 Article continues below advertisement
Earth Day started out as a protest.
On April 22, 1970, the first Earth Day was held in cities all across the country. Headed up by Sen. Gaylord Nelson and young activist Denis Hayes, the holiday had a nationwide staff of 85 people, who worked to plan protests and teach-ins all across the U.S.
In fact, an estimated 20 million people participated in the first Earth Day, representing 10 percent of the nation's population at the time, as per EarthDay.org, the official organization behind the global holiday each year. The 1970 Earth Day "remains the biggest non-religious event in human history," EarthDay.org president Kathleen Rogers tells Green Matters.
People flooded the streets of many cities, but none more so than New York City, which is where the first Earth Day protests were centralized. According to the EPA, many participants in the first Earth Day brought a "theatrical flair" to the protests, with some demonstrators dragging a net filled with dead fish down Manhattan's Fifth Avenue, and another dressed as the Grim Reaper "stalked" a stockholders' meeting for General Electric.
Article continues below advertisement
During the evening news on April 22, 1970, famous broadcast journalist Walter Cronkite remarked at how historic Earth Day had been:
"A unique day in American history is ending. A day set aside for a nationwide outpouring of mankind seeking its own survival. Earth Day: A day dedicated to enlisting all the citizens of a bountiful country in a common cause of saving life from the deadly byproducts of that bounty. The fouled skies, the filthy waters, the littered earth."
Article continues below advertisement
Perhaps most significant is the fact that the first Earth Day is credited with inspiring Richard Nixon, who was president at the time, to create the Environmental Protection Agency in December of 1970. The EPA is now a major federal agency, and has been responsible for various major acts and legislation over the years, from the Clean Water Act to the Safe Drinking Water Act.
The first Earth Day is also credited with "[birthing] the modern environmental movement."
It's pretty awesome that the protests during the first Earth Day supposedly marked the largest non-religious event on record — but on the flipside, how have we never held an Earth Day to rival the first one at any point in the last five decades?
Article continues below advertisement
Today, Earth Day has been greenwashed by capitalism.
It's not that Earth Day isn't still an impactful holiday filled with protests and climate action — it is. In fact, there are many protests and other impactful events being held for Earth Day in 2023. Climate action and activism also remains central to the mission of EarthDay.org, whose mission is to "diversify, educate, and activate the environmental movement worldwide."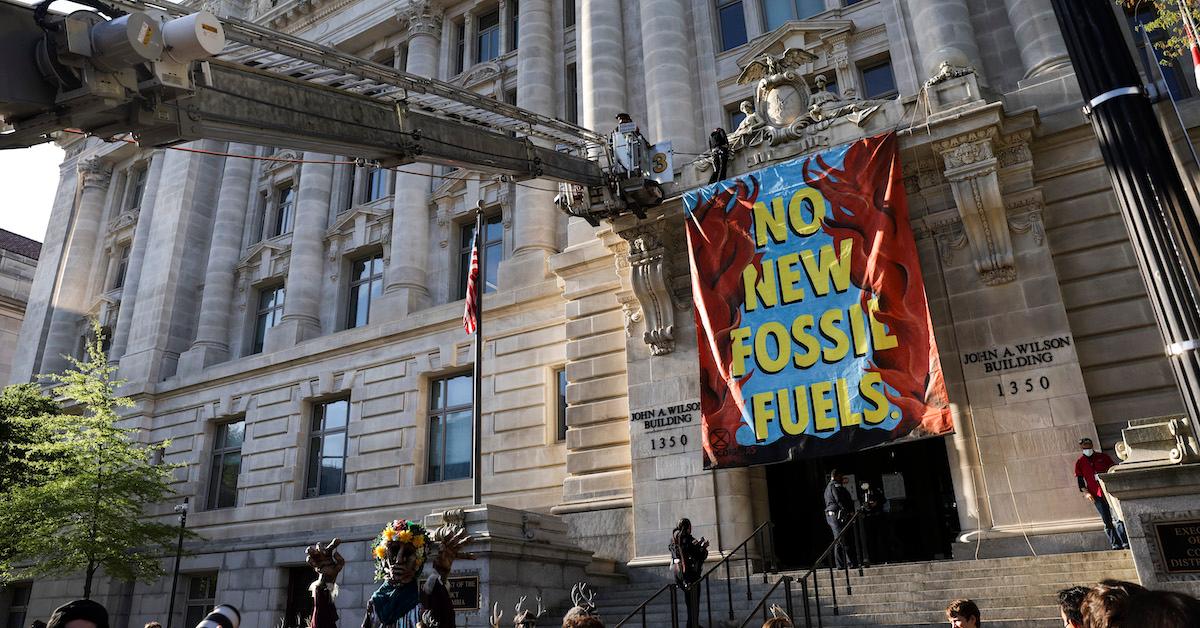 Article continues below advertisement
However, capitalism has taken over a lot of the holiday's airtime in recent years, both literally and figuratively.
For instance, in the months leading up to Earth Day every year, my email inbox gets flooded with endless emails promoting Earth Day sales, new eco-conscious products, and even "eco-friendly products to consider for any Earth Day gift guides Green Matters might be writing this year." (Spoiler: Green Matters is not writing any Earth Day gift guides this year, though plenty of other websites are.)
Article continues below advertisement
And these means of observing Earth Day have trickled down into the behavior of individuals on the holiday. Not only are people shopping the Earth Day sales — which tells companies to keep holding them year after year — but celebrities and influencers use social media to promote them, too.
Article continues below advertisement
Plus, Earth Day often inspires social media users to post photos of themselves simply enjoying the Earth's beauty, such as taking a hike, posing alongside spring flowers, or gardening — none of which really supports Earth Day's goal of furthering the environmental movement.
Basically, capitalism has caused various parts of society to lose touch with the meaning of Earth Day.
Article continues below advertisement
Interestingly, Kathleen Rogers' feelings on Earth Day greenwashing are mixed.
Rogers says she is happy when a "good company" (one that is truly working to have a low environmental impact) uses Earth Day in its marketing — at least, compared to when a "bad" company uses it.
"When Dennis Hayes started [Earth Day], he decided not to trademark or anything," Rogers explains. "He said, 'It belongs to the people.' Not a great decision. However, there's nothing I can do when they use it."
Because of that, the team at EarthDay.org can't technically have a problem with brands using the phrase as a marketing tactic.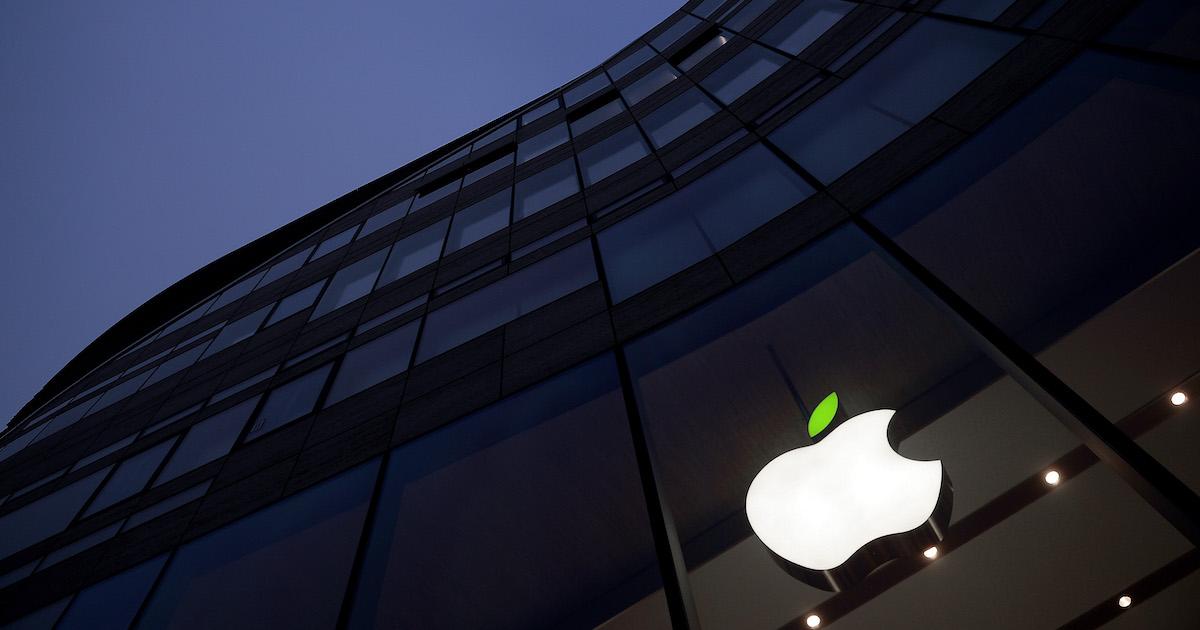 Article continues below advertisement
"They're greenwashing all the time. There's nothing I can do to stop them," Rogers says, referring to companies that actually don't care about being eco-friendly, but use eco-friendly messaging to advertise their products. However, it's not all bad.
"The reverse of that is that they're promoting environmentalism, which, by the way, [big] companies can reach a lot more people, even if they're full of it," she says. "And they often reach the right people, the people that aren't convinced that climate change is real, the people that think being an environmentalist is too expensive."
Earth Day shouldn't be "celebrated."
As Earth Day approaches each year, you may notice the holiday being celebrated, whether that's by simple "happy Earth Day" posts on social media, articles on how to celebrate the holiday, or even with parties or product launch events in celebration of Earth Month.
However, Rogers does not believe Earth Day is a holiday to be "celebrated."
"We never celebrate Earth Day. There's nothing worth celebrating," she says. "It's about being active. It's about … being educated. It's talking to people, it's volunteering, it's doing petitions. It's nothing to celebrate."
Article continues below advertisement
That said, she would love for Earth Day to be recognized as an official holiday that gives people the day off from work, allowing them to focus on climate activism that day — but until the Earth no longer needs advocates, Earth Day cannot be a celebration.
To combat this, the best thing you can do is spend your Earth Day taking climate action, whether that means participating in a local protest; volunteering at a trash cleanup; dedicating the day to contacting local leaders about climate issues; calling out pollutive corporations; or anything in between — and yes, posting on social media about the climate action you take in honor of Earth Day is okey-dokey.
This article is part of Green Matters' 2023 Earth Day programming, Past Forward: A series of stories about keeping the spirit of the first Earth Day alive. We hope these stories inspire you to get active in the fight for climate justice.