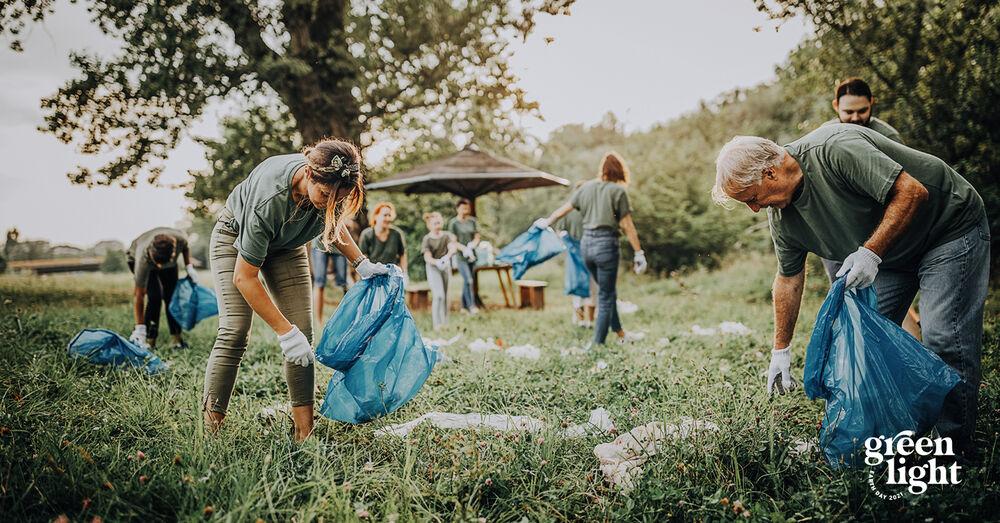 Trash Cleanup Volunteer Opportunities for Earth Day 2021, All Across the U.S.
There are many ways to celebrate Earth Day, but one of the best is by giving back to the planet that sustains us. Fortunately, there are plenty of Earth Day volunteer opportunities and trash cleanups in honor of the 2021 holiday.
Article continues below advertisement
With the coronavirus pandemic still a serious threat, it's important to continue following hygiene, mask, and social distancing protocols at all volunteer events, even if they are outside. And if you can't find any official volunteer opportunities or cleanups near you this Earth Day, why not organize a cleanup in your community, or just embark on an impromptu litter cleanup on your own or with family and friends?
There are numerous Earth Day 2021 cleanups around the country.
If you'd like to get involved, we've rounded up a few volunteer opportunities around the U.S. throughout the week of Earth Day 2021, sorted by location. Most of these are trash cleanups, with a few other opportunities sprinkled in. And if you don't see your city on the list, you can check out the official Earth Day website's database of international 2021 cleanups, as well as One Tree Planted's list of 2021 Earth Month tree-planting events.
Article continues below advertisement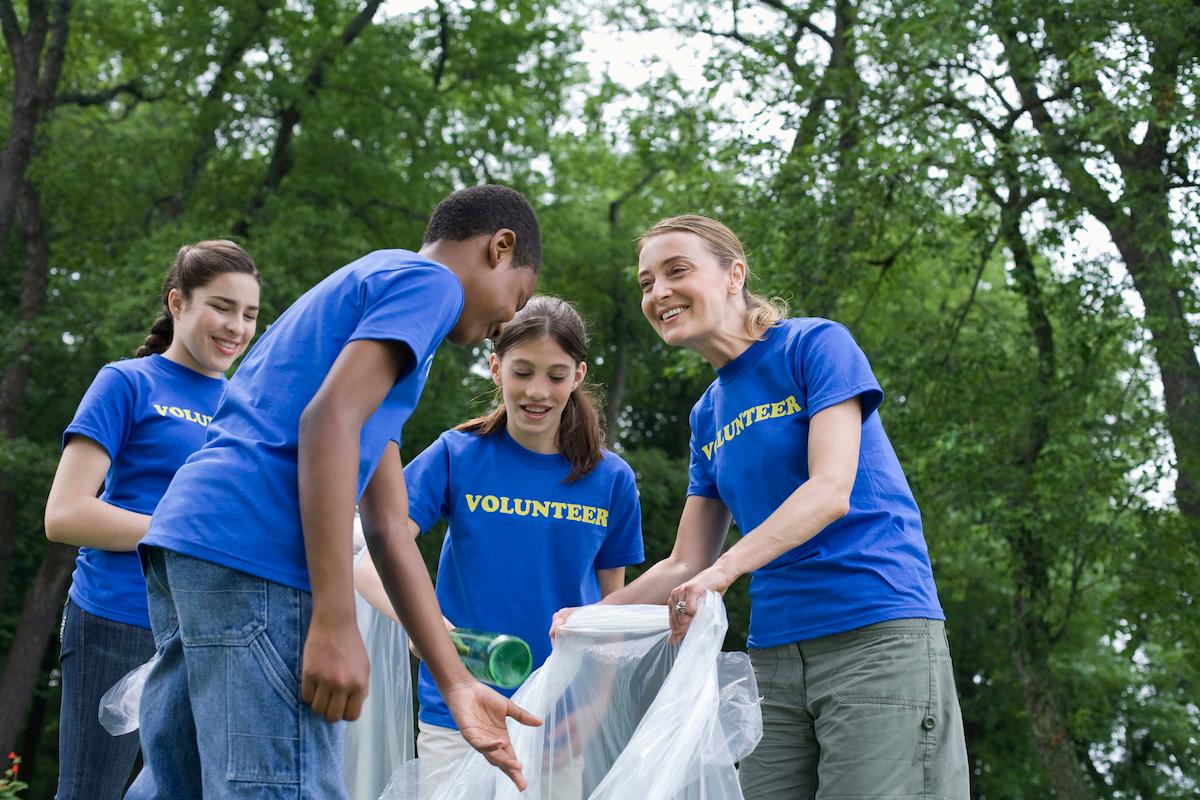 New York City
These are all hosted by the NYC Parks Department.
Earth Day Volunteer Litter Clean-Up: This group trash cleanup will meet at Bay 32nd Street and Beach Channel Drive in Bayswater Park, Queens on Thursday, April 22, from 11 a.m. to 12:00 p.m.
Earth Day Volunteer Event: Randall's Island's Park Alliance's Horticulture and Natural Areas teams will welcome volunteers to help lay down mulching for the woodland restoration project, followed by a garden tour. Make sure to register in advance for this event, located at 10 Central Road in Randall's Island Park, Manhattan on Thursday, April 22, from 10 a.m. to 12:30 p.m.
Article continues below advertisement
Earth Day Cleanup at Schmul Park: Help the Freshkills Park Alliance maintain the biodiversity garden — and learn about local plants — at Schmul Park (at Pearson St. and Watson Ave) in Staten Island, on Saturday, April 24, from 9 a.m. to 12 p.m.
Earth Day Hike and Clean-Up: The Urban Park Rangers are hosting a simultaneous hike and litter cleanup along the Bronx's shoreline. Meet at Section 2 Orchard Beach in Pelham Bay Park, Bronx on Saturday, April 24, from 1 p.m. to 2 p.m.
California
Earth Day Huntington Beach Clean Up: Join the Huntington Beach community for an Earth Day cleanup at 7 Huntington Beach Bike Trail (near the volleyball courts off of Newland St.), Huntington Beach on Thursday, April 22, from 5:30 p.m. to 7 p.m.
LA Hub Earth Day Beach Cleanup: Oceanic Global is hosting a beach cleanup the weekend after Earth Day. Meet the group at the lifeguard tower at the end of Culver Blvd in Playa Del Rey, 6900 Pacific Avenue, Playa Del Rey, on Sunday, April 25 from 10 a.m. to 12 p.m.
Article continues below advertisement
Colorado
Earth Day River Clean Up: Strength in the City is hosting a South Platte River cleanup in Denver on Thursday, April 22, at 3 p.m. Meet the group in the bar Number Thirty Eight's parking lot, located at 3560 Chestnut Place. After about an hour of cleanup, there will be a happy hour from 4 p.m. to 6 p.m. at Number Thirty Eight.
Article continues below advertisement
Hawaii
Sustainable Coastlines Hawaii's Beach Cleanup: The organization Sustainable Coastlines Hawaii is hosting a beach cleanup at Sherwoods on Sherwood Beach in Waimanalo, on Saturday, April 24. There are three hour-long time slots between 9 a.m. and 1 p.m. for volunteer trash cleaners, photographers, and data collectors. As of publication, this event is all reserved, but if you're a local, feel free to reach out to Sustainable Coastlines Hawaii to see if anything has changed.
Article continues below advertisement
Illinois
Virginia
Minnesota
Cloquet Earth Day Cleanup: Meet up between 9:30 a.m. and 10 a.m. at the Dunlap Island Park Warming House in Cloquet, Minn. for a community cleanup on Saturday, April 24. The cleanup will go from about 10 a.m. to 12 p.m., followed by a free picnic. Plus, the first 100 people to register in advance receive a free shirt.
This article is part of Green Matters' 2021 Earth Day programming, #GreenMattersGreenlight: A week-long campaign spotlighting ways you can protect the planet for Earth Day and beyond. We're celebrating planet Earth giving us the greenlight to take climate action.