These Are the Most Eco-Forward Cities in the U.S., According to New Research
What are the most sustainable cities in the U.S.? A new report has named these 15 cities as the most "eco-forward."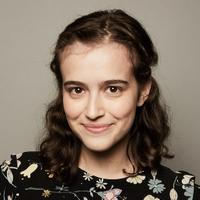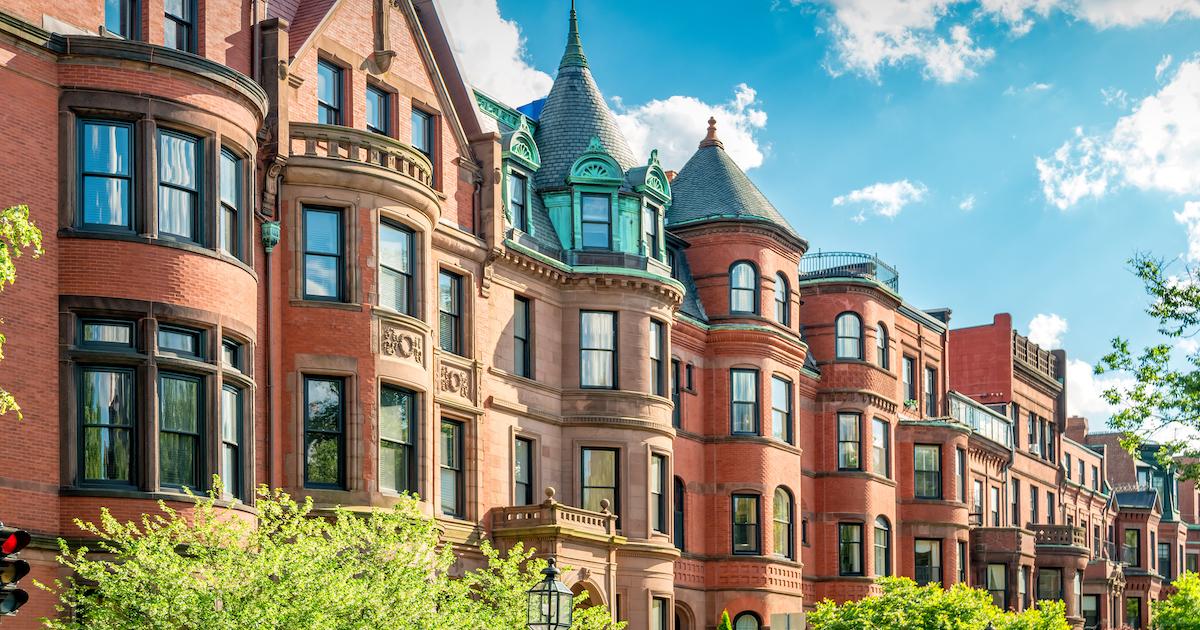 Article continues below advertisement
A new report ranked 15 of the most eco-forward cities in the United States of America, and the results have an interesting mix of major cities and smaller towns. Keep reading for the report's findings, as well as what factors were considered when naming the most eco-forward cities.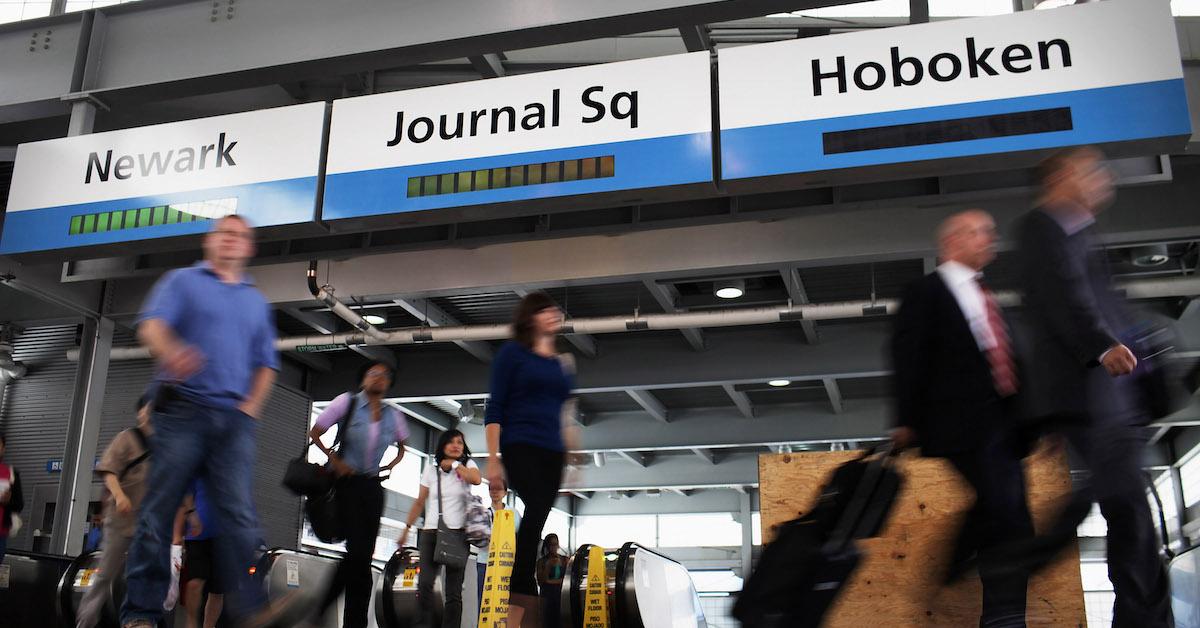 Article continues below advertisement
These are the 15 most sustainable, or eco-forward, cities in the U.S.
In April 2023, real estate company Opendoor partnered with Sustainability Expert Jhánneu Roberts to release a report detailing the 15 most eco-forward cities and towns in the nation.
To create the list, the researchers analyzed data from the free database OpenStreetMap. On the platform, they recorded all "eco-forward tags that are within 3 miles of all addresses in a city where Opendoor Brokerage operates."
The eco-forward tags analyzed included: bicycle parking, rental, and shop; EV charging station; recycling; secondhand shop; and various tags related to public transit.
Opendoor defines an "eco-forward" city as one that is "making active steps toward becoming eco-friendly and prioritizing it," via solutions such as recycling, charging stations, and more.
Article continues below advertisement
Jhánneu Roberts believes that eco-forward living is an approach that "prioritizes and actively takes steps towards sustainability and environmentally-friendly practices" as well as "being forward-thinking and proactive in promoting a healthy and sustainable environment for future generations."
"Being eco-forward to me also means making sustainable living accessible to everyone, regardless of their income level or location," she continued. "It's about finding ways to promote environmentally-friendly practices and solutions that are practical, affordable, and available to all residents."
Overall, the report named these 15 cities the most "eco-forward," based on having the highest number of the aforementioned tags within 3 miles of every address in the city:
Somerville, Mass.
Emeryville, Calif.
Jersey City, N.J.
Boulder, Colo.
Arlington, Va.
Portland, Ore.
West Hempstead, N.Y.
Carrboro, N.C.
Salt Lake City, Utah
Santa Monica, Calif.
Temple Terrace, Fla.
Fort Collins, Colo.
Dearborn, Mich.
Phoenix, Ariz.
San Diego, Calif.
Article continues below advertisement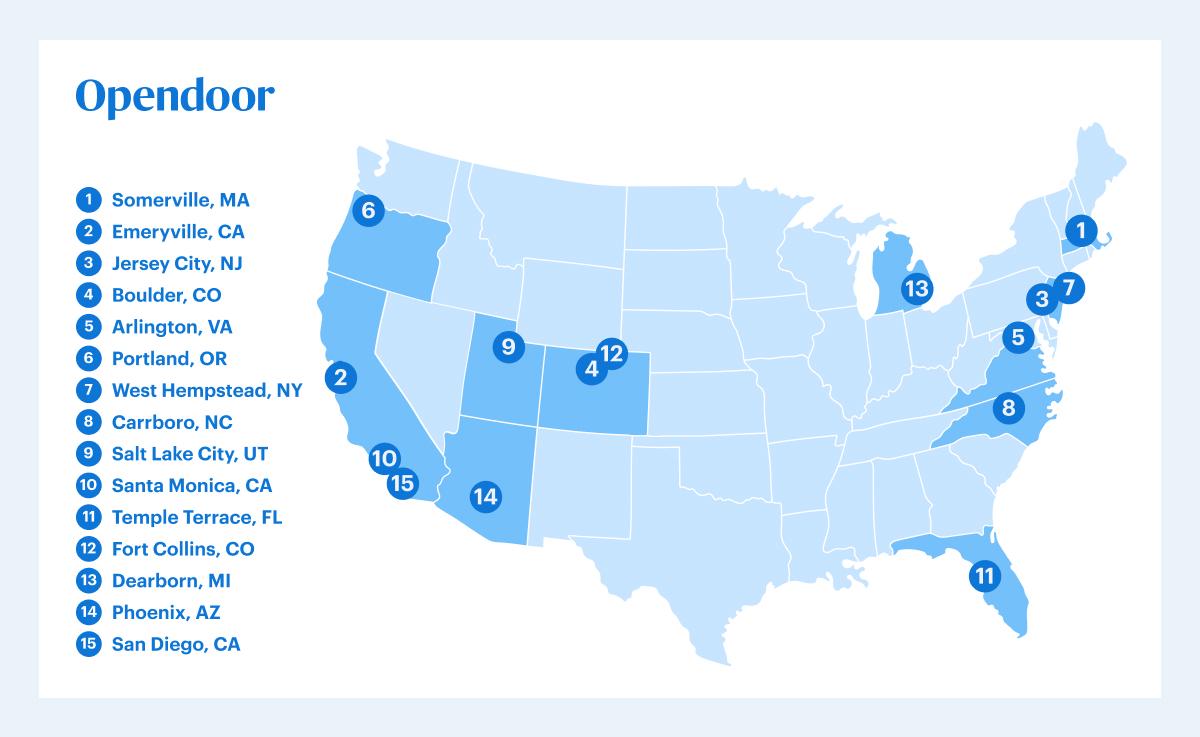 What makes a city sustainable? Eco-friendly transit and beautiful nature are key factors.
"The cities that made the list of most eco-forward, to no surprise, are mostly cities and towns that have extensive transportation options," Opendoor Broker Jennifer Patchen said in a statement.
"Many of the locations that made the list have strong public transportation systems in place and support environmentally-responsible behavior among residents," Jhánneu Roberts told Green Matters exclusively via email. "Carpooling and biking are common in many of these areas, helping to reduce transportation impacts."
Article continues below advertisement
It's also worth noting that many of these cities (such as Boulder and Portland) are located in regions known for their natural beauty and scenic landscapes, which may contribute to a "greater appreciation for the environment and a desire to protect it" as well as inspire locals to "prioritize eco-friendliness as a means of preserving those resources for future generations," according to Roberts.
Article continues below advertisement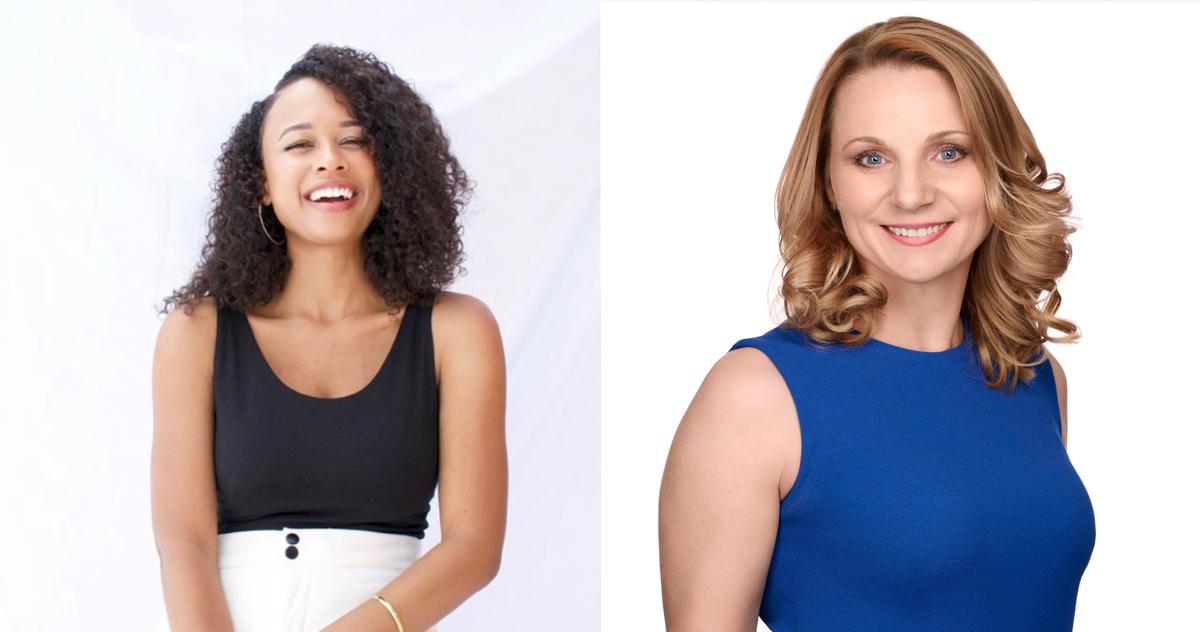 Many of the most eco-forward cities are found along the coasts.
Interestingly, most of the 15 cities that made the list are located along the East and West Coasts of the country. Roberts believes that this has to do with the political climate of these regions.
"For example, California and Oregon are known for their strong environmental regulations and incentives for clean energy, which may explain why several of the cities on the list are located in those states," she explained.
Article continues below advertisement
"While there were some states with multiple cities in Opendoor's Eco-Forward Cities list, it's heartening to see that much of the country is covered," Patchen added in an email to Green Matters. "There wasn't a cluster of eco-forward practices taking place in only certain regions: Rather, folks nationwide are embracing sustainable solutions. Some major metropolitan areas were included, but it's worth noting that smaller communities also made the cut, suggesting that eco-forward living is universal.
Overall, for cities that want become more eco-forward, Roberts recommends that they focus on a few things: promoting waste reduction (by ramping up recycling and composting efforts, or by implementing plastic bag bans); upgrading public transportation; installing more EV chargers and providing incentives to EV drivers; and educating locals and getting them involved in these efforts.
Article continues below advertisement
As a broker, all of this data excites Patchen: "It suggests that Americans are committed to living sustainably, and looking to move to areas that prioritize the environment."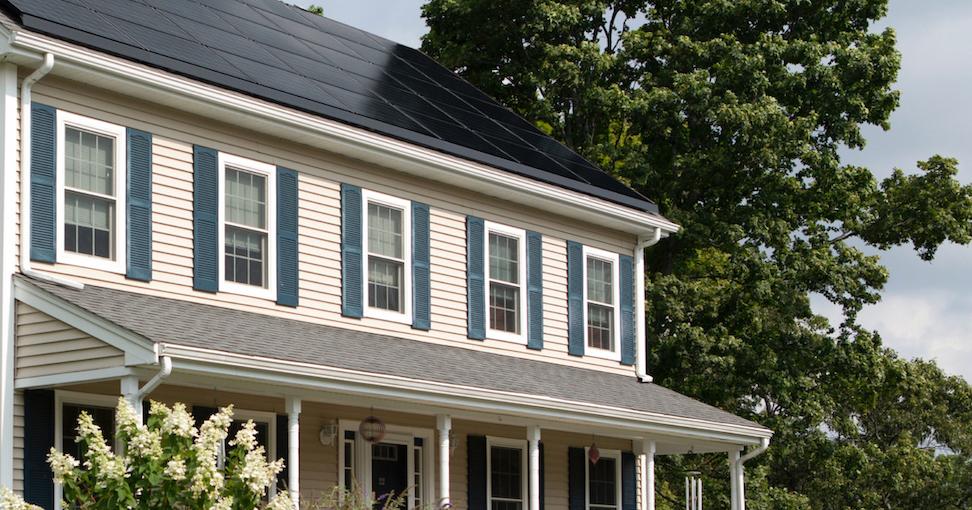 Article continues below advertisement
That said, other recent reports that used other methodology have had different findings when it comes to the most eco-friendly cities in the country. For instance, an October 2022 report by Rocket Mortgage and BestPlaces.net analyzed different factors, including: the presence of LEED buildings; how many commuters use energy-efficient transportation; the amount of green space; watts of solar energy produced; walk scores; electric vehicle use and chargers; state composting laws; and more.
Based on those factors, the report found these 15 cities to be the most sustainable:
Berkeley, Calif.
San Diego, Calif.
Portland, Ore.
Washington, D.C.
Denver, Colo.
San Jose, Calif.
Boston, Mass.
San Francisco, Calif.
Sacramento, Calif.
Seattle, Wash.
Los Angeles, Calif.
Honolulu, Hawaii
Silver Spring, Md.
Salt Lake City, Utah
San Bernadino, Calif.
Interestingly, Salt Lake City, and Portland, Ore. made both of these lists. But as you can see, there are endless factors that one can consider when determining what city is the most sustainable — and every citizen has the power to make their own city more eco-friendly.