NJ Plastic Bag Ban Gets Ready to Take Effect: Everything You Need to Know
The NJ plastic bag ban is about to go into effect.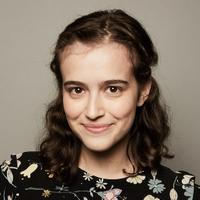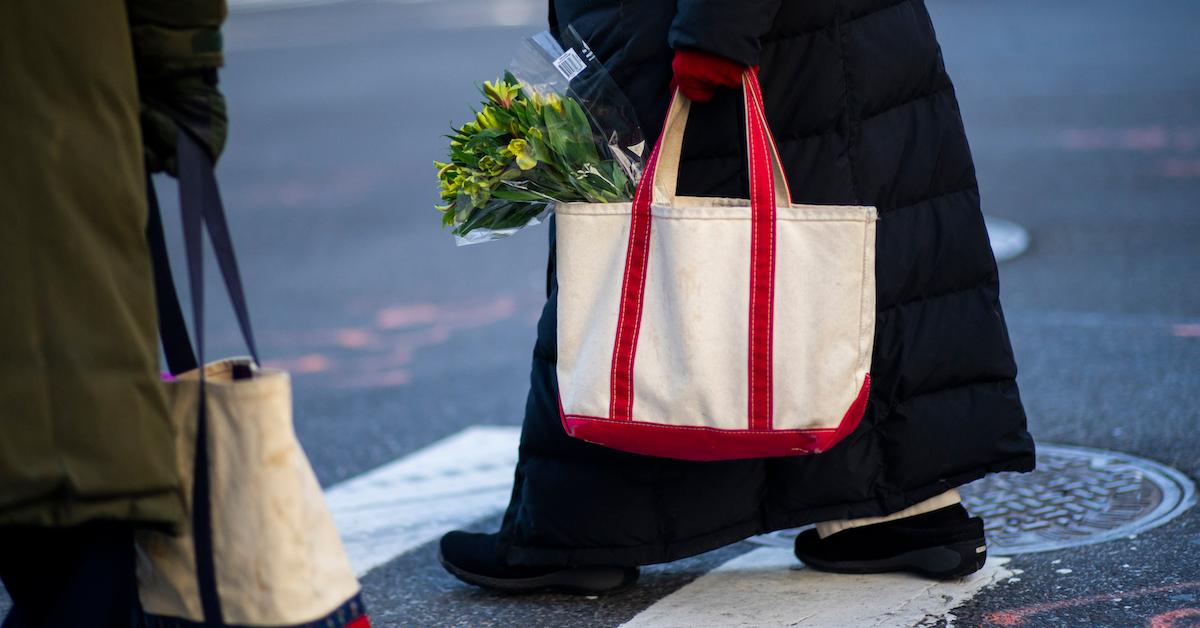 New Jersey is following in the eco-conscious footprints of eight other U.S. states, and doing away with single-use plastic shopping bags in the very near future. In fact, the new law will also extend to paper bags, polystyrene takeout containers, and plastic straws in certain situations.
If you are a resident or frequent visitor of the Garden State, keep reading for all the details on the NJ plastic bag ban.
Article continues below advertisement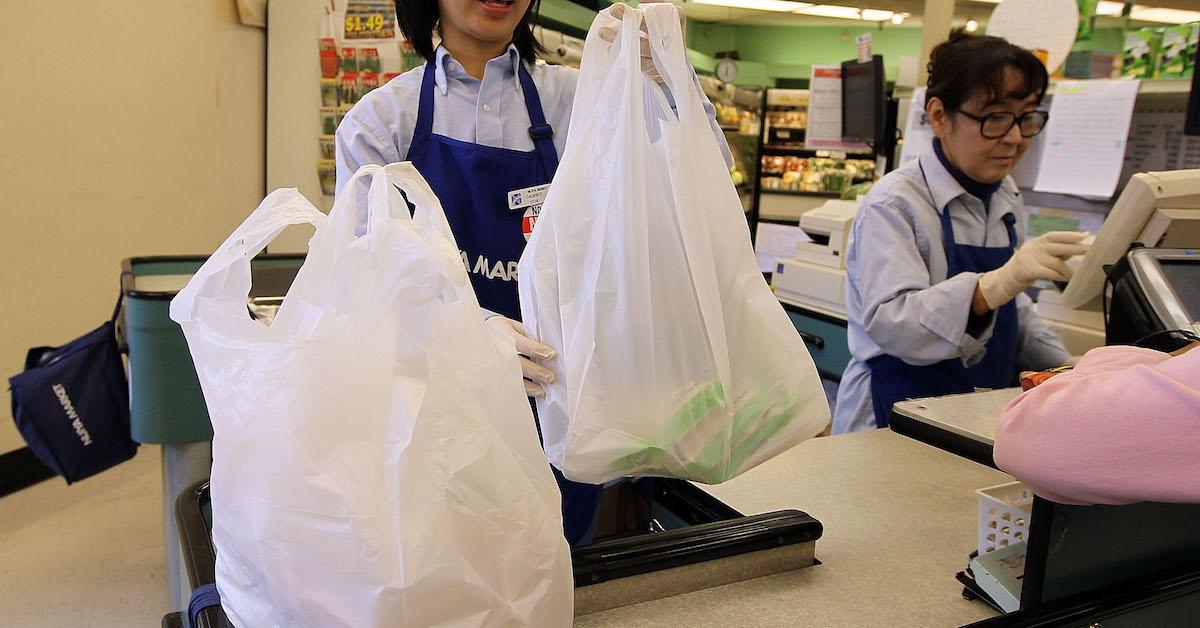 Are plastic bags banned in NJ?
Single-use plastic shopping bags are not yet banned in NJ, but they will be one month from now. As detailed on the New Jersey government website, beginning May 4, 2022, New Jersey will forbid all stores from giving single-use plastic carrier bags to customers. Additionally, all supermarkets that are 2,500 square feet or larger will be prohibited from distributing single-use paper bags.
Article continues below advertisement
Instead, supermarkets will have to offer reusable grocery bags customers can buy for a small fee, which will hopefully incentivize people to bring their own bags, which they can reuse over and over again.
As for grocery stores under 2,500 square feet, and other stores, such as bodegas, retail shops, and liquor stores, they will still be allowed to offer single-use paper bags to customers, but must charge a small fee for them, as per NJ.com.
Article continues below advertisement
New Jersey is also banning polystyrene, aka Styrofoam.
Also beginning May 4, New Jersey is banning food service products made from polystyrene foam (often referred to as the brand name Styrofoam), such as takeout containers and to-go cups. A few polystyrene items will be exempt from this rule until May 4, 2024, when they will become prohibited as well, including: polystyrene foam soda spoons; 2-ounce polystyrene cups; meat and fish trays at butcher counters or shops; and pre-packaged polystyrene trays.
Article continues below advertisement
NJ's ban on single-use plastic straws is already in effect.
On Nov. 4, 2021, New Jersey enacted a ban in place on single-use straws, with a number of exemptions. According to the state's website, food service businesses (such as bars, restaurants, and coffee shops) can no longer offer single-use plastic straws by default, but must keep a supply of plastic straws to give customers who request them.
Article continues below advertisement
Those who violate the NJ plastic bag ban could be fined.
For businesses or individuals who violate any of the above laws, a first offense will be let off with a warning. However, a second offense can result in a fine of $1,000 per day, and subsequent offenses may be fined $5,000 per day.
Article continues below advertisement
Fortunately, avoiding these fines should be fairly simple — not to mention, complying could help businesses save money, since they will no longer be purchasing single-use plastic bags to give customers for free.
And for any New Jerseyites weary of this new regulation, we highly recommend always keeping a reusable tote or two on you, whether that's a small, fold-up tote bag you keep in your backpack or purse, or a stack of totes and produce bags you store in the trunk of your car. Not only will you be helping the environment, but you'll save money on buying new bags every time you shop.
Green Matters' new book, Green Living, is the perfect guide to living an eco-friendly lifestyle for people at every stage of the process. You can order Green Living here.