The Bronx's First Zero-Waste Shop Is Making the Lifestyle More Accessible (Exclusive)
The first Bronx-based zero-waste shop, EcoBronx, is raising money to make plastic-free living accessible in New York City's Bronx neighborhood.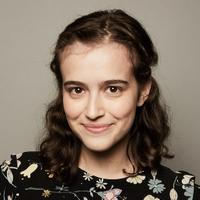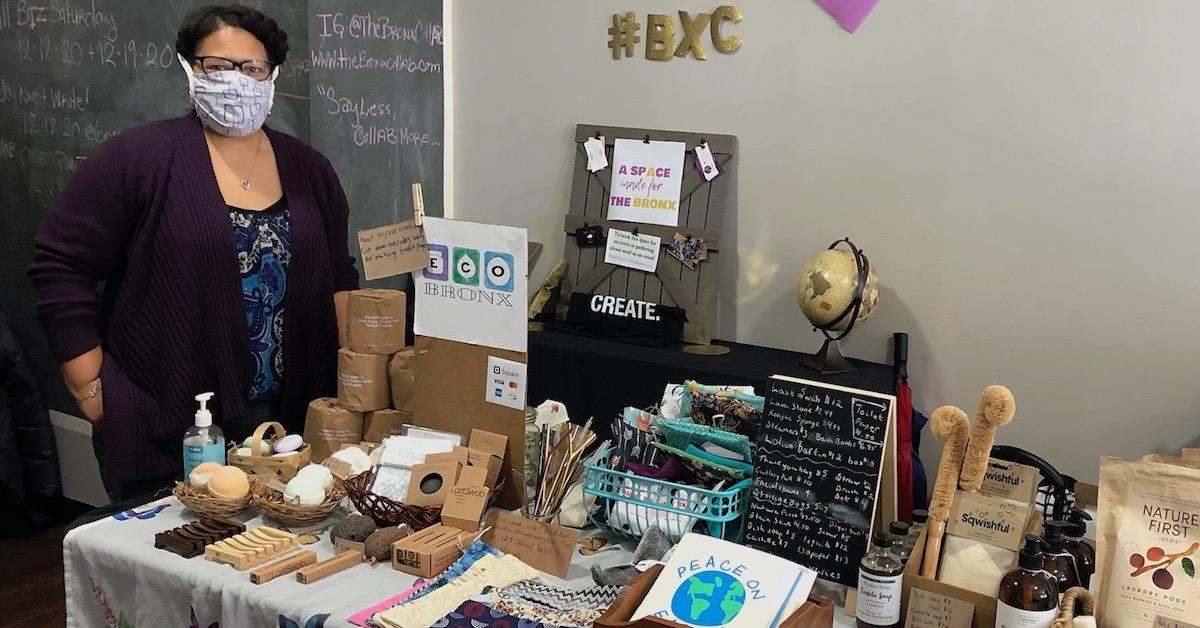 The zero-waste movement has gathered a lot of steam over the last few years — but one of its biggest pitfalls is the lack of accessibility to everyone who wants to live sustainably. To combat this problem in her community, Maranda L. Miller founded the first Bronx-based zero-waste shop, EcoBronx.
Green Matters recently chatted with Miller to learn more about her woman-owned, Black-owned company, its mission, and Miller's plans to expand EcoBronx and open a storefront.
Article continues below advertisement
Maranda Miller founded EcoBronx to make zero-waste living accessible in her community.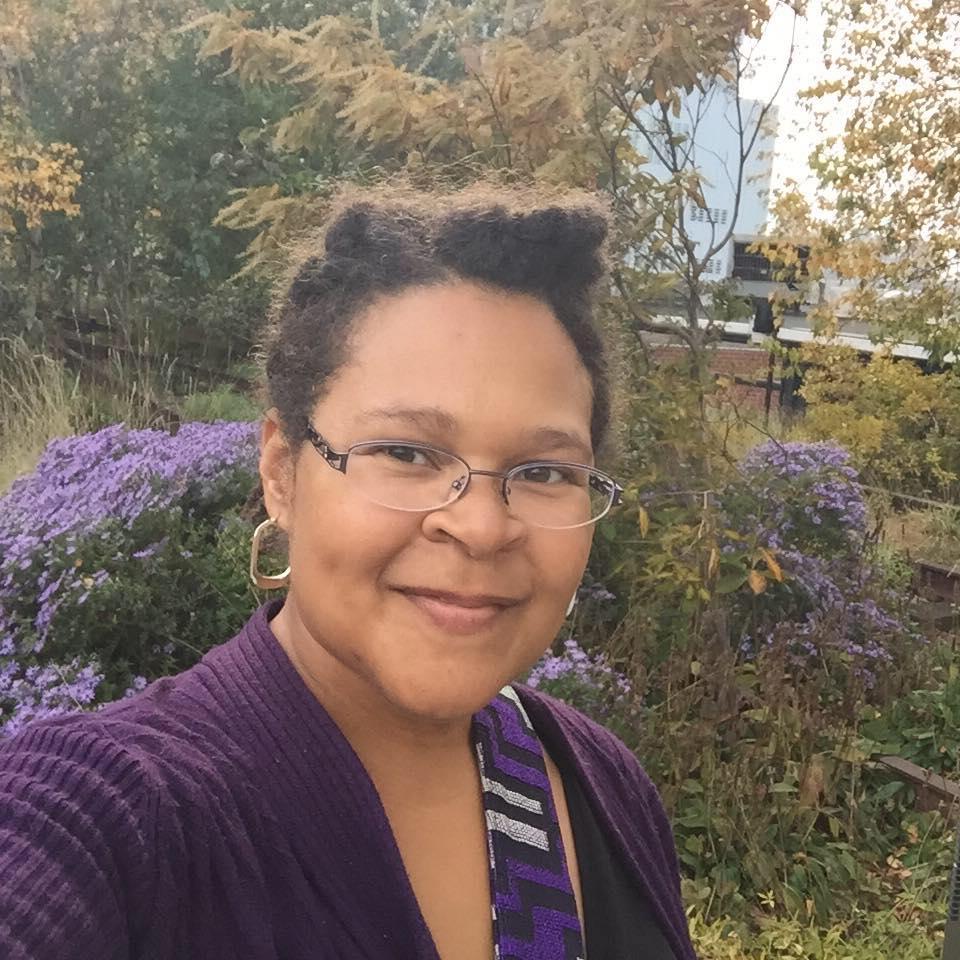 Maranda L. Miller has always felt connected to planet Earth — born and raised in Kentucky, she and her sister spent each summer at their grandparents' farm. Her time there gave her an appreciation for nature, and she has always been conscious of protecting the environment.
In 2015, Miller and her two children relocated from Kentucky to the Bronx, N.Y., and in 2018, she started thinking about how she and her family could take environmental protection beyond just recycling.
"I thought about my future for my children – I wanted them to have an environment, I wanted them to have Mother Earth to enjoy," she tells Green Matters over the phone. "I'm 45, so I've enjoyed it for most of my life, and I want that same benefit for my children. I want them to always be able to have that. And not just them, but future generations. So I thought, we have to make some changes."
Article continues below advertisement
Taking inspiration from zero-waste influencers from social media, Miller decided to go zero waste. Fortunately, her children were also on board with all the changes at home — and with their mom making monthly trips from the Bronx to Manhattan and Brooklyn to stock up on plastic-free goods, from toilet paper to shampoo to bulk foods.
Article continues below advertisement
Miller documented her family's transition to a zero-waste lifestyle on her blog Maranda's World, which follows "a single mom's journey on making a difference in the world." As her platform began to grow, Miller began speaking at educational workshops about zero-waste living. But soon, COVID-19 halted not only those workshops, but also Miller's zero-waste lifestyle, as it was suddenly unsafe to travel to the specialty shops she used to frequent in other boroughs.
This made Miller realize that Bronx residents should have easier access to zero-waste products and groceries, and she started thinking about how she could help bring the zero-waste lifestyle to her community. She came up with the idea of a pop-up market, and in June 2020, she officially announced EcoBronx to her followers. In August, she filed the LLC paperwork for the business, "and thus, EcoBronx began," Miller says.
Article continues below advertisement
EcoBronx is raising money to bring zero-waste shopping to the Bronx.
In October 2020, EcoBronx began doing pop-up events around the Bronx, and Miller launched EcoBronx's website, where customers in the Bronx area can place orders for local delivery. In March 2021, she expanded the website's offerings to ship nationwide, and she also launched a crowdfunding campaign on IFundWomen.
With a goal of $15,000, Miller plans to immediately use the money she raises to hold more pop-up events (beginning in April 2021, EcoBronx will consistently have a booth at two farmers markets), and to invest in a tent and better display for pop-ups.
Article continues below advertisement
In the near future, Miller hopes to purchase a van so she can launch EcoBronx as a mobile shop and make its offerings even more accessible across the borough. And a bit further down the road, she would like to open a brick-and-mortar store in the Bronx. In addition to bringing zero-waste products to the Bronx, EcoBronx's other mission is education — Miller feels it is important to teach her customers the "why" behind living sustainably — and the eventual shop will also be used as an "eco-space" for the community.
Article continues below advertisement
Miller also believes that the existence of a physical EcoBronx space will inspire people who want to do something to finally do that something.
"People want to do things. We can't say that nobody wants to take action for the environment, because people do, they just need to be provided with the proper knowledge and resources to do it," she tells Green Matters. "We have to be able to provide resources so people can take the action. Because in their hearts they want to do it, but without those resources, they can't."
Accessibility is a huge issue in the zero-waste movement.
The zero-waste movement has become quite whitewashed and exclusionary in recent years, with entrepreneurs tending to open pricey zero-waste shops in largely white and high-income areas. Social media and large companies have also glamorized the movement, with many newcomers under the impression that they must spend a lot of money on new zero-waste "must-haves" to truly be zero waste. However, Miller wants to break that cycle.
Article continues below advertisement
"When I first started, [the zero-waste movement] was portrayed as only a select few can do this," Miller says.
"Erasing the stereotype and thinking about the intersectionality is very beneficial," she continues. "What sometimes gets forgotten is that everybody has a hand in this. It isn't just one population over the other. We all have a role to play, and we all can take action. What we have to be mindful of is not everyone is privileged to take certain actions."
Article continues below advertisement
For that reason, Miller works to "keep [EcoBronx's prices] at a bare minimum," even though her business has not been profitable yet. She also encourages customers to get thrifty before buying new items. "You don't have to buy the fine shiny things," she says. "You can use a jar that you already have ... versus going and buying a brand new jar to store your bulk beans in ... Use what you have, work with what you have."
In addition to making the movement more accessible, Miller wants people to realize how much impact could be made if everyone (with the ability to do so) made one change.
"If everybody does one action, or takes one step to reduce their waste or plastic usage," she says, "think about how collaboratively, as a collective, the impact that makes."