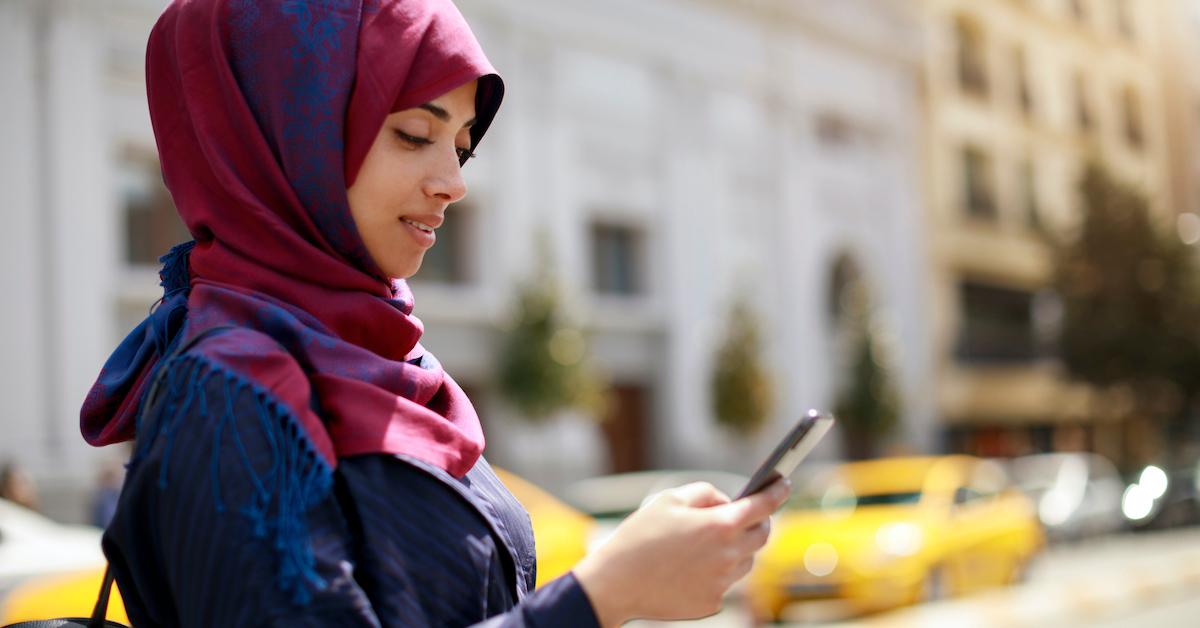 Ride-Hailing Apps Actually Cause More Emissions Than They Displace, According to New Report
Ride-hailing apps have made transportation easier in a lot of ways — but how has Uber culture impacted emissions, pollution, and traffic congestion? According to a new report, ride-hailing apps have ultimately caused more climate pollution overall — but there are a few straightforward ways companies like Uber, Lyft, and Via can reduce their environmental impact.
Article continues below advertisement
The report, published this week by the national nonprofit the Union of Concerned Scientists, compares the impact of both private ride-hailing trips and pooled (shared) ride-hailing trips with more traditional methods of transportation, like regular taxi trips, driving one's own car, and more.
The researchers estimate that ride-hailed trips are responsible for an average of 69 percent more climate pollution than the trips they displace. There are two major factors that account for this.
Article continues below advertisement
One is that hailed rides aren't only replacing rides people would have otherwise taken in taxis or their own cars. Often, people hail rides for trips, that, in the past, they would have walked, taken public transport, or simply not gone out at all. This is especially prevalent in dense cities where walking, biking, and mass transit are more popular than driving.
Article continues below advertisement
The second major factor is the time passengers are not riding in cars, and drivers travel between rides while waiting for a new passengers — known as "deadheading." This occurs with regular taxis as well, but it doesn't occur when people drive their own cars from point A to point B.
Unsurprisingly, the study found that taking a pooled hailed ride has a lower impact than taking a private hailed ride. Interestingly, despite deadheading, the researchers found a few instances in which a pooled ride sometimes has a lower impact than driving oneself somewhere in one's own car. One is if your car is older and therefore less fuel-efficient than the average Lyft driver's car; the other is when you use a ride-share to connect with mass transit. For example, if you take a bus halfway to your destination, and then hop in a ride-share for the rest of the trip, that is generally more efficient than driving yourself.
Article continues below advertisement
So what can we do to make sure we as consumers are using ride-hailing apps in the most environmentally responsible way possible? For one thing, taking mass transit, biking, or walking will always have the least impact, so do those whenever you can. Supplementing the last leg of your public transit route with a ride-share (instead of taking a pooled or private ride the entire way) is a good option as well.
Article continues below advertisement
And when you do need to hail a ride, opt for a shared car. Better yet, if you live in an area where a ride-hailing app lets you select an electric car to pick you up (as Lyft does in some areas), go for that.
But even more important is holding the governments and the ride-hailing app industry accountable. The authors think governments need to: invest in more infrastructure to support mass transit, walking, and biking; propose policies to make the ride-hailing industry more reliant upon electric vehicles; and create initiatives to encourage people to select pooled rides.
Article continues below advertisement
Similarly, the authors think ride-hailing companies need to: ramp up their transition to EVs; encourage consumers to connect their ride service to gaps in mass transit; offer consumers more incentives for selecting pooled rides; and work with cities to make hailed rides more efficient.
According to the report, compared to a private vehicle trip in the average gas-powered car, a non-pooled ride-hailing trip in an EV can cut emissions by about 53 percent, and a pooled ride-hailing trip in an EV can cut emissions by about 68 percent. Compared to a non-pooled ride-hailing trip in a gas-powered car, a pooled ride-hailing trip in an EV can cut emissions by about 79 percent. Luckily, the EV market is expanding — we just need to demand these companies follow the trend.