Jane Goodall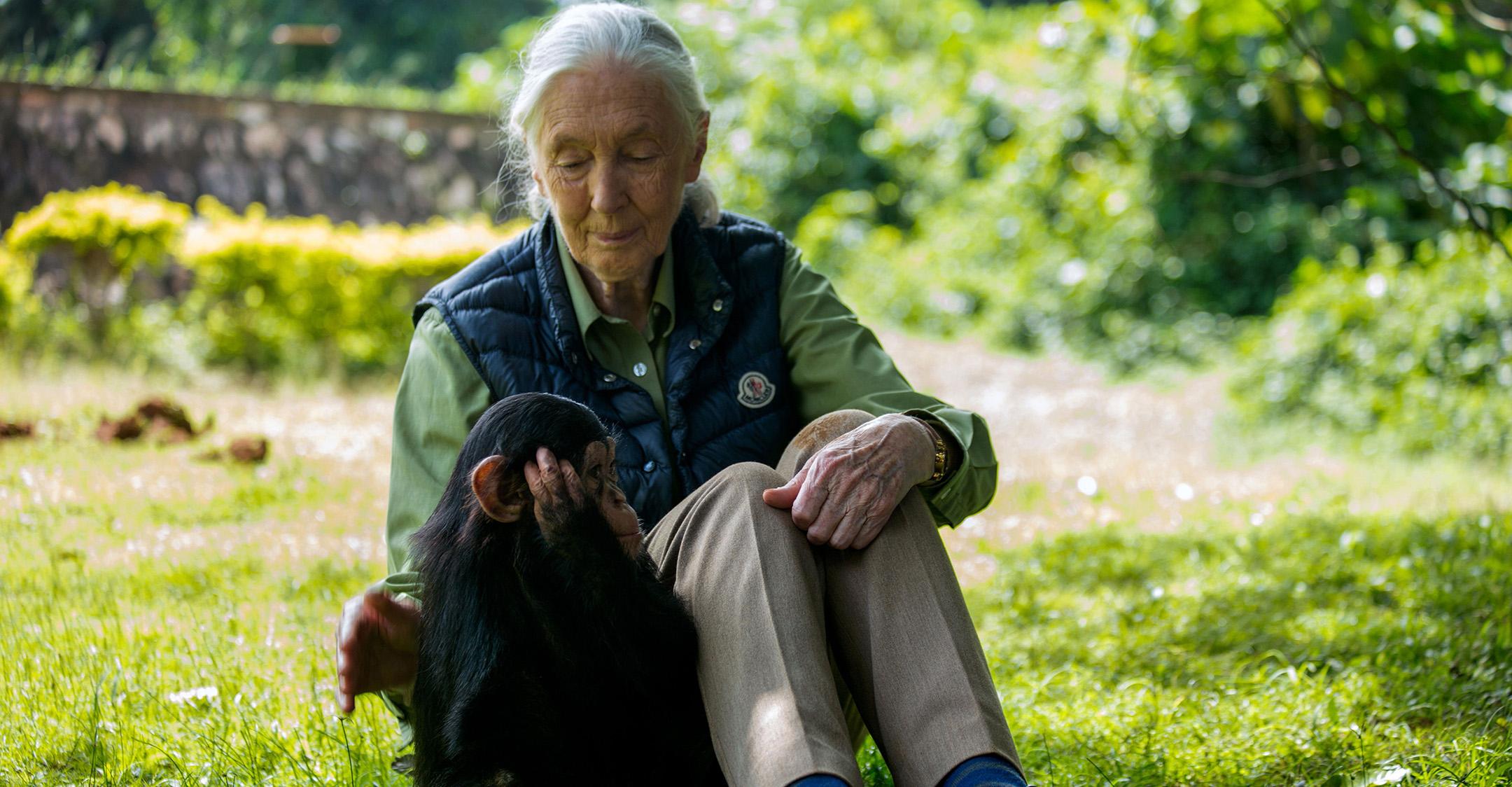 In global work to study chimpanzees and preserve their natural habitat, Dr. Jane Goodall, DBE, Founder of the Jane Goodall Institute, UN Messenger of Peace, is someone who undoubtedly stands out. Goodall, an ethologist and activist, is renowned for her hands-on work with chimpanzees in the wilds of Tanzania beginning in 1960. Her long life has been marked by tireless advocacy for natural environments and the animals who inhabit them.
Jane Goodall's early work and discoveries:
Jane Goodall was born in England in 1934. As National Geographic notes, she spent time reading the Dr. Dolittle and Tarzan books as a child, which inspired her dream of going to Africa to work with animals. Not having the money to attend college, she worked to save money for Africa, first visiting Kenya at age 23.
Goodall's life changed upon meeting paleoanthropologist Dr. Louis Seymour Bazett Leakey in 1957. Dr. Leakey offered her a museum job and in 1960 sent her to Tanzania to study chimpanzees in the wild. At Gombe Stream National Park, she lived among chimpanzees and eventually gained the trust of an older chimpanzee she called David Greybeard.
According to the Jane Goodall Institute, which she founded in 1977, her work in Tanzania led to five main discoveries about chimpanzees. She found that chimpanzees make and use tools, hunt and eat certain small animals (rather than being vegetarian), engage in warlike activity against rival chimps, form strong mother-child bonds, and are capable of compassion.
Jane Goodall founded the Jane Goodall Institute.
The Jane Goodall Institute has the stated mission of restoring chimpanzees to save them from extinction. Goodall had learned about illegal trafficking and habitat destruction that threatened the existence of chimpanzees in the wild, and founded the institute to help ensure the work to protect chimpanzees will continue.
The Jane Goodall Institute operates on the scientist's belief that local communities are at the heart of conservation. The main strategies of the JGI are:
Conservation science

Advocacy

Protection of chimpanzees and other great apes

Public awareness and environmental education

Healthy habitats

Roots & Shoots

Gender, health and conservation

Sustainable livelihoods

Research
Jane Goodall's environmental advocacy:
In 1986, Goodall attended a primatology conference, where she learned of the massive deforestation taking place at study sites including Gombe Stream National Park. This prompted her to shift focus from her scientific work to a role in conservation and activism, working to preserve the chimpanzees' habitat.
Goodall has been an outspoken advocate for a more sustainable lifestyle, urging people to adopt a plant-based diet to help prevent future pandemics such as COVID-19. She authored The Book of Hope: A Survival Guide for Trying Times, published in 2021. In it, she promotes key strategies like renewable energy and regenerative farming as ways to combat climate change and live more harmoniously with nature.
Jane Goodall founded the Roots & Shoots Initiative.
Goodall founded Roots & Shoots as a part of the Jane Goodall Institute to empower young people to take action to improve their communities. The organization offers tiny ways to get involved called 1-Click Actions, along with help in creating community projects in all 50 states.
The legacy of Jane Goodall:
Although she began her career working closely with chimpanzees, Dr. Jane Goodall has pivoted her professional focus to advocacy and environmentalism. She travels worldwide to spread knowledge about chimpanzees and the threats facing them, as well as to speak about the climate crisis, and the various issues plaguing the environment.
As an environmental activist and a scientist, Goodall has inspired later generations of women to study primates. Gilbert Grosvenor, former chairman of the National Geographic Society, said, "Jane Goodall's trailblazing path for other women primatologists is arguably her greatest legacy."
With her work reaching across so many aspects of the environment and the Jane Goodall Institute doing so much good in the world, Goodall's legacy will be long-lasting.
Latest Jane Goodall News and Updates