Jane Goodall Headlines Sold-Out Brooklyn Museum Event for Her 89th Birthday
Jane Goodall spoke so many inspirational quotes during her Brooklyn Museum event, which was held in honor of both her 89th birthday and Earth Month.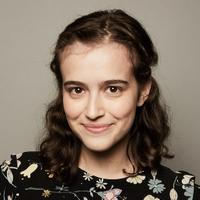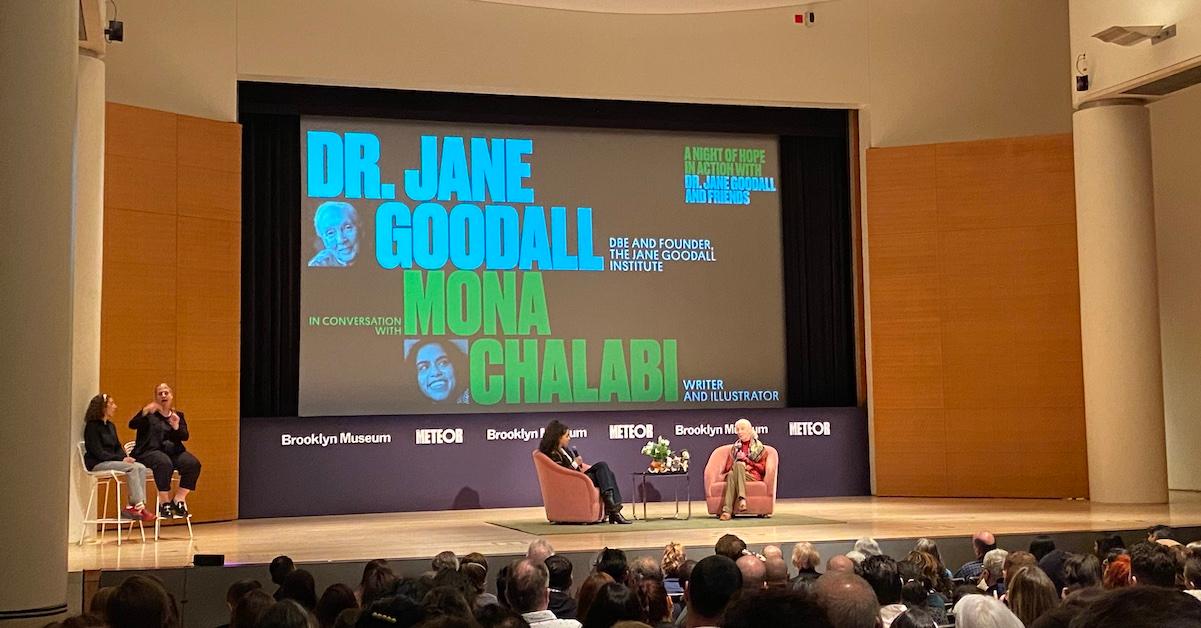 On Tuesday night, Dr. Jane Goodall, DBE spoke at the Brooklyn Museum during a sold out event, which was held in celebration of both Earth Month and the chimpanzee expert's recent 89th birthday.
While in conversation with Mona Chalabi, Goodall effortlessly displayed the same grit and determination about fighting the climate crisis as the youth climate activists and artists who spoke on stage before her — while simultaneously reflecting on her unbelievable 89 years of life.
Article continues below advertisement
During "Dr. Jane Goodall and Friends," Dr. Jane Goodall, DBE, Founder of the Jane Goodall Institute, and UN Messenger of Peace, took the stage to the tune of a standing ovation. She brought along with her four stuffed animals — each of whom came with a story — as well as a glass of whiskey, her favorite drink.
The legendary ethologist shared memories from her childhood, tales from her decades working with chimpanzees, and why she has chosen to focus her present-day work on fighting the climate crisis and empowering the next generation.
Keep reading for some of the most inspirational (and funny!) quotes Dr. Goodall said during the event, which was hosted by the Brooklyn Museum, The Meteor, and the Jane Goodall Institute.
Article continues below advertisement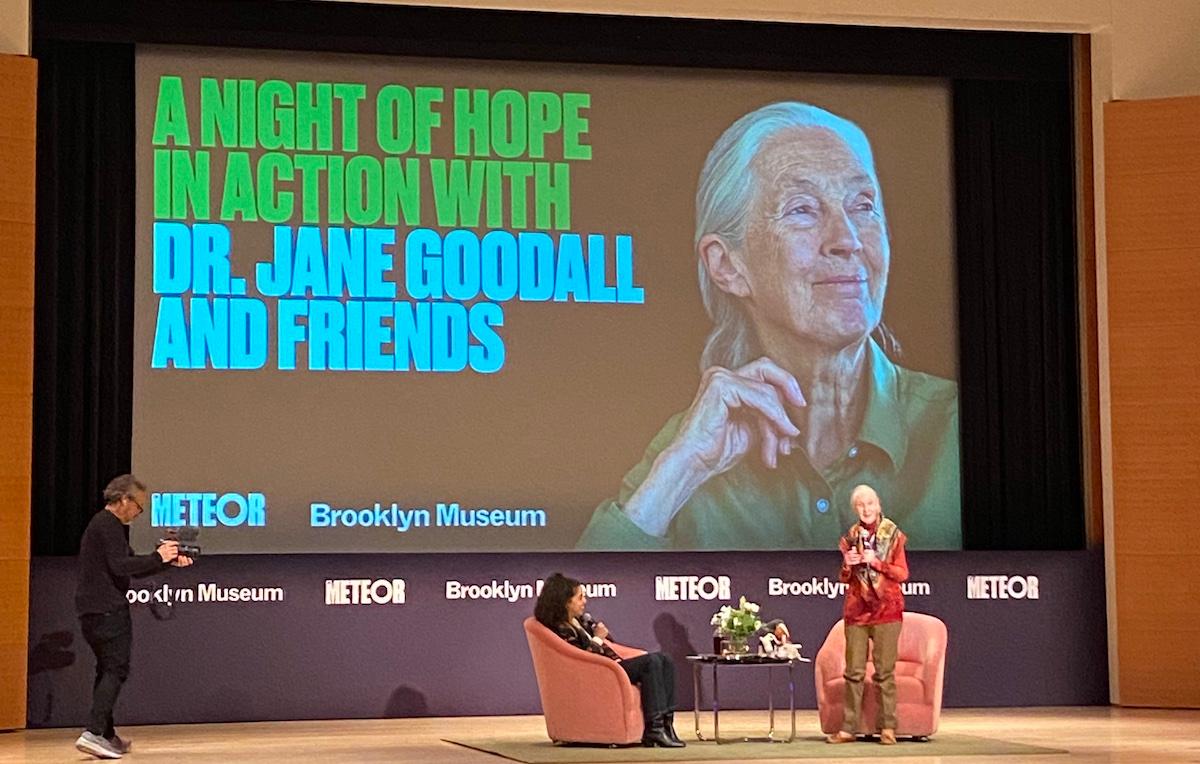 "I popped out of my mother's womb loving animals."
When Chalabi asked where her love of animals came from, Goodall regaled the audience with stories of how she was simply born an animal lover.
Article continues below advertisement
"She tells me that when I was 1.5 — I don't remember — but she came up to say goodnight to me, and I just got this whole handful of wriggling earthworms and their earth in my bed," Goodall continued.
"So many mothers would have just said, 'Oh, throw those dirty things out.' But she said, 'Jane, you're looking at them as though you were wondering, how do they walk without legs? And she just quietly said, 'I think we'd better take them in the garden, because they might die in your bed.'"
"He married the wrong Jane."
Goodall has said this hilarious quote about Tarzan on multiple occasions.
"We didn't have much money, but I used to go to this little secondhand bookshop," she recalled. "Most books came from the library, but I had saved up ... my pennies of pocket money, and I had just enough to buy this little book secondhand called Tarzan of the Apes. So I took it home, I took it up my favorite tree, and read it from cover to cover."
Article continues below advertisement
"Little girls of 10 can be very romantic," she continued. "I fell passionately in love with this glorious lord of the jungle. And what did he do? He married the wrong Jane."
Reading that book helped inspire her to realize that she could one day work with animals. "And that's when my dream began. I would grow up, go to Africa, live with wild animals, and write books about them," she said.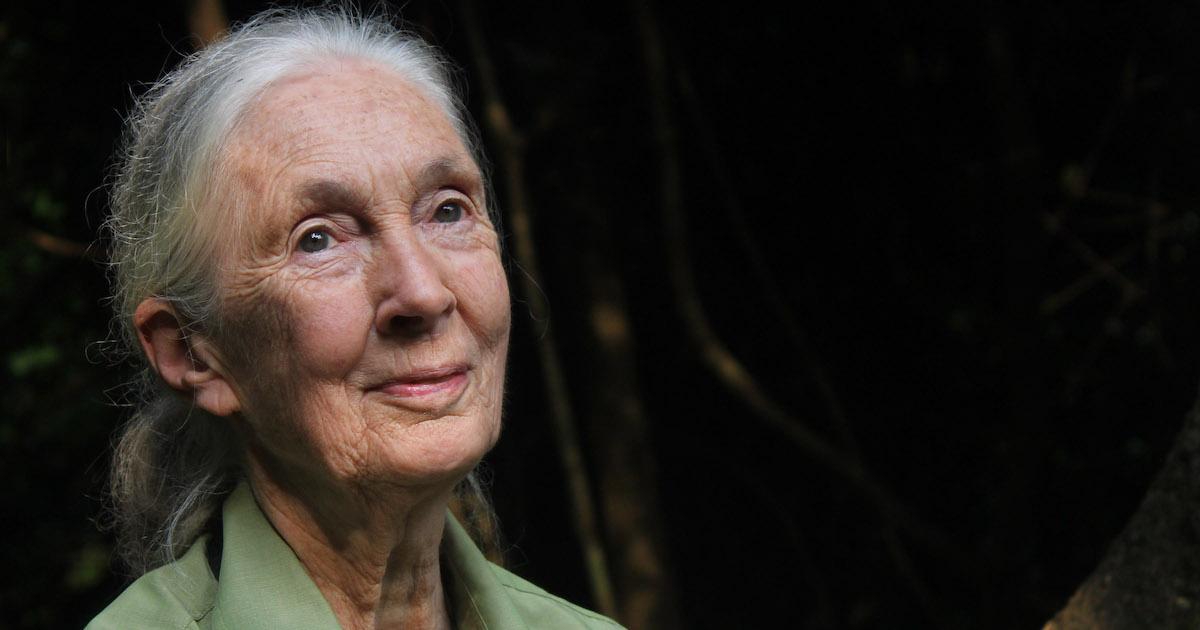 Article continues below advertisement
"When you asked me to describe my encounters with chimps, it was seeing their backsides vanishing into the forest."
During Goodall's first few months in Tanzania, working for Louis Leakey, most of her time attempting to interact with chimpanzees was, as she put it, "seeing their backsides vanishing into the forest."
Goodall's mother had joined her for the first four months of her trip, which helped boost Goodall's morale. But once her mother left, Goodall only got more discouraged and depressed, as well as worried that her money would run out — until a chimp named David Greybeard let his guard down around Goodall.
"I was walking along this trail and I saw David, and I saw him reach out, pick a stem of grass, scratch at a little place on the termite mound, open up one of the passages, and push the tool down, pull it carefully out, termites biting on with their mandibles, and eat them off," she recalled.
She realized that David Greybeard was using tools — and this was the first time in history that a human formally observed an animal using tools. Her publishing of these observations essentially forced us to redefine humans.
Because of that world-changing observation Goodall made, Leakey was able to secure another grant for her to continue her research. "So David, I owe him a lot."
Article continues below advertisement
"The professors were wrong."
When Goodall began her studies with the chimpanzees in Tanzania, she had no degree beyond high school. After a few years, Leakey sent her to Cambridge so that other scientists would treat her with more respect.
"He sent me to Cambridge to get a Ph.D., he said there was no time for an undergraduate degree," Goodall said of Leakey, to which the crowd burst out laughing.
Article continues below advertisement
However, she didn't always agree with her professors at Cambridge.
"The professor said, 'You've done everything wrong. You shouldn't have given the chimps names, it's more scientific to number them, and you can't talk about their personality, their minds, or their emotions. Those are unique to us,'" she recalled.
"I had animals when I was young, and ... Rusty, my dog, had taught me that the professors were wrong," she said. "I bet many of you have had a dog or a cat or horse ... and you know we're not the only sentient sapient beings on the planet."
Goodall's observation that chimpanzees (among other animals) have distinct personalities is one of her other most famous discoveries.
Article continues below advertisement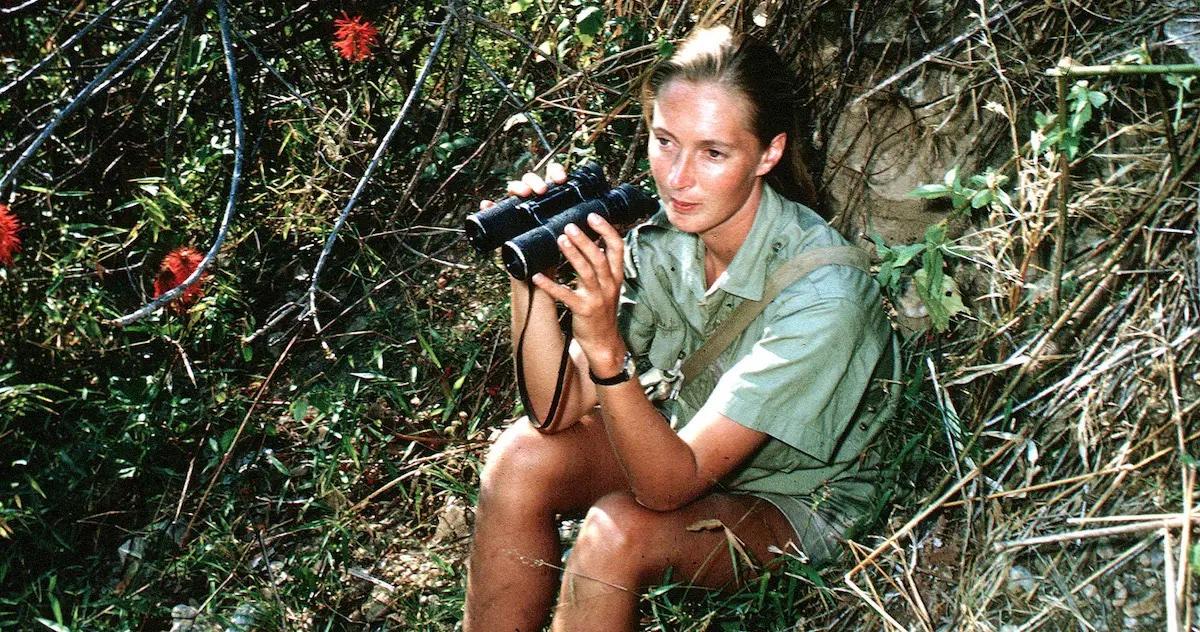 "People must change from within. To get real change, they must feel they want to change."
When asked how she communicates with people who disagree with her (such as climate change deniers), Goodall first recommends that you "try and find a connection," and then "always listen, because you might learn something you never thought of before," which is something her mother taught her.
And then, use storytelling to "reach the heart rather than the head."
Article continues below advertisement
"Moving towards a plant-based diet is a super way to help make the planet a kinder place."
"I was a vegetarian starting from the late 1960s, as soon as I learned about factory farms," Goodall told the crowd. "And I'm now, when I possibly can, I'm a vegan."
She also explained how environmentally-destructive animal farming is, and she noted that "every one of those animals ... they're individuals. They can feel fear and pain, and they have personalities and characters, although they can't express them."
To further connect with animals, Goodall recommended that audience members look up Pigcasso — a pig who was rescued on her way to slaughter, by an artist and farmed sanctuary owner. Pigcasso is now a successful artist, and she has a massive fan in Goodall.
Article continues below advertisement
"Every single day that you're on the planet, you make an impact. And you can choose what sort of impact you make."
This is Goodall's top advice for anyone in the audience who wants to make the planet better. Not only can this be applied to making sustainable purchases, but it can also be applied to kindness towards others.
"Think about how you can make the world a better place," she said. "If we put all these actions together, small actions can cumulatively move us towards a world that's better."
However, if you're a billionaire wondering about what you can do to make the world better, she jokes: "Write out a big check to the Jane Goodall Institute."