Jane Goodall Thinks Our Disrespect of Animals and the Environment Caused COVID-19 and the Climate Crisis
Jane Goodall sat down for a video interview with Channel 4, where she discussed how humans disrespecting wildlife has caused the coronavirus.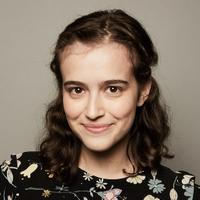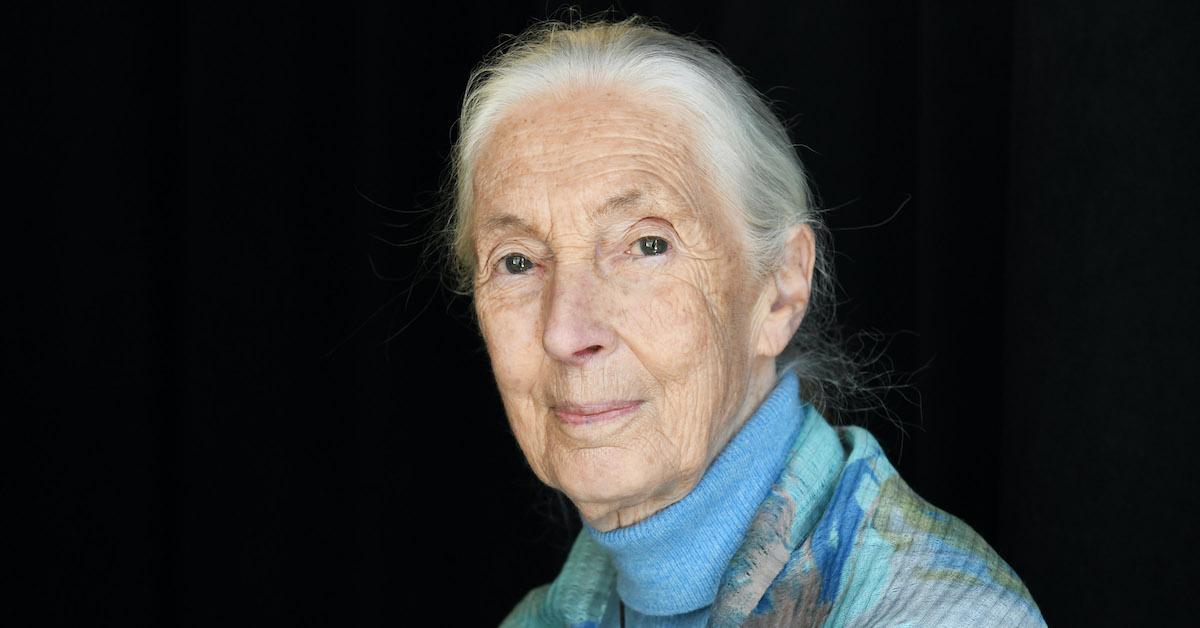 Throughout the COVID-19 pandemic, many parallels have been drawn between — but no one has put it as eloquently and simply as Jane Goodall. The living legend recently sat down (in her own home, while in quarantine) with the UK's Channel 4 for a video interview, where she explained how human treatment of animals and the environment has led to both crises — as well as what humans must do to prevent future pandemics and more climate catastrophe.
Article continues below advertisement
"I think it's time we begin realizing [COVID-19 happened] because we have disrespected animals and disrespected the environment. And people seem to think, 'Oh we humans with our brilliant intellect, we don't need nature.' But actually we do," Goodall told Channel 4 journalist Alex Thomson in the video interview this week. "Of course, this ties directly to the climate crisis as well. People tend to forget the climate crisis because of the panic of COVID-19, but it's our disrespect that's caused both."
How have humans caused the coronavirus?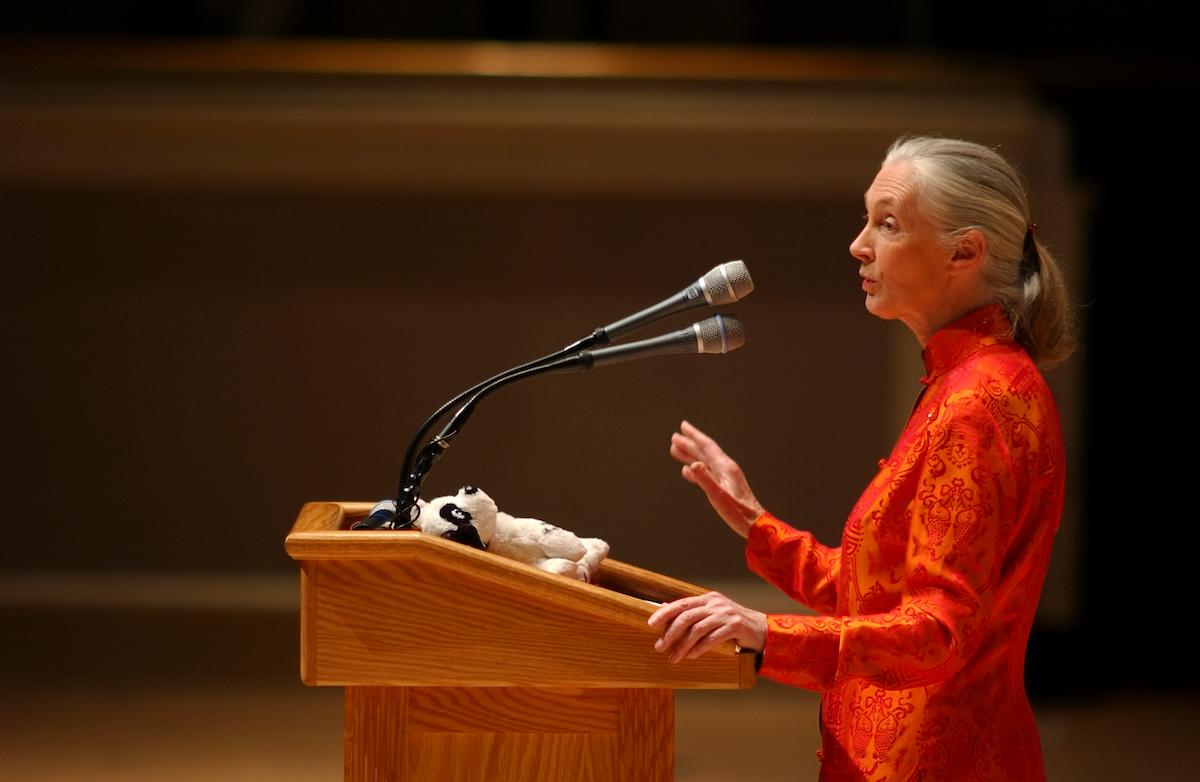 While most of us were caught off-guard by the severity of the coronavirus pandemic, Goodall explained that she thinks perhaps we should have seen it coming.
Article continues below advertisement
"We've done this to ourselves in a way, because this pandemic, or similar, has been predicted for years and years and years," Goodall explained. "We've been destroying the animals' habitats, which means the animals themselves are crowded together, but it also means some of those animals are forced to move out and be in greater contact with humans. That's how these pandemics start."
Article continues below advertisement
"But in addition, we're hunting animals, we're killing them, we're eating them, and we're trafficking them, we're putting animals from all different countries along with their viruses — that don't affect them — [we're] putting them together, the viruses happily jump from one to the other, and one of those is going to jump to a human in one of the wildlife markets in Africa or Asia — or from our factory farms," she said. "That's another great breeding place for new disease."
Not only does Goodall think factory farms could be the next place to start a disease, but they also have a devastating impact on the environment. Factory farms are where most of the world's meat, dairy, and eggs come from, and they are typically stuffed to the gills with thousands of animals who never see the light of day or a gentle hand. According to the Food and Agriculture Organization of the United Nations (FAO), animal agriculture is responsible for 18 percent of all human-induced greenhouse gas emissions — and a University of Oxford study found that removing animal products from one's diet is one of the best changes someone can make to lower their impact.
Article continues below advertisement
Should we ban wildlife trafficking and meat markets?
When asked if humans should impose a worldwide ban on wildlife trafficking and meat markets, Goodall responded saying we "obviously" should. "Many epidemics before this have started in the same way," Goodall said, referencing other viruses' origins in primates, camels, pigs, horses, and chickens.
Article continues below advertisement
Jane Goodall thinks we should stop exploiting animals to prevent the next pandemic and to stop the climate crisis.
Goodall's best advice for humans to protect ourselves from another pandemic — and to mitigate the climate crisis — is simply to stop exploiting, abusing, and commodifying animals.
"I also hope that this wakes people up to a better understanding of who animals are, and stop thinking them commodities. They weren't put here for us to exploit and abuse. They were part of a wonderful vibrant world, and we come along and do our best to destroy it," the primatologist said. "So the biggest difference between us, chimpanzees, and other animals is the development of this extraordinary intellect. So isn't it bizarre that this most intellectual creature is destroying its only home?"
The best way to prevent contracting or spreading coronavirus is with thorough hand washing and social distancing. If you feel you may be experiencing symptoms of coronavirus, which include persistent cough (usually dry), fever, shortness of breath, and fatigue, please call your doctor before going to get tested. For comprehensive resources and updates, visit the CDC website. If you are experiencing anxiety about the virus, seek out mental health support from your provider or visit NAMI.org.