A Pediatric Dietitian's Guide to Choosing the Best Dairy-Free Baby Formula (Exclusive)
Dairy-free baby formulas are generally safe for all infants, a pediatric registered dietitian tells us.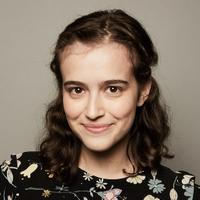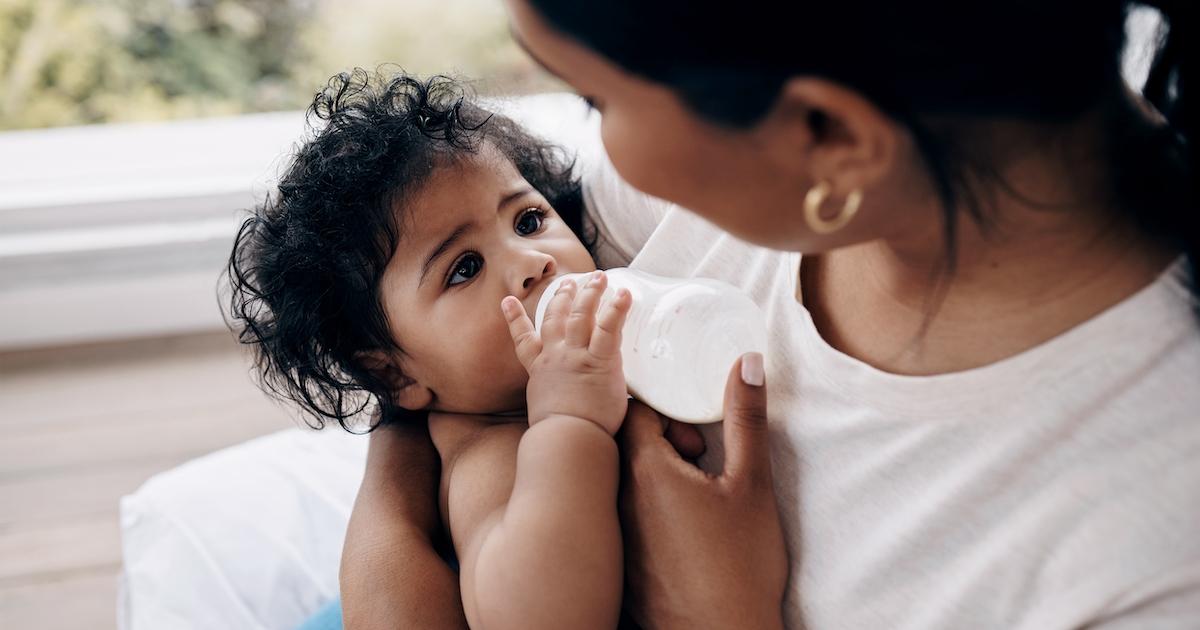 Article continues below advertisement
Though a dairy allergy or lactose intolerance can sound like a scary diagnosis for your baby, you can rest assured that there are plenty of plant-based baby formulas out there that can provide your little one with all the needed nutrients.
There are many benefits to feeding your baby dairy-free formula, according to a pediatric registered dietitian.
Karla Moreno-Bryce, MDA, RD, LD, is a vegan pediatric nutrition coach, a registered dietitian, and a licensed dietitian — we spoke with her to understand a few of the reasons more parents are choosing dairy-free baby formula.
"Many infants are not able to consume a cow's milk-based formula because they may be allergic to the protein in cow's milk or are unable to digest it due to being lactose intolerant," she tells Green Matters exclusively in an email.
Article continues below advertisement
"Choosing a dairy-free formula is also more sustainable for the planet and animals as ingredients come from plant sources," Moreno-Bryce continues. "This is a benefit for families who choose to raise children on a more compassionate dietary pattern, such as a plant-based diet."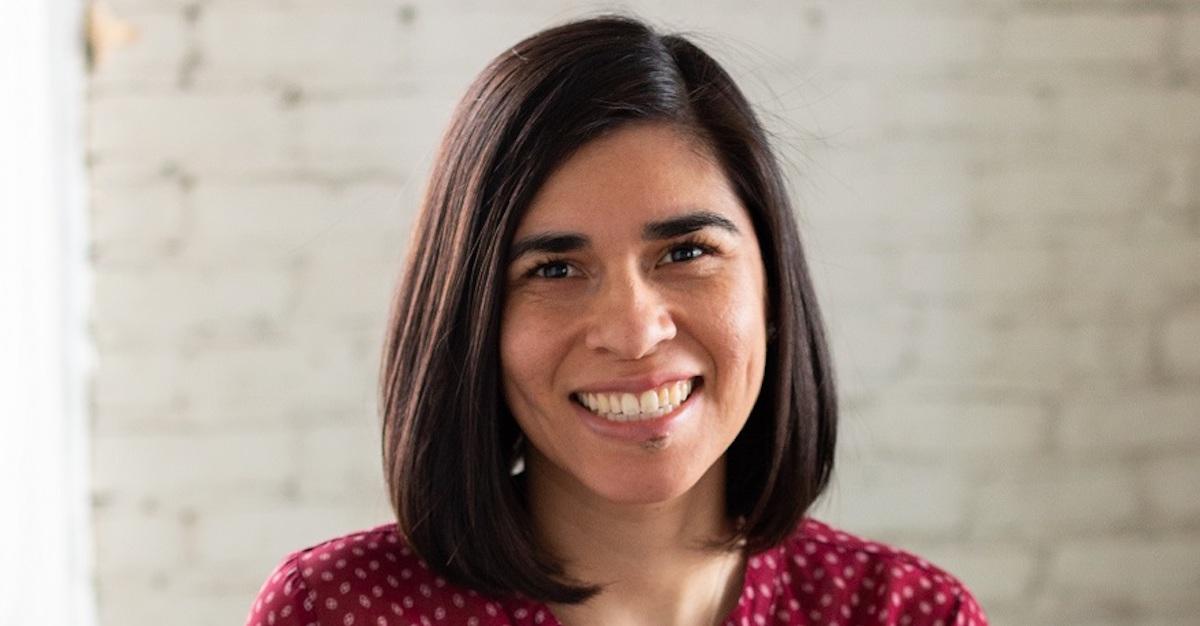 Article continues below advertisement
She also notes that many dairy-free infant formulas are approved for feeding to full-term infants by the American Academy of Pediatrics, among other health organizations.
"Studies show that growth patterns are similar for both soy-based and cow's milk formula fed infants," Moreno-Bryce states.
Article continues below advertisement
Are any baby formulas fully vegan?
Though labeling a formula as dairy-free or plant-based would lead many to assume the product is vegan, not all of these alt baby formulas are actually completely vegan.
That's because they are typically fortified with various vitamins, which may be sourced from animal byproducts. For instance, the many formulas include vitamin D3, which is commonly sourced from lanolin. Lanolin is the wool grease that sheep secrete, meaning it's not a vegan ingredient.
So if brands do not specify the source of vitamin D3 in their formula, there's a chance that the product may not be 100 percent vegan.
Article continues below advertisement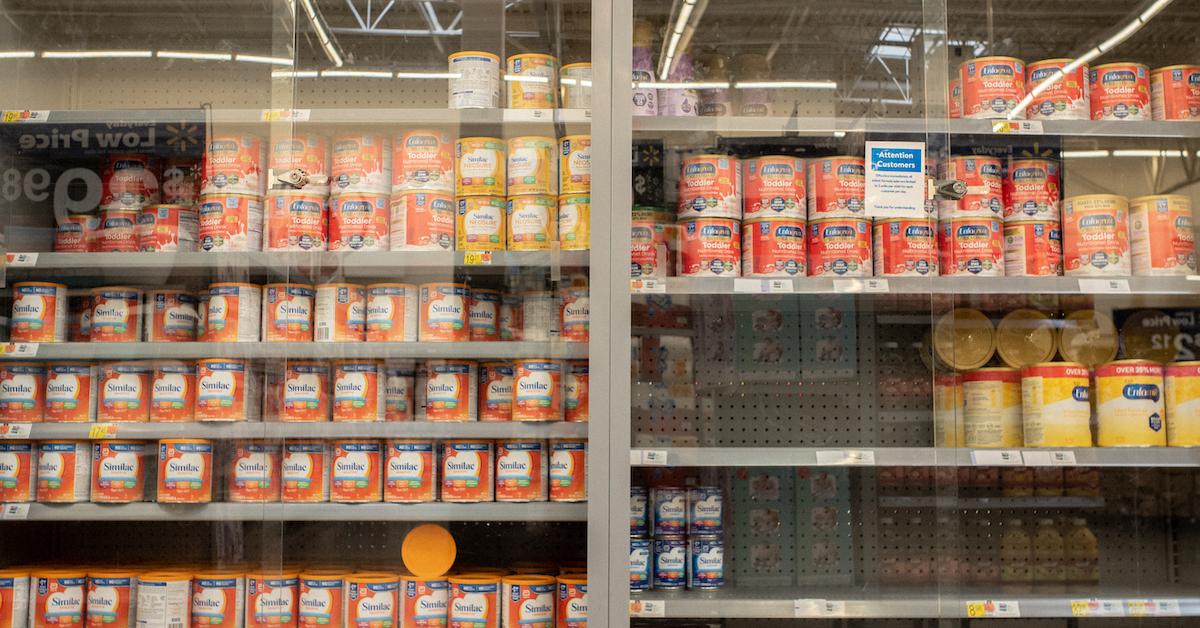 Here's what to look for when shopping for dairy-free baby formula.
When it comes to choosing the right dairy-free formula for your baby, Moreno-Bryce reiterates that no infant formulas in the U.S. market are 100 percent vegan; so, she points consumers to any and all soy-based formulas.
Article continues below advertisement
"All soy-based formulas on the market are iron and zinc fortified which are beneficial for a growing infant, especially if the infant is raised on a plant-based or vegan diet," she states. "The brand isn't as important as selecting one that is available to families and one that is tolerated and accepted by their infant."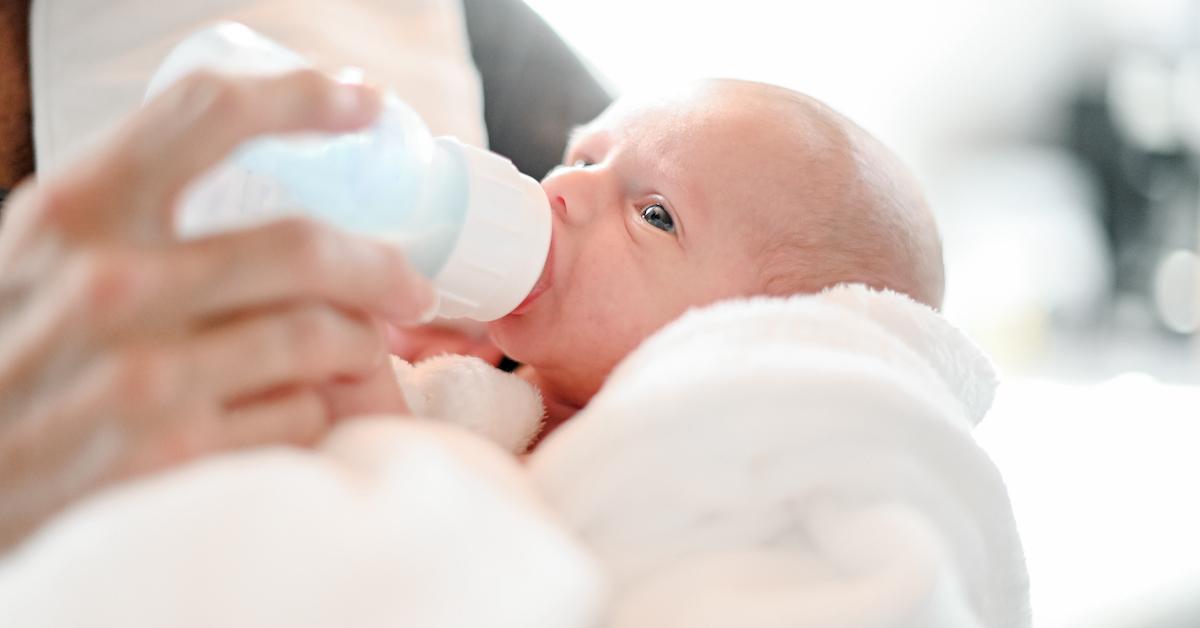 Article continues below advertisement
That being said, here are some of dairy-free formulas on the U.S. market.
Here are a few dairy-free baby formulas you can buy in the U.S., all of which meet FDA standards.
Earth's Best's Non-GMO Plant Based Soy Baby Formula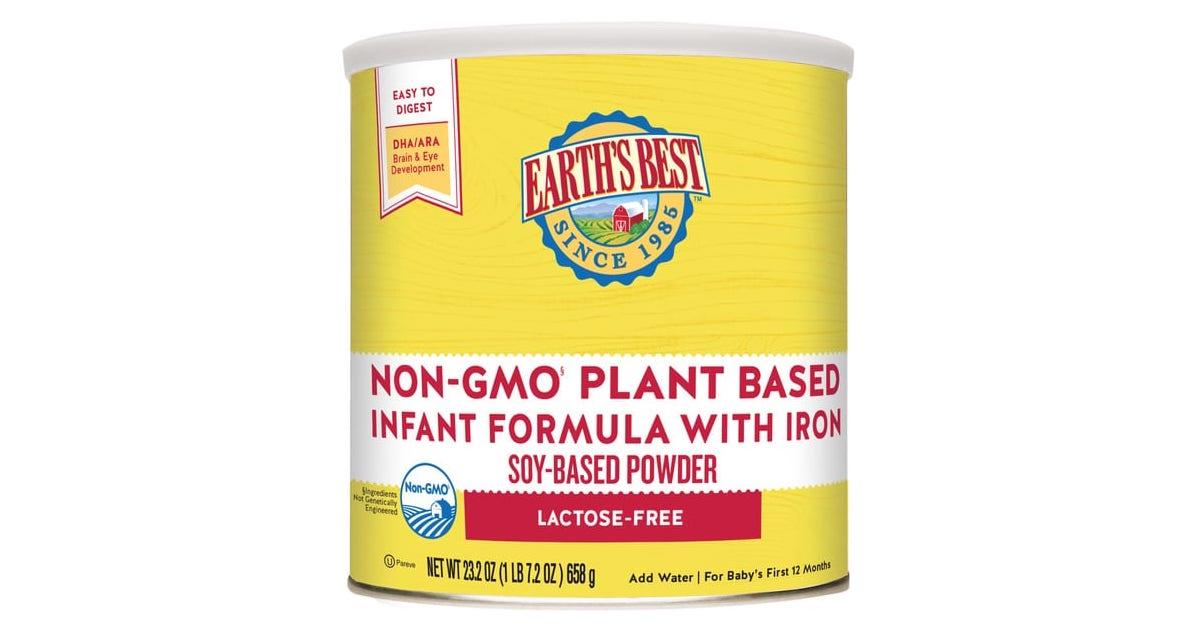 The brand Earth's Best makes a Non-GMO Plant Based Soy Baby Formula. The formula, which is sold in powder form, is suitable for infants up until 12 months of age.
The formula is lactose-free, kosher, made with non-GMO soy, contains high quality protein, carbohydrates, and is fortified with Omega-3 DHA, Omega-6 ARA, iron, and more.
Article continues below advertisement
According to the brand, the product "meets all FDA requirements for infant nutrition" for lactose intolerant infants, and is easy to digest.
That said, the Earth's Best formula contains vitamin D3, and the brand does not specify the source, so the product may not be 100 percent vegan.
Similac Soy Isomil Infant Formula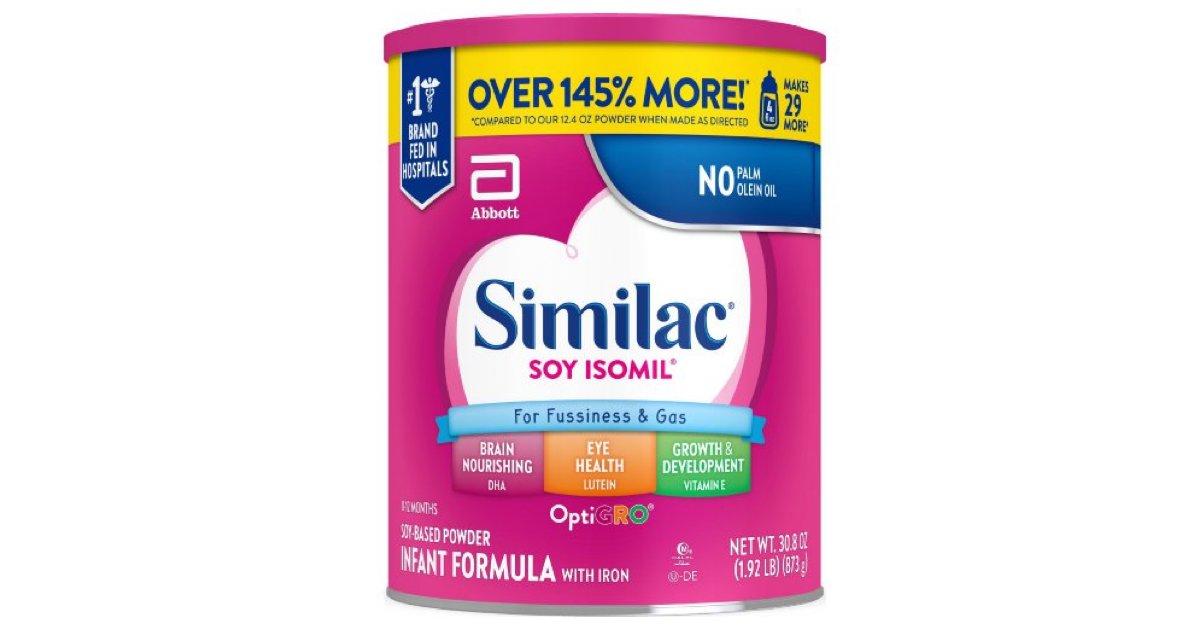 Leading baby formula brand Similac makes a Soy Isomil Infant Formula, which is soy-based, easy to digest, and ideal for babies experiencing lactose intolerance, gas, or fussiness.
This powder-based formula contains nucleotides to support the immune system, prebiotics for the digestive system, DHA for brain development, lutein for eye development, and vitamin E to support developing cells. Note that Similac Soy Isomil Infant Formula's first ingredient is corn syrup solids, representing 39 percent of the product.
Article continues below advertisement
This formula is designed for infants, though according to Similac, soy formulas are not recommended for preterm infants. So if your baby is born prematurely, make sure to consult with your pediatrician on what formula is best.
The brand also notes that this formula is suitable for infants of families who follow a vegetarian or plant-based diet; however, due to the unidentified source of vitamin D3 in this formula, it cannot be certified vegan.
Else's Plant-Based Complete Nutrition for Toddlers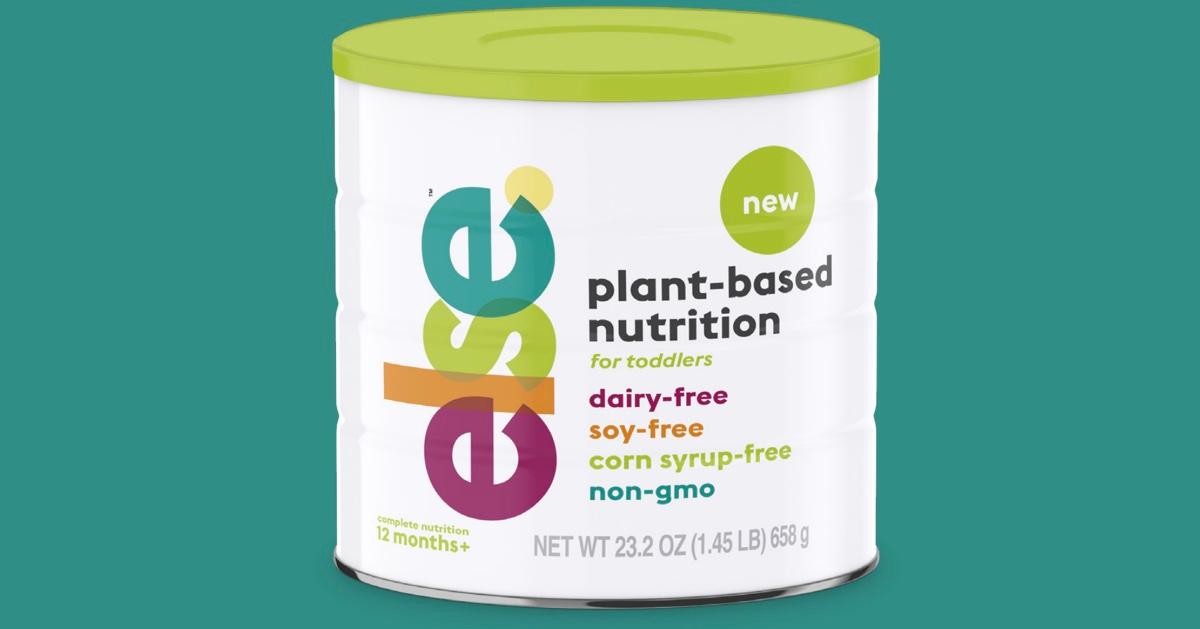 Else's Plant-Based Complete Nutrition for Toddlers is a powder-based formula, suitable for toddlers from 1 to 3 years of age. The brand is developing an infant formula, too, but it's not yet available as of publication.
This formula is certified organic by the USDA, it's GMO-free, and it does not include any dairy, gluten, soy, or corn syrup — making it the only soy-free formula on this list. It also contains all macronutrients and various vitamins and minerals.
Else's key ingredients are almond and buckwheat, which are both rich in protein, among other nutrients; it also contains tapioca, which is an easily digestible carbohydrate source, and also gives the drink a nice flavor.
The company also makes a Toddler Omega Plant-Based Complete & Balanced Nutrition, which has similar ingredients, though includes the addition of omega-3 and omega-6 fatty acids, which can aid brain development.