The Best Zero-Waste and Organic Baby Food Brands
These natural and organic baby food brands are a great way to pack nutrition and flavor into a small, sometimes sustainable package.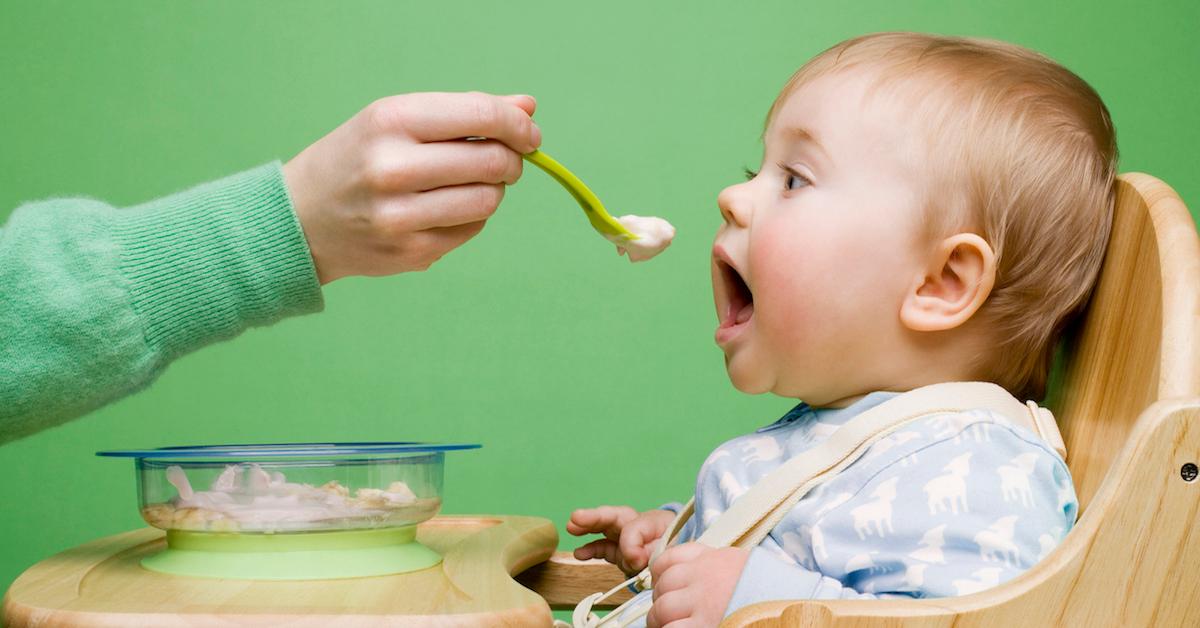 In a market flooded with baby food products, finding the best organic or natural baby food isn't always easy. Making baby food from scratch can certainly ensure freshness, but it's also a time-consuming task for busy parents. Additionally, some babies tend to be picky about what they eat.
Luckily, these natural and organic baby food brands are designed to give your child all the nutrition they need without sacrificing flavor, and without costing you a fortune.
Article continues below advertisement
Why choose natural or organic baby food?
Simply put: organic baby food is going to provide your child with greater nutrition, without any of the added chemicals, GMOs, artificial colors, preservatives, or synthetic flavors found in some brands of conventional baby food. Regardless of the feeble arguments levied against the perceived superiority of organic food, research has shown that organic fruits and veggies contain more nutrients and antioxidants polyphenols than produce that has been grown conventionally.
According to Good Housekeeping, the USDA has strict rules and regulations regarding any certified organic foods, including baby food. That said, a fed baby is a happy baby, and feeding your baby fruits and vegetables, whether conventional or organic, is always nutritious.
Zero-waste baby food options
Those who are looking for organic baby food may find themselves looking for zero-waste baby food as well. Unfortunately, the lion's share of baby food sold today is packaged either in plastic containers or pouches. And while the containers might be reusable, they are still plastic, and therefore not ideal. Luckily, you can recycle them through TerraCycle's Zero-Waste Box program.
The best organic and natural baby food brands: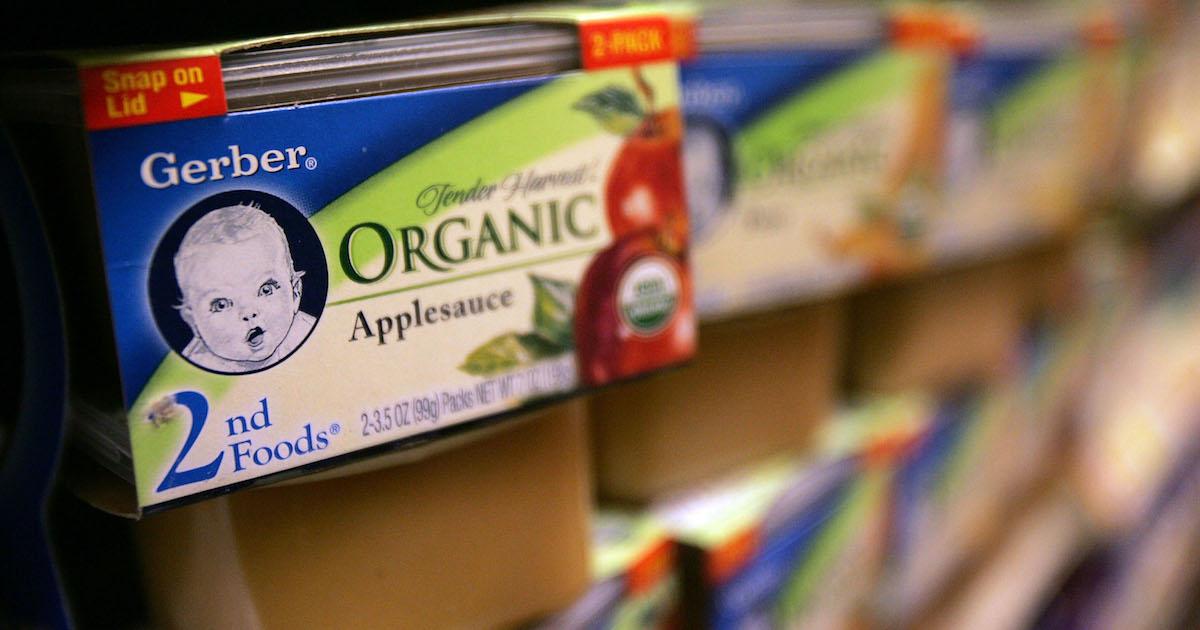 Nearly all of the organic and natural brands of baby food on this list are at least partly sensible of their environmental impact. Some have moved to package their products in reusable, recyclable glass containers. In addition, several of the companies on this list have status as eco-friendly Certified B Corporations. Ultimately, though, there are not many strictly zero-waste baby food options out there besides making the baby food yourself and storing it in your own zero-waste containers.
Plum Organics
Plum Organics is a Certified B Corp that has achieved renown not just for its nutritious organic baby food, but for the fact that it is charitable, socially responsible, and environmentally conscious. Though Plum Organics' innovative packaging is non-recyclable, it is lightweight enough to have a lower shipping impact than glass. Plum Organics offers an array of snacks, puffs, pureed baby food, and teething biscuits.
Beech-Nut
Beech-Nut is a brand with some history attached to it. The popular company has been making baby food since 1931 and the vacuum-sealed glass jars that it uses to transport its products have since become the industry standard in terms of baby food. The company also has a mind for sustainability and has the distinction of having the world's first LEED-certified baby food production facility. Its baby food products are all-natural with no added sugars or preservatives.
Article continues below advertisement
Happy Baby Organics
Happy Baby Organics offers 100 percent USDA organic certified baby food, sold in the now-standard pouches and in traditional, recyclable baby food jars. Other product offerings include snacks such as puffs, crackers, and veggie straws, as well as meal bowls, cereals, and teethers.
Article continues below advertisement
Gerber Organic
Another familiar name, Gerber is perhaps the most ubiquitous brand in terms of availability. Gerber's organic line includes nutritious blends of fruit, vegetables, and grains, which are available in both pouches and glass jars.
Article continues below advertisement
On July 15, 2021, Gerber announced a new Climate Forward Nutrition ambition. As Gerber tells Green Matters in an email, as part of the ambition, the company is setting a goal for its organic line and natural food pouches and glass jars to be certified carbon neutral by 2022, and for the rest of its products to achieve the same classification by 2035. And Gerber isn't just doing this via carbon offsets — the company is actually conducting research on farms, investing in regenerative agriculture techniques, and more.
Article continues below advertisement
Ella's Kitchen
Ella's Kitchen likes to boast about how healthy and delicious its multi-ingredient purees, snacks, puffs, and ready-made meals are, and it has good reason to be so proud. Though the majority of its products are not sustainably packaged, Ella's options are still a top choice for any who are looking to feed their baby the very best in natural, organic ingredients.
Article continues below advertisement
Earth's Best Organics
Like all the other baby foods on this list, Earth's Best Organics are designed with the planet and our children's health in mind. The company offers jarred and pouched puree options in three stages, which allow for an easy transition from food to food for new parents. The company also has snacks, teethers, and other edible baby products.