Level Up With These ~Weird~ Tips for Expert Zero-Waste Living
Here are three very specific — and kinda weird — tips for seasoned zero wasters.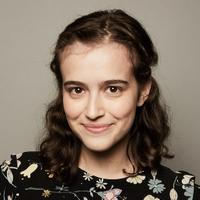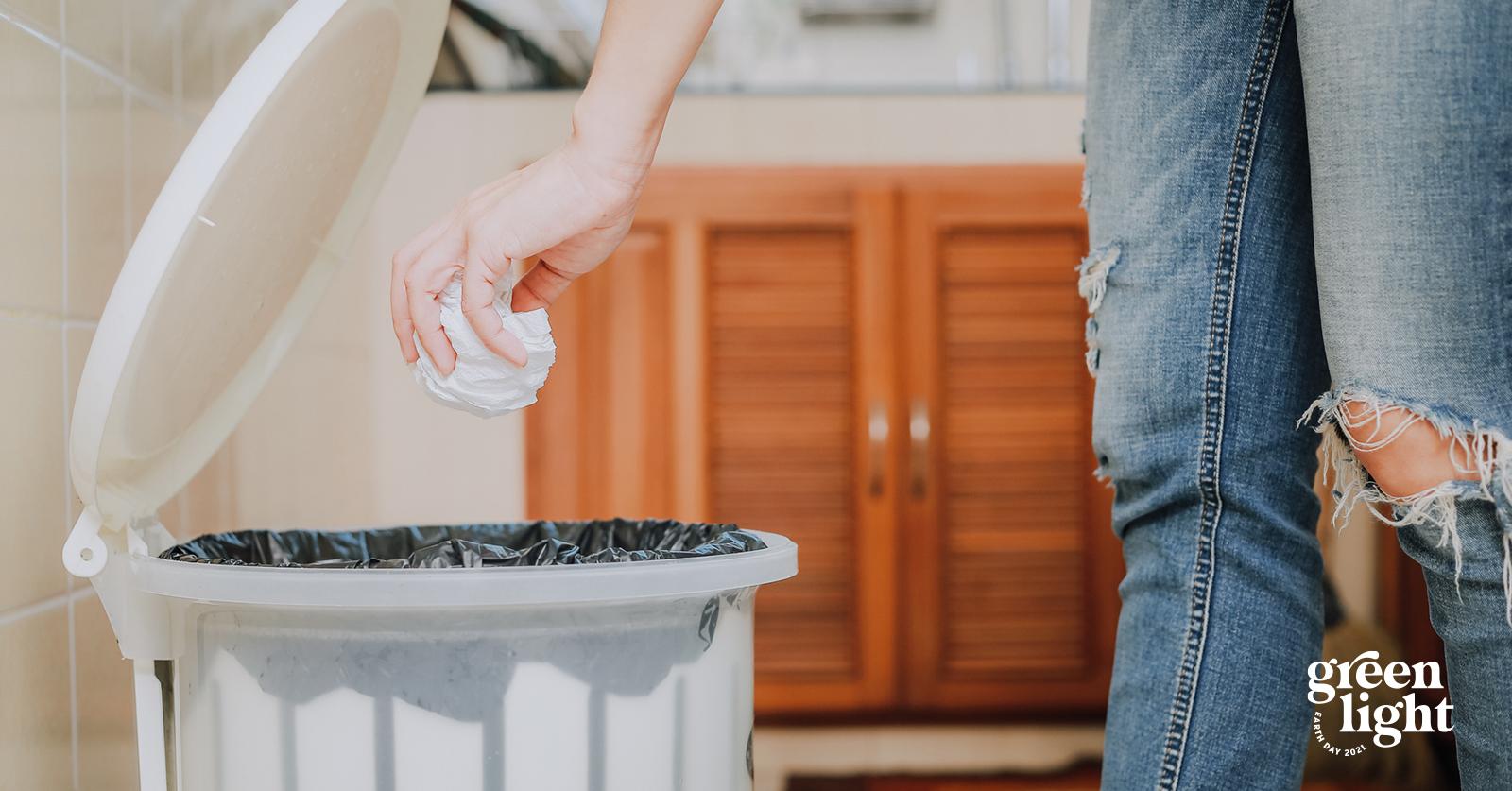 If you've been living the zero-waste lifestyle for at least a little while, you may feel like you've heard every possible trick and tip for reducing your environmental impact. But as with anything in life, there's always more to learn. So, we've come up with a few unique tips for zero-waste living that you may not have heard before.
Article continues below advertisement
Most zero-waste living guides include a lot of the same tips. So instead, the following list is just made up of three very specific — and kinda weird — tips for seasoned zero wasters looking to take things to the next level. Keep reading, if you dare.
Keep a compost bin in the bathroom.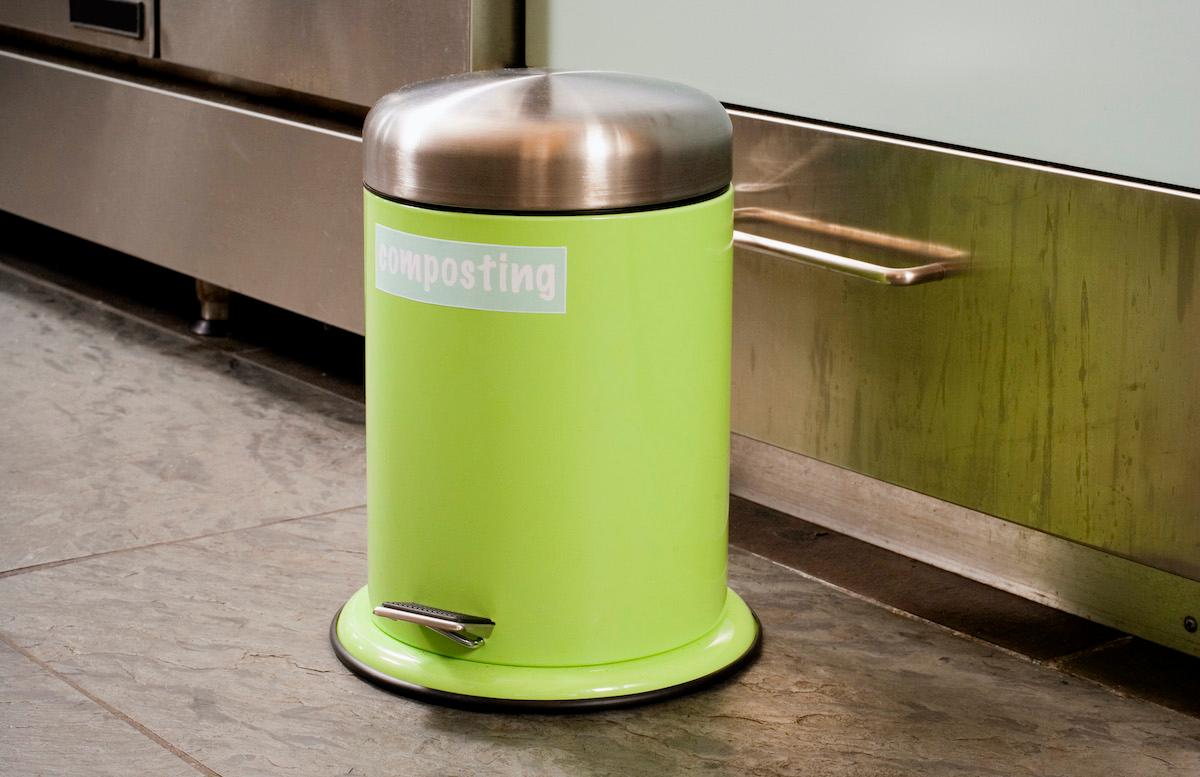 A lot of bathroom waste is actually compostable — so why not convert your bathroom trash can into a compost bin? The things your body sheds are naturally biodegradable, so feel free to toss any hair from your shower drain or hairbrush into the compost bin, as well as any fingernail clippings. Seriously.
Article continues below advertisement
Additionally, paper goods like toilet paper, tissues, and paper towels are all compostable (though if you're zero waste, you're likely not using the latter items), as are many brands of single-use cotton swabs, including Q-Tips (though we recommend buying cotton swabs from a sustainable brand, or snagging a reusable LastSwab).
The same goes for tampons that are made from 100 percent cotton, as well as certain biodegradable condoms — you can compost them in your backyard. However, if you send your compost to your town's composting facility, maybe leave the tampons and condoms out.
Article continues below advertisement
Consider invisible waste.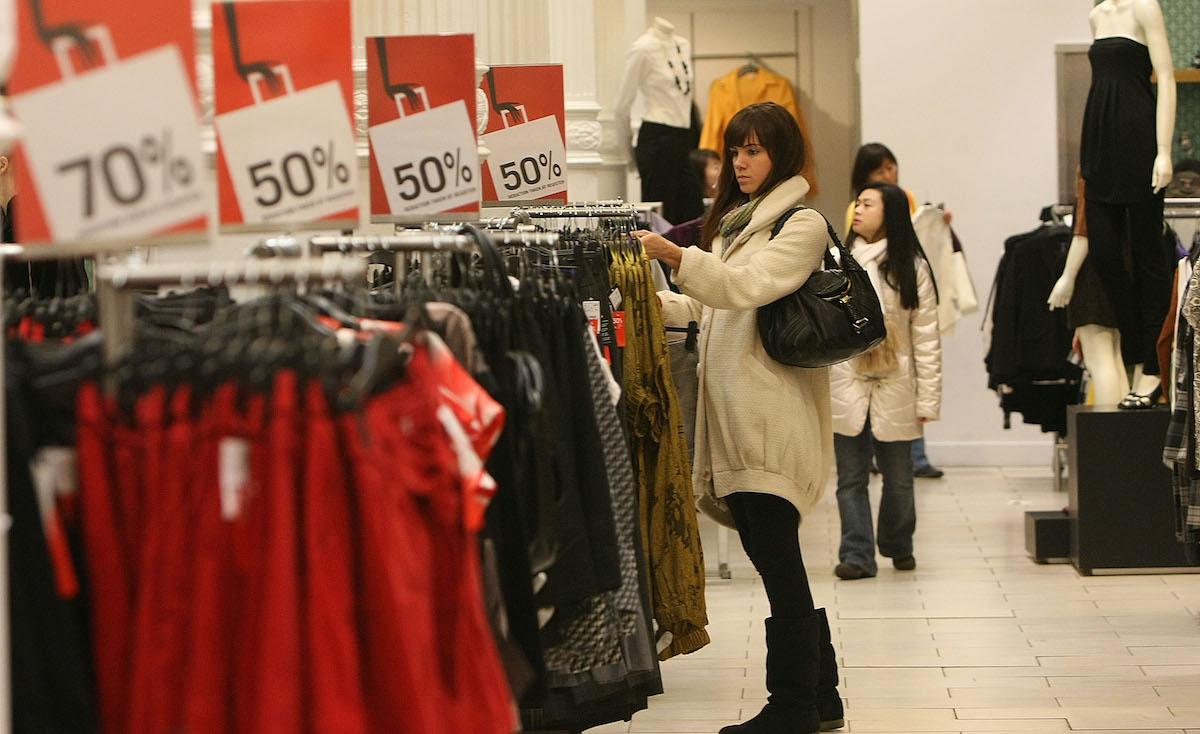 When I first began my zero-waste journey, I didn't quite understand the idea of invisible waste. For instance, I considered it a win every time I found and purchased a 100-percent organic cotton shirt in a fast fashion shop — but I was unaware of the textile waste, pollution from dyes, unethical factory labor, and high emissions from overseas shipping that came along with the garment.
Another example that makes me cringe is all the times I would use my own container to get "zero-waste" cheese from the cheese counter in the grocery store. When I learned about the immense amount of of land, water, grain, pollution, and animal abuse that are required to produce dairy cheese, I started buying plant-based cheese instead. And even though vegan cheese comes in plastic, I feel comfortable making that purchase, because I know vegan cheese has a much lower environmental impact than dairy cheese, even if it produces more waste in my home than plastic-free dairy cheese would.
Article continues below advertisement
So when you purchase anything from clothing to food to furniture, do a bit of research or thinking to envision all the waste that came before it arrived in the shop — but only if you have the bandwidth to do so. Of course, there is no one on Earth who is always able to do this, and no zero waster should expect themselves or anyone else to — we can only take this zero-waste thing so far. But simple swaps like shopping secondhand or opting for a plant-based diet can eliminate a lot of invisible waste.
Go on a TerraCycle recycling spree.
This one goes out to all of those perfection-obsessed zero wasters who are low-key hoarding a bunch of random stuff they'd like to get rid of but feel guilty sending to landfill (don't worry, I've been there). An awesome solution to this problem is TerraCycle.
Article continues below advertisement
The New Jersey-based company has a recycling program for just about everything that you can't recycle curbside, including razors, PPE, food wrappers, pots and pans, makeup, bath and shower accessories, luggage, athletic equipment, and so much more.
Many of these programs are sponsored by brands, meaning you'll be able to recycle your items for free. Just sign up for TerraCycle, request a mailing label for the specific program, fill a box (preferably a reused one, of course) with all your items that fit the program's description, and drop it in the mail.
Article continues below advertisement
That said, TerraCycle also sells a variety of Zero Waste Boxes that you'll have to pay for. Many of these are for hyperspecific item categories (such as 3D-printing materials, art supplies, and eyewear), but TerraCycle also offers an All-In-One Zero Waste Box that requires no separation, and can essentially be filled with anything that you can't otherwise recycle or donate.
You can also check if any zero-waste shops or health food stores near you have one of TerraCycle's Zero Waste Boxes available for customers to use, or consider asking your boss to invest in one to make your workplace more green.
This article is part of Green Matters' 2021 Earth Day programming, #GreenMattersGreenlight: A week-long campaign spotlighting ways you can protect the planet for Earth Day and beyond. We're celebrating planet Earth giving us the greenlight to take climate action.