The Best Vegan Cheeses You Can Find in Grocery Stores
Vegan cheese is pretty darn close to the real thing these days. Here are 5 of the best ones in grocery stores.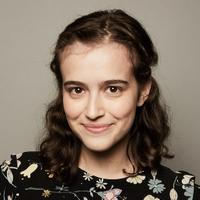 Nine times out of 10, when someone finds out I'm vegan, they respond with, "Oh, I could never go vegan, because I just couldn't give up cheese." And I totally get that — because I said that exact same thing just a few months before I decided to go vegan. But once I learned about the devastating environmental effects, health implications, and animal cruelty behind a slice of cheese, I not only realized that I could live without cheese, but I actually no longer even wanted it. And something that certainly helped me with the transition to veganism was vegan cheese.
Article continues below advertisement
Read on for everything you've ever wondered about vegan cheese, plus our recommendations of five of the best vegan cheeses available in grocery stores.
What Is Vegan Cheese?
Article continues below advertisement
Vegan cheese is a product that is made to resemble dairy cheese, in everything from the flavor to the texture to the color to the melt factor. There are a variety of yummy vegan cheeses in grocery stores, plus numerous recipes online for cheese alternatives.
Is Vegan Cheese Dairy-Free and Lactose-Free?
Article continues below advertisement
No dairy or animal products are used to make vegan products, vegan cheese included, meaning all vegan cheese is free of dairy and lactose. But when vegan cheese shopping, be aware that there are a few cheeses in stores that are marketed as lactose-free, but they still contain casein, aka milk protein. Those cheeses are designed for lactose intolerant people, and are not suitable for vegans or those with dairy allergies.
What Is Vegan Cheese Made Of?
Article continues below advertisement
Many vegan cheeses are made with refined coconut oil as a primary ingredient, since coconut oil is solid when cold, but melts at room temperature. This helps vegan cheese have a similar melti-ness to dairy cheese. The products do not taste like coconut though, since refined coconut oil has the coconut flavor removed — so if you're not a coconut fan, don't worry, you won't taste it at all (but there are also plenty of options without coconut oil).
Other common ingredients of vegan cheese include soy protein, various flours and starches (such as arrowroot powder, tapioca flour, and cornstarch), nutritional yeast, spices, and nuts (most often cashews and almonds).
Article continues below advertisement
Does Vegan Cheese Melt?
Vegan cheese has evolved a lot over the past decade, and many vegan cheeses melt just like dairy cheese. That said, plant-based cheese may take a little longer and a bit more heat to melt than dairy cheese, since it has a higher melting point. So if you like your cheese ooey gooey, don't expect it to melt upon being sprinkled on hot pasta — it will need a little more heat than that. For example, if you're trying to make a grilled cheese (the first product I ever made with vegan cheese — specifically, Chao) try adding a lid to the pan to up the heat.
Article continues below advertisement
Does Vegan Cheese Taste Good?
Article continues below advertisement
As mentioned above, vegan cheese has come a long way since 2008, when Daiya was pretty much the only one on the market. Nowadays, there are so many delicious vegan cheeses in grocery stores — even supermarkets in small towns often have dairy alternatives (if not cheese, at least milk and butter) these days.
While there are certainly some vegan cheeses that could fool a dairy lover into thinking they were eating cheese from a cow, if that's what you're used to eating, don't expect vegan cheese to taste exactly the same. To an avid cheese-eater, vegan cheese will probably taste pretty darn close, but a little different or more subtle in flavor.
Article continues below advertisement
When I went vegan, I didn't try any store-bought vegan cheeses until a few weeks had passed since I last ate dairy. I was already a bit distanced from the taste of dairy cheese, so when I fried up my first vegan grilled cheese, I was blown away by how similar and amazing it tasted.
Is Vegan Cheese Healthier Than Regular Cheese?
Article continues below advertisement
By no means is vegan cheese as nutritious for you as vegetables — but it's certainly better for you than dairy cheese. Like dairy cheese, vegan cheese is mainly just fat — but vegan cheese is notably devoid of cholesterol. Cholesterol is only found in animal products, and can cause fatty buildups in arteries, increasing your risk of heart disease and stroke, as explained by the American Heart Association. So by opting for vegan cheese instead, you are removing cholesterol from your meal. Plus, eating dairy has also been linked to acne, headaches, digestive issues, and more.
Can You Get Calcium Without Eating Cheese?
Article continues below advertisement
Dairy products get a reputation as a vital source of calcium. However, many believe that reputation is simply thanks to marketing from the dairy industry (got milk?). Plenty of people are living dairy-free without any calcium deficiencies. That's because endless plant foods have substantially high amounts of calcium — for example, seeds, nuts (namely almonds), beans, lentils, leafy greens (namely bok choy), and soy products.
How Do You Make Vegan Cheese?
Article continues below advertisement
What Are the Best Vegan Cheese Brands?
Article continues below advertisement
If you're interested in buying vegan cheese to try for yourself, check out the below list of five of the most popular vegan cheese brands in the U.S., plus info on where to buy them. If you can't find them in your usual grocery store, these cheese brands can usually be found in Whole Foods, as well as on the online vegan grocery store Mylk Guys.
Article continues below advertisement
Chao by Field Roast
Article continues below advertisement
Violife
Article continues below advertisement
Violife is a Greek company that recently brought its heavenly vegan cheese products to the U.S. They make slices in cheddar, mature cheddar, mozzarella, and smoked provolone; shreds in cheddar and mozzarella; blocks of parmesan and feta; and cream cheese in original and chilli pepper. I've been known to eat four times the serving size of Violife products in one afternoon. Straight out of the package. No shame. You can look up info on how to find Violife products on the company's website.
Article continues below advertisement
Miyoko's
Article continues below advertisement
Miyoko Schinner of Miyoko's is known as the Queen of Vegan Cheese. Her plant-based products are a little fancier than your average vegan cheese — they're the type of cheeses that if they were made from dairy, they would be found behind the cheese counter, not in the dairy aisle. But luckily, Miyoko's products can be found in the vegan case or dairy aisle at many grocery stores (look up stockists here), and most of her products are cashew-based and fermented with live cultures.
Her product range includes vegan cheese wheels (in double cream chive, sundried tomato garlic, garlic herb, rustic alpine, and more), vegan mozzarella (fresh and smoked), cream cheese (in classic, scallion, and "un-lox" your dreams, aka lox-flavored), and roadhouse cheese spreads (in garlic chive, spicy, and cheddar). Miyoko's also makes European style cultured vegan butter that tastes and functions exactly like dairy butter.
Article continues below advertisement
Follow Your Heart
Article continues below advertisement
Follow Your Heart (known as Earth Island in Canada) has been around since 1970, and they're perhaps best known for inventing Vegenaise, aka vegan mayonnaise. But the company's star products are its cheeses. Follow Your Heart slices come in flavors including American, smoked gouda, pepperjack, garden herb, medium cheddar, and provolone; and shreds are available in pizzeria blend, fiesta blend, cheddar, mozzarella, and parmesan.
In addition to cheese and mayo, Follow Your Heart company also makes the VeganEgg, non-dairy yogurts, cream cheese, ranch and caesar salad dressings, sour cream, and more. Find out which stores carry Follow Your Heart in your area here.
Article continues below advertisement
Treeline
Article continues below advertisement
Treeline maintains that its products are really cheese — they're just "made of nuts rather than dairy milk." The company ferments all of its fancy cheeses using probiotic cultures, and it's free of soy, palm oil, gluten, and Treeline claims that all of its packaging is recyclable.
Treeline makes soft french-style nut cheeses (scallion, chipotle-serrano pepper, green peppercorn, and herb-garlic), as well as aged nut cheeses (classic, cracked pepper, and premium New York style). Click here to look up the 3,000 stores that sell Treeline's delicious cheeses.